MSUFCU Warns of 'Cracking Cards' Scam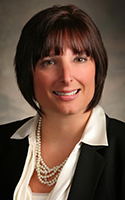 Clobes
MSUFCU is warning students of a new scam called "cracking cards" where students are duped into handing over personal identification numbers for their ATM cards.
Susan Tompor, personal finance columnist for The Detroit Free Press, reported that the con artists tell the young consumers that they need help cashing checks and that they will get a cut of the money in exchange for cashing the checks.
The con artists use social media to solicit young adults for the fast-cash scheme.
MSUFCU is planning to launch a public service campaign this summer to thwart the scam.
"What's really heartbreaking is mostly they are preying on people who truly need funds - which is why they fall for it," said April Clobes, president and CEO of the MSU credit union in East Lansing.
In one case last fall, Clobes told the newspaper, one student was convinced she was going to be eligible for some sort of scholarship money. But as part of that deal, the con artists convinced her to drive with them to Chicago and give up her ATM card. She was abandoned in Chicago and left without her debit card, Clobes said.
"It's very serious," Clobes said.
Click here to read the whole Free Press story.
Go to main navigation