MCUL Recognized for Support of Money Smart Week®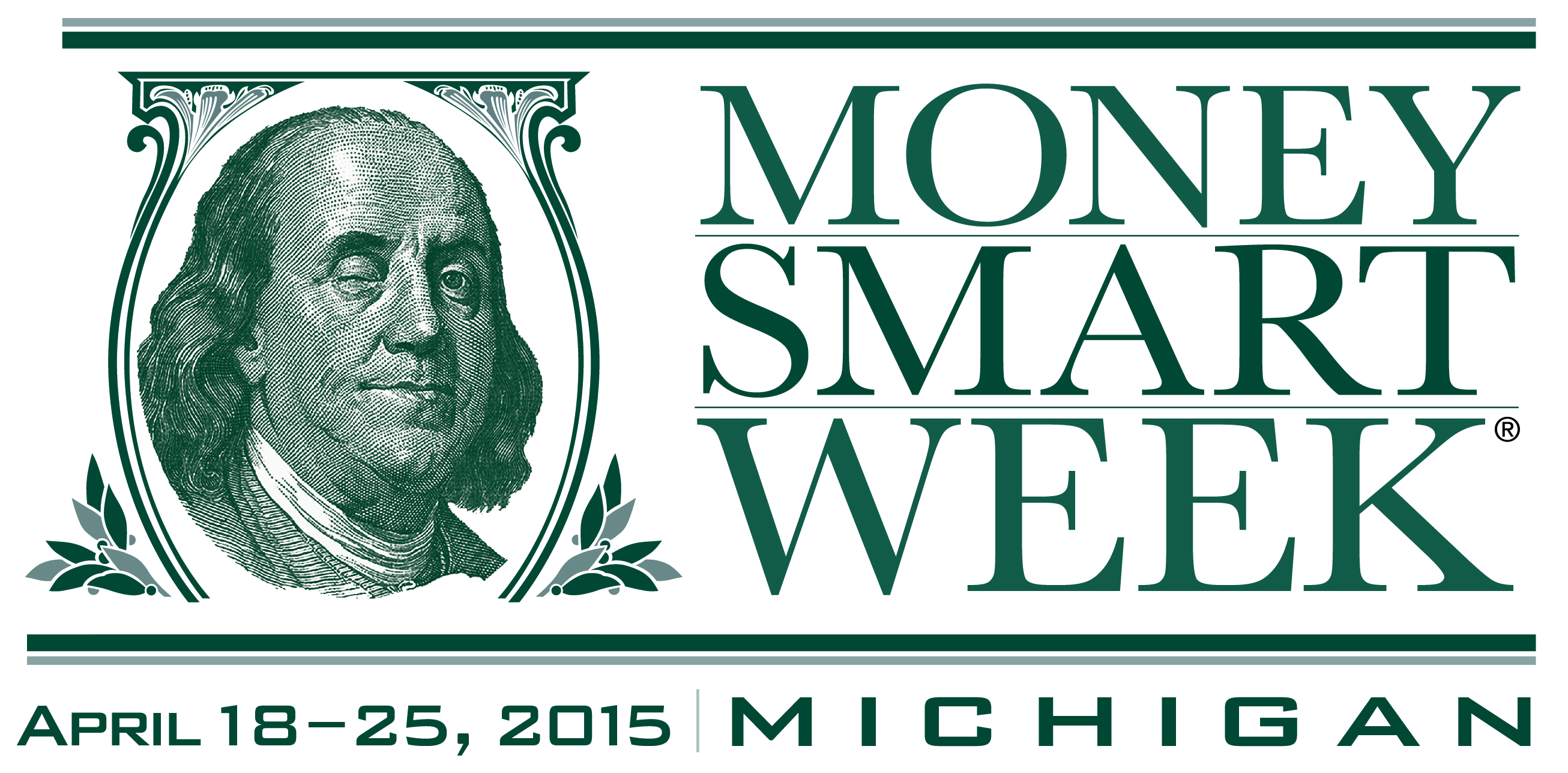 MCUL & Affiliates is highlighted in a press release about Money Smart Week® as a Michigan partner.
Hundreds of Michigan organizations – including several credit unions – are hosting Money Smart Week® events that are free to attend and free from sales pitches. Michigan is home to more than 500 financial education events taking place during Money Smart Week®, April 18-25. To find events in your area, visit MoneySmartWeek.org.
Money Smart Week is a public awareness campaign to promote financial education across all age groups, financial situations and walks of life. Launched in 2002 by the Federal Reserve Bank of Chicago, the program is now active in more than 45 states through national partnerships with the Certified Financial Planner Board of Standards, Consumer Financial Protection Bureau, United States Department of Agriculture Cooperative Extension and the American Library Association.
Besides MCUL, Michigan partners include the Financial Planning Association of Michigan, Library of Michigan (and 200 hosting libraries across our state), and hundreds of organizations in the public, private and not-for-profit sectors. Significant campaigns will take place April 18-25 in southeast Michigan, Lansing, the Grand Rapids area, Berrien County, Muskegon County, the Alpena area, Saginaw County and St. Clair County, among others.
"Money Smart Week began as a coordinated effort among a small group of Chicago area organizations working to promote financial literacy," said Alejo Torres, senior outreach manager at the Federal Reserve Bank of Chicago. "Today, Money Smart Week continues to expand nationally, providing greater awareness of, and access to, personal finance resources for all."
"It's a privilege to work with such a committed and growing community of grassroots leaders who are dedicated to serving their fellow Michiganders, to improve lives and our state as a whole," Money Smart Week Chair Kelly Masters said.
Money Smart Week events are open to the public at libraries, nonprofits, government agencies, places of worship, businesses and schools throughout the country on topics including kids and money, unemployment, entrepreneurship, retirement and more. To learn more about Money Smart Week®, visit MoneySmartWeek.org.
Go to main navigation