Register for the MCUL GAC on April 21-22 in Lansing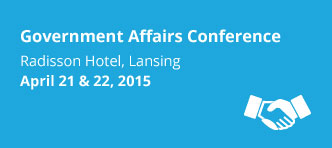 Registration is open for the MCUL & Affiliates GAC, which is April 21-22 in Lansing at the Anderson House Office Building and the Radisson Hotel in Lansing.
Last November's election brought 44 new state representatives and senators to Lansing. Credit union leaders understand the importance of building and maintaining a high profile and strong relationship with lawmakers and regulators.
The 2015 MCUL GAC agenda will feature several exciting and informative speakers from the legislative and regulatory areas. Insightful presentations such as the Financial Services Forecast, Legislative Luncheon with state lawmakers, Regulator Roundtable, advocacy panels and more will be featured for credit union advocates.
Check the MCUL GAC website to see the full agenda and access online registration.
Go to main navigation