AC&E Reinvention: New Schedule Focuses Attention on Advocacy, Membership Meeting, Volunteers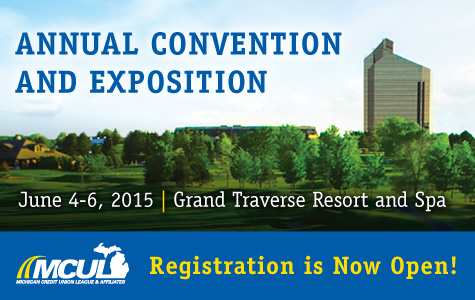 The 2015 Annual Convention and Exposition will feature a revamped schedule focused on advocacy, the league's annual meeting and volunteer training. The popular event takes place Thursday-Saturday, June 4-6 at the Grand Traverse Resort and Spa near Traverse City.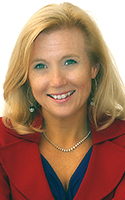 Payton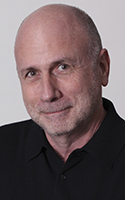 Segall
With the new schedule, Thursday's sessions will be focused on advocacy, beginning with MCUL & Affiliates CEO David Adams' Center Stage keynote session opening the conference. He will be followed by former White House Chief Information Officer Theresa Payton, who will talk about cyber security. Attendees are encouraged to arrive early Thursday, or stay over Wednesday night, to be ready and refreshed for all of the excitement and surprises being kicked-off at 10 a.m.
Thursday afternoon will then feature the Economic Issues Luncheon (ticketed) and the Membership Meeting and Leadership Summit.
Friday's schedule will begin with breakfast being served in the exposition hall and a keynote on "The Power of Simple" featuring Ken Segall, former marketing guru for Apple. Also on Friday are new Lunch and Learn Roundtables (ticketed) for small-, medium- and large-asset size credit union discussion groups.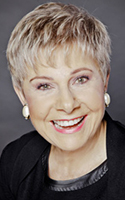 Fripp
Saturday has taken on a focus for volunteer and board issues and will feature sessions by BoardSource, a nationally recognized leader in board governance, as well as the reinvented Honor Awards Breakfast with entertainment by the Water Coolers. The CUES Luncheon (ticketed) will also take place Saturday, with Patricia Fripp, named one of the 10 most electrifying speakers in North America by Meetings and Conventions magazine.
"And attendees will be sure to want to stay through the closing event on Saturday night," MCUL & Affiliates Events Manager Janet Ormsby said. "Comedian Tom Wilson, well known as the bully that everyone loved to hate in the Back to the Future movie series, will be performing a hilarious show and drinks will be served."
Now is the time to register for the AC&E. There is currently a waiting list for hotel rooms at the Grand Traverse Resort, and attendees interested at staying at the host hotel are highly encouraged to add their names to the list. Rooms are also available at other conveniently located, nearby hotels.

Go to main navigation