Credit Unions Help Michiganders Plan for Retirement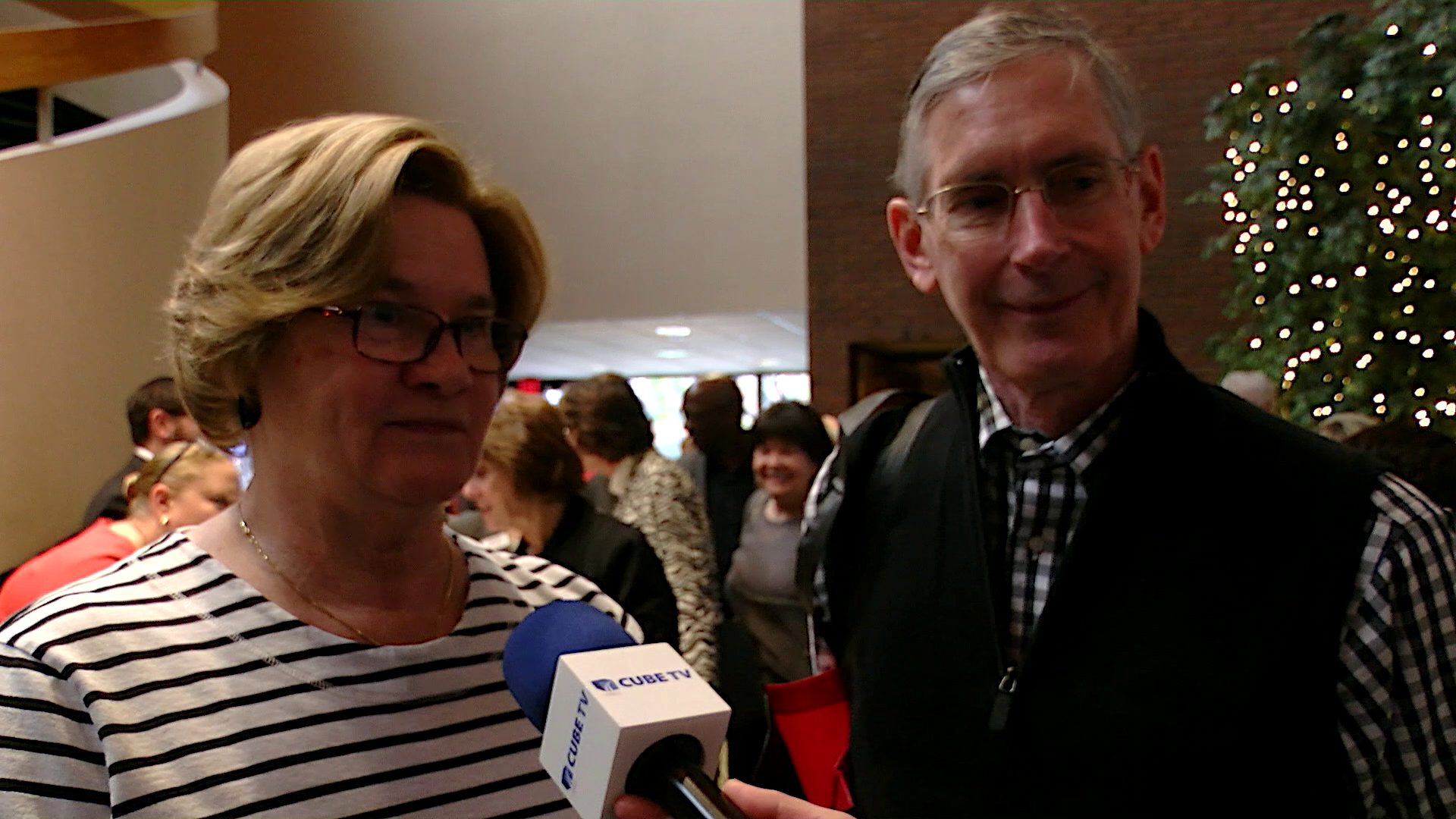 Sue and Jim Steinhagen
The U.S. Bureau of Labor Statistics says only half or 53 percent of Americans are saving for retirement through a work retirement plan.
To help give people the tools they need to better prepare for their golden years, the MCUL & Affiliates and its affiliated credit unions are doing their part to give people the tools to help them plan. It's just one of the many ways credit unions are focused on the financial well-being of their members.
"How can we get them on a plan and then updating that on a consistent basis?" Gov. Rick Snyder asked.
One way the Michigan credit union industry is working to ease retirement money fears is through MCUL's partnership with the state for the free Reinventing Mi Retirement workshops which were held in the fall throughout the state. They provided information on topics such as Social Security, avoiding scams and investing. Plus, people could meet with an expert for a one-on-one financial checkup.
"Everyone wants to tell their friends about 'oh my medical conditions' but nobody wants to talk about their financial conditions," Jim Steinhagen of Troy said at the state of Michigan's Reinventing Mi Retirement workshop in Troy in October.
Jim and Sue Steinhagen, who say they've done a pretty good job of saving, came to the workshop to learn about spending wisely.
"They're always telling you save, save, save. Once you saved it, what do you do with it?" Sue Steinhagen asked.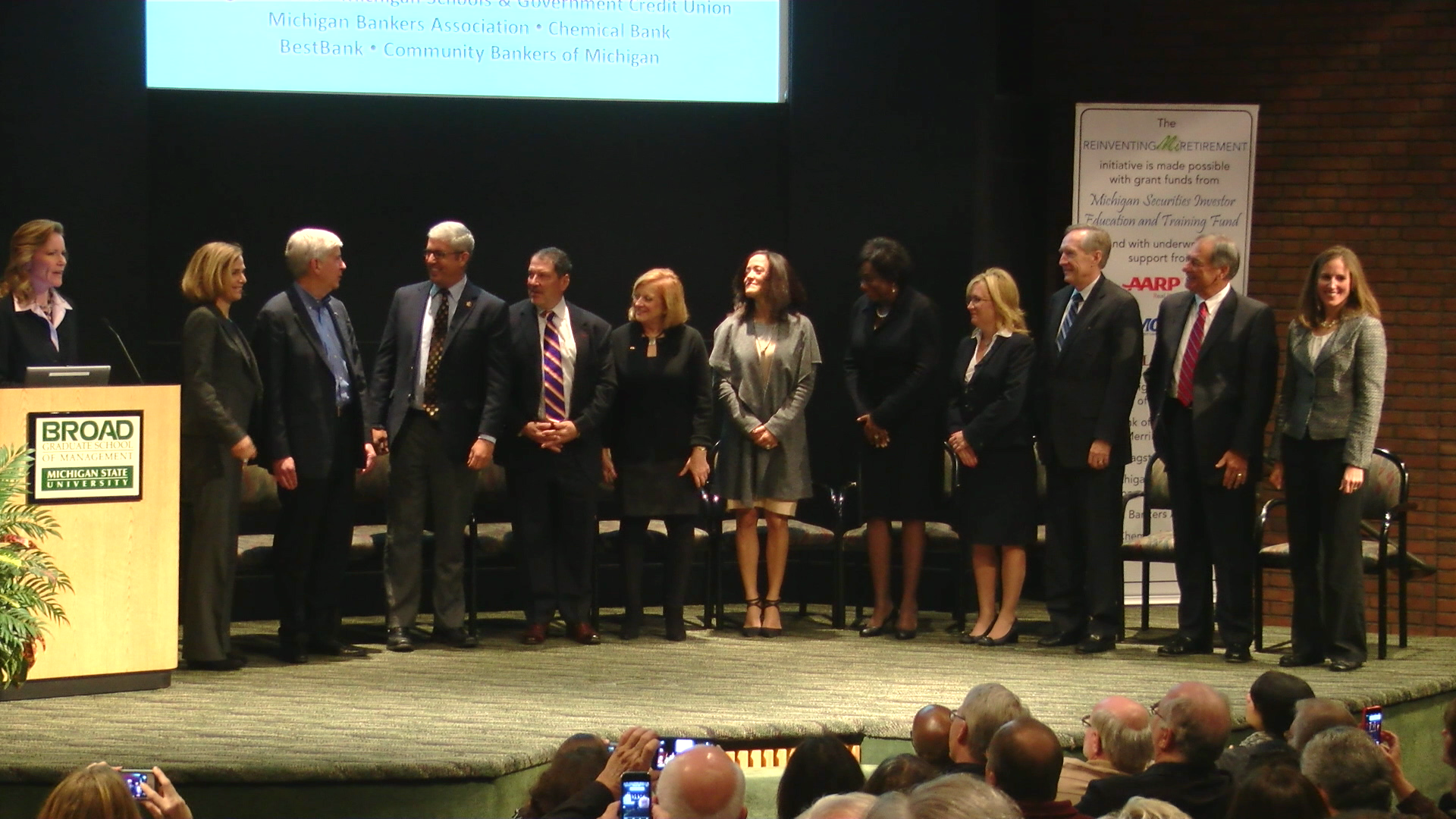 Reinventing Mi Retirement supporters
Empowering people of all ages to become proficient money managers is an integral part of the credit union philosophy.
"Providing opportunities for members to make the connections between small decisions that make big impacts down the line is at the core of what we are all about," MCUL EVP/COO Ken Ross said.
That line of thinking was echoed at a Route Your Retirement Fair held in Freeland in October. It was put on by the Northeast Region Bankruptcy Taskforce which is comprised of seven Saginaw credit unions. The message was: it's never too early to start socking away.
"Most people need to start in their early stages of planning in their early stages of life, so in their 20s, their 30s, their 40s," Steve Benzing of CUNA Mutual Group said.
At the Route Your Retirement Fair, people went booth to booth gauging what percentage of their income they would need in categories such as recreation, housing and medical once a steady paycheck is no longer coming in. CUNA Mutual Group offers these retirement saving tips: make a plan, budget accordingly and take full advantage of any employer match.
Take it from the Steinhagens who say they've built up a comfortable retirement cushion.
"Start as soon as you can, and get as much money as you can," Sue Steinhagen said.
Anyone can access the state's free Reinventing Mi Retirement Financial Toolkit online. It has detailed information on wide range of retirement topics such as social security, financial advisors and investments.
Credit unions that would like to host a Route Your Retirement Fair, the Michigan CU Foundation can help with possible funding along with training, signage, and customized communication materials and fair worksheets.
Contact MCUF Executive Director Beth Troost for more information.
Go to main navigation