United FCU offers Apple Pay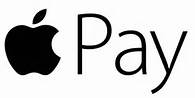 Another Michigan credit union, United FCU located in St. Joseph, is now offering its members access to the touch ID payment service, Apple Pay.
Apple Pay allows users to make payments by placing certain apple products near a contactless reader. The payment is then authorized with the touch of a cardholder's finger using Touch ID.
Across the country, hundreds of thousands of retailers participate in Apple Pay.
When members add a UFCU Visa® card to Apple Pay, it will allow them to pay in stores by using their certain Apple devices without swiping their credit or debit card, according to a United FCU press release.
"We are constantly looking for ways to help improve the financial well-being of our Members," UFCU President/CEO Gary Easterling said. "Apple Pay will bring a new level of convenience to members, allowing them to make purchases with their mobile devices in an innovative and secure way."
Consumers CU located in Kalamazoo, and Meijer CU in Grand Rapids also offer Apple Pay.
Consumers CU was one of the first 30 financial institutions in the country to offer the service. It began offering Apple Pay in January of this year.
According to 9to5Mac.com, Apple reported that about 750 financial institutions signed up to offer Apple Pay in January. The company is working with about 2,000 financial institutions to offer it.
Apple Pay is available on the iPhone 6 and 6 Plus, iPad Air 2, iPad Mini 3 and by using an Apple Watch with compatible devices (iPhone 5, 5S and 5C). The technology is enabled by a near field communication antenna embedded in the phone.
Click here for a list of financial institutions using Apple Pay.
Go to main navigation