Foundation Awards Recognize Outstanding Community Outreach and Financial Education
The Board of Trustees of the Michigan CU Foundation has named the winners of its annual awards in recognition of the recipients' leadership and community involvement in financial education.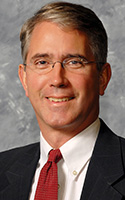 Curry
Credit Union Community Volunteer Award – Jeff Curry, vice president of operations at United FCU. The award is for an individual with an exemplary history of volunteer service outside of the credit union system.
Curry's extensive leadership and involvement in the community shows that he embraces the credit union philosophy of 'people helping people' both on and off the job. Curry hails from a family of public servants and incorporates serving others into his life. His community leadership roles include serving on several community boards. He has served as president of the board for the Lake Michigan College Foundation, president of the Board of Education for the Niles Community School District, president of the Fun Financial Literacy Institute and the president of the Niles-Buchanan YMCA.
He helped establish Niles High School's New Tech Entrepreneurial Academy, a project-based program where learners use technology to complete group projects just as they would in a professional work environment; the Kinexus' Bridge Academy, a program for refocused youths and young adults that replicates the workplace and prepares trainees for career opportunities and challenges; and the Fun Financial Literacy Institute, a nonprofit organization that offers financial literacy educational materials to teachers, business partners, community leaders and individuals.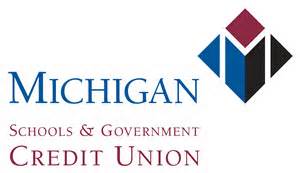 Award for Excellence in Consumer Education – Michigan Schools & Government CU. This award recognizes outstanding contributions and innovation in consumer financial education for members and within the community.
MSGCU is involved in financial education on a broad scale, with initiatives for employees, members, schools and community. In 2014, MSGCU's programs took on added meaning and emphasis because they were grounded in research; the credit union worked with Walsh College to conduct a detailed consumer research study titled "The State of Financial Knowledge" which was used to make refinements to MSGCU's Financial Wellness programs for better impact.

In addition, MSGCU played a key role in the Reinventing Mi Retirement event in October spearheaded by the Department of Insurance and Financial Services. MSGCU representatives presented "Planning for Health Care Costs in Retirement" and "Retirement Strategies for Women" in standing-room only sessions, and provided financial coaching and individual financial checkups.
The Michigan CU Foundation works cooperatively to help credit unions thrive and serve their communities through financial education, community reinvestment , and professional development support. Visit www.MCUF.mcul to learn more, donate or apply for programs. The foundation supports and promotes credit union community involvement and financial education and recognizes leadership with these awards.
Go to main navigation