MCUL's Young Credit Union Professional of the Year: 'I Want to Make a Positive Impact'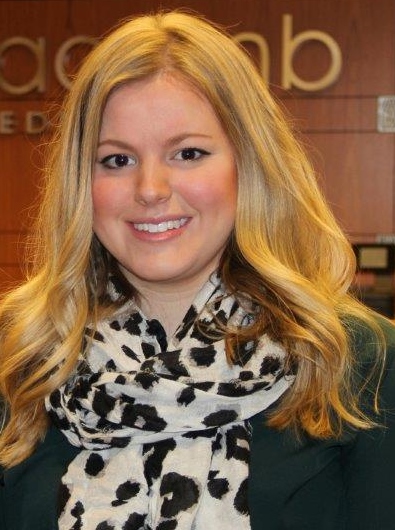 Peasley
Though she has visited Africa on mission trips, Meagan Peasley, 25, says she's every bit as much of a missionary when she's working as the senior member service representative at Central Macomb Community CU.
"I'm affecting this person's life, so I want to make a positive impact on them," Peasley said.
Peasley's focus on service is part of what earned her the MCUL & Affiliates' Young Professional of the Year Award, which honors credit union professionals under the age of 40 who show enthusiasm and dedication for the credit union movement.
Peasley's list of accomplishments includes:
Three promotions in less than two years
Implementing a program which teaches members how to manage their accounts
Implementing a program that helps to streamline the loan process
Excellent customer reviews
Building personal relationships with members is what motivates Peasley.
"I'm trying to guide them on a good financial path and empower them for success," Peasley said, "Giving back is always going to be more rewarding than taking."
Winners of this MCUL award, the Michigan CU Foundation Awards, Dora Maxwell Award, Louise Herring Philosophy in Action, and the Desjardins Youth and Adult Financial Education Awards will be recognized at a breakfast ceremony during MCUL's Annual Convention and Exposition in Traverse City on June 4-6.
Go to main navigation