CU Interrogatories Webinar Scheduled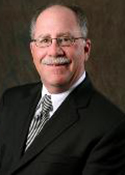 Holzman
What does a credit union need to do upon receiving interrogatories or other requests for information from lawyers after responding to a garnishment? This will be the topic of a Jan. 27 webinar on CU Interrogatories taking place from 1 p.m. to 2 p.m. (ET) and facilitated by attorney Chuck Holzman.

The webinar will cover the permissible scope of what types of information can be obtained through an interrogatory served on a credit union after a garnishment disclosure has been filed and how to address requests that are burdensome or outside of that scope.

Registration is just $129 per connection and includes a complimentary archive that may be downloaded, saved and shared.

Go to main navigation