Author Leads Social Media Workshop at Lending and Marketing Event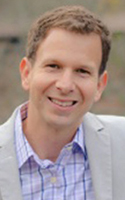 Perlman
Bestselling author Corey Perlman will be leading a two-part social media workshop during the MCUL & Affiliates Lending and Marketing Conference, being held Feb. 10-11 at the MotorCity Casino Hotel in Detroit.
The popular conference is packed with a myriad of training and breakout sessions, tailored to meet the needs of both credit union marketing and lending professionals, while addressing industry hot topics.
Perlman's book, "Social Media Overload: Simple Social Media Strategies for Overwhelmed and Time Deprived Businesses" will serve as the basis for the two-part workshop, which is included in conference registration.
Being conducted the second day of the conference, part-one of the workshop will focus on "Website Reviews: Surviving the Hot Seat!" where live reviews of attendee websites will offer a valuable takeaway about creating high-performing sites.
Part-two of the workshop will include "Eight Critical Mistakes to Avoid Sabotaging Social Media Efforts". Here Perlman will share results that can be expected from social media and discuss why to focus only on the sites that can generate exposure, build credibility and retain top of mind familiarity with members and prospects.
The workshop is offered as part of the event's regular registration rate of $310 for two-days and $169 for one day, for those who register by Jan. 23. Registration is $360 for two-days and $199 for one-day after this date. Online registration is available now. The two-day event is immediately followed by the Compliance Conference, Feb. 12-13, also at the MotorCity Casino Hotel.
Go to main navigation