Executive Summit |
Be Enlightened
September 14-16 | The Inn at Bay Harbor, Bay Harbor
Exclusive Peer-to-Peer Networking and Insights for CEOs and Executive Management



Executive Sessions
All Sessions are in Arlington Unless Noted Otherwise
WEDNESDAY, SEPTEMBER 14
4:00 – 6:00 p.m.
Creating Frontline Engagement Through Communication and Metrics
Stacie VanDenBerge, CU Innovate, Consultant
Be aware of how frontline engagement can be critical to the success and growth of your credit union. The reality is, most credit unions have never taken the time to explain the numbers of the business to the frontlines, detailed how you make money or help them understand the contribution they make to the bottom line. Communicating interesting metrics can translate into increased products per member, empowered employees and ultimately employee engagement.
THURSDAY, SEPTEMBER 15
9:00 – 9:10 a.m.
Welcome and Opening Remarks
Dave Adams, MCUL & Affiliates, President and CEO
9:10 – 10:10 a.m.
Is it Really All About Lending?
Patrick Adams, St. Louis Community Credit Union, President
Sponsored by CU Direct
Be focused on those strategic areas (in addition to lending) that will assist you and your credit union with being successful. Join a respected credit union peer to explore the question: "Is it Really All About Lending?" Certainly making loans to members is way up there on the list, probably #1, but ignoring other strategic aspects of credit union operations will work against your success – and success demands focus. For instance, do you stress test your strategies to ensure you optimize performance? We will throw a number of issues on the table to promote thought and then talk it through to help you make certain you are hitting on all cylinders.
10:10 – 11:00 a.m.
Lessons Learned: Internal Controls
Doug Roossien, CMG, Risk Management Consultant
Be here to become familiar with the most common credit union loss scenarios, identify key warning signs to look for and learn which checks and balances should be implemented to hold individuals accountable for their actions and limit the potential impact of employee dishonesty. Employee fraud and dishonesty does not discriminate, which is why credit union CEOs must approach risk and internal controls from every angle regardless of your credit union's size, number of employees or operational complexity. Unfortunately, embezzlement schemes last longer and result in more severe losses than most other risks.
11:20 a.m. – 12:15 p.m.
Lessons Learned: Internal Controls Q&A
Ken Ross, MCUL & Affiliates, EVP/COO
Panel Members:
Doug Roossien, CMG, Risk Management Consultant
Chuck Holzman, Holzman Cokery, PLLC, Attorney and
John Kolhoff, DIFS Office of Credit Unions, Director
Dan Mahalak, Cindrich, Mahalak & Co., P.C., President
Be with a panel of experts who bring a variety of perspectives to the table about internal controls. Fraud and embezzlement is such a hot topic, so take this opportunity to ask questions and find answers.
1:15 – 2:00 p.m.
Spotlight on Lake Trust Credit Union: Home, Sweet, Home
David Snodgrass, Lake Trust Credit Union, President and CEO
Sponsored by Plante Moran
Be amazed by the new Lake Trust Credit Union headquarters that is not just a super awesome building, but a high-tech, high-touch place with no corner office, where all of the support team is now together under one roof. Hear about the success of this unique model featuring open environments and intermingling of departments that is creating a collaborative atmosphere and increasing efficiency. The super-mega-ultra green building incorporates natural lighting and refurbished materials and is made greatly from glass to reduce visual pollution and invite the outdoors inside to celebrate the natural beauty of Michigan. The award winning building includes a three-story atrium with interactive zone for learning and development, multipurpose rooms, a dining area and training rooms to support internal and external education and events -- it even has community rooms available for outside organizations to use. Get the full-story of how a new headquarters is impacting members, employees and the community -- from the plush, green living wall that serves as a piece of art and purifies the air, to having preserved most of the significant trees on the property during construction.
2:30 – 3:30 p.m. (May run longer based on discussion.)
Strategic Issues Discussion ($90M & Above)
Patrick Adams, St. Louis Community Credit Union, President
Sponsored by MCUF

Strategic Issues Discussion ($90M & Under)
Rudy Callen, Kalsee Credit Union, Board Member and Retired CEO
Sponsored by MCUF
Clifton
Be immersed in valuable conversations with colleagues who are facing many of the same strategic issues that you are. Attendees will gather in groups based on asset size to join these discussions facilitated by respected industry peers.
FRIDAY, SEPTEMBER 16
8:30 – 9:30 a.m.
Preserving the Credit Union Brand in Mobile Wallets
Paul Fiore, CU Wallet, Founder and CEO
9:50 – 10:30 a.m.
Destination Compliance
Glory LeDu, CU Solutions Group, Manager of League System Relations
Sponsored by Holzman Corkery PLLC
Be sure about what regulations and laws are changing at an unprecedented pace. How is your credit union staying compliant? This session will not only review recent regulatory changes, but will also highlight the tools and resources available through the League to help credit unions manage the compliance burden.
10:30 – 11:15 a.m.
Marketing Success Metrics: What Counts
Sara Pomish, FocusIQ Director of Strategic Planning and
Paul Murray, FocusIQ Director of Media
Sponsored by Member Mortgage Services, LTD
Be ready to gain an executive-level overview to ascertain that your credit union's marketing efforts are optimized and that the "Three R's of Marketing" -- results, response and recognition -- are working together to produce measurable results. It is easy to focus on sales as a key performance indicator, but there are other metrics related to short- and long-term advertising and marketing efforts that should be gauged when attracting new members and promoting products and services. It is as important as ever to communicate strong brand awareness and support key brand attributes throughout the marketing mix, so be prepared to ask the right questions and understand how ROI should be demonstrated through media selection and marketing spends.
11:15 – 11:30 a.m.
Guest Hotel Checkout
Agenda is subject to change.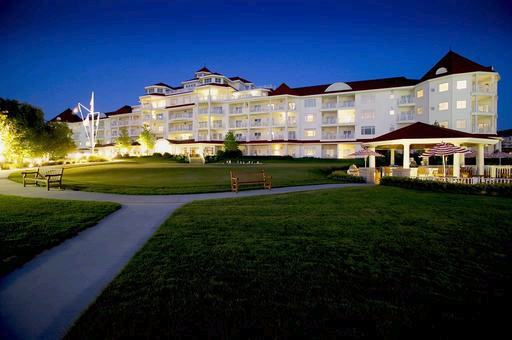 Go to main navigation