Gov. Rick Snyder has signed into law a package of bills that would allow a financial institution to utilize a verified copy of a lost or otherwise unrecorded mortgage document, to help preserve title chains. Click here to read the full story.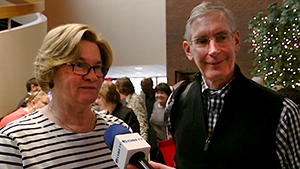 TROY – MCUL & Affiliates is playing a role in helping Michigan residents better prepare for retirement. MCUL was a key sponsor of the state's Reinventing Retirement events Oct. 20 in nine locations throughout the state.
Click here
to read the full story.