State Issues
Jump to Legislative | Jump to Regulatory
Below is a list of current state legislative issues.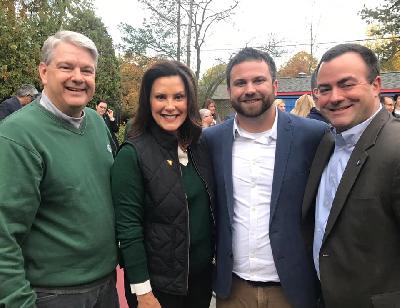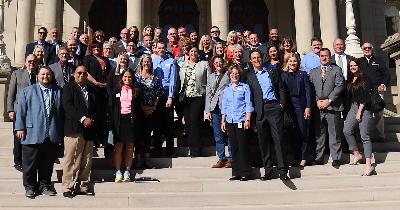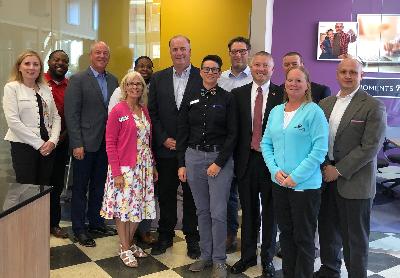 Small Dollar Loans by Payday Lenders
(Opposed) H.B. 5097 was introduced by Rep. Brandt Iden to allow payday lenders to offer installment loans for as much as $2,500 for up to one year with an 11% service fee. The bill prohibits prepayment penalties, and successive versions have included "ability to repay" (ATR) requirements that include assessment of credit and borrowing history, gross income, major financial obligations and basic living expenses, as well as requiring the lender to make a determination that the borrower has the reasonable financial ability to repay the loan before making it.
The loan could be refinanced under certain circumstances if the borrower is current in their payments on it. The effective APR of this product, while lower than a classic payday loan, is still egregious – at 132%. Credit unions have long opposed payday lending, in general, and the expansion of authority for payday licensees into this space. Our members are all too familiar with the negative effects and cycle of debt that many borrowers experience when using payday loans.
Many credit unions offer alternative products to help borrowers avoid these types of loans and provide free financial counseling, and will work with members in their individual situations when they need help. The legislation passed the House in a 58-49 vote and has been referred to the Senate Regulatory Reform Committee.

MCUL opposes HB 5097 and encourages legislators to explore meaningful and non-predatory solutions to address the need for additional financial products in the market.
State Solution for Data Breaches
(Support) Massive data breaches at the national and state levels have impacted hundreds of thousands of credit union members. Michigan credit unions continue to bear the costs of these breaches. While credit unions have been subject to strict federal privacy requirements since 1999, merchants have not been held to the same data standards. Inaction on data breach protections at the federal level has led to MCUL seeking a state solution. Currently, MCUL is working with interested parties and members of the legislature on data breach notification legislation introduced by Representative Diana Farrington. HB 4186-4187 would require a merchant who has experienced a data breach to provide notification to consumers within a 45-day timeframe. The legislation passed out of the House Financial Services Committee unanimously and was voted out of the House Ways and Means Committee. The government affairs team is also working with members of the Senate to update/clean-up the current governing act — Identity Theft Protection Act (SB 652-655). The legislation has been introduced and referred to Senate Banking and Insurance Committee and is awaiting a hearing.
Escheats of Military Accounts - PA 79
(Support) During conversations with multiple credit unions, it was brought to our attention that the DOD database does not allow credit unions to see if their members are active duty overseas military members. Verifying status is important in determining when to escheat funds in a dormant account to the state. If a member is active duty overseas military, the credit union is able to hold the funds in a dormant account for an additional two-year period (five years total). However, because our credit unions are unable to verify if a member is overseas or not, it becomes impossible to determine whether to hold the funds or escheat them to the state. Senator Tom Barrett introduced SB 125, which will remedy this situation and provide for a uniform period of dormancy of five years prior to the escheating of funds for all active duty military regardless of whether they are overseas or stationed stateside. The legislation was voted unanimously out of the Senate Families, Seniors and Veterans Committee and off the Senate floor 34-4. The legislation was voted out of both House Military, Veterans and Homeland Security and House Ways and Means unanimously. Before being passed off the House floor 92-0-18 and concurred in by the Senate 37-0-1. The legislation has been signed by the Governor and is now PA 79 of 2020.
(Support) The Michigan Uniform Assignment of Rents Act will provide the framework for the creation, perfection and enforcement of security interests in rents. The legislation applies to transactions in which the credit union is entering into a mortgage with a rental property (residential, commercial or industrial rental). Currently, in order to have the right to collect rental income in the event of a default, the credit union must contract for this. This legislation would automatically allow this right to collect rental income to any mortgage on rental property. The credit union upon a default by the borrower would only have to file to perfect the security interest and provide notice to the tenant of the borrowers default and the credit unions ability to collect rents. The legislation (HB 5086) as introduced by Representative Brandt Iden is awaiting a hearing in the House Judiciary Committee.
E-Recording Process Amendments
(Support) During enactment of e-notarization legislation last session, a separate issue arose related to the recording of electronic documents in those counties that have not yet opted to e-record. MCUL is working with interested parties on creating a pathway for electronic mortgage-related documents to be converted and recorded, or in the alternative, assisting those remaining counties in obtaining the resources they need to become e-capable for recording purposes. MCUL was successful in getting funding for fiscal year 2020 into the budget, however, the funding was moved by Ad Board during the budget process. Our team was able to get the funding included in the supplemental budget for fiscal year 2020. However, amid the COVID-19 pandemic the funding was removed by the Governor prior to enactment. We will work to get this included in the fiscal year 2021 budget.
Member Financial Exploitation
(Support) Attorney General Dana Nessel early in her tenure put together a task force to focus on protecting elders and vulnerable adults in Michigan. As a part of this taskforce, our team was tasked with working together with the MBA and other interested stakeholders to address member financial exploitation. The legislation (SB 464) introduced by Senator Peter Lucido would provide a framework in which credit unions and other financial institutions would be required to have a policy in place for how member financial exploitation is handled and a staff training program to tie into that policy. The legislation is undergoing a final review by our team and the MBA to ensure its effectiveness without placing increasing burden on financial institutions. At this time, the legislation has been referred to the Senate Insurance and Banking committee and is awaiting a hearing.
---
Below is a list of current state regulatory issues.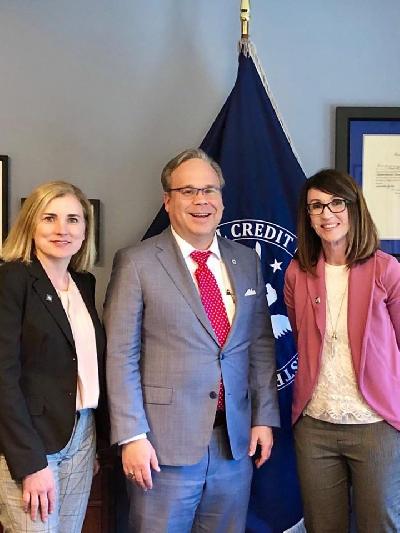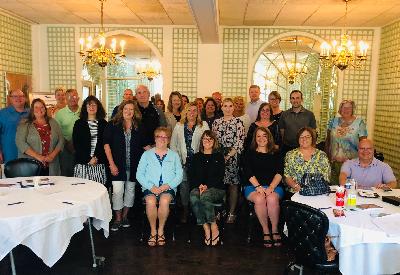 DIFS Model Bylaw Review
(Support) An outcome of our MCUA dialog with DIFS, this review would modernize the state's bylaws, providing clarity for credit unions who look to the bylaws for guidance. Amendments seek to provide clarity and consistency with the MCUA. Additionally, MCUL will seek to provide clarification on the voting process. Through this effort, MCUL, along with the Michigan Department of Insurance and Financial Services (DIFS), will work to create a procedural toolkit for credit unions to assist with FOM expansion, mergers and charter conversions as a resource to Michigan's state-chartered credit unions.
MCUL Examination Survey
Twice a year, in an effort to improve the examination experience and pre- and post-exam communication between credit unions and the state and federal regulators, MCUL seeks your input on your overall examination experience. You can take the survey here.
DIFS also has their own examination survey they encourage credit unions to complete. Providing feedback to the examination staff not only assists the examiners but credit unions as well, and builds stronger relationships between credit unions and the regulators.
Guardianships/Conservatorship – SCAO
At the request of Holzman Law, MCUL and representatives of Michigan State Court Administrative Office (SCAO) met to address the need for clarification and amendments to Letters of Guardianship.
A guardian is appointed by the court in a situation where a person is unable to care for themselves. The guardian is responsible for providing for the physical needs of the incapacitated person (the ward). At times courts have given a guardian authority to act upon financial affairs, but the letters of guardianship are unclear. Generally speaking, a guardian has no financial authority as to the opening of accounts on behalf of the ward. However, in certain situations, some courts are allowing guardians to exercise limited financial powers when:
The guardian has been granted "full" powers; and
No conservator has been appointed
Credit unions are often presented with letters of guardianship by individuals appointed as guardian over award, seeking access to an existing account or seeking to open a new account. Prior to accepting the letters of guardianship, financial institutions have been unable to determine if a conservator had been appointed without contacting the issuing court to identify if a conservatorship exists. Even in situations in which there is no conservator appointed, the letters of guardianship do not presently, under Michigan law, give the guardian any financial power as it relates to the ward.
To ensure appropriate protections of consumer finances are in place, it was determined that amending the current letters of guardianship would be the most viable option to address confusion. The amendments should specifically address what authorities have been granted prior to presentation to a financial institution.
MCUL is working with SCAO on potential process and forms amendments.
Go to main navigation