State Issues
Jump to Legislative | Jump to Regulatory
Below is a list of current state legislative issues.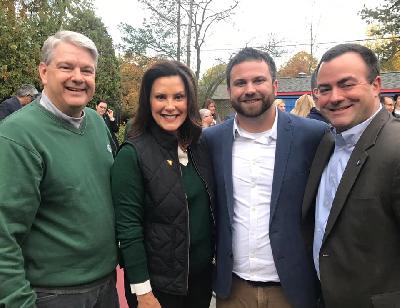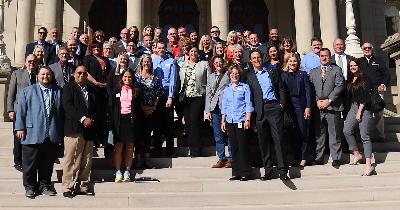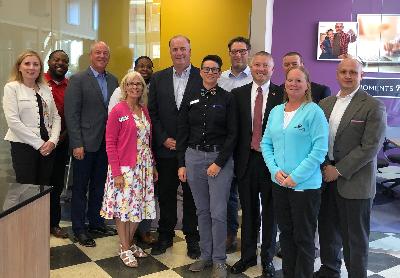 Electronic/Remote Notary
Until June 30, 2021, credit unions may continue to conduct transactions and electronic and remote notarizations as laid out in Public Acts 335, 336, 337 and 338. On July 1, 2021, credit unions will be required to return to conducting electronic and remote notarizations as laid out in the Michigan Law on Notarial Acts.
E-Notary & Remote Notary Guide
Small Dollar Loans by Payday Lenders
(Opposed) H.B. 4004 has been introduced by Rep. Matt Hall and it would allow payday lenders to offer installment loans for as much as $2,500 for up to one year, with a monthly service fee that equates to triple digit APR at 132%. This rate is far in excess of what is allowed under Michigan usury laws, and for products offered by traditional financial institutions or under the Military Lending Act. While the bill purports to have some consumer protections, the legislation still allows the high-priced loan to be refinanced by another small loan, and a lender could loan to a borrower that has an outstanding small loan or payday loan from another provider, still leaving the window open for cyclical renewals on products that are difficult for vulnerable borrowers to pay back. Many credit unions offer alternative products and services to help borrowers avoid these types of loans, provide free financial counseling, and will work with members in their individual situations when they need help. From emergency loan products, to skip a pay and other solutions, invariably a credit union will be able to offer a much lower-cost solution for a borrower with acute financial needs. The MCUL opposes HB 4004 and encourages legislators to explore meaningful and non-predatory solutions to address the need for additional financial products in the market.
State Solution for Data Breaches
(Support) Massive data breaches at the national and state levels continue to impact hundreds of thousands of credit union members. Michigan credit unions continue to bear the costs of these breaches. While credit unions have been subject to strict federal privacy requirements since 1999, merchants have not been held to the same data standards. Inaction on data breach protections at the federal level has led to MCUL seeking a state solution. Legislation last term introduced by Rep. Diana Farrington was unfortunately pocket vetoed by the Governor in the final days of 2020. Our team will be working with the credit union industry and other interested parties to craft a new approach to data security and data breach notification at the state level.
Member Financial Exploitation (Training and Reporting Policy)
(Support) Last session legislation introduced by former Senator Peter Lucido was signed by the Governor. The legislation requires all financial institutions to have a policy on training and reporting of member financial exploitation. This policy is not required until September 26, 2021 but our team is working with the AG's office, DIFS, Strategic Advisory Solutions and League Infosight to create a model policy that addresses all the requirements in the new legislation and to push out information on trainings from various sources. More details on this will be coming shortly.
Financial Institution Best Practices Guide--DRAFT
Central Dispatch Non-Emergency Numbers by County—DRAFT
Michigan Uniform Assignment of Rents Act
(Support) The Michigan Uniform Assignment of Rents Act will provide the framework for the creation, perfection and enforcement of security interests in rents. The legislation applies to transactions in which the credit union is entering into a mortgage with a rental property (residential, commercial or industrial rental). Currently, in order to have the right to collect rental income in the event of a default, the credit union must contract for this. This legislation would automatically allow this right to collect rental income to any mortgage on rental property. The credit union upon a default by the borrower would only have to file to perfect the security interest and provide notice to the tenant of the borrowers default and the credit unions ability to collect rents. This session Representatives Graham Filler and Kyra Harris Bolden have introduced the legislation HB 4799-4800. The legislation has been voted out of the House Judiciary Committee and is awaiting a vote of the full House.
---
Below is a list of current state regulatory issues.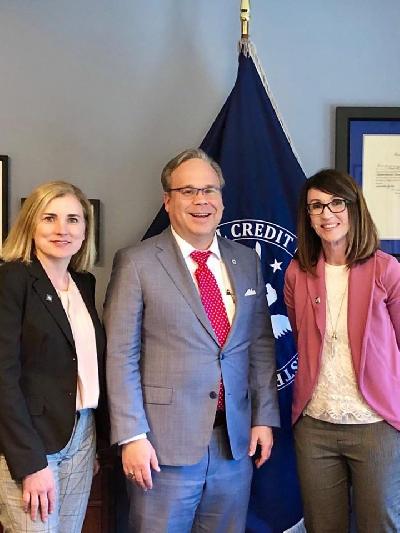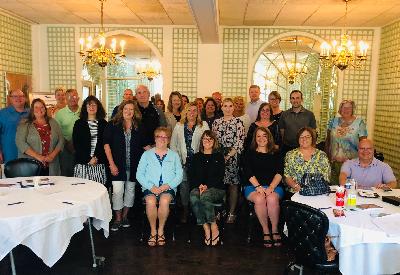 Electronic Lien Termination
On March 16, 2021, the Michigan Department of State (MDOS) will allow for the electronic exchange of lien and title information with lienholders in lieu of paper certificates of title. All financial institutions will be required to participate in this program. Our team was able to have MDOS do a walk through of what the program looks like and were able to have the MDOS team answer some questions on the program and implementation. To view this presentation please click here. For additional information from MDOS on how to participate please review the below document entitled ELT Information for Financial Institutions.
April 23 Q&A Session on ELT with SOS
Lienholder e-Services Overview
TR-11 Information for ELT Implementation
ELT Information for Financial Institutions
DIFS Model Bylaw Review
(Support) An outcome of our MCUA dialog with DIFS, this review would modernize the state's bylaws, providing clarity for credit unions who look to the bylaws for guidance. Amendments seek to provide clarity and consistency with the MCUA. Additionally, MCUL will seek to provide clarification on the voting process. Through this effort, MCUL, along with the Michigan Department of Insurance and Financial Services (DIFS), will work to create a procedural toolkit for credit unions to assist with FOM expansion, mergers and charter conversions as a resource to Michigan's state-chartered credit unions..
MCUL Examination Survey
Twice a year, in an effort to improve the examination experience and pre- and post-exam communication between credit unions and the state and federal regulators, MCUL seeks your input on your overall examination experience. You can take the survey here.
DIFS also has their own examination survey they encourage credit unions to complete. Providing feedback to the examination staff not only assists the examiners but credit unions as well, and builds stronger relationships between credit unions and the regulators.
To ensure appropriate protections of consumer finances are in place, it was determined that amending the current letters of guardianship would be the most viable option to address confusion. The amendments should specifically address what authorities have been granted prior to presentation to a financial institution.
MCUL is working with SCAO on potential process and forms amendments.
Go to main navigation