State Issues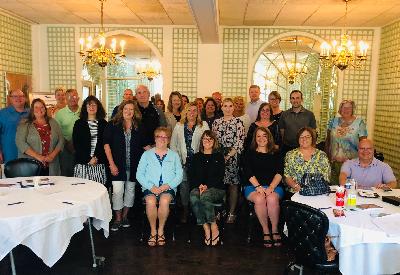 Below is a list of current state issues.
DIFS Model Bylaw Review
(Support) An outcome of our MCUA dialog with DIFS, this review would modernize the state's bylaws, providing clarity for credit unions who look to the bylaws for guidance. Amendments seek to provide clarity and consistency with the MCUA. Additionally, MCUL will seek to provide clarification on the voting process. Through this effort, MCUL, along with DIFS, will work to create a procedural toolkit for credit unions to assist with FOM expansion, mergers and charter conversions as a resource to Michigan's state-chartered credit unions.
MCUL Examination Survey
Twice a year, in an effort to improve the examination experience and pre- and post-exam communication between credit unions and the state and federal regulators, MCUL seeks your input on your overall examination experience. You can take the survey here.
DIFS also has their own examination survey they encourage credit unions to complete. Providing feedback to the examination staff not only assists the examiners but credit unions and builds stronger relationships between credit unions and the regulators.
Guardianships/Conservatorship – SCAO
At the request of Holzman Law, the Michigan Credit Union League and representatives of Michigan State Court Administrative Office (SCAO) met to address the need for clarification and amendments to Letters of Guardianship.
A guardian is appointed by the court in a situation where a person is unable to care for themselves. The guardian is responsible for providing for the physical needs of the incapacitated person (the ward). At times courts have given a guardian authority to act upon financial affairs, but the letters of guardianship are unclear. Generally speaking a guardian has no financial authority as to the opening of accounts on behalf of the ward. However, in certain situations some courts are allowing guardians to exercise limited financial powers when:
The guardian has been granted "full" powers; and
No conservator has been appointed
Credit unions are often presented with letters of guardianship by individuals appointed as guardian over award, seeking access to an existing account or seeking to open a new account. Prior to accepting the letters of guardianship, financial institutions have been unable to determine if a conservator had been appointed without contacting the issuing court to identify if a conservatorship exists. Even in situations in which there is no conservator appointed the letters of guardianship do not presently, under Michigan law, give the guardian any financial power as it relates to the ward.
To ensure appropriate protections of consumer finances are in place it was determined that amending the current letters of guardianship would be the most viable option to address confusion. The amendments should specifically address what authorities have been granted prior to presentation to a financial institution.
MCUL is working with SCAO on potential process and forms amendments.
Go to main navigation