Federal Issues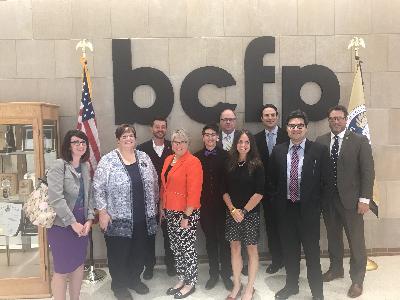 Below is a list of current federal issues.
Bank Secrecy Act (BSA) Reforms
H.R. 6068 – The Counter Terrorism and Elicit Finance Act introduced by Representatives Leutkemeyer (R-MO) and Pearce (R-NM) would:
Raise the Currency Transaction Report (CTR) to $30,000 (up from the current $10,000) and the Suspicious Activity Report (SAR) threshold to $10,000 (up from the current $5,000);
Require a formal review of BSA reporting requirements with an eye toward reducing regulatory burdens and ensure the information collected has a "high degree of usefulness" to law enforcement;
Recognize the growing role of artificial intelligence in BSA compliance;
Empower the Treasury Department to actively coordinate AML policy and examinations; and
Solidify processes regarding Treasury's Financial Crimes Enforcement Network's No-Action Letters.
Community Reinvestment Act (CRA)
On September 26, 2018 Senator Elizabeth Warren (D-MA) introduced S. 3503 – American Housing and Economic Mobility Act of 2018. The bill would do the following:
Aim to reduce the cost of housing by creating incentives for local governments to eliminate unnecessary land-use restrictions;
Create two new programs: One meant to offer down payment assistance to those communities often denied mortgages, and another to support those families whose housing wealth was destroyed by the financial crisis;
Plan to hold financial institutions accountable for providing access to credit by extending CRA; and
Seek to strengthen anti-discrimination laws and improve the housing voucher program.
Section 203 of the bill would subject credit unions to the Community Reinvestment Act (CRA). Since the enactment of the CRA, credit unions have been excluded.
S. 2155 Regulatory Implementation
Go to main navigation