Federal Issues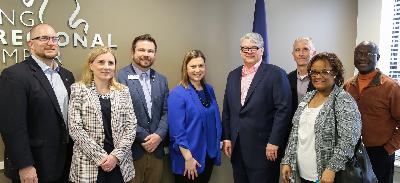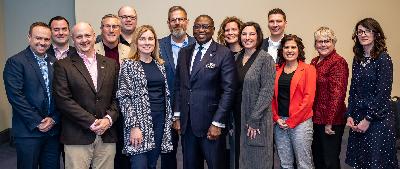 Below is a list of current federal issues.
Community Reinvestment Act (CRA)
After advocacy efforts by CUNA and state associations Senator Elizabeth Warren (D-Mass.) released an updated version of her housing legislation March 13, 2019. The bill reflects significant engagement from CUNA and the credit union industry. Unlike the previous version outlined below, The American Housing and Economic Mobility Act of 2019 would not require credit unions to comply with the Community Reinvestment Act (CRA). The previous bill included the following:
Aim to reduce the cost of housing by creating incentives for local governments to eliminate unnecessary land-use restrictions;
Create two new programs: One meant to offer down payment assistance to those communities often denied mortgages, and another to support those families whose housing wealth was destroyed by the financial crisis;
Plan to hold financial institutions accountable for providing access to credit by extending CRA; and
Seek to strengthen anti-discrimination laws and improve the housing voucher program.
Section 203 of the bill would subject credit unions to the Community Reinvestment Act (CRA). Since the enactment of the CRA, credit unions have been excluded.
S. 2155 Regulatory Implementation
Cannabis Banking – Secure and Fair Enforcement (SAFE) Banking Act – H.R. 1595
The House Financial Services Committee passed H.R. 1595 45-15 March 27, 2019. The bill would provide a safe harbor for financial institutions serving legal cannabis-related businesses. H.R. 1595 specifically would:
Offer narrowly targeted federal protections for credit unions and other financial institutions accepting deposits, extending credit, or providing payment services to an individual or business engaged in cannabis related commerce in states where such activity is legal with a safe harbor, so long as they are compliant with all other applicable laws and regulations; and
Provides safe harbor to credit unions and their employees who are not aware if their members or customers are involved in this business.
Go to main navigation