Federal | State | Regulatory | CU Link | MCUF | Education | CUSG
September 2020
Welcome to the September 2020 Priority Report. Typically, September is an exciting "back-to-school" month for our kids but this year, as we all know, it looks a lot different. We hope you are coping well with the start of the school season and that your employees are able to navigate yet another "new normal" while still working with your team and members.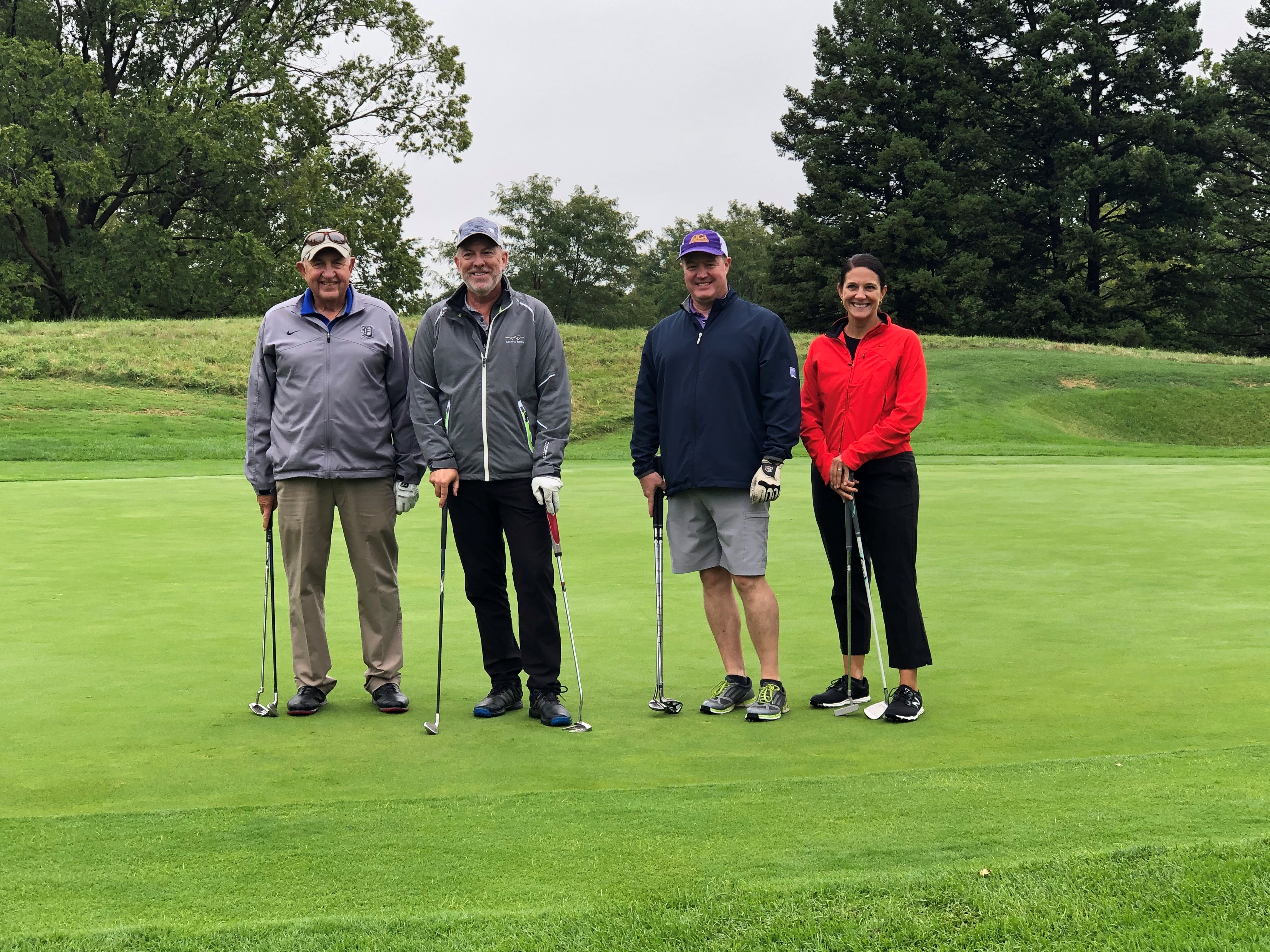 This month, we had a very successful A Stronger Financial Michigan Golf Outing, and I want to thank everyone who attended. We had close to 100 golfers, and despite a cool, damp day, it sure was great to see our credit union friends in person. We also had a successful candidate appearance for Senator Gary Peters, due largely to everyone who participated and donated. As you know, we have endorsed Gary's run for a second term as U.S. Senator due to his strong commitment to our industry and issues.
On the federal side, we have been closely monitoring Phase 4 of the stimulus package and, at this time, unfortunately there's nothing to report in terms of progress from last month. We will continue to monitor and work with congress.
Also this month, we are happy to be supporting the Governor's initiative – Future for Frontliners. This program, which is open for application through the rest of the year, is an opportunity to offer our essential workers free community college tuition. It's the first program of its kind and we are excited to support the Governor's efforts by communicating this program out to our credit unions. We have more program and eligibility information on our website and social media channels.
In advocacy, we have announced our virtual Hike the Hill for this fall and will be scheduling virtual visits with our U.S. congressional representatives and senators over the first couple of weeks of October. While not heading to DC this year, we are excited for this virtual setting to open the event up to even more engagement. As a reminder, engaging with our lawmakers on our issues and the credit union difference is imperative, so we encourage your participation.
Our CU Link campaign continues to have high engagement as we continue to connect with members and Michiganders, communicating how credit unions are here for them during these challenging financial times. The number of connections we have made with the campaign has been impressive and couldn't have been done without credit union support.
Before moving on to CU Solutions, I want to take a moment and thank everyone that participated in our Annual Membership Survey. It's important to hear your priorities and feedback as we plan for 2021. MCUL is committed to actively raising the quality of service for our member credit unions and CUSG is hard at work re-imagining how our solutions can support and grow credit unions in Michigan and across the nation, particularly in a time of COVID-19 and a pandemic-induced recession.
Overall, member credit unions have a 91% satisfaction rate with MCUL & Affiliates and find increasing value in our products, events, and services offered. Our regular CEO Zoom calls have been well received and have provided a much-needed level of support to our credit unions. We look forward to continuing those in the months ahead.

Looking ahead to 2021, credit unions have prioritized topics such as regulatory action and net-worth restoration. Our team is focused on mitigation efforts to support those in need as well as providing updated virtual training to credit union staff in a world of remote learning.
Pivots to the CU Link Awareness Campaign show increasing satisfaction year-over-year and our Foundation serves as a proud demonstration of promoting the CU social mission. While compliance satisfaction remains high, your concerns about impending compliance issues caused by the pandemic and recession are a top priority of our team.
We are committed to helping you serve, grow and remain strong.
Finally, on the CU Solutions side, I will get into details on an exciting new partnership with Pocketnest, which was just announced, as well as continued expansion of Love My Credit Union Rewards, updates to Performance Pro and Compease and a reinvention of the Compliance Helpline.

Once again, we have broken each section out to its own video segment. I encourage you to navigate each department's section for thorough updates on everything I mentioned here. As always, thanks for watching this month's issue of Priority Report.
---
Starting on the federal advocacy side, the U.S. House and Senate have returned to work in D.C. following the August recess and are primarily focused on tackling two priorities before the end of September, which marks the end of the current fiscal year. The second priority is to carve a path forward on Phase 4 COVID-19 related stimulus legislation that's acceptable to Democrats and Republicans in both chambers. The House passed their version of a Phase 4 bill, called the HEROES Act, in May, which was immediately declared a non-starter.
In late July, the Senate introduced a package of bills called the HEALS Act that sought to provide approximately $1 trillion in funding to address COVID-19 related issues. The HEALS Act doesn't appear to have gained much traction in the Senate so leadership is expected to offer a more targeted, less costly bill to address fewer issues. The slimmed down bill is still expected to include language that authorizes and funds a second round of PPP loans, provides liability protections to business, funding to schools and for expanded unemployment benefits. With the November elections rapidly approaching, Congress isn't expected to spend much, if any, time in October working on policy issues, so what they're able to accomplish in September might be all until after the election.
MCUL continues to meet with our congressional delegation to advocate for Phase 4 legislation that provides businesses with PPP loans with automatic forgiveness for those in compliance with the program. Cong. Upton helped sponsor legislation that would make this possible and Reps. Mitchell, Moolenaar and Stevens have thus far co-sponsored the PPP forgiveness bill. In addition, we are asking our delegation to support Phase 4 legislation that includes funding for Community Development Financial Institutions and a housing assistance fund. We also continue to educate the delegation on issues like mortgage forbearance, collection and eviction moratoriums and credit reporting matters -- provisions we deemed detrimental in the HEROES Act.

On the state side, the legislature has returned for a couple weeks this fall before heading back to district to campaign prior to the general election. The second Consensus Revenue Estimating Conference (CREC) was held and the deficit for the FY21 budget was less than previously estimated. The appropriations committees in both chambers are currently working to finalize the budget. Elsewhere, the Governor continues to issue new and renew existing Executive Orders to address the COVID-19 pandemic at the state level.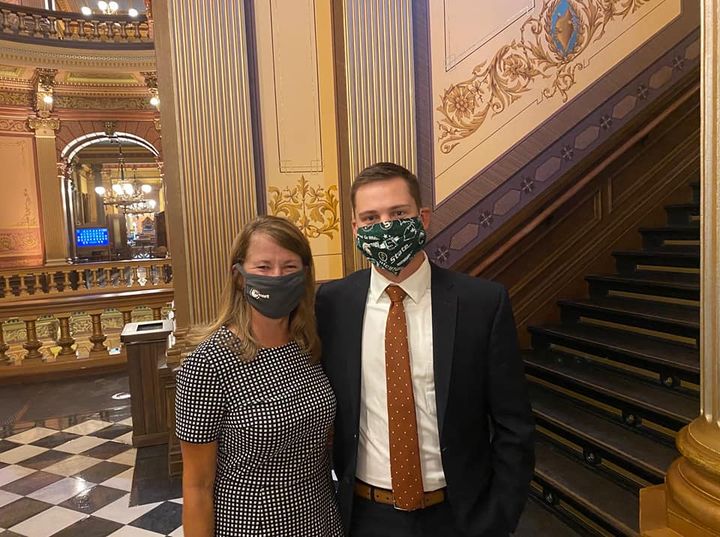 On the legislative front, our team is working to fine-tune the data breach package in the Senate. The House recently passed Rep. Diana Farrington's data breach package and, upon referral, we expect movement on those bills this fall. The team is also working with a coalition of over 40 other trade associations and business groups to create legislation that addresses COVID-19 employer liability reform. The bills aim to put in place employer protection and clear guidelines for employees.
On the appropriations front, we continue to socialize our priorities for the 2021 budget. These priorities include funding for the Michigan Saves program and E-Recording upgrades across the state. Considering the budget deficit, our team knows that this is an uphill battle, but we're working to at least put the framework in place to ensure that these projects are funded, if not this year than in 2022.
The MCULAF Trustees continue to meet monthly to review and make endorsements in the State House and will continue to do so through the November election.
In Regulatory Affairs, our team was sad to say goodbye to Sarah Stevenson after nearly eight years with the League. She had an opportunity to take a position at DIFS, and we're excited to continuing working with her in her new role. As she departs, our association side is now working closely with CUSG to wind our member offerings even more closely together. We look forward to making our compliance and regulatory advocacy space more synergized and impactful for membership.
As we work toward that goal in real time, there are several items in the hopper, including our plan to work in conjunction with the Compliance Network. We want to assist our industry professionals in dialogue and participation with DIFS and the NCUA on critical topics – especially in the current COVID-19 environment, from examinations to UIA and SBA fraud.
At their July meeting, the NCUA Board issued three requests for comment that our team is monitoring, including OTR calculations and the Phase-In of CECL. With the virtual Hike the Hill event coming up in October, we're seeking meetings with the NCUA and CFPB to discuss an array of critical topics, including extended examination cycles, streamlined and virtual examinations, COVID-19 flexibility and other specific rule proposals put forward by those agencies.
The League has also secured a virtual meeting with the NCUA Eastern Regional Supervisor, John Kutchey, scheduled for our monthly CEO call on Sept. 23. John will be looking to discuss many of these key examination and operational issues. As with the legislative side, we will have more information to share on these virtual meetings as the dates draw nearer. As always, you can find the most updated information on all of these items on our website.
---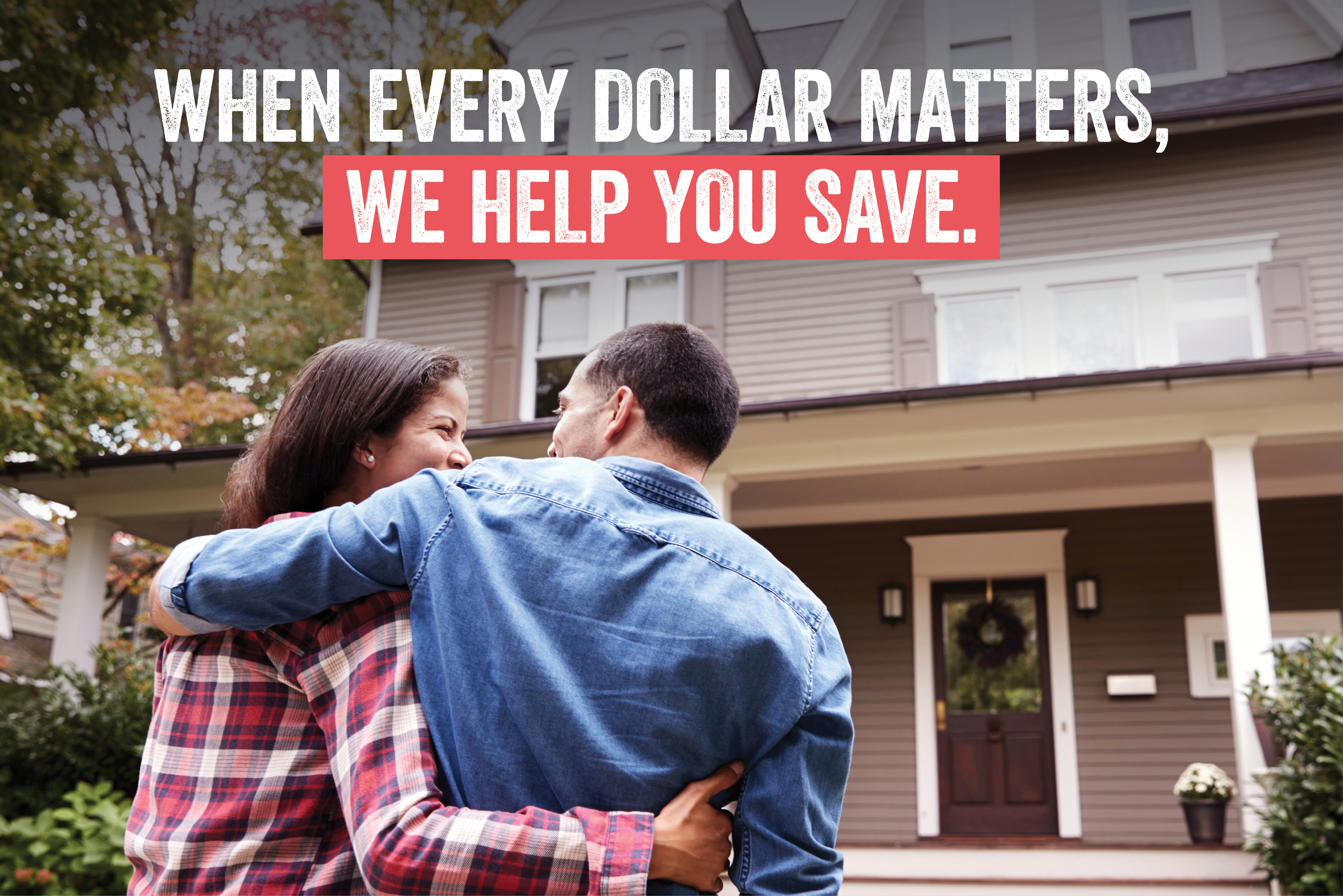 In Consumer Awareness, I want to give you an update on our latest direction with the CU Link campaign.
With an unemployment rate hovering around 9%, the current CU Link campaign proactively addresses consumer concerns and effects of the COVID-induced recession. This campaign reaches out to consumers who are watching every dollar and searching for assistance, while also offering those consumers solutions with the help of our Michigan credit unions. We anticipate an increase in those needing help as we move into the fall and winter months.
Tracking in tandem with those patterns, the CU Link website has experienced a surge in visitors between Aug. 1 and Sept. 1. The site saw 276,270 visits to the home page -- a 17% increase over the previous month. Additionally, social media has revealed similar levels in surging activities. Facebook engagements have increased significantly over the past 28 days. Post engagements are up 378% with 13,501 engagements and the number of people reached overall is up 33% with 2.6M exposures across the state.
The MCUL team will continue to track engagement metrics as the COVID landscape continues to shift.
Additionally, the MCUL team is working to plan out the awareness campaign materials and messaging moving into next year. I look forward to sharing more details on how the campaign develops in future months. Thanks for watching the September Consumer Awareness update.
---
Regarding the Michigan Credit Union Foundation, over the last two years, the Foundation has provided support for young professional training and networking opportunities with a goal of inspiring employee passion for leadership careers. With the assistance of MCUF funding, 40 young professionals from the FUEL Michigan and 906 Hype networking groups will participate in a Michigan State University Executive Development virtual course titled, "Leadership and Communication for Managers" on Sept. 17 and 24.
As the new school year kicks off, MCUF is also funding solutions for remote financial education with limited opportunities for in-person student interaction. Modifications are being made so that the Financial Reality Fair can be conducted remotely this year with the student app and a credit union facilitator. In addition, the Balanced Life budgeting simulation is a new resource available for remote group opportunities. The Foundation is making this resource available for use at no cost for credit unions under $100 million in assets and, for larger credit unions, at a discounted price and with grant assistance.
Additionally, MCUF Community Reinvestment Grants can also be used to help expand and continue your unique community financial health initiatives, especially those assisting underbanked, low income and underserved areas. Please contact us to discuss your impact ideas with this grant opportunity.
EDUCATION
Onto Education, our team has remained dedicated during the pandemic to serving the needs of the Michigan credit union community. And as we prepare for the fourth quarter, we have have made adjustments to deliver the 'Lending School,' 'IRA: Essentials and Advanced' and "Mortgage Loan Originator Training" – all as virtual events that have elements of surprise aimed at minimizing screen fatigue.

And if you haven't heard yet, MCUL has made a pre-recorded Bank Secrecy Act/Anti-Money Laundering session available for directors. It's offered as a convenient five-part series of short pre-recorded sessions that are ideal for self-study or to view during board meetings.
Looking ahead to 2021, MCUL will continue to bring our members the most needed information, in safe and innovative manners, so we can support you as you serve, grow and remain strong.
Visit MCUL.org for complete details about these valuable resources being offered to support your teams and volunteers over the coming months.
---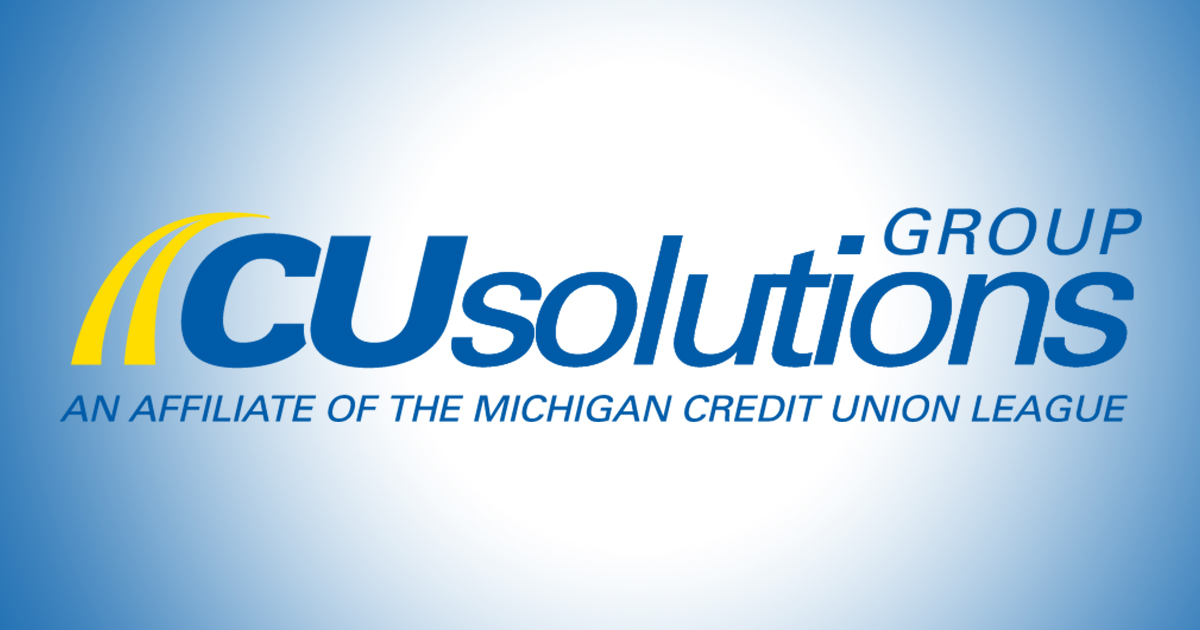 In this month's CU Solutions Group update, we'll cover a new fintech partner offer, a referral discount on our growing prize-linked savings program and several product updates and enhancements across each of our four divisions.
To start, our Technology Solutions division made an exciting announcement last month—a partnership with Pocketnest, a Michigan-based fintech company. Pocketnest's comprehensive budgeting tool is designed to appeal to mobile-first members, like Gen X, millennials and Gen Z. This white-labeled solution puts members in the driver's seat of their financial future with step-by-step guidance through 10 themes of setting and achieving financial goals. The application's algorithms then make recommendations customized to the member's financial situation. If you'd like to see how Pocketnest can help your credit union simplify financial understanding in a mobile environment, please reach out to your league rep..
Marketing Solutions continues to expand the Love My Credit Union Rewards membership enhancement program, adding partnerships that will meet members' real needs. While we continue to finalize details around our Tracfone partnership, we recently closed an agreement with Carvana that will add them to our program later this fall. Carvana is an online-only used car retailer known for their multi-story car vending machines. They're one of the fastest growing and largest used vehicle retailers in the U.S. This partnership will yield highly valuable member data in the form of real-time auto loan leads that will be shared with participating credit unions.
Our marketing agency services is also expanding to include a brand self-assessment. Credit unions will be able to deploy this new guided survey to collect key insights on their brand perception and how well it resonates with members. This survey is being developed with – and powered by – our member experience platform, MemberXP.
With increased member engagement and members' growing needs for emergency savings in mind, we've extended our 50% implementation discount on our Save to Win prize-linked savings program through the end of September. We also added a referral program for participating credit unions to receive a 10% discount on their annual costs associated with member prize pools program upkeep.
Our Performance Solutions team has been hard at work with enhancements to our core performance management product, Performance Pro, to make its appraisal resources more dynamic. Among these enhancements are the auto-assignment of concurrent appraisals and expanded capabilities for multi-appraiser scenarios. Also just around the corner will be an update that will allow managers to automate email summaries for various events, such as upcoming and overdue tasks, goals and appraisals.
Our compensation solution, Compease, also released updates this past month. Users now have more control over wage compression, merit increase eligibility and overriding minimum wages. Still in progress is an update that will give supervisors a comprehensive, tabular view for awarding bonuses. Compease clients can reach out to our user-support team for more details. If your credit union isn't currently leveraging Compease and has a need for any of these capabilities across your HR platforms, contact your league rep. We'd be happy to give you a personalized demo of our products.
Finally, the Strategic Advisory division is working to reinvent their Compliance Helpline, evolving it into a channel directing credit unions to a comprehensive list of resources. The team created a video highlighting various resources credit unions have from both the Michigan Credit Union League and from CU Solutions Group. The team also has a full schedule of social media posts, League Rep chapter updates and League InfoSight posts. The first post, "Understanding the Difference Between Hemp and Marijuana," was launched in July and is available for review. Moving forward, Strategic Advisory will continue to expand its library of digital and remote resources like these across the areas of strategic planning, governance, leadership and eAdvisory services.
That's all for our September Priority Report. Thank you for joining us. As always, feel free to reach out with questions or comments related to the material covered in this report, or anything that wasn't discussed. I look forward to sharing more developments with you in October.