September 2018
Welcome to the September Priority Report. In this month's issue, I will provide an update on our fall advocacy agenda, talk about CUNA and MCUL awareness campaigns and share a few product ideas from CUSG.
Take the #KekeChallenge for Children's Miracle Network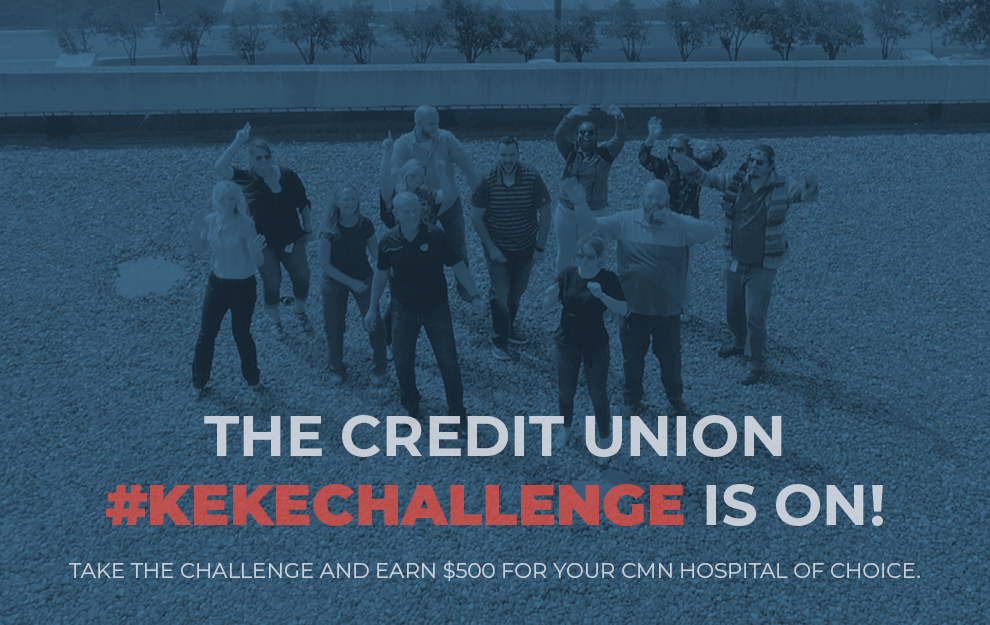 But first, I want to draw attention to MCUL's current fundraiser for the Children's Miracle Network Hospitals. Late last month, Hank Hubbard, CEO of One Detroit Credit Union, challenged us here at MCUL to the #KekeChallenge — the viral social media movement based on Drake's "In My Feelings" song. We accepted Hank's challenge and the MCUL/CUSG video can be seen on our social media channels now. I have to admit that, when Hank first challenged us, I struggled with the "why" behind the challenge, but once I saw the videos produced by One Detroit CU and PSCU, I realized that this was a way to promote our brands in a fun and engaging way with our great team members.
We had a lot of fun with this, and MCUL has now taken the opportunity to challenge all of our Michigan credit unions to produce your own "In My Feelings" video as a way to raise funds for CMN Hospitals. For every video published, MCUL will contribute $500 to the CMN Hospital of your choice, and if you want to commit some matching dollars on top of that, that's even better.
The MCUL video has had 5,000 views in just its first week and already 10 credit unions have accepted the challenge to produce their own video. That means we're already at $5,000 for CMN after just one week.
If you choose to participate, once you've posted your video, please email Communications@mcul.org to let us know your CMN Hospital of choice, as well as any matching donation you choose to make. This challenge will be open until the end of the year. Let's have some fun and see how much the Michigan credit union community can raise for the Children's Miracle Network.
Government Affairs: Hike the Hill Grassroots Advocacy Event Returns for Another Year, Statewide Legislative Update
Now, you may be watching this as our Government Affairs team and I makes our way to Washington, D.C. for Hike the Hill, our annual advocacy event. This year, we have over 22 credit unions sending representatives to D.C. with us.
Year after year, we've seen how building relationships with our lawmakers and their staff can make a real difference. I'm excited for another opportunity this month as we engage in discussions on data breach, the STATES Act — or cannabis banking issues — and preserving the credit union tax status, as well as engaging with the NCUA on regulatory issues.
Also, as you know, credit union's tax status remains under threat. Last month's article in the Wall Street Journal is illustrative of the continuation of bankers continued attack on the credit unions tax status. As Congress considers the content raised in these attacks, it's our job to continue to educate lawmakers on the importance of our not-for-profit tax status — the same tax status that received support from all members of Michigan's congressional delegation less than a year ago. We need to be vigilant on this issue. Make sure your credit union is sending representatives to grassroots advocacy events like Hike the Hill as well as participating in political fundraising.
On the state side, there is a hearing right after Labor Day regarding the e-notary bill, SB 664. Right now, it's in the House Financial Services Committee, and assuming all goes well, it will have final passing in October. We're hoping lienholder notification legislation is on the same pace. As these two bills come up this fall, I ask that you be ready to voice your support of both pieces of legislation, should we need it.
September CEO Connect: "Hey Bankers! Open Your Eyes"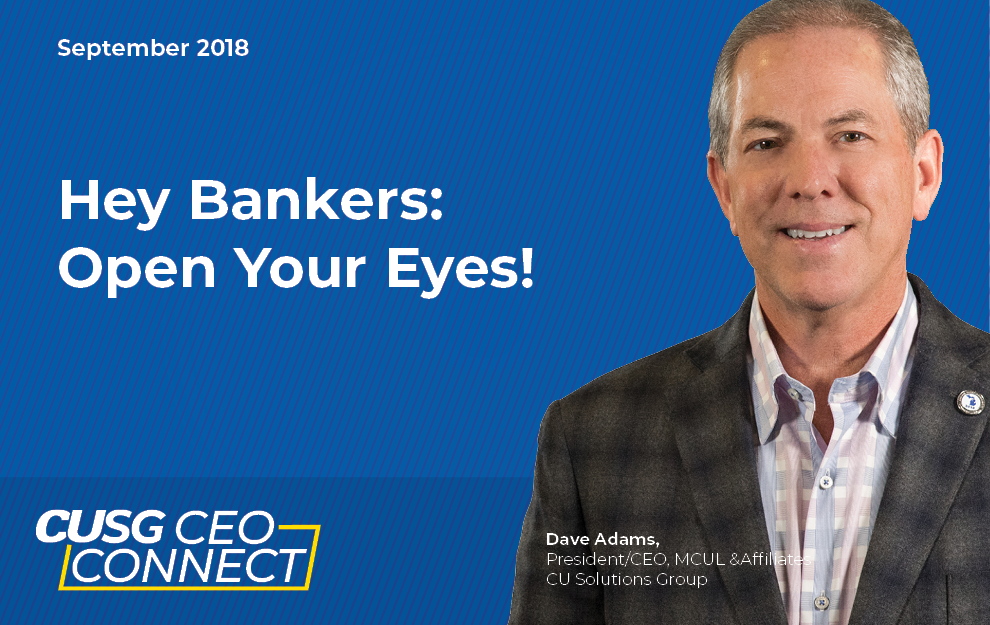 On this topic, you might enjoy watching my latest CEO Connect video titled, "Bankers: Open Your Eyes." In my CU Insight article and associated video, I point out that bankers continue attack credit unions and seek the repeal of their tax-exempt status, even as they suffer from their own negative brand issues. I suggest that their associations should open their eyes to the real reason for credit unions' growth and success. That is, that our people just like and trust credit unions more than they do banks. They would be wise to stop trying to regulate away their competition and instead, find ways to improve their products and services.
Regulatory Affairs: State-Chartered CU Tax Exemption Update, Risk-Based Capital, ADA Compliance and More
On to Regulatory Affairs, as I mentioned in last month's Priority Report, MCUL has been working with the Department of Insurance and Financial Services, as well as an outside legal counsel, to resolve the loss of group tax exemption notification that was received by Michigan's state-chartered credit unions. We've contacted Stewart Mandell of Honigman Law Firm, and his team is working closely with us and the IRS Income Taxpayer Advocate to identify the cause of this notification and how we can find a resolution. Should you receive multiple notices, please continue to provide MCUL and DIFS with a copy. We'll continue to update the industry on our efforts and any developments on this issue.
Earlier this month, MCUL submitted comments to the NCUA addressing its supplemental rule to delay the effective date of the Risk-Based Capital Rule. The letter focused on the need for a delay beyond the proposed date of January 1, 2020, as well as utilizing this delayed timeframe to consult with state regulators about implementing the prompt corrective action provisions under this rule. We also took the opportunity to address the need for access to supplemental capital in advance of an effective date.
While in D.C., the team has a meeting scheduled with NCUA Chairman J. Mark McWatters to discuss these issues. We have a good track record with McWatters; we can always count on these meetings to be productive, with McWatters routinely following up with us afterward.
We also have a meeting planned with the CFPB to discuss their overall rulemaking agenda and key credit union issues, including HMDA and overdraft programs, and their attempt to overregulate them in light of the two Democratic Senators Sherrod Brown and Cory Booker's recent introduction of the Stop Overdraft Profiteering Act. MCUL would like to gauge what the CFPB thinks about this new bill, and whether they will consider regulating overdraft fees.
We also continue to join CUNA in advocating for credit unions on the ADA website accessibility issue both with the Justice Department and on the judicial side as Michigan credit unions are parties to these frivolous lawsuits.
In Michigan, the Sixth Circuit federal court recently denied the credit unions' motions to dismiss which means those cases continue on to the next step. Along with CUNA, MCUL is working with the credit unions that are considering an appeal. While the cases are still pending, the denial of the credit unions' motion to dismiss the case is a minor win for the other side which we believe has sparked another round of lawsuit threats to Michigan credit unions from the Pacific Trial Attorneys out of California.
We have learned recently that credit unions are again receiving letters relating to web-site accessibility threatening legal action. Should you receive a demand letter, we encourage you to send a copy of the letter to your bond carrier and legal counsel. Please also send a copy to Sarah Stevenson here at MCUL. We continue to monitor the legal activity and will be active in the appeal.
CU Awareness: CU Link and CUNA's "Open Your Eyes" Campaigns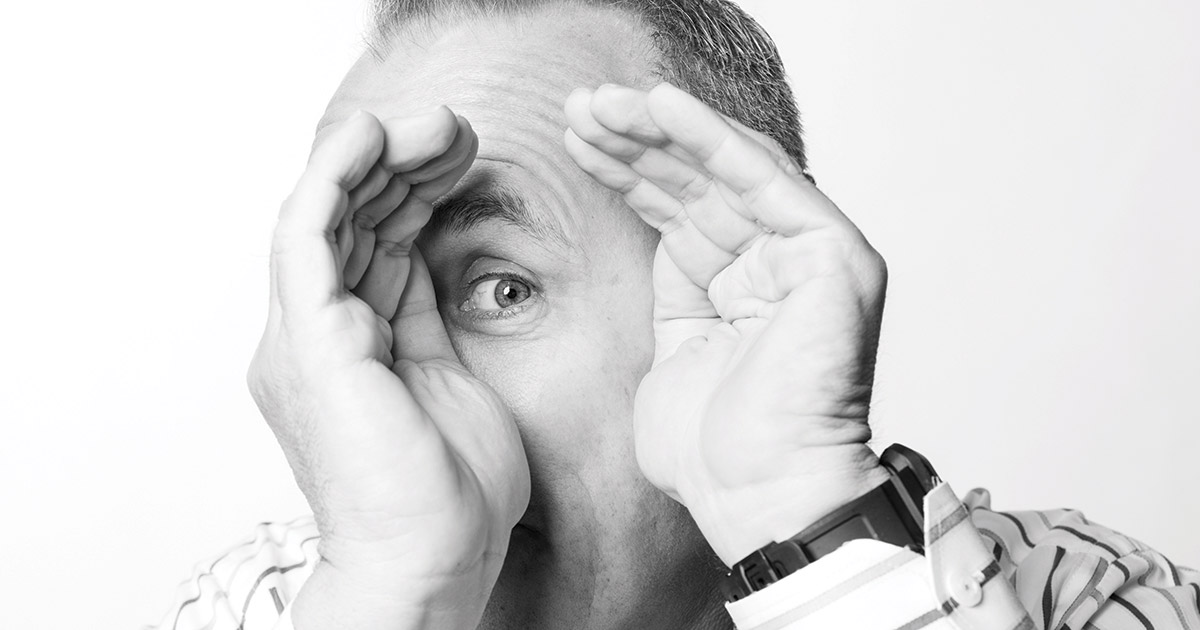 Switching gears to talk about awareness campaigns, as you have probably heard, CUNA recently announced "Open Your Eyes" national advertising campaign, which seeks to promote the credit union difference as a means of strengthening advocacy efforts and helping credit unions grow.
While this is a fundamental purpose of almost any association, launching a national awareness campaign will be challenging for many reasons. Individual credit union branding will always dominate credit union marketing budgets. There is a limit to how much credit unions of any size will commit to building awareness of the generic credit union brand versus their own. And, cooperative advertising campaigns have been done in various states over the years and many have been discontinued for a variety of reasons. Of course, here in Michigan, we have found a successful formula that is based on local credit union participation in every step of the process.
I believe that a significant majority of credit unions understand the importance of advocacy in Washington and in state capitols. And credit union leaders understand that telling their story and the industry's story are integral parts of the foundation for gaining lawmaker and regulator support on policy issues.
So, CUNA's "Open Your Eyes" campaign shouldn't be just about helping people to understand eligibility and value of membership. It is also about understanding what makes credit unions different and special and why that needs to be protected. It ties directly to successful advocacy efforts.
In my CEO Connect article and video this month, in addition to encouraging bankers to focus on their own service issues, I point out what I think the important elements are for a successful national awareness campaign. MCUL plans to support CUNA's efforts both by integrating our CU Link messaging with the "Open Your Eyes" campaign and by providing input and guidance to help with efforts throughout the country.
In the meantime, we appreciate our credit unions' strong support for CU Link Michigan and we look forward to enhancing the campaign with CUNA's help, to make the program even more valuable to our industry.
Michigan CU Difference: NYIB Recognition for National Excellence in Youth Financial Education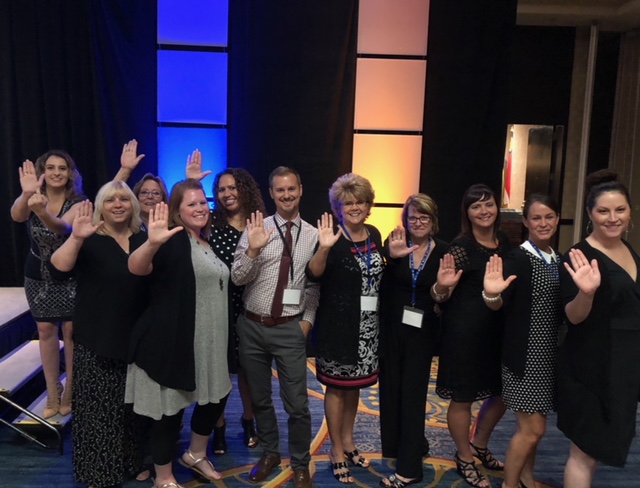 The National Youth Involvement Board recently reported the nationwide results of credit unions' impact in youth financial education over the last year. I'm very happy to say that Michigan was, once again, a top state in the number of youth education sessions, logging 3,707 presentations, which reached 90,036 students.
As a state, Michigan ranked first overall in the number of presentations given and second to Texas in the number of students reached. This is even more impressive when you consider that the state of Texas has more than double the amount of credit unions than we have in Michigan. This shows the tremendous commitment that our credit union community has for community reinvestment.
Remember that statistics like these are very useful when we talk to lawmakers and regulators, whether it's at events in D.C. like Hike the Hill, or at chapter events with local lawmakers. These numbers help us communicate the impact credit unions are making, and why we call it "the Credit Union Difference" — because we're making a real difference in our community.
MCUL Events: New Call Center Conference Coming this October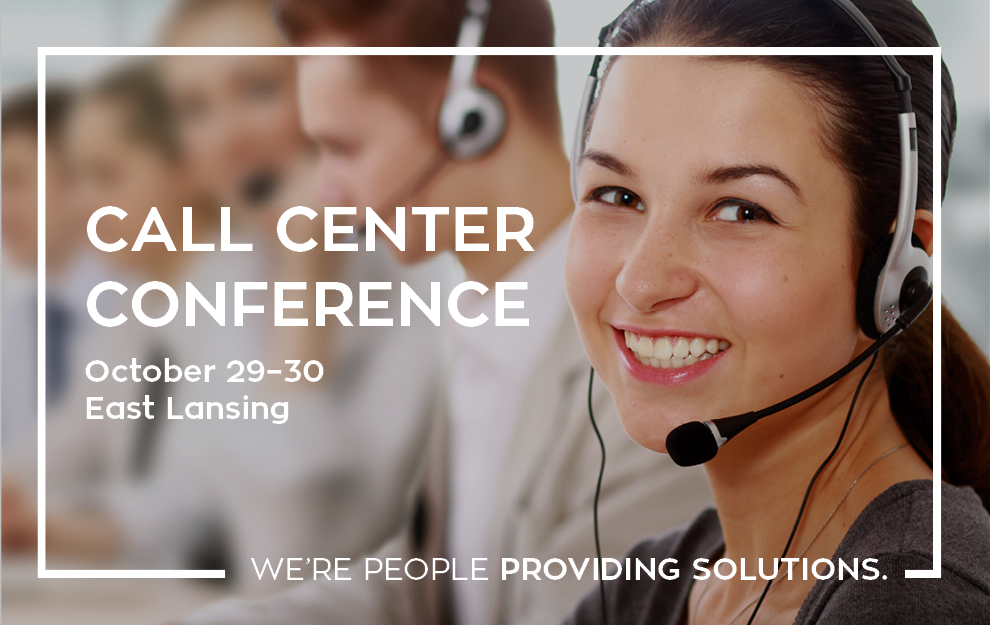 Looking at the Education & Events calendar, in October, MCUL is happy to announce the new Call Center Conference. For this event, our friends at MSUFCU and LAFCU have both enthusiastically opened their doors to our conference attendees, giving them a chance to tour both credit unions' call centers.
This event evolved from a member credit union writing to us in October of last year, asking if the League offers any call center-based conferences. It turns out, this was a widely shared interest from our members.
Your feedback is very important to how we shape our events, so please keep sharing your thoughts with us. Also, if your credit union would be interested in opening the doors to your call center for our attendees next year, it's not too early to let us know.
CU Solutions Group: New Products and Updates
Finally, turning attention to CU Solutions Group, I want to cover several topics in the areas of credit union technology, marketing and HR performance.
Beginning with technology, distributed denial of service — or DDoS — attacks continue to pose a security threat to credit unions nationwide. Just last month, CU Times reported that 57 percent of all DDoS attacks now target financial service providers. These are sophisticated cyber-attacks that disrupt a network's online services by overwhelming it with high-volume traffic. For credit unions, these are dangerous distractions that can hide fraud, aid in the installment of malware or open a breach to steal financial assets and member data.
Technology Solutions
CUSG Technology Solutions currently has more than 300 web design and hosting clients across the U.S. When we discuss web projects with credit unions, our clients often focus on the look, feel and function of their new site. But just as important —— is that CUSG maintains effective controls over the security, integrity and confidentiality of all its hosted sites.
So, if you're already a web client of CUSG, thank you for your business. If you're interested in a provider that understands the marketing, technology and security features necessary for great web and mobile solutions, please talk to our team about how we can serve you.
Additionally, Technology Solutions continues to work with partner Access Softek to boost sales and performance of its mobile banking apps, Mobile Finance Manager and Orpheus. Our latest discussions with Access Softek have been an attempt to create a stronger channel between Mobile Finance Manager and LifeSteps Wallet. And, as a result, future developments will include a single sign-on as well as new forms of authentication and data sharing, which will be an added value to members for both the mobile banking app and LifeSteps Wallet.
Marketing Solutions
Taking a look at Marketing Solutions, it's no secret that the past 10, or even 5, years has drastically changed marketing and advertising. And, I know that it's a major investment for credit unions to stay up to speed with the latest new technology capabilities — especially for small and mid-sized credit unions.
So, CUSG's commitment to the credit union community is to make new marketing tools accessible and affordable for all credit unions. It's what we've done with our LifeSteps Wallet product line, and it's what we continue to do with our newest FocusIQ marketing partner, Valassis.
As many of you know, Valassis is a nationwide leader in marketing communications — in fact, many of our CUSG clients currently use their direct mail and digital advertising services. Leveraging Valassis technology, our FocusIQ marketing team now provides credit unions with an integrated, turnkey offering for smart, cross-channel media campaigns.
Through this new service, based on the products or services chosen by your credit union, FocusIQ will be using big data to first target, then anticipate the interests and behaviors of current and potential credit union members. These data-driven insights are going to allow credit unions to engage individuals with customized, consistent experiences across multiple channels including direct mail, email, digital advertising, dynamic mobile and in-store advertising.
Speaking of reaching new audiences, next month, for the second year in a row, GSTV is partnering with CUSG and credit union leagues, including MCUL, to offer one week of free credit union advertising across the country. This week of free advertising will coincide with International Credit Union Day. If you're interested in combining this with your credit union's own custom advertising campaign through GSTV to get more bang for your buck, talk to your league rep; they'll be able to tell you more about how to maximize your credit union's value in conjunction with GSTV's.
Performance Solutions
Finally, CUSG Performance Solutions is putting the last touches on GovernEase, the new web-based solution for managing and modernizing governance. The feedback we've heard from events like our Leadership Development Conferences and Executive Summit is that credit unions are looking for solutions that can anticipate the challenges CEOs and their boards commonly face with regard to governance practices.
In my own experience as a CEO, I look to my individual board members to be strategic advisors. I know that their feedback on my plans and proposed direction are going to make MCUL and CUSG stronger. But, I also acknowledge that proper planning, trust and accountability — all the things that make for a healthy CEO and board relationship — are easier said than done.
In preparing the fourth quarter rollout of GovernEase, CUSG has talked with credit unions and industry experts to identify governance pain points and barriers. Based on these talks, we've developed a web-based platform that makes it easy to identify and select governance policies that suit the individual needs of your credit union. We currently have more than 40 comprehensive policies in a user-friendly and customizable format that address areas like CEO succession, the role and responsibility of the board, conflicts of interest, financial literacy and governance assessments
Developing a culture of openness and unity through an effective decision-making framework is vital for any organization's long-term success, and I think GovernEase will be a significant help for credit unions in need of such a framework. But, it's important to note that products like GovernEase will only become the valuable tools you need them to be if we're hearing your feedback. So, as we work to finalize GovernEase, we welcome any insights you have regarding it or potential policies you'd like to see included in its rollout.
That's it from this month's issue of Priority Report. As always, if you have questions about anything covered, please reach out and let us know. Thank you again for your time and consideration. We'll see you next month.