Hello, and welcome to the MCUL & Affiliates Priority Report for September.
I'd like to start off by commending the Michigan credit union community for coming together and offering relief to the victims of Hurricane Harvey and Hurricane Irma. I'm pleased to announce that the CUSG and MCUL boards of directors approved $20,000 donations for Hurricanes Harvey and Irma relief, so we've added our $40,000 to the thousands being raised and donated by credit unions across Michigan. I'm proud to be associated with such generous organizations and commend the boards for "walking the walk" when it comes to charitable giving.
We witnessed an outpouring of donations and goodwill, and while it's sad and unfortunate to witness so many people impacted by national disaster, it's encouraging to see Americans put their differences aside and come together. These are the moments that define us as a nation. So once again, thank you for your support and for making a positive impact in the name of credit unions and the country at large.
We're fresh on the heels of a very successful Executive Summit where assembled leaders focused on networking, increasing loan volumes and took in-depth look at why un-banked and under-banked consumers opt out of traditional financial institutions. Another major focus was on cyber security threats...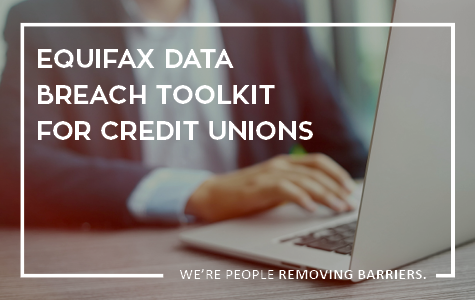 By now, I'm sure you're all up-to-date on the Equifax data breach. A reported 143 million records — nearly half of the American population — were likely compromised. While this is terrible news, what's worse is that this level of breach is no longer shocking. It's no longer a question of if, but when the next breach will occur.
Because of the magnitude and national reach of this particular breach, it's important to work in lockstep with CUNA on our response. Based on early indicators, here are a few things to watch:
There will be hearings: Chairman Hensarling has indicated that he'll hold hearings. We expect the Senate Banking Committee to hold hearings, and we shouldn't be surprised if the Judiciary Committee gets involved.

This may finally spur action on data breach legislation: While MCUL and CUNA continue to urge Congress to hold merchants to the same data security requirements as credit unions, Equifax was held to those requirements. It's speculation at this stage, but it's conceivable that Congress may consider even tougher requirements on all entities holding sensitive data.

Congress might look at third party supervisory authority: Again, we're forecasting at this stage, but it's certainly possible that Congress will examine the authority that financial regulators may or may not have to examine third party entities, like Equifax.
This, of course, is why it's so important to stay vigilant with our advocacy efforts, and it's the driving force behind events like Hike the Hill in Washington, D.C. and Capitol Day in Lansing. Make sure that your credit union is sending representatives to advocacy events like these and participating in political fundraising. With tax reform fast approaching on the national level, and a state-level data breach bill expected to drop in the coming weeks, a firm commitment to the CUNA/league system is crucial.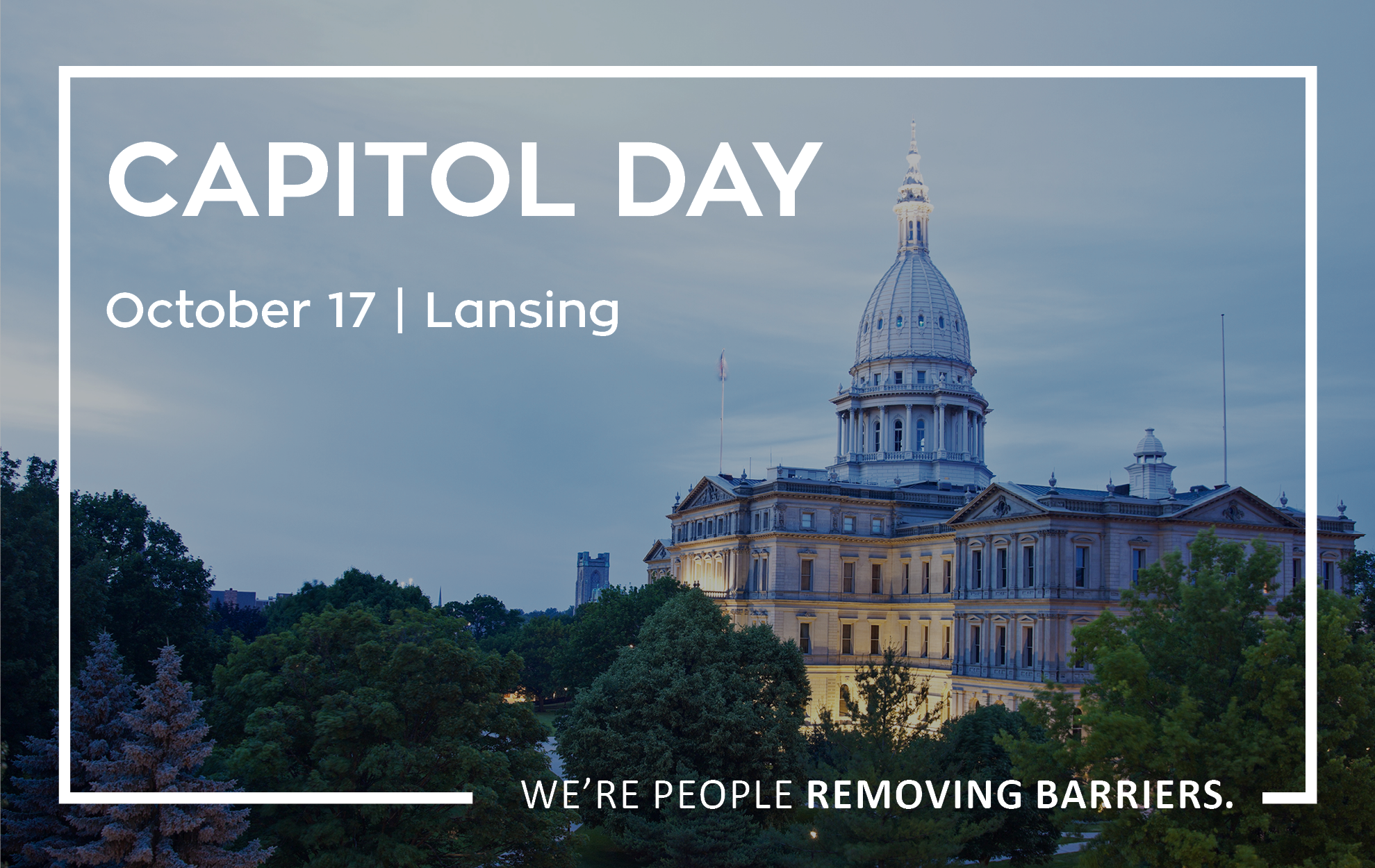 I also want to highlight both CUNA and MCUL efforts to encourage the NCUA to merge the NCUA Share Insurance Fund with the Corporate Temporary Stabilization Fund. As you know, the NCUA was seeking comment on this issue and the expertise that CUNA brought to the table through their top-notch economists Bill Hampel and Mike Shenk was invaluable. CUNA issued two white papers analyzing the issue and MCUL organized and submitted early this year a sign on letter urging Chairman McWatters to merge the funds, keep the share ratio at 1.30% and refund the difference to credit unions immediately. We reinforced this position in our formal comment letter and hope for quick action by NCUA to bring much needed financial relief to credit unions nationwide.
In contrast to our efforts, unfortunately, another federal credit union trade association took a different approach, essentially arguing against the combination of the funds and asking the NCUA to just issue refunds directly from the temporary stabilization fund. CUNA, NCUA and MCUL all agree that the Federal credit union act doesn't allow for this, and if the NCUA took their advice, credit unions would get no refunds until 2021 or 2022 at the earliest.
This is a key pocketbook issue that will result in credit unions getting back literally hundreds of millions of dollars years earlier that they would have otherwise. I believe this represents a strong validation for the value of the CUNA/League system, and I hope that you agree as we look forward to our affiliation discussions this fall.
On other regulatory fronts, we're building new functionality into ComplySight, the compliance management and tracking arm of League InfoSight. This new addition will create an avenue of tracking and managing complaints, and is based on updates to the FFIEC Consumer Compliance Rating system made just a few months ago. Per the Council, one of the assessment factors considered is: "the responsiveness and effectiveness of the consumer complaint resolutions process."
With that in mind, this important update will help credit unions centralize and streamline their complaint resolution process. This new enhancement is targeting a late September/early October rollout, and will be one of the first — if not the first — compliance management system to add this capability. Best of all, this will be rolled out to users at no additional cost. Visit LeagueInfoSight.com for more details.
New updates to the ComplySight system were built by the CUSG Technology Solutions team. They've also been hard at work putting the final touches on the new, wraparound container app, LifeSteps Wallet. LifeSteps Wallet is set to launch with our first batch of credit unions early in the fourth quarter. In the meantime, Technology Solutions is testing a new interactive feature that'll allow your credit union to build, price and customize your own LifeSteps mobile app. You can access the build and price application prior to its full release by scheduling a live demo with your MCUL league rep.
All the efforts behind LifeSteps Wallet are geared toward making sure that your credit union is top of wallet and top of mind at the exact moment members are making the decision to purchase — this has been a point of discussion over the past several months. CUSG's Marketing Solutions team is targeting a similar goal with a new series of marketing packs also set to release in the fourth quarter.
Credit unions can easily spend tens of thousands of dollars, even more, developing marketing campaigns. Paying to have a concept developed, executing on the creative — paying a team of writers, designers and account managers ... and then if the campaign falls flat, it was all for nothing. It's a common concern we hear from credit unions, and it's an especially large advertising barrier for small asset credit unions.
In response, Marketing Solutions is preparing to launch its Campaign-in-a-Box program. Developed by our FocusIQ marketing experts, each turnkey Marketing Pack Bundle contains unique creative solutions crafted to fit the needs of any size credit union. Each of these themed bundles — one targeting millennials, one promoting products and services, and one comparing and contrasting credit unions with banks — include customizable assets like digital video, digital banners, social media content, print materials and more.
The Marketing Solutions team is taking a similar approach to our Just Getting By documentary. While the full-length documentary is free to watch now at JustGettingBy.org, the team is also launching related turnkey marketing materials in the coming weeks. Again, the Just Getting By campaign is designed to raise awareness of the financial struggles facing everyday Americans, and to provide consumers with free financial education materials to help them get back on their feet. The campaign also aims to present credit unions as healthier alternatives to banks and predatory financial institutions – this is true for all consumers, financially stable or otherwise. The related campaign-in-a-box available to credit unions is set to include a full-length, digital copy of the film, a handful of five-minute video vignettes, more than 30 one-minute social media videos, digital banners, email templates, print materials and more.
These new resources from CUSG are built with an eye toward effectiveness and efficiency. I highly encourage credit unions to take closer look at each of these, especially as they move into budget planning for 2018. You can find more information about any of these new innovations by visiting CUSolutionsGroup.com.

One final note on marketing ... as many of you will have already seen, CU Link rolled out the final batch of 2018 creative assets in September. New CU Link creative won't hit the air until 2018, so this is the perfect time for credit unions to preview these new materials and start planning next year's marketing efforts.
As highlighted last month, 2018's CU Link Campaign has a fresh new look and messaging focused on strength in numbers. Numbers like zero-dollar ATM and checking, five percent average savings on credit cards, 1,600 Michigan ATMs and $375 million saved by Michigan credit union members in 2016.
New in 2018, full-share CU Link contributors will have access to free customization so that they can integrate with the statewide campaign — this is great way to stretch your marketing budget and still leverage high-quality advertising. So once again, make sure get online and preview these new assets now at MCUL.org/CULinkAdvertising.
That's all for this month's edition of Priority Report. Once again, make sure your credit union is planning to send representatives to Lansing for Capitol Day on October 17th. We have important issues at the state level including a data breach bill expected to drop in the coming weeks, and we're also ramping up opposition to new expansion efforts from payday lenders. Please join us to make a strong impression with Michigan's lawmakers.
Next month we'll have our long-form quarterly shareholder updates for both MCUL and CUSG. For more of an in-depth look at both organizations, make sure to subscribe to our YouTube channels — that's "MI Credit Unions" for MCUL and "CU Solutions Group" for CUSG.
Thanks again for watching, we'll see you next month.