Hello, and welcome to the third quarter MCUL Priority Report for 2017. Each quarter we provide MCUL members with an expanded update of our progress and accomplishments for the year.
Our goal is to cover current issues and activities and future priorities for our association and CUNA, before going over a brief update regarding CUSG, including a short summary of financial highlights.
Before giving an update on the association side, I would like to take a moment to highlight a few important issues.
Last month, the CFPB gave out its largest fine to date of $138 million on Wells Fargo for illegally opening more than 2 million credit card and deposit accounts for customers in an effort to meet aggressive sales goals. As a credit union industry, we can take comfort that the credit union model does not lend itself to such anti-consumer activities and as such, we continue to make our highest priority, finding relief from the oversight of the CFPB. Simply put, credit unions don't need a super-regulator to layer on unnecessary regulations.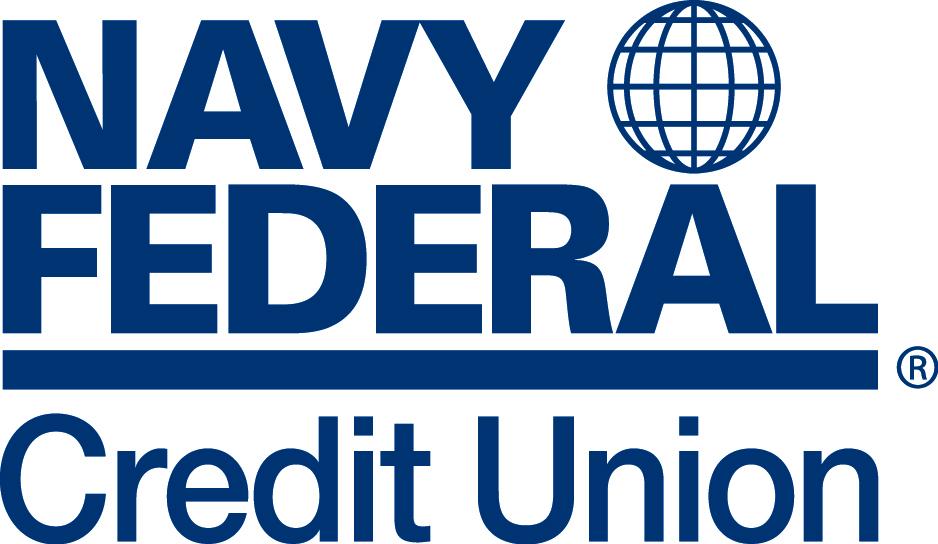 In related news, CFPB also levied a hefty $28.5 million fine on Navy Federal Credit Union over its alleged illegal debt collection practices. While in both cases, abuses may have occurred, the difference is stark between the set up of 2 million fraudulent accounts by Wells, set up without customer permission vs. Navy FCU's efforts to collect on delinquent loans that may have failed to comply with the letter of the law. In any case, these investigative and punitive actions taken by CFPB are a reminder that the bureau has unbounded authority.
On a positive note, during the same week, a federal appeals court dealt a blow to the CFPB by ruling that its structure is unconstitutional as it is led by a single director, not in line with other independent agencies, which are typically run by a group of commissioners. Imagine an NCUA ruled by a single director vs. a board of three without diverse partisan views on proposed regulations.
These events reinforce the need for the CUNA/League System to seek a complete exemption from the CFPB's oversight over credit unions in the next Congress. The MCUL plans to continue to push for this as our industry's highest legislative priority.
Shifting to highlights from our most recent NCUA call report data, Michigan credit unions are closing in on the 5 million membership mark, or nearly half of the state's population. This growth is due to credit unions' continued focus on providing members with low cost, high quality products, consumer education and a trustworthy financial partner. This is what differentiates our industry from big banks and consumers are discovering credit unions in record numbers with over 40,000 joining Michigan's credit unions in the second quarter alone.
As we complete our third quarter, the MCUL's YTD increase in Member Net Assets of $2.9 million grows your net assets in MCUL to $73 million, giving us an even stronger base for keeping dues low and driving our funding from investment returns rather than your dues assessments. In fact, only 8 percent of the MCUL's operating expenses are paid for with member dues.
As for other key performance metrics, we have 100 percent affiliation, 100 percent voluntary support for the CU Link cooperative advertising campaign, 37 percent full share participation in CU Link, up from 29% last year, 96% member satisfaction, 85% employee satisfaction and a manageable 12 percent staff turnover rate for MCUL & Affiliates. Our state and federal PAC fundraising is on track and all major education events have garnered participation at, or above our target levels for the year.
So, thank you for your support for the MCUL and CUNA and for CUSG that helps drive all of this success.
Now, I'd like to provide additional details on our priorities and results through the third quarter of this year. With the election upon us, legislative education and advocacy have been more important than ever.
At the end of September, our staff at MCUL and more than 50 credit union representatives paid a visit to our Congressional leaders in Washington D.C. Our goal was to make sure state and federal legislators and regulators understand the importance of credit unions. With a record number of participants, we visited with 14 congressmen and congresswomen, as well as Senators Gary Peters and Debbie Stabenow.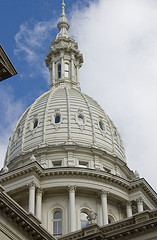 As important as being heard by current legislators is, it is just as important to build a working relationship with new members of the congressional and state-level delegations. With 14 U.S. House and 110 State House seats up for election, participation in MCUL events throughout the state play a critical role in our grassroots engagement. Meet and greets, chapter legislative breakfasts and other MCUL coordinated events allow credit union employees and volunteers to educate candidates and elected officials on important industry issues.
Lawmakers tell us again and again how important it is to hear personal stories from credit union advocates, especially during an election year. Your help in telling the credit union story to our legislators has made all the difference.
Besides talking with legislators, there are additional ways to help our collective industry, such as supporting MCUL's advocacy efforts by promoting our PAC programs, including our Lapel Pin program. The Lapel Pin Program is our largest state PAC fundraiser and critical to the advancement of legislation, like the Michigan Credit Union Act update. With this being an election year, State PAC funds are especially critical in supporting credit union friendly legislators.
Looking into 2018, MCUL and CUNA are discussing the modernization of the Federal Credit Union Act, and we continue working together to ensure our new president and legislature understands the importance of providing regulatory relief for credit unions.
As we enter the last weeks of the legislative schedule, we will remain vigilant to protect credit union members across the state from the predatory payday lenders. As Dave mentioned earlier, this issue will continue to be at the top of our advocacy initiatives. We expect to make a push between now and the end of the year to get help get legislation passed.

Mirroring our efforts with legislators, we're reaching consumers and current members on a new level with our 2016 cooperative advertising campaign. This year's CU Link "Steps" campaign has covered media outlets across the state sharing the importance of credit unions during those important life moments we all experience. Plans are currently underway to refresh the campaign into next year. Additionally, we are exploring new creative for a 2018 campaign launch that we will showcase at the 2017 AC&E in Grand Rapids.
Next year, we know it is going to take outstanding leadership for credit unions to serve, grow and remain strong well into the future. As well as an increase in attendance at this year's Executive Summit and Spring and Fall Leadership Development Conferences, we took leadership training a step further in 2016 with the introduction of Intentional CU Leadership -- an immediate success for developing the vision and effectiveness for the industry leaders of tomorrow.
As we head into 2017, MCUL's Education and Events team will continue to push the envelope to deliver unique experiences and resources to give our Michigan credit union professionals the insights and tools for success. From the Compliance Conference kicking-off the year in February, followed by the Lending and Marketing Conference in March, next year's slate is going to be packed with vital credit union events. We have also started preparing for the 2017 AC&E in Grand Rapids.
As we celebrate each of our successes over the past year, we know that much more work lies ahead of us. Together, I'm confident we can accomplish each challenge.
Before moving to the CUSG side, I want to take a quick look at some industry trends from the second quarter data recently released by the NCUA and CUNA.
Michigan credit unions showcased their commitment to supporting members through double-digit 12-month loan gains in several categories as follows:
Total Loans: 11.1 percent
Credit Cards: 5.7 percent
Member Business Loans: 16.9 percent
Other Unsecured Loans: 8.8 percent
New Car: 14.0 percent
Used Car: 14.8 percent
First Mortgage: 7.7 percent
I continue to encourage our credit union leaders and our regulators to push our industry toward increased appropriate lending risk in order to serve the needs of your members and communities. Our industry's delinquency and charge off rates are at record low levels and liquidity continues to be very high. You can visit the industry resources section of mcul.org to get the latest state and national quarterly performance information from CUNA.
As I mentioned earlier, Michigan credit union memberships are continuing to grow. In fact, they reached 4.9 million at the end of last quarter. The 3.1 percent increase over the 12-month period is the largest membership percentage gain we have seen in several years.
As credit union memberships expand, so does our ability to help improve lives. We're proud to be a part of that mission.
Now, let's turn to CU Solutions Group for an update on CUSG and how it is helping to support the MCUL's mission.

First, I want to share some news regarding our partnership with Sprint. Kicking off in 2017, the new Sprint Credit Union Member Discount will be transitioning to a $100 cash back offer on each new line activation, and $50 cash back on all renewal and transfer lines. For each year after the first, members enrolled in the program receive $50 loyalty cash back for each activated line.
With this new Sprint offer, cash back incentives will be deposited directly into the member's credit union account, and the value of credit union memberships will be reinforced. Our renewed contract between Sprint and Love My Credit Union Rewards presents a tremendous value for everyone involved. We're ecstatic to keep a good thing going and to make it even better!
Taking a look at Marketing Solutions, we've recently seen a successful launch of the second annual Love My Credit Union Campaign. Consumer viewing and voting opened on October 1st, and we're already seeing amazing results. The campaign is an excellent way for credit unions across the country to promote the "people helping people" mission in one strong and unified voice. Credit unions are showing members the impact they're making in their communities and members are responding with overwhelming support.
If your credit union has already uploaded a video, make sure to encourage your members to vote early and vote often. For each vote cast, they're entered to win a $500 Visa gift card and a $500 donation to the charity of their choosing. If your credit union has yet to submit a video, there's still time to get involved.
Monthly prizes are available based on asset-size category, state-level prizes are available, prizes are available for credit unions and credit union support organizations…there are plenty of chances for your credit union to make its mark, so if you haven't already, get involved today. Visit LoveMyCUCampaign.org for helpful tips on member engagement, marketing materials or advice on easy-to-make video submissions.
Another area of focus this past quarter has been on our relationship with Intuit. The Love My Credit Union Rewards team achieved record growth with the TurboTax program this past year, and we're determined to post a repeat performance for the upcoming year. In tax-year 2015, member sales increased 12 percent to more than a quarter-million units. This surpassed Intuit's own growth-rate, and needless to say, they were very pleased with our results.
Beyond returning products, CUSG has several new product announcements, including a new social media offering that's been driven by FocusIQ. Social Accelerate is a social media service that's scalable to the budget and needs of credit unions both large and small.
We're also just a few short weeks away from the launch of our new millennial marketing project, LifeSteps. With the help of FocusIQ, our Marketing Solutions team has spent the last several months conducting research and we've uncovered some startling results to help you reach that sought after demographic. We look forward to sharing that information with you to help advance your membership.

Moving on to Technology Solutions, our development team has been hard at work creating new implementations of DestinationCompliance. Designed to be an all-in-one solution portal for regulatory advocacy, tools and resources, we launched mi.DestinationCompliance.com in June of 2016. This is is a collaborative effort with CUNA, League InfoSight and MCUL to provide you with a total compliance solution, powered by CU Solutions Group.
The immediate response from Michigan credit unions has been overwhelmingly positive. Since then, we have developed and launched a custom DestinationCompliance portal for the League of Southeastern Credit Unions, and are working on custom implementations for the Credit Union Association of the Dakotas and the New York Credit Union Association.
Lastly, I want to quickly cover Performance Solutions. Once again, I'm pleased to announce that year-over-year, same-quarter sales continue to grow. Third quarter sales are up 76 percent compared to the same period last year. Because of even stronger first and second quarter sales results, we're on track for 100 percent sales growth on the year, exceeding our own internal team goal of 50 percent sales growth, and a budget of just 10 percent sales growth.
This development is on pace to take new sales from roughly $600,000 in 2015, to $1.2 million in 2016. This will elevate the Performance Solutions division to both record revenue and profitability for the year.
I'm pleased to report a solid third quarter from Performance Solutions, and I'm confident that we'll have a strong finish to the year.
We've covered a lot of ground in this report and I hope you've found this quarterly update valuable. It is part of our effort to be transparent to our stakeholders regarding our priorities and our future focus.
We have a very dedicated team of staff and board directors working on your behalf, and we remain positive as we look to the future, working with CUNA to remove barriers, promote the credit union difference, provide solutions for service excellence and provide you with a total compliance solution through Destination Compliance.
Thank you for watching.