Welcome to the MCUL's November Priority Report. I want take this opportunity to discuss a few important issues and some ways that the Michigan Credit Union League & Affiliates are working to help credit unions serve, grow and remain strong.
In this edition, I want to begin by recapping the recent election results and how we think that a Donald Trump administration and our new Congress will affect the financial and legislative landscape for credit unions.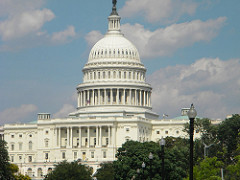 First, we have some reason for optimism regarding relief from Consumer Finance Protection Bureau regulations with a President Trump and Republican controlled House and Senate. As you know, the creation of the CFPB and its charge were largely driven by partisan politics when Democrats controlled the white house and Congress. The concept of consumer protection behind CFPB was sound, but like with many acts of Congress, the structure and expansive mission of CFPB became the problem. And especially relative to credit unions, as players who didn't contribute to the financial crisis or to mortgage lending abuses that fueled the great recession, we don't feel that we need oversight by the CFPB.
Relatedly, with MCUL's input and encouragement, CUNA has recently sent a letter to CFPB asking for an immediate moratorium on all rulemaking affecting credit unions. We'll continue to work on parallel paths to limit current and future regulations from CFPB.
We are also continuing to work with CUNA on updating the Federal Credit Union Act in a variety of ways. States like Michigan have made improvements in Field of Membership, streamlined regulations and expanded powers for state chartered credit unions and similar updates to the Federal Credit Union Act are long past due.
MCUL will continue to work wth CUNA on an aggressive agenda, but we know that we need your help to make these plans a reality. So, please plan on attending the February CUNA GAC and help us reinforce the need for change with this new Congress. By then we're hoping that an aggressive financial services reform agenda may be falling into place.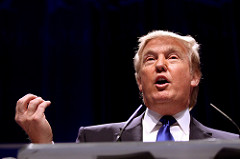 So, whether your personal politics were in alignment with Donald Trump's candidacy or not, as a credit union sector of the broader financial services industry, the good news is that we see some real opportunity now with this new administration and with a new Congress.
As for other races, nationally and in Michigan, CUNA and MCUL did exceptionally well in this election with endorsed and supported candidates. This gives us a great foundation to build upon as we advance our legislative agendas in Washington and Lansing in the years to come.
In Michigan's congressional contests we made endorsements in 13 of the 14 congressional races. In these races we had 100% success rate. I am particularly excited to report that our 2014 federal lawmaker of the year, Congressman Tim Walberg, won reelection in a hotly contested race, with our help.
We are also welcoming two new members to the Michigan congressional delegation due to the retirements of Congressman Dan Benishek and Congresswoman Candice Miller. Paul Mitchell in the 10th district and Lieutenant General Jack Bergman from the 1st district, who won these seats.
I am also pleased to share that both of Michigan's congressmen currently serving on the House Financial Services Committee, Dan Kildee and Bill Huizenga, won reelection. In all, Michigan's congressional delegation will continue to be controlled by republicans who maintained their 9-5 delegation majority.
Nationally, CUNA had significant success as well. Together the CUNA/League system and CULAC contributed to 364 candidates, 96% of which were elected.
At the state level our focus was on the 110 state house seats that were up for election. With the Republicans maintaining majority and current Speaker of the House Kevin Cotter term limited out of office, it is expected that Representative Tom Leonard will be elected as the next House Speaker. Representative Leonard has been a strong supporter of credit unions and we look forward to working with him in the 2017-2018 session. On the democratic side, Minority Leader Tim Greimel announced he was not seeking this position in the next session. We will be monitoring this development and how it affects the democratic leadership.
With the republicans retaining their large majority in the state house it is unlikely that we will see a long lame duck session. However we know that the payday lenders are continuing to seek expansions in the state and our government affairs staff will remain vigilant in protecting credit union members from any expansion in predatory lending authority.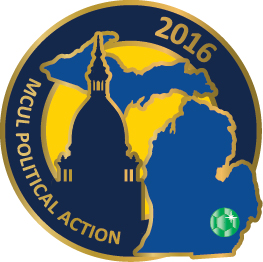 Finally, I want to commend our MCUL Board of Directors, the Trustees of our state and federal PACs and our government affairs team for promoting the credit union difference throughout this lengthy campaign season. As our country comes together in the upcoming months, we look forward to promoting an advocacy agenda that will help us all serve our members better with expanded powers and more appropriate, less burdensome regulations.
If you have any questions or want to discuss the election results, feel free to reach out to myself or any member of the government affairs staff.
Shifting to another issue, as you know, the CFPB has levied a hefty $28.5 million fine on Navy Federal Credit Union over its alleged illegal debt collection practices. The credit union entered into a consent order with the CFPB on October 11th for what the CFPB deemed to be violations under the Consumer Financial Protection Act of 2010, specifically with respect to Unfair, Deceptive, Abusive, Acts and Practices.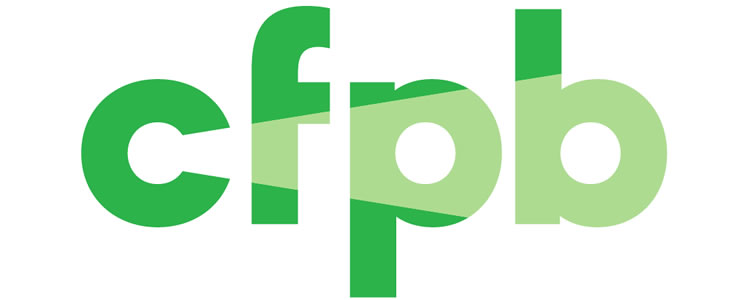 The CFPB was given authority to announce specific new rules identifying such practices, however it hasn't issued debt collection rules outlining what it views to be unfair, deceptive or abusive. We know that attempting to regulate through enforcement is inefficient and fundamentally unfair to credit unions. This is especially true in this case, where the CFPB's action conflicts with guidance from other Federal agencies and state law. We'll continue to monitor this issue and dissuade the CFPB from overreacting in the form of unnecessary new regulations in the area of debt collection practices.
The CFPB's treatment of Navy FCU is the latest example of why MCUL and CUNA will continue to work with our new administration to provide credit unions an exemption from CFPB's oversight altogether.
On the education front, the League is proud to announce that for the third year running, CUNA reports Michigan credit unions had a higher attendance than any other state for their Mortgage Loan Originator training. Offered this past October, 75 attendees participated in the certification course, which highlights the importance of training to our credit union community.
As we look ahead into 2017, we remind everyone that input about training topics is always welcome. Feel free to share your thoughts and suggestions at educate@mcul.org.
The Michigan Credit Union Foundation also had a successful year, expanding its support to help credit unions with social mission activities that are at the core of the credit union difference. More than 60 credit unions and chapters benefitted from financial education initiatives and grants, in 2016.
The Foundation has also supported the enhanced financial counseling training program, and congratulations go out to the 59 new credit union financial counselors from the 17 Michigan credit unions who just received their certification from CUNA. This training helps increase the capacity and impact of credit unions in helping consumers and communities thrive.
MCUF is able to provide this support because of the cooperative donations from credit unions and chapters. Looking forward to 2017, please plan now to budget an annual donation to keep the momentum going.
Switching gears to CU Solutions Group—First, our Technology Solutions division just completed a migration that impacts all of our nearly 400 web content management system clients. By porting our system to an active/active hosting environment, users benefit by increased processing power, system availability and digital protection. We realize how important speed and security are to credit unions and their members, and we'll remain committed to providing the best in secure hosting services..
CUSG's Marketing Solutions division has just wrapped up the first month of the second annual Love My Credit Union Campaign. To date, we've received nearly 200,000 votes cast for close to 100 credit union videos! This is very promising and far surpasses the voting numbers from last year's campaign at this time. This increase in participation from credit unions and voters means that both our message and donations will reach more credit union members, more communities and more charities than before.
Just a reminder—If your credit union has already uploaded a video, make sure to encourage your members and employees to vote through social media viral marketing and other methods. If you haven't, there's still time to get involved. Submissions can be uploaded until December 15th, voting ends December 16th, and a grand prize winner will be announced December 19th.



Finally, a quick update on our Performance Solutions division. Our highly anticipated Performance Pro 4.0 release is moving along well and is still scheduled to release in 2018. In the meantime, we have a large-scale update to the current system that will be available in just a matter of weeks. This new release will include a completely new reporting platform, state-of-the-art data visualization and dashboard capability and a host of new resources that will make the application more intuitive and easy-to-use.

Meanwhile, development on CU PlanningPro continues to move along, and the Michigan credit union community will be the first to test drive our new strategic planning application in November. Feedback gathered during this time period will determine the timing of the official launch nationally, which is currently targeted for the third quarter of 2017. Stay tuned for the product this month and we look forward to hearing your thoughts.
So, to wrap up, please know that the MCUL and CUNA's highest priority is effective legislative and regulatory advocacy. With the changes brought by this year's historic election, there will be both opportunities and challenges ahead. And our industry must stay united on our agenda and our grassroots lobbying tactics. We have perhaps an unprecedented opportunity with the new administration and Congress to effect meaningful regulatory reforms for credit unions. This is what we mean by removing barriers
We also are committed to helping to promote the credit union difference. We are working on enhancements to our CU Link cooperative advertising campaign for 2017. There will be more reasons that ever to be a full share contributor to the campaign. So, please budget for your support now.
In the area of solutions, our education offerings and the CUSG solutions that we offer, will drive great value for all credit unions. Consider one or more of our core solutions that include website design and hosting, mobile banking solutions, website enhancements, performance pro, compease, GSTV, Save to Win, digital advertising support, CUBEtv video production and a range of consulting services that support these solutions.
Finally, we are also committee to helping you with all of your regulatory compliance needs with Destination Compliance. So, the advocacy, information and implementation tools in Destination Compliance include InfoSight, PolicyPro, and Complysight. Use these tools and help us make them better with your feedback.
For more information on CUSG products and services, visit cusolutionsgroup.com.
As always, thanks for your support and direction. We are proud to serve you in our quest to help credit unions serve, grow and remain strong,, so we can have an impact on making people's lives better.
Thanks for watching!