Hello, and welcome to the May MCUL edition of the Priority Report.
Today I want to cover topics related specifically to the league. In other reports this month we'll touch on trends in the industry and the latest from CUSG, but first let's focus on the MCUL.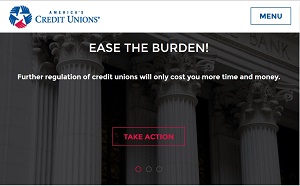 Let's take a look nationally. You may recall that CUNA recently issued a study that put an exact dollar amount to the compliance burden credit unions face. The report found that our industry has lost a total of $7.2 billion as a result of overbearing regulation since 2010 alone. And Michigan's share of that comes to $302.8 million, or $64 per individual credit union member.
Since the release of that study, CUNA's Member Activation Program, or MAP, has launched a new website to help mobilize credit union members for advocacy around the regulatory burden. EaseTheBurden.com includes consumer-facing information about the impact the high cost of compliance has had on credit unions. And the site shows how regulation impacts credit unions negatively not just in dollars and cents, but also how it restricts access to technology that members want, and results in higher rates and fees, and fewer products and services.
EaseTheBurden.com also gives users a forum to tell their own stories about how the regulatory burden has impacted their credit union. There's also a "Take Action" button that connects to CUNA's Grassroots Action Center, where members can sign on to a letter to Congress urging them to offer regulatory relief for credit unions.
Speaking of CUNA, we're also only a month away from CUNA's America's Credit Union Conference in Seattle. This is one of the credit union movement's biggest annual conferences, and I encourage you to make the trip to Seattle if you can. Not only does a strong showing from Michigan credit unions reinforce the strength of our partnership with our national trade association, but ACUC always provides great insights and takeaways for attendees.
I also want to briefly congratulate Rick Mestger on being appointed as NCUA
chairman. As you know, April 30 was Chairman Debbie Matz's last day with the agency, and Vice Chairman Metsger was appointed to the chairmanship just a few days after that by President Obama. As a board member, Mr. Metsger has shown a willingness to listen to leaders from our industry on a variety of important policy issues. We all know that credit unions today face more regulation than ever before. It's my hope that we can work together with the new chairman to find the right balance for tough but streamlined regulation and supervision for our movement.
Shifting to Government Affairs, our team is in the home stretch on our Michigan Credit Union Act update, and we're awaiting scheduling for a full vote on the Senate floor. It's been a long road, but we anticipate having the full package approved and signed into law by the time the legislature leaves for the summer recess.
Turning now to politics, last month was the filing deadline for anyone wishing to run for office in Michigan or Washington D.C., and more than 450 candidates have declared that they'll be seeking elected office. With 38 candidates declared for U.S. House seats representing Michigan and 418 declared for state House, the importance of grassroots advocacy will remain of critical importance to all Michigan credit unions. I encourage you to work with our team to find ways to get to know candidates, such as by offering credit union tours for those running for open seats. Events like these help future legislators to better understand the unique and important role our institutions play in the communities we serve.
One other way you can help with the league's advocacy efforts is by taking part in the Dream Drawing at our AC&E this summer in Detroit. This raffle will help fund our Federal PAC efforts so that we can support candidates who will stand up for credit unions in Washington.
Turning to Compliance now, FinCEN recently released its final rule on customer due diligence, which MCUL issued comment on some time ago. Our league was generally supportive of FinCEN's efforts to identify terrorist financing and money-laundering operations, though we urged the agency to coordinate with NCUA and other state and federal institutions in order to limit the regulatory burden placed on credit unions. There are a few changes to this final rule from its proposed form, however, so if you have questions or need clarification on anything, I want to encourage you to utilize MCUL's Compliance Helpline. It's one more way we're delivering comprehensive compliance solutions for our member credit unions.
Credit unions should also continue to prepare for changes to the Military Lending Act that go into effect later this year. Credit unions will have to change some of their loan disclosures for military members, and CUNA and MCUL have been advocating for clarity from the Department of Defense on this issue. It's an important topic, so I want to urge you to follow it carefully as we get closer to the implementation date.
Next I want to update you on our Internal Controls/Fraud Taskforce, which wrapped up its formal meetings last month. We had a series of substantive discussions with a variety of stakeholders from throughout Michigan's credit union community, as well as legal and accounting experts, and our team is now working to put the taskforce's findings into a white paper. This document will outline a series of specific best practices and fraud-prevention strategies, and we are on track to present the document next month at our AC&E in Detroit.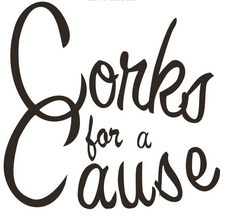 Speaking of AC&E, one of the new events at this year's convention is a new feature known as "Corks for a Cause." I hope that you will join me on Wednesday night, June 8, at this event, which free to attend. Those wanting to support the Foundation can make a $25 donation and will receive a numbered cork that pairs with a bottle of wine valued anywhere from $25 to $200. Best of all, all of your donations benefit the important work of the Michigan Credit Union Foundation. So join us for a great night of fine wine and credit union philanthropy.
I also want to remind you that this year's deadline to apply for grants from the Michigan Credit Union Foundation is quickly approaching. Our Foundation is awarding $90,000 in grants to credit unions this year, but June 30 is your last day to apply. These grants can be used for a variety of projects, and we've them put to use in some truly innovative ways in the past. One example of that includes a documentary by a Macomb County credit union highlighting the issues facing homeless veterans in the Detroit region. Another credit union used a Foundation grant to help children better understand financial literacy curriculum by incorporating theater and acting skills. So I encourage you to use your imagination about how you can put this money to work—just don't miss the deadline!
Our AC&E is right around the corner, but our Education team has a number of high-profile events lined up for the second half of the year. In July we'll host two sessions—one in Ann Arbor and one in Lansing—about how to better attract, serve and maintain Millennial members. And be sure to save two dates on your calendar now: our annual Executive Summit is coming up September 14-16, and shortly after that we'll head to Washington for our annual Hike the Hill event. I hope you'll join us for those.

I also want to take a moment to mention a milestone we're particularly proud of: our CU Link cooperative advertising campaign now has a 100% participation rate, meaning every credit union in Michigan is taking part. Furthermore, we've already seen 89 credit unions jump up to full-share participation for this year's campaign. We often talk about the importance of speaking with one voice when it comes to advocacy, but the success of our cooperative advertising campaign is proof that Michigan's credit unions also see a benefit of speaking with one voice when it comes to our marketing efforts. So thank you for your participation in the campaign.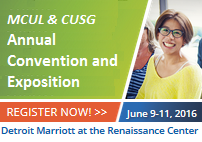 Finally, I've mentioned our AC&E several times throughout this Priority Report, but this is the last chance I'll have to speak to you before that. So I want to encourage you one more time to join us June 9-11 at the Marriott at the Renaissance Center in Detroit for three days of insight, networking, information and entertainment. MCUL has put together an incredible slate of programming for this year's event, and we've got a terrific line-up of speakers who will be joining us. Whether you're looking for new strategies for recruiting and retaining Millennial members, looking for lending tips or just wanting to reconnect with your colleagues, AC&E is the place to be this June.
Thanks again for watching.
Hello, and welcome to the trends portion of the Priority Report for May 2016.
Today I want to briefly touch on a few trends we're seeing not just in credit union land, but in the larger financial services industry as a whole.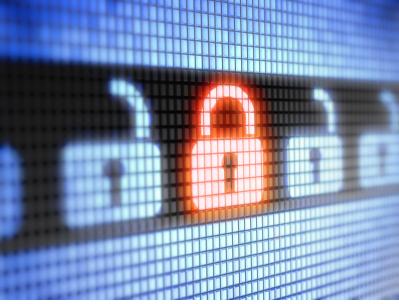 We talk a lot today about cybersecurity, and it can't be overstated how important it is to make sure that consumers are educated about the threats our institutions are up against. Even credit unions who have elaborate and effective safeguards should not discount the advantages of consumer awareness. After all, these systems are being constantly tested with new and innovative attacks, and all it takes is one breach to endanger a credit union's reputation.
We have to make consumers and credit union members aware of cybersecurity issues, of course, but the real responsibility lies with the staff of each institution. In order to help financial institutions protect against these threats, DIFS will be offering an Executive Leadership of Cybersecurity event next month at the Kellogg Center in East Lansing. The event is scheduled for Thursday, June 2, and begins at 8:30 a.m. These sessions are designed for CEOs, executive management teams and board members that want to address cybersecurity issues within the financial services industry. Registration is just $150 for the full-day event, and the program provides a non-technical overview of current cyber threats as well as those that may be coming down the pike.
This is an important topic for our industry, so I encourage you to consider attending.
Another trend we're focused on right now is the importance of bringing more Millennials to credit unions. They may not look like it, but surveys have found that this generation is actually more financially aware than previous generations. They are certainly more financially stressed. This doesn't mean that Millennials are any more financially literate than older generations, but they do have more resources available to them to achieve that literacy. One fact that credit unions have to face is that their members are growing increasingly engaged and interested in their own finances, which presents great opportunities for the industry—if they know how to communicate to millennials.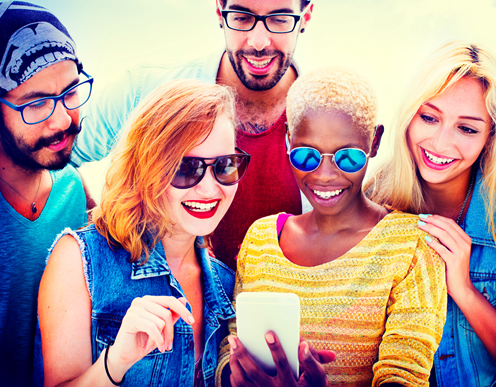 According to a survey by the Harris Poll released in 2015, a documented 84 percent of Millennials say they are seeking financial advice. Top concerns remain not having enough money in emergency funds and paying monthly bills. So unsurprisingly, a large amount of Millennials consider saving and investing, as well as making a financial plan, a high priority. Yet many Millennials have not established any strong relationships with a financial institution and are currently looking to place their faith in organizations they can trust. Credit unions would do well to consider that Millennials, by and large, are very socially conscious, and many consider it their own personal responsibility to better their communities. This places credit unions in an ideal position to attract the largest generation since the baby boomers, especially if they tout the positive contributions by their organizations.
But you can't communicate to Millennials if you're not communicating on the platforms they're using. It has often been stated that we are in the middle of a dramatic communication change, one led by social media and digital content. In 2016, experts say that 9 out of 10 financial institutions have an active social media presence, specifically Facebook. But that does not always mean an effective presence. Often these social media accounts simply do not have the level of engagement that they should. Instead, marketers say that personalized content could mean the difference between connecting with members or losing their interest.
Obviously these are big issues with a lot to unpack, but hopefully I've given you something to think about in the brief time that we have.
Thanks again for watching.