Hello, and welcome to the March 2017 Priority Report.
Before I begin this month's report, I want to pay a special tribute to someone that I consider a dear friend and respected colleague. And I know that many of you do as well.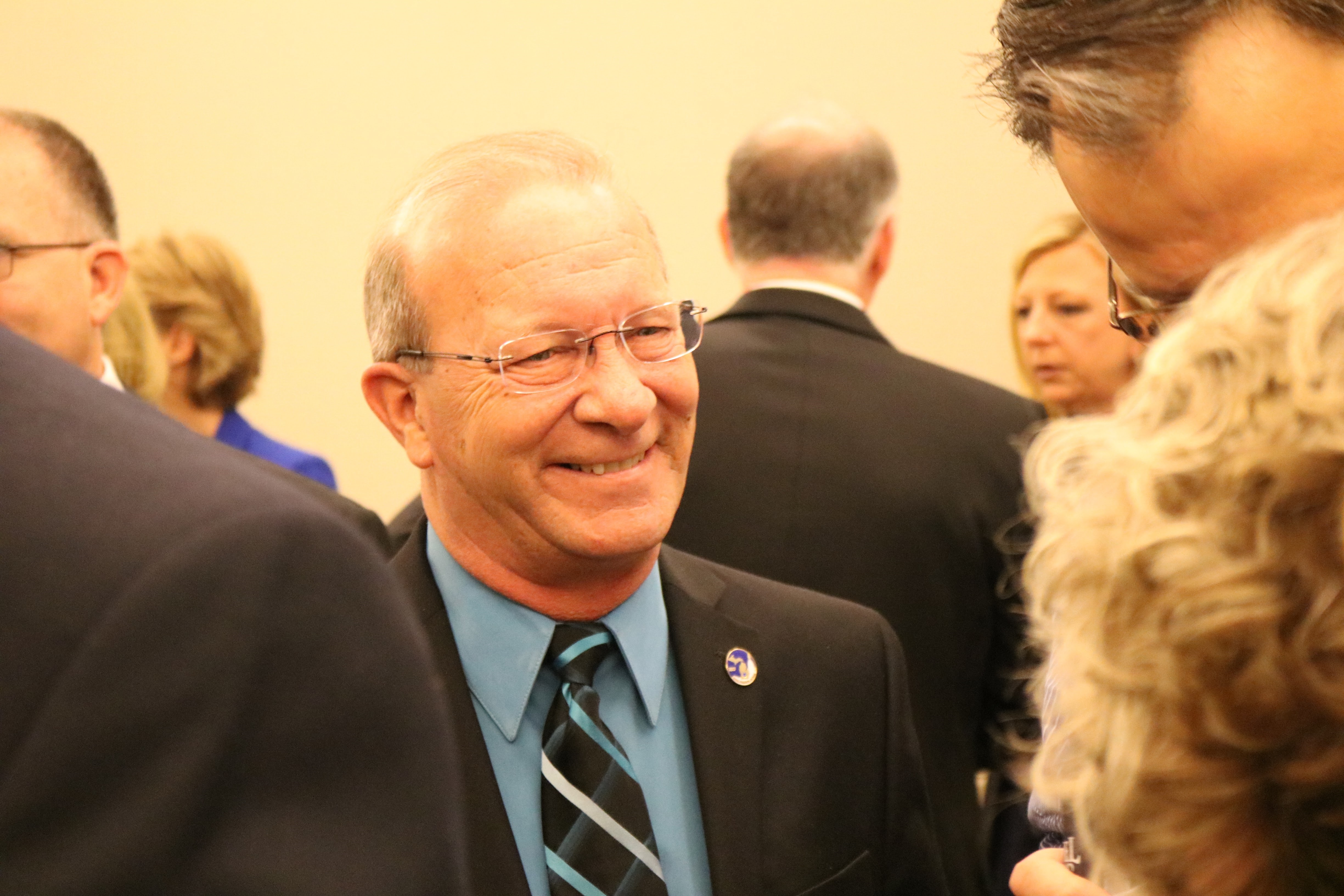 As I tape this report, I just finished sending an email to our credit union community regarding the untimely passing of our friend, Mike Newman, CEO of Monroe County Community Credit Union. Mike passed away on March 13th of a heart attack. By the time you watch this video, funeral services will have been completed and yet the shock of Mike's sudden passing will still be etched in our minds and will weigh heavy in our hearts.
I pay tribute to Mike Newman as a credit union champion and advocate. And I honor him as a friend. In my 20 years with the Michigan League, I can't remember a state or federal advocacy event where Mike wasn't on the frontlines, just like here in this picture with U.S. Senator Debbie Stabenow at the CUNA GAC last month.
But I will miss Mike most for his kind and considerate demeanor. He was representative of the heart of our credit union movement. A true professional and a terrific man who lived life to the fullest.
May we remember Mike by carrying on his credit union work with passion and pride.
We have a lot to cover in this month's priority report, and I want to begin by recognizing CUNA for hosting a record-breaking CUNA Governmental Affairs Conference in Washington, D.C. At 5,000 attendees–137 of them from Michigan, including our friend Mike Newman–this was the biggest GAC ever, and I want to thank everyone from Michigan that joined us to present a unified front to our lawmakers, as well as Jim Nussle, who delivered an impassioned presentation on the power of advocacy, encouraging attendees to tell the credit union story whenever and wherever possible.

CUNA GAC gave us the opportunity to meet with every congressional office from Michigan and discuss key issues with our senators and representatives. We touched on issues such as data breach, common sense regulatory relief, the modernization of the Federal Credit Union Act and the not-for-profit tax status of credit unions.

The Michigan delegation hosted Larry Fazio, NCUA's Director of Examination and recognized Representative John Moolenaar as 2016 Federal Lawmaker of the Year. We were also honored that Representative Bill Huizenga, a member of the House Financial Services Committee, was also able to speak to the entire GAC audience from the main stage.


I also want to take a moment to commend our friends at Washtenaw Federal Credit Union, who received a Dora Maxwell Award for their outstanding social responsibility program. They came in second place for credit unions with less than $50 million in assets. The Dora Maxwell Award is given to credit unions whose policies demonstrate a commitment to the practical application of the "People Helping People" philosophy.

Looking ahead, with the potential for tax reform on the horizon, we are once again asking each member of our congressional delegation to provide a strong statement of support of our not-for-profit tax status. These statements will be featured in an upcoming edition of our quarterly Contact magazine.
Back here in Michigan, chapter meetings with state legislators continue, with the Payday Lending and Data Breach the main topics of discussion. These topics will also be prominently featured at the State GAC, April 26-27 in Lansing.

At this year's MCUL GAC, we will be hosting several influential state policy makers. Confirmed speakers include Tax Policy Chair Jim Tedder and Freshman Financial Services Chair Dianna Farrington. This two-day event is a great opportunity for you to educate your local law makers on our state issues. Online registration is available on MCUL's website.

I'm happy to report that the 2017 Lapel Pin campaign is off to a great start. We've raised more than $80,000 to date. Visit the PAC fundraising page on MCUL.org, if you haven't yet purchased your pin.
While we were on the ground promoting advocacy in D.C., our CU Link campaign kicked off, promoting credit unions across Michigan. Another important component in advocacy is creating awareness to legislators, state leaders, members and potential new members. With 100% credit union participation and more than 5 million members across the state, there's real strength in our numbers.



March is a busy month for our CU Link campaign. We have already launched our television, radio, digital ads and, new this year, social media advertising. Our goal is to raise awareness and increase share of wallet. The "Steps" campaign is designed to encourage members to take full advantage of credit union products and services throughout every important "step" in life.

As we wrap up production for the 2017 refresh, additional marketing collateral, such as turnkey videos, social media creative and digital ads, will be available free of charge to our full share participants on our website in early April. We are proud to offer these value-adds to integrate into your own marketing piece and to reinforce the message of the "Steps" campaign. I encourage you to visit the CU Link tab on the MCUL website to start utilizing campaign assets with your own brand. I am also pleased to announce we have finalized a direction for the 2018-19 campaign, which I will be showcasing at the AC&E this June in Grand Rapids.

In the meantime, credit unions across the country will promoting the credit union difference this April by recognizing Financial Literacy Month and CUNA's National Credit Union Youth Month, as well as Money Smart Week. Also next month, the Michigan Credit Union Foundation is sponsoring the High School Personal Finance Challenge, where students across the state will test their knowledge of personal finance concepts. The students will get to put their learning into practice at a Financial Reality Fair at the Federal Reserve in Detroit. With so much going on, next month provides a highly visible platform for credit unions to showcase the industry's commitment to financial literacy and education.

Education is key, not just for credit union members, but also for credit union leadership. In order to continue making a strong impact in our communities, it's important to take advantage of events that strengthen credit union teams through breakout sessions, collaboration and networking opportunities. One of the main topics covered at the upcoming 2017 Spring Leadership Development Conference is internal fraud. Several highly publicized instances of credit union fraud will be discussed, along with strategies to prevent such situations from happening. The event takes place at Soaring Eagle Casino and Resort in Mt. Pleasant, April 28-30, and will provide board members and CEOs the chance to spend quality time networking, as well as gaining knowledge on current trends and insights.

Start making plans for MCUL and CU Solutions Group's Annual Convention & Exposition, which takes place June 7-10, in Grand Rapids. This year's keynotes include Dan Schulman, president and CEO of PayPal, and Veronika Scott, founder and CEO of The Empowerment Plan. I am excited for everything we have planned at this year's AC&E, and I hope to see you there.

AC&E is the stage where we showcase our solutions for service excellence, but our effort to help credit unions solve challenges is ongoing. During the CUNA GAC, we announced that CUSG had purchased a majority interest in CU Wallet. The Los Angeles-based CU Wallet had developed a mobile wallet solution that could be embedded into a credit union's existing mobile banking app, or deployed as a stand-alone. Rebranded as LifeStep Solutions, we unveiled a new vision and strategic approach — the expanded LifeSteps mobile applications will be built to reach well beyond the standard mobile banking application.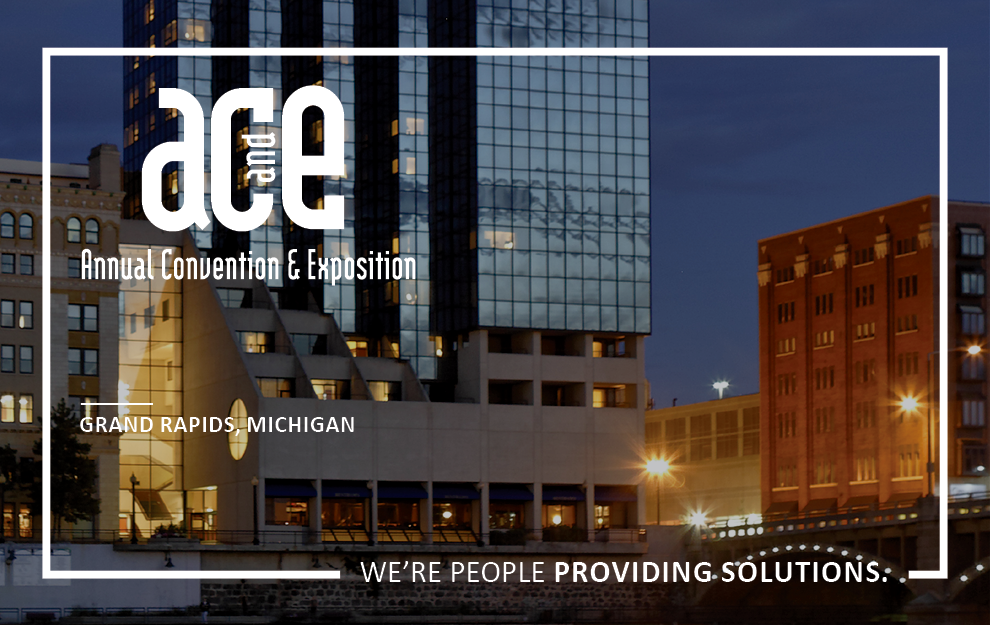 By tapping into an entire suite of mobile functionality, credit union members can search and discover local businesses, access money-saving coupons, find credit union-exclusive discounts, process payments and much more. Three additional LifeSteps applications built around auto, home and consumer protection are in development and will be also be announced in the coming months.
The LifeSteps mobile apps are designed to align members' major life decisions with their credit union's products and services. When a member researches a merchant or uses a coupon, their credit union credit card is top-of-wallet; when they browse homes and vehicles, their credit union's financing and insurance options are a single tap away. It's an experience built for the convenience of the consumer. It provides the user with valuable services and allows them to engage at their own pace, on their own terms. And the entire experience is taking place under your credit union's brand.
Also new this year, CUSG's marketing team has put together a limited-time promotion with Sprint and Gas Station TV. CUSG clients already receive a 30% discount on GSTV broadcast advertising, but credit unions participating in the Love My Credit Union Rewards program get an additional 10% off–a total of 40% off retail–now through May 31. We're doing this because CUSG is currently running its own national GSTV advertising campaign to promote the new Sprint Credit Union Member Rewards Program. This is the perfect time for credit unions offering the Sprint program to leverage the awareness generated by our own media spend and drive those viewers to your local credit unions.
Also on the topic of marketing, remember that tax time is here. If your credit union offers the TurboTax Credit Union Member Discount, this is the time to promote it. If you are not taking advantage of TurboTax through Love My Credit Union Rewards, enroll now, so you can offer your members this exclusive discount. It's important to remember the advantages of enrolling, which include member loyalty gains, non-interest income from marketing reimbursements, and increased deposits.

Together, MCUL and CUSG are dedicated to providing solutions for service excellence and a total compliance strategy. MCUL and CUSG will continue to focus on serving you through our work. I encourage you to head to our website to register for AC&E and MCUL GAC, as well as check out all of the events and services we have on hand to help you serve, grow and remain strong.

Thank you for watching.