Hello, and welcome to the March edition of the Priority Report.
Beginning this month, we'll separate the report into two distinct sections, first covering association topics and wrapping up with a CU Solutions Group overview.
Today I want to discuss the following topics:
We'll look at the progress of our Michigan Credit Union Act update as it works its way through the Senate on its way to the governor's desk
I'll share exciting information on affiliation and the latest cooperative advertising campaign for Michigan's credit unions
You'll get a preview of some of the fascinating conferences MCUL will be offering this spring
We'll look at how MCUL is working to ease the compliance burden for credit unions, both here in Michigan and in concert with CUNA and NCUA
I'll highlight a few of the league's current legislative and regulatory priorities
And lastly you'll get an overview of all the latest from CU Solutions Group.
So let's get started.
I'm very excited about the progress we've made updating the Michigan Credit Union Act. As you recall, our MCUA update was voted out of the House almost unanimously just before the holidays, and in early March we took this six-bill package before the Senate Banking Committee, which moved the bills to the Senate. We're hoping the final passage of the bills will make it to the governor's desk by Easter.
These bills, once signed into law, will have an enormous impact on credit unions. For example:
MCUA Update Highlights
Restricting examiner "best practices"

Greater transparency in exams

Reducing the required number of annual board meetings

Allowing CUs to offer loan promotion raffles

Expanding fixed-asset authority for credit unions

Forming Michigan-based CUSOs
We've worked to restrict the use of examiner "best practices" by requiring that any of those suggestions are placed in a separate addendum, rather than being included in exam findings. This allows credit unions greater flexibility and places trust in the business judgement of each institution's board and senior management.

Along with that, we're also requiring that DIFS provide greater transparency for exams and easing the appeal process. With these new rules, if credit unions disagree with findings within their exams, they know exactly how file for an appeal and can be assured that they won't suffer blowback from regulators.

We've also proposed that credit union boards only be required to meet six times a year, rather than nine. Not only will this provide greater flexibility for credit unions, but it brings us in line with our colleagues in the for-profit banking industry here in Michigan.

Our MCUA update also includes the ability for credit unions to offer loan promotion raffles. Similar to Save to Win, this would allow credit unions the ability to create incentive programs tied to prizes for members when they close on loans. We believe this will help credit unions encourage members to refinance higher-priced loans, save your members money and boost loan volumes.

We also want to expand the fixed asset authority for credit unions so that well-capitalized institutions have the flexibility to expand their brick-and-mortar facilities without being subject to arbitrary limitations under state law. The NCUA board recently deregulated this at the federal level, and we want to follow suit here in Michigan.

Our credit unions need to be able to band together to form Michigan-based CUSOs in order to offer trust services for their members. Right now, CUSOs formed under federal law or in other states can offer credit unions these services, and we think it makes good sense to allow a home grown alternative, providing local jobs to our residents and offering credit unions the potential for future revenue diversification.
These are just a few of the more than 40 updates and additions we've included in our MCUA proposals.
Turning away from our MCUA update, I want to share a bit of good news: this year is already proving to be a banner year for affiliation and participation. Thanks to your dedication, I'm proud to report a 99% MCUL affiliation rate for 2016. By working together, we are better able to make a difference for our members and strengthen our voice in Lansing and Washington.

Additionally, I am pleased to share that we've had a record level of participation with the CU Link Cooperative Advertising Campaign. Thanks to a 96% participation rate, we are better able to promote the credit union difference. Starting this month, the "Steps" campaign will begin airing in media markets across the state. This campaign is targeted toward Michigan's 2.2 million millennial consumers and utilizes traditional radio and Pandora streaming radio, along with other digital media sources and targeted ad placements, including strategic cable television buys like HGTV.
So, how can your credit union leverage this campaign?
By integrating, you are mirroring this collective effort with your brand and further maximizing our market presence. With this year's focus on Michigan's credit unions as a whole, integration has never been easier. In the next few weeks, your credit union can expect to receive a welcome package with marketing assets to expand your outreach efforts. For more information, I encourage you to visit mcul.org/culinkadvertising or contact your league rep for more details.
With the winter finally coming to an end, MCUL's spring conference line-up is heating up, and we have an exciting schedule of informative and entertaining events planned in the coming months that credit unions of all sizes will want to be a part of.
During the second week of April, credit union volunteers will gather for our Spring Leadership Development Conference in Mt. Pleasant. This year's event features a two-part workshop on "A New and Improved Board: Effective Leadership," which focuses on the NCUA's core expectations for credit union boards and discusses the role they play in the big picture, as well as day-to-day operations. We'll also be hosting a session on the "Bank Secrecy Act for Board Members" that explains the responsibilities credit union leaders face as they oversee the important regulatory compliance of the BSA.
Not long after Spring Leadership, we'll host MCUL's annual Government Affairs Conference. With a jam-packed agenda, the event features several high-profile speakers, legislative leaders and regulatory agency representatives. One of the major highlights this year will be an address from House Financial Services Committee Chairman and our 2015 Lawmaker of the Year Tony Forlini. He will give attendees a forecast of what to expect from the industry's leading legislative committees during the second half of 2016. NCUA and DIFS will also be on hand to participate in a regulatory roundtable to discuss the hot button issues within the agencies.
Looking further ahead to June, we're excited about the return of our Annual Convention & Exposition. Last year, the Michigan Society of Association Executives named the AC&E as Michigan's Best Meeting and Exposition by presenting a Diamond Award of Excellence, and you can expect MCUL & Affiliates to recapture the same level of excellence as the event heads back to Detroit for the first time in three years.
More information on our entire 2016 conference line-up is available at our website.
Shifting gears to compliance, there are a number of important changes currently taking place that MCUL has been instrumental in affecting. As you may know, whenever NCUA proposes a new rule, our compliance team carefully examines the proposal and responds to NCUA with a comment letter outlining what we believe works, what doesn't work and what needs to be changed in order to serve the best interests of Michigan's credit unions.
One of the latest developments in this space is that the regulator recently approved significant revisions to NCUA's member business lending rule, removing red tape and making it easier for credit unions to write commercial loans. While many of these provisions won't fully take effect until January, one key component goes into effect next month. Beginning in April, credit unions will no longer be required to get approval from an NCUA regional director to waive the personal guarantee requirement on certain commercial loans. This will give credit unions greater flexibility to serve business members and provides much-needed regulatory relief for our industry.
MCUL also recently filed a letter with NCUA supporting the agency's proposal to expand field of membership requirements for federal credit unions. The proposed rule would ease undue burdens and restrictions on federally chartered credit unions' ability to provide services for consumers who aren't eligible for membership—particularly those of modest means who aren't currently credit union members. Additionally, we emphasized to NCUA that our league is supportive of measures to expand FOM expansion options and maximize parity between state- and federally chartered credit unions.
While we don't have time here to go into the details of this proposal, we support NCUA's efforts in this area because we believe that our industry needs a strong dual chartering system. By expanding membership opportunities for federal credit unions, we can help grow the credit union movement as a whole.
As credit unions know all too well, when it comes to compliance, the devil is always in the details. That's why MCUL offers a compliance hotline to help credit unions answer a variety of questions that come up as they serve their members. Some of the biggest areas we've been fielding questions on lately are TRID, social media advertising, and questions on account opening and underwriting loans. So I want to remind you that our team of compliance experts is standing by ready to assist anytime issues arise or you're stumped by a compliance question you just can't find the answer to.
We're also working on a Total Compliance Solution that I plan to unveil at our Annual Conference in June. This will create a comprehensive compliance resource site that represents all of the advocacy, information and implementation tools offered by MCUL and CUNA for helping credit unions with regulatory compliance.
Let's turn our attention to the national scene for a moment. As I've said before, MCUL works hand-in-hand with CUNA to help strengthen our industry and drive a bold legislative and regulatory agenda, and CUNA has also been hard at work advocating for you. One way CUNA has done this is by pushing NCUA to amend its examination cycle for certain credit unions, reducing exams from once every 12 months to once every 18 months. NCUA has responded that new policies and procedures will have to be in place to facilitate that—a process that might not be completed until the end of next year—but CUNA continues to press the regulator to change the exam timeline as soon as possible in order to provide regulatory relief.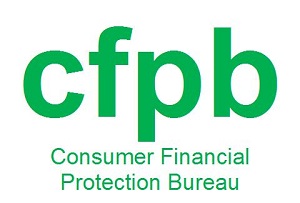 Speaking of regulatory relief, CUNA and state leagues continue to urge the Consumer Financial Protection Bureau to exempt credit unions from its rulemaking. Many state leagues have encouraged their members to contact their legislators to pressure CFPB to exempt credit unions from its oversight. MCUL has personally reached out to representatives in all 14 of our state's Congressional districts and asked them to sign a letter urging that credit unions be exempted.
Here in Michigan, MCUL is working to protect consumers by preventing further expansion of payday lending in our state. Our VP of Government Affairs, Kirk Hanna, recently testified before Michigan's Senate Banking Committee in opposition to a pair of bills that aim to make it easier for payday lenders to operate here. With the CFPB set to issue rulemaking on payday lending sometime this year, this issue goes far beyond Lansing.
Fortunately, we have experience with this. Two years ago MCUL led an effort to stop their expansion here. This time around we were joined in the Senate committee by a broad coalition of groups from across the state who share our opposition to these bills. Rest assured that we plan to be at the forefront of this issue in order to protect Michigan residents.
Now I want to transition to our for-profit company, CU Solutions Group. As you know, CUSG plays an important role for Michigan credit unions by providing financial resources to help MCUL achieve its objectives as well as providing quality products and services to help you serve your members.

I am pleased to report that CUSG is off to a good financial start through February with $10 million in revenue, $400,000 ahead of budget, and $1.8 million in net income, $550,000 ahead of budget.
Also related to financial performance, I want to let you know that CUSG is in the process of distributing $15 million to leagues and credit unions around the country as marketing reimbursements related to Love My Credit Union Rewards.
Here in Michigan, $1.4 million will be distributed—that's $700,000 for credit unions and $700,000 for the MCUL Service Corp. CUSG's strong marketing partnerships provide funding for MCULSC, which in turn provides additional financial support for initiatives like our "Steps" campaign with $1 million in matching funds, $350,000 in support of A Stronger Financial Michigan, and $500,000 in supplemental advertising to promote causes important to Michigan credit unions.
So at the outset, let me thank you for your support and your use of CUSG products and services. This support is vital to the credit union system both in Michigan and nationally.
Now let me give you some highlights of what we are working on within CUSG divisions.
First, relating to Love My Credit Union Rewards, we continue to see record growth within our Sprint partnership. With over 1.8 million members participating we are by far Sprint's largest affinity partner. However, with Sprint's recent change to eliminate free activations on all programs, it's important that you market our new $100 referral campaign to help members take advantage of Sprint's best consumer discount offer.

CU Road Pal also continues to gain traction. Over 1,400 credit unions are now enrolled, however member activations have been slower than we would like. In the next 60 days, our client support team will be reaching out to discuss ways you can improve engagement with your members. CU Road Pal is not only comparable with other major roadside assistance programs, but also has the potential to drive meaningful non-interest income to your credit union.
We're only weeks away from the tax season finish line, and I want to thank you for your support of our partner Turbo Tax. We had a goal this year to increase sales by 10% and we are tracking right at goal. Credit unions are Turbo Tax's largest affinity partner, and this growth is significant to Turbo Tax given the increased competition in this space. As tax season draws to an end, we are asking you to send out one more communication piece to your members to encourage use of this exclusive member discount.
Last month I reported to you on our very successful Share the Love campaign. With over 132 videos, 425,000 consumer votes and $105,000 contributed to local charities, we are happy with the impact this has made. I mention this today because we are planning to enhance the Share the Love campaign for launch later this year. I will highlight the details at the upcoming AC&E, so I hope you make plans for your new video and accompanying social media campaign.

In our Marketing Solutions area, I am pleased to report that our new joint venture company FocusIQ continues to build momentum. FocusIQ has developed core products in a number of areas, including:
Media Planning and Search
Social Marketing
Brand and Creative Development and
Targeted Advertising and Big Data Strategies.
We developed this joint partnership with ad agency Duffy Petrosky to expand our expertise. That investment is beginning to take shape, and we look forward to engaging with you in the coming months to assist with your marketing needs.
On a related note, FocusIQ has been developing turnkey marketing packs that will be easily customizable for your credit union at an affordable price. This will be especially valuable to our SAS credit union community. Over the years, MCUL and CUSG have invested a lot of money in marketing campaigns including CU Link. We have repackaged this content in a way that credit unions can inexpensively modify for their own use. Look for more information on this new product at our AC&E in June.

Now on to our Performance Solutions division. With over 1,000 credit unions using Performance Pro and Compease, there is always ongoing need to improve these products. I announced to you last year that we invested in a comprehensive upgrade to Compease. Today I want to announce that the CUSG Board recently approved a $2 million investment in our Performance Pro product. This new Performance Pro 4 edition will be launched in 2017 and will contain most, if not all, of the requested enhancements that our users have asked for over the years. In the meantime, we will continue to enhance Performance Pro 3 to keep it competitive in the marketplace while we develop Performance Pro 4. We are excited to begin.
In Technology Solutions, along with great web development and content services, our design-and-build team is working hard on the creation of three new web-based applications. Two products, Planning Pro and Governance Pro will help credit unions in the area of Board Performance. The third, an IT Risk Assessment product, will be offered as part of our Total Compliance offering. I will be providing more detail on these new products at this summer's AC&E.
I also want to let you know that our CUBE TV team has recently released a video series which you credit union can use in conjunction with your social media efforts. These videos are inexpensive and can be easily customized. They explain your unique ability to attract member credit card loans, auto loans and mortgage loans. All of the videos help emphasize the credit union difference. Check them out in the Marketing Solutions section of the CUSG website.

Finally, 47 Michigan credit unions have discovered how helpful ComplySight can be for managing regulatory compliance audit procedures. Complysight is easy to use, inexpensive and provides invaluable resources, progress, tracking and reporting, as well as the ability to assess compliance needs on an ongoing basis as new regulations are promulgated. CUSG is currently offering a 60-day free trial for credit unions all across the country. I encourage you to check it out.
Of course for more detail relating to any of the CUSG products I described above, your league rep is just a phone call or email away. Their mission is to align your needs with CUSG products. I invite you to reach out to them today.
Thank you, as always, for everything you do for credit unions in Michigan, for CUNA, for MCUL and for your members. And thanks for watching.