Hello, and thanks for joining us for a special AC&E wrap-up edition of Priority Report. In this video, I'll highlight some of the amazing results from the event's charity efforts, outline several big announcements made at this year's convention and look at several insights delivered by convention speakers.

Aside from the insights and networking the AC&E lends to attendees, it's also a great venue for fundraising. Early Wednesday, the convention kicked off with the CMN Golf Outing, which raised more than $30,000 for the Children's Miracle Network Hospitals.

Later that evening, the Michigan Credit Union Foundation brought back Corks for a Cause for the second consecutive year. The event, which brings together wine, networking and community support, was a huge success. The Foundation sold out of all 300 bottles of wine in 45 minutes raising more than $10,000 for community development efforts!

Throughout the event, the League held its Auction for Advocacy, which was comprised of a silent auction running from the beginning of the event, culminating in Friday evening's live auction. The Auction for Advocacy raised just over $36,000 to benefit the League's political efforts.

A special thanks to everyone who participated in the week's charity and fundraising efforts.



In my convention address this year, I covered three big initiatives coming out of MCUL and CUSG: the official launch of our Just Getting By documentary, the unveiling of the 2018 CU Link Cooperative Advertising Campaign and the first live demonstration of LifeSteps Wallet.

For those who were unable to attend, Just Getting By is a feature-length documentary produced by our own CUBE TV Studios that illustrates the financial plight of 19 Americans. It covers topics such as cyclical debt, limited access to credit, predatory lending and many others.

It's a story near and dear — not only to the thousands of credit unions making an impact in their communities — but to the millions of Americans squeezed by economic hardship. Per the Federal Reserve, 31 percent of Americans — some 76 million — report that they're "struggling to get by," or are "just getting by." Forty-six percent say they couldn't cover an emergency expense of only $400!

There's a real struggle … and credit unions have long been the answer. That's what Just Getting By is all about: showing the financial anguish here in America. Showing these folks that they're not alone and leading them to the financial guidance offered by their local credit union. But the message is also for the 1/3rd of the population that is getting by just fine. They too need to be sensitized to the opportunities for spreading the word about credit unions.

So, In addition to the full-length documentary — which is live now — we're launching a full-scale marketing campaign that'll include video vignettes, social media assets and other marketing collateral that can all be customized for your credit union.

The pilot program will launch with several Michigan credit unions this July. We'll then have a full Michigan launch in September, and a national launch is set for January 2018. To watch to full-length documentary, to inquire about the pilot program or to sign up for alerts, visit JustGettingBy.org.
We plan to create a viral marketing campaign nationwide with Just Getting By. By enlisting the support of thousands of credit unions and hundreds here in Michigan, think about the powerful message that could be shared regarding credit unions as the trusted solution for American families and consumers, both those living the American dream, as well as those struggling to get by financially.



In my address, I also unveiled new creative for the MCUL 2018 CU Link Campaign. We've had success with the 'steps' campaign for the past few years, so we've developed our new theme — focusing on 'strength in numbers' — to build on the powerful messages that we have shared over the years.
That includes the concept of credit unions being there for all their members' major life events. Buying a car, purchasing a home, starting a family or planning for retirement, credit unions are a trusted partner and the numbers speak for themselves. Of course, this messaging will also tie into CUSG's rollout of the new LifeSteps Wallet mobile app.

From our five million members here in Michigan, the one percent savings on our auto loans, the five percent savings on our credit cards, or the $373 million that Michigan credit unions provided in direct financial benefits in 2016, there's real strength in our numbers.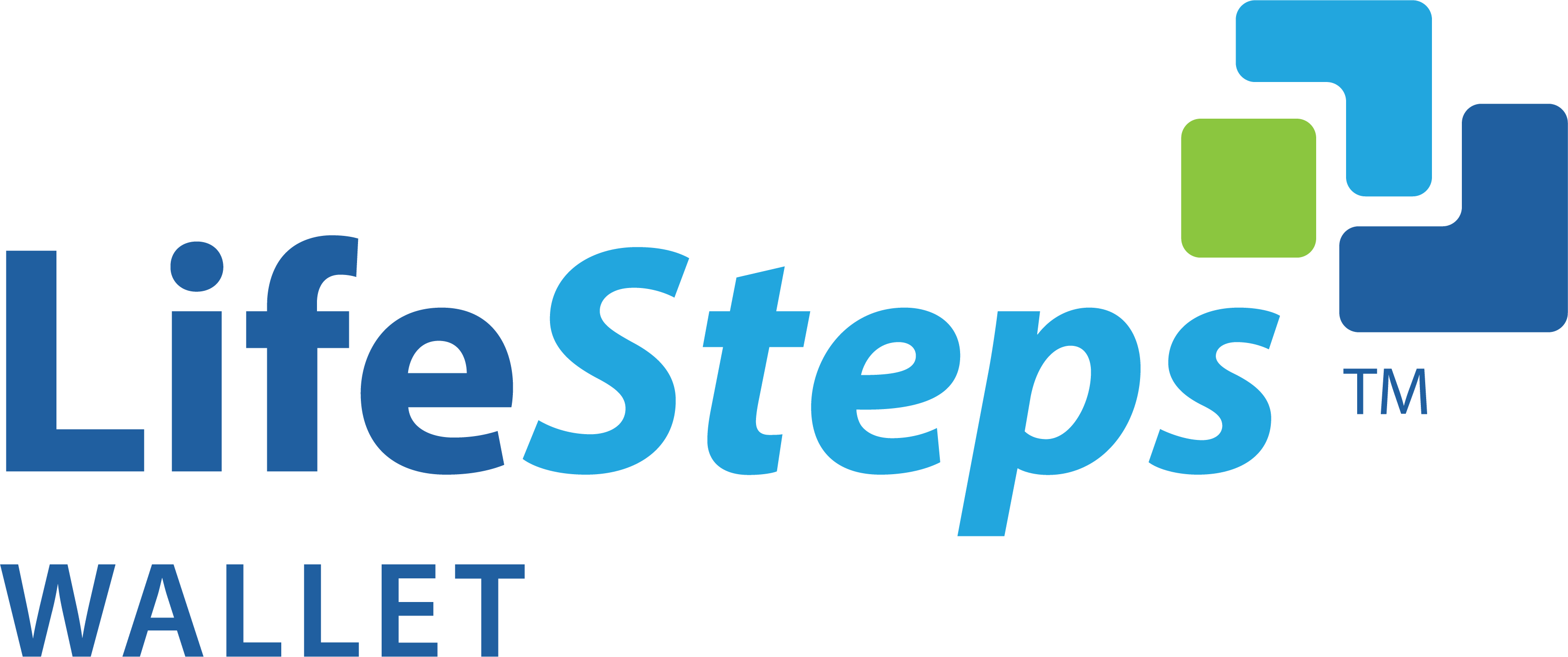 Finally, I offered a live demo of LifeSteps Wallet. LifeSteps Wallet is a simple and intuitive mobile app designed to keep your credit union top-of wallet and top-of-mind. It includes features built around payment systems, auto, home, shopping and financial wellness.

Through your credit union's branded LifeSteps Wallet app, members can browse new homes and automobiles, access coupons and exclusive discounts, access busiess directories, store important documents, make mobile payments and much more.
The app allows your credit union to be there for the everyday moments when your members use their phones to casually seek information about life's big financial decisions … and all these solutions point your member right back to your credit union for payments, transactions and financing.
Many credit unions have expressed interest in a single container app that can house everything the credit union does for its members. LifeSteps Wallet is built with that in mind. In fact, its very possible that your LifeSteps Wallet could be completely, affordably and seamlessly integrated with your mobile banking platform, from within the LifeSteps app. So, you would promote this rich-featured app to your members as one solution, totally linked to your transactional mobile banking app. A pretty cool concept for millennials as well as a broad swath of your membership.

Credit unions can sign up for pre-orders now. Early adopters, and credit unions taking place in our pilot program, get to help shape the future of this innovative, new product. We anticipate a full product release in the Fall of 2017. For more information, visit LifeStepSolutions.com or contact your League Representative or a member of the CUSG sales team.

In addition to my own conference address, during Friday's general session, credit union representatives heard from DIFS Director Pat McPharlin. Pat focused on bringing awareness to issues around our industry that he'd like to see improved — particularly credit union relationships with examiners and strengthening governance.

He also stressed that credit unions are approaching lending practices in a way that anticipates economic change, specifically naming the extra risks that come with indirect lending, subprime lending and business lending. His parting words were that the market is going to change, and credit unions need to anticipate and prepare for that change.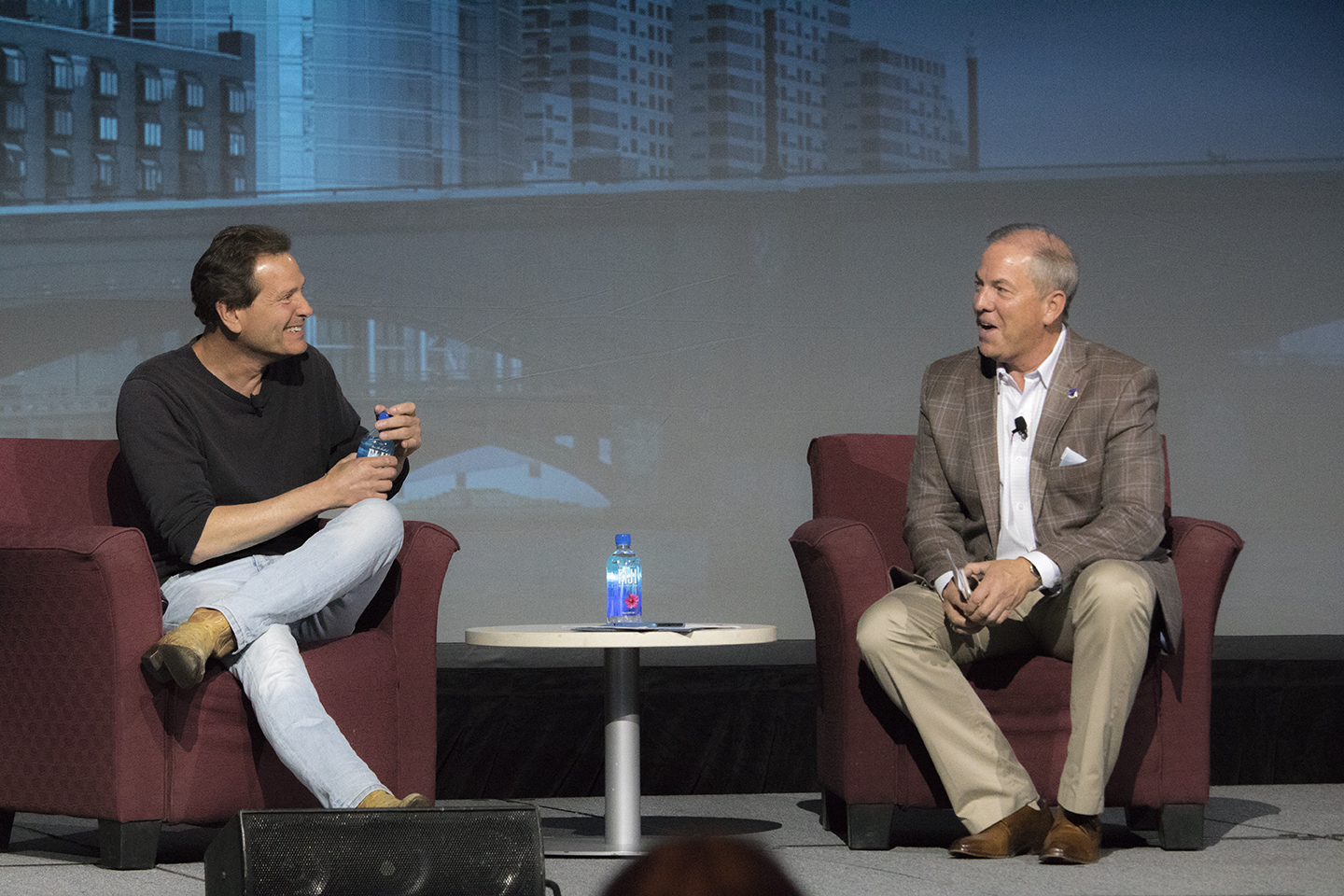 Also during Friday morning's general session, attendees were treated to a keynote speech from PayPal President and CEO Dan Schulman. He introduced the keynote by calling it his "scary speech". He offered an in-depth forecast of how technology will drastically impact our lives and our business, outlining both the amazing heights and negative implications, of artificial intelligence, autonomous cars and robotics as well as the threats from inadequate cyber security.

Dan explained that technology affects us, not only on a personal level, but also disrupts our work as well as our members. Because change is inevitable, his message to leaders was to "define reality and inspire hope." He also challenged us to prepare for these risks and to take them seriously.
As credit union leaders, we need to understand that hope and reality go hand-in-hand. Our members know when we're being authentic. And while they want to know that we have a firm grasp on the economy and are evolving to meet their needs. But just defining those realities is not enough. We should balance that with hope — conveying that credit unions will be there for them, whatever changes may come.

During the convention, we also heard an appropriately empowering keynote speech from Veronika Scott, founder and CEO of the Empowerment Plan. Veronika told the story of how she became inspired to create a business that's breaking the cycle of homelessness by employing homeless women to produce unique coats to help others in their situation survive.
Through The Empowerment Plan, women are learning the skills they need to continue on a path of success. Veronika's drive to help those who are struggling is a powerful lesson for our industry and how we can continually strive to make a lasting impact on our communities and on the lives of our members.
So, if you were among the almost 1,200 particpants at this year's AC&E, I hope you came away inspired and motivated to do even more to have an impact on your members and the communities you serve. Thank you for your engagement and participation at this year's event. If you weren't able to make it, please join us in Traverse City next year.

In closing, I'd like to thank the MCUL and CUSG staff for making the event a success. From our dedicated and talented board of directors, to our frontline employees, everyone involved played a part and it contributed to a great event for our Michigan credit union movement.

Visit mcul.org or follow MCUL & Affiliates on Facebook for all the conference videos and other coverage, including my entire general session presentation.
Thanks again for watching, we'll see you next month.