Hello, and welcome to the MCUL Priority Report for June 2016. This month we'll be continuing with a format we started last month, breaking the updates into three separate reports focusing on the association side, CU Solutions Group and a third report that is about industry trends. In this update, we'll be looking at the association side of things. MCUL and CUNA working on behalf of member credit unions.
As I tape this, we've just returned from our 2016 AC&E in Detroit, and I don't think it's an exaggeration to call the event a fantastic success. More than 1,100 people were on hand to celebrate the great work of credit unions, and I want to thank so many of you for taking the time to join us in Detroit. It was a great celebration, opportunities for networking and learning. And learning about some new solutions that we're introducing from MCUL and CUSG.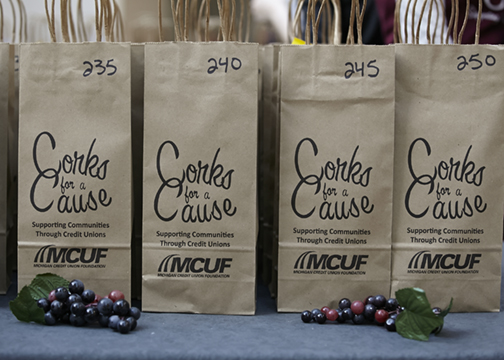 We packed a lot into three days, including raising more than $4,500 for the Michigan Credit Union Foundation at our first annual Corks for a Cause fundraiser, and over $70,000 for Credit Unions for Kids and the Children's Miracle Network from our auctions and our golf outing. So take a moment to absorb some of what you learned at this year's convention, and be sure to mark your calendars to join us again next June in Grand Rapids.
In my Friday morning message, I shared a vision regarding the incredible challenges facing American families and consumers and how credit unions, with the help of their support organizations, like MCUL and CUNA and CU Solutions Group, are here to help. I also introduced eight new solutions from MCUL, CUNA and CU Solutions Group. For a link to my entire presentation as well as individual sections, visit our website at mcul.org. At this site, you'll also be able to preview the 8 big solutions announcements that we made at the Convention. Some of them like Destination Compliance and the Love My Credit Union Campaign, which is rebranded from Share the Love, are available now for credit unions. Others of these new solutions will be coming soon.
For those of you who weren't able to make it to Detroit for AC&E, you will be able to view many of the presentations from the convention at our website, including Governor Snyder's on-stage signing of the legislation that updates our Michigan Credit Union Act.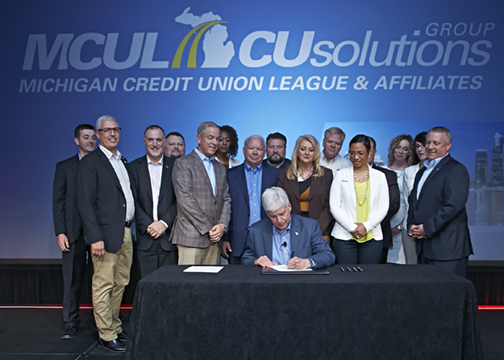 We've been working on this legislation for more than a year, and it's a phenomenal accomplishment for our industry to finally see that legislation be passed and signed by the Governor at our convention. We've spent a lot of time in prior Priority Reports discussing the ways the new MCUA will reduce the regulatory burden and improve business conditions for credit unions, but now it's time to get to work taking advantage of the changes to the act and a lot of that information is available on our website at mcul.org. We've put together a comprehensive list of what credit unions need to know about the new legislation as it takes effect. So credit unions can take advantage of those new provisions.
You'll find information on new product and service offerings on our website that you can make available to your members, important information about examiner protections and more.
I also want to say thank you once again to everyone who helped get the legislation passed. Certainly our team members, our volunteers, our committee members, and the grassroots lobbying efforts from our credit union community at large.
The reason we were successful with this state act update is because of the incredibly advocacy efforts of everyone involved. So thank you for all of your hard work not just meeting with lawmakers during this process, but the work many years prior in establishing relationships, introducing yourselves and making sure those legislators understood what lawmakers are all about. This included legislative breakfasts, PAC contributions, and all kinds of advocacy efforts. Now we can step back and be happy about the outcome.
One of the other hot topics at this year's AC&E was the release of a whitepaper developed by our Internal Controls/Fraud Taskforce. This white paper contains best practices and fraud-prevention strategies and tips, scaled to credit union size. We had hard copies of this available for attendees in Detroit, and we distributed it via e-mail as well to all of our member credit unions. If you didn't get one or if you'd like to share it more broadly, let us know and we'll assist you in any way we can. That report is also available on our website, where you can download a copy.
Now I especially want to thank our EVP/COO, Ken Ross, for his role in releasing that white paper and coordinating the task force to gather all of the information that went into that important publication, as well as his incredible leadership in helping to coordinate the passage of our MCUA update legislation. Thank you so much Ken for your leadership.
Our next big MCUL event is just a few weeks away, and it's a topic that's important to almost all credit unions. If you were at our AC&E, hopefully you had a chance to hear from former Darden Employees Credit Union CEO, Jim Kasch, on how credit unions can better reach Millennial members. We're lucky to have Jim coming back to join us for two sessions next month, one in Lansing and one in Ann Arbor. There are a limited number of seats available for this event, so please register early. Jim will be working with participants to craft strategies for attracting and serving millennials at your credit union. There are still slots available for these workshops, so I encourage you to register early mcul.org as we do have limited seating.
Shifting to compliance, earlier this month the CFPB held the first hearing on its long-awaited payday lending rule. The rule itself is more than 1,300 pages long, and both CUNA and MCUL plan to file comment letters with the bureau on ways it can be improved. One positive note, however, is that it does include a carve-out for the sort of payday alternative loan products that many credit unions offer.
While MCUL plans to issue comment to the CFPB on this rule, the league is also working to stop the expansion of payday lending here in Michigan. As you may recall, MCUL staff testified this spring before the Senate Banking Committee in Lansing along with representatives from a variety of other industries across the state who are opposed to the expansion of payday lending authority. Things have been quiet on this front for quite a while, but we're expecting the committee to pick this legislation back up in the second half of the year, and our Government Affairs team has been busy building a coalition of those opposed to the expansion of payday lending in Michigan. So stay tuned to hear more about this and be sure to get involved in our advocacy efforts to keep these expanded payday lending authorities from happening.
Lastly, I want to touch on some recent news from the Department of Labor, which could have and will have a significant impact on credit unions and your HR department and operations. Last month, the department published its final rule on eligibility for overtime pay. The rule nearly doubles the threshold to qualify an employee as an exempt employee, raising that threshold to nearly $47,500. According to the Department of Labor and the Obama administration, the rule is expected to help nearly 4.2 million workers who are currently exempt from being paid overtime.
However, the controversial rule is worrying and troublesome to credit unions and other businesses because there's a real belief that it will increase costs and slow hiring of new employees. Additionally, some experts say the rule may actually limit growth opportunities for the workers affected. According to CUNA, credit unions may be forced to limit services or reduce the hiring of new full-time employees. The salaries of credit union employees vary depending on a number of factors, such as asset size, location, cost of living, and number of employees. Experts say that by setting one national salary threshold, the rule is overlooking all those distinctions.
The rule would also cause new regulatory burdens for smaller credit unions and those in rural areas. CUNA encourages credit unions to consult with employment attorneys to determine the best way to comply with this new rule.
The new rule goes into effect on December 1, 2016, so credit unions will have six months to prepare for the impact of these changes.
Let me wrap up by thanking you for your support for MCUL and CUNA's four pillared strategy. I talked a bit about our advocacy efforts already, that's the first pillar that has to do with removing barriers. But the bottom line as we look beyond the passage of the MCUA and start thinking about what we might do at the federal level with Congress, this is an election year and for Congress at least, right now, they're focused on the election and not much is going to get done. Our focus is working with CUNA to shape the agenda for the next Congress and the next several years to come. We hope it will include updates to the Federal Credit Union Act, similar to what we've accomplished twice now in Michigan in the past 12 years, with our state credit unions act. We also hope that we can achieve progress on data breach responsibility by merchants, broader exemptions from CFPB rulemaking and continued progress on all fronts with regulatory relief.
On the second pillar of promoting the credit union difference, in Michigan, we'll be focusing on our future campaign direction for the CU Link campaign and continuing to assist credit unions with the integration of their individual marketing efforts with the CU Link Steps campaign.
For the third pillar, providing solutions for service excellence, our future education events include the September Executive Summit and Fall Leadership conference in Traverse City in September, as well as an array of great seminars and conferences offered by CUNA, MCUL and CUES Michigan. Check our online education calendar for details and be sure to take advantage of all of these education events, as well as, many great distance-learning programs like VAP/VLP for your volunteers and STAR and others for your management and staff.

Finally, our new fourth pillar is called Destination Compliance. Our efforts to work with CUNA to help credit unions with a comprehensive compliance solution. You can access Destination Compliance, a microsite that houses all of the resources and information that you need for regulatory compliance, from our mcul.org website. It will allow you to access all the tools and resources for regulatory advocacy and compliance as well as stay up to date on the important topics that relate to our advocacy efforts, the information resources to help you comply, and the implementation solutions that you need to be fully compliant.
That wraps up the MCUL portion of Priority Report for the month of June, but I hope you'll come back for the trends report and the CUSG report, which includes information about a number of the new initiatives that we introduced at AC&E—by MCUL, CUNA and CUSG.
Thanks again for watching.
Hello, and welcome to the Industry Trends summary for June 2016. This is part of our Priority Report vision for having one segment about the association side, one about CUSG offerings, and a third that has to do with industry trends affecting credit unions.
This month we're focusing on credit union trends in the areas of savings, lending and compliance. We also have two separate Priority Reports for June that relate to the MCUL specifically and CUSG. And we encourage you to take the time to watch those updates each month also.
Last month, the Federal Reserve released its 2015 Economic Well-Being Report, and the results are worth noting for credit unions. According to the report, an astounding 21 percent of all Americans are underbanked, and 8 percent are completely unbanked. For those 8 percent that are unbanked, that means they have no checking account or savings account, or access to affordable credit. When it comes to the unbanked, this means that these consumers may have a depository account, but they're relying heavily on alternative financial service providers—services like check cashing and payday lenders, money transfer services at higher cost and other services that take advantage of the unbanked and underbanked. According to the study, 77 percent of adults who used an alternative financial service last year either used money orders or international remittance services.
The Federal Reserve report revealed another alarming statistic: nearly half of all U.S. adults aren't prepared to handle a $400 expense. We've seen this kind of data before, it is very disturbing. Forty-seven percent of survey respondents told the Fed they couldn't pay for a $400 emergency, with 38 percent saying they'd put the expense on a credit card to pay it off later and 31 percent saying they wouldn't pay for the expense at all, they wouldn't be able to. The rest responded that they would either seek out loans from family members or a financial institution, if they could get it.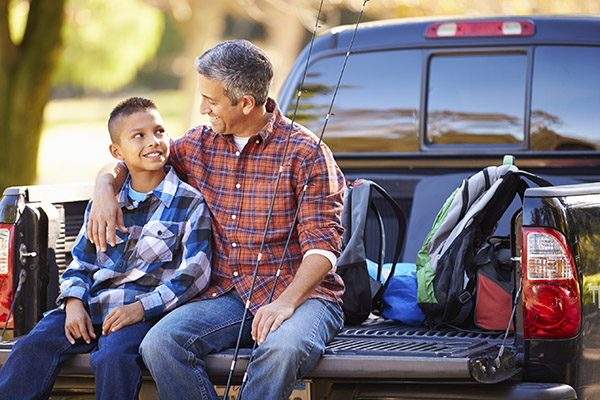 In my June MCUL/CUSG Annual meeting presentation, I shared a number of other compelling statistics and stories that help make a strong connection between the financial plight of consumers and families and the work that credit unions and their support organizations are doing to position credit unions as the solution. You can view my presentation in part or in entirety, section-by-section on either the MCUL website at mcul.org or at the CUSG site at cusolutionsgroup.com.
These compelling data show that there's a significant need for the services credit unions provide, including financial education, small-dollar loans, affordable credit, help with saving and retirement planning and just informal consumer friendly financial services.
Turning to lending, there's good news. Credit unions are in a very different place than where they were five years ago or even one year ago. According to data from Callahan's, credit unions originated over $100 billion in loans to more than 105 million members during the first quarter of 2016. This is due mainly to strong consumer lending for autos and trucks, strong demand for credit cards and business lending, small business loans in particular. Overall, total loan originations are up 13 percent, and as of March 2016, credit unions posted a new high of $809 billion in loan balances. Loan growth is fairly even across the US, but at a 13.4 percent increase, the West is leading by a significant margin, while the Midwest saw a 9.7 percent increase.
NCUA has also released its first quarter data, which included more good news for Michigan credit unions. Lending was up 5.2 percent year-over-year, along with a 4 percent increase in deposit growth and almost a 4 percent increase in asset growth. It corresponds with savings growth. Membership growth rose slightly—at 40 basis points—still much stronger than what we've seen in past years. Still these are strong indicators and further evidence that credit unions are more and more attractive to consumers, the economy is improved, and lending is strong.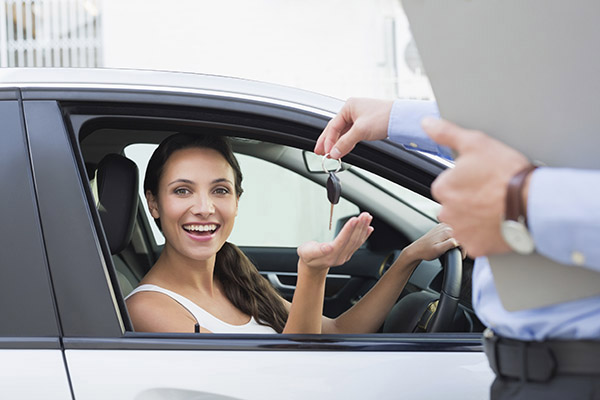 Turning more specifically to auto lending, it wasn't that long ago when some industry analysts advised lenders to brace themselves for an inevitable downturn in automobile sales. We went through a very tough cycle, obviously, that crippled U.S. automakers and created so many challenges for our country that made it very difficult to have access to credit of all types including auto financing.
But as new car sales bump up 3 percent in the first quarter of 2016, analysts are now predicting that new auto sales will reach 17.7 million in 2016. Credit Unions are marking out their territory in auto lending, and instead of dealing with a decline, some say they can hardly deal with the volume. However, that does not mean a downturn isn't on the horizon. Virtually all auto manufacturers, including the Detroit Three have reported a dramatic slowdown in car sales. This has been offset by strong truck, SUV and crossover sales for most manufacturers.
According to CU Direct, the largest CUSO that serves credit unions with indirect and direct lending solutions, predictions from a number of industry reports say it's likely that new car sales will plateau in early 2017 and perhaps begin to decline—but not before hitting that 17.7 million units marked for 2016. which would, once again, break year over year record for truck sales in the U.S.
But this golden period may not extend into 2017and beyond, that's the real message. Credit unions are now turning their focus to dealing with a potential decline in new car sales, and that may mean relying more on indirect lending and needing to revisit lending efforts with used vehicles, to support used vehicle purchases.
Auto loans are the fastest growing segment of CU lending portfolios, and they make up about one-third of total loans—just behind first mortgages. According to Callahan's, in 2015 auto loan balances grew 14 percent year over year. Indirect lending is the primary driver of that growth and has doubled in the last decade, recently outpacing direct lending. Year-over-year, indirect lending saw an 18.8 percent growth rate while direct lending rose by 7.6 percent.
Moving forward, lending managers say that streamlining their process with more automation is a top priority. Additionally, building relationships with dealers, paying attention to the market, and educating their organizations about the niche opportunities are also key priorities related to lending in credit unions.
As always, these are topics that are complex and ever changing, we can't cover in-depth but we wanted to share a few highlights on some things that seem to be really hot topics for credit unions in the current environment. If I look at it more broadly however, it seems that the major trends affecting credit unions today have to do with: concerns about rising interest rates, cyber security threats, data breach risks, internal fraud risks, continued new competitive challenges, new regulations and the costs of complying, and the challenges associated with attracting and retaining top talent, as well as reducing or maintaining a reasonable turnover rate for frontline staff. Those are all issues that credit unions are trying to wrap their hands around as they plan and execute to grow credit unions and serve more people with the essential services offered by credit unions.
We hope that CU Solutions Group can be your partner to help in many of these areas. Check out our new solutions at cusolutionsgroup.com/new and consider us for any of your needs in areas of technology, marketing and performance management.
Thanks for watching.