By David Adams
Welcome to the Priority Report, where we take the opportunity to tell you about the most important issues facing Michigan Credit Unions and discuss the ways we are helping them remain strong in a dynamic environment.
Let's start off with a brand new national program brought to you by MCUL and Affiliates and CUNA – Share the Love.

We introduced Share the Love on the national stage at America's Credit Union Conference. We've asked Credit Unions nationwide to create and submit videos demonstrating how they give back to their communities. Over the course of the fourth quarter, consumers will be able to view and vote for their favorite videos. Credit unions in three asset categories whose videos receive the most votes will win each month of the quarter and will receive donations to the charity of their choice. CU Solutions Group will award up to $105,000.
Consumers can also win prizes simply by voting for their favorite videos. Learn more at lovemycreditunion.org/cusharethelove.
Next up, I have some exciting news to report about Michigan Credit Union business lending.
First Quarter
Results for Michigan Credit Unions
Total loans: up 11.5%
Used automobile: up 15.6%
New automobile: up 16.5%
Member business loans: up 16.3%
Other unsecured Loans: up 11.6%
First mortgage: up 8.8%,
Credit cards: up 5.7%
Michigan Credit Unions are leading the way. Every year since the 2007 economic downturn, the Michigan Credit Union industry has trumped national business lending growth by a wide margin. During a 12-month period ending in March 2015, Michigan Credit Unions saw a 16.3 percent increase in business loans. This outpaced the 11.5 percent national growth rate by almost 5 points.
This robust business lending growth illustrates the importance of working with our members of Congress to raise the arbitrary limit on member business lending.
Michigan Credit Unions also saw the highest first quarter total loan balances on record at 3.5 billion dollars. Total outstanding loan balances grew 11.5 percent, the fastest annual increase since 1993.
Other key loan growth metrics were also positive. New automobile loan increased 16.5 percent and first mortgages were up 8.8 percent.
Turning to the association side of our organization, I have some information to share about the Michigan Credit Union Act refresh.
We have spent the last year identifying and vetting a series of proposed changes to the state charter here in Michigan. These proposed amendments are focused on a handful of areas including regulatory relief and providing new powers for Michigan credit unions. Your support for this effort is critical so when we ask for your help in reaching out to lawmakers, I encourage you to step up. Lawmakers will want to hear how the proposed changes would positively impact your ability to help your members. Throughout the summer, we are meeting with key legislators in order to reinforce the Credit Union difference and why strong, Michigan based-Credit Unions benefit the Great Lakes State. Watch for information about how you can share the Credit Union story with lawmakers in your area.
We'll also be in Washington for Hike the Hill this fall to explain our position on a number of topics including NCUA's field of membership revisions, member business lending, regulatory relief and overdraft protection.
Credit unions are known for our strong grassroots engagement, and the Hike the Hill is one of our signature events. I encourage everyone to plan on joining us for this important outreach opportunity.
And as you we all know, the 2015 Grand Raffle is in full swing.
Members love the Grand Raffle, which gives them a chance to win a grand prize of $20,000. Money raised goes to our federal PAC, which helps elect those that support Michigan credit unions.
In addition to the $20,000 grand prize, you can win a second-place prize of $5,000 and five third-place winners will each win $1,000.
And new in 2015, five tickets are available for the price of four – so a $20 investment gets you a free ticket—a deal that's hard to beat.
Contact our government affairs department for information if you haven't signed up yet.
If you were at the AC&E we hope you were wowed by the changes to our annual conference.
We have a variety of other events designed to meet the educational and networking needs of credit union professionals and volunteers throughout the year.
For example, in September we have the Fall Leadership Development Conference geared for volunteers and for senior level professionals, we have the Executive Summit.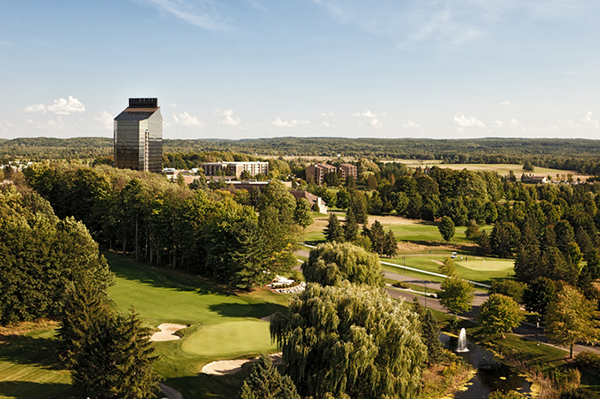 Attendees at the Fall Leadership Development Conference will hear from John Kolhoff from the Department of Insurance and Financial Services as well as regional experts from NCUA. This event at Grand Traverse Resort and Spa is ideal for volunteers regardless of experience or background.
The Executive Summit is specifically targeted toward CEOs and executive management team members.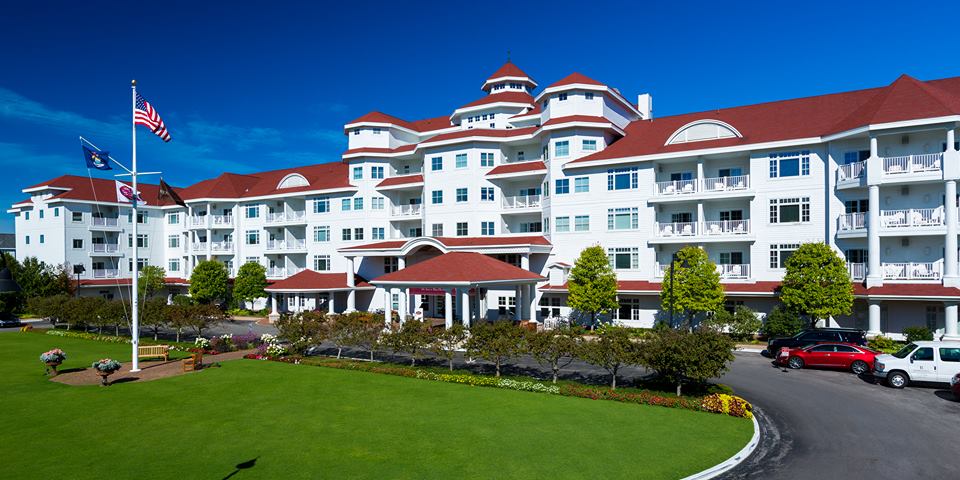 It is at The Inn at Bay Harbor. Just a short distance from Petoskey, attendees can relax in an "Up North" venue with amazing Lake Michigan views. In addition to high-quality content, there will be plenty of time for networking with your peers.
To sign up, it's as easy as going to mcul.org under the Education & Networking tab.
Now, let's turn to CU Solutions Group, which has some exciting products that are designed to help your Credit Union serve, grow and remain strong.
Can you believe we already wrapped up our second quarter? Time seems to be moving faster and faster with each passing year. And although I'm not happy that our beautiful Michigan summer is more than half over, I am very happy to report that CU Solutions Group's solid financial performance remains steady. We closed the second quarter with year-to-date net income of $4 million compared to a budget of $3.3 million; and year-to-date revenue exceeded budget by $1.5 million.
But our solid performance doesn't stop there. Actually, that performance is a direct result of the work we're doing in each of our divisions.
Our Technology Solutions area is focused on ways to further promote our mobile banking solution – MFM – CU Wallet and our latest product, Orpheus
The General Motors and Sprint programs continue to see record numbers in growth
In June, HR Performance Solutions released Performance Pro version 3.3
CUSG is partnering with a large regional ad agency Duffey Petrosky to create a new company that will serve Credit Unions nationwide with their marketing/agency needs, especially in the area of targeted advertising and big data
And finally, our Michigan cards division is excited to announce that 246 Michigan credit unions will share in a $29.2 million patronage dividend pool with our debit card and ATM partner CO-OP Financial Services

CU Essentials Benefits
Up to 50% in savings on website design and hosting packages
Up to 17% off scalable mobile apps
Up to a 40% discount on Financial Resource Center
Up to 75% off customizable, turnkey marketing collateral
First year free on Performance Pro
50% discount on bundled training, strategic planning or board governance
60% off Orientation and Onboarding Manual
I'd also like to share with you a brand new program specifically designed to support our smallest Credit Unions – CU Essentials. Now you can gain access to the products and services your Credit Union needs to compete in this market for FREE or at significantly reduced prices – products like website packages, mobile and online banking applications, marketing and more.
If you ever thought that your credit union couldn't afford those "big-ticket" products, I urge you to check it out at cusolutionsgroup.com/cuessentials or contact your national business consultant.
Before we close, I'd like to address the recent board-approved MCUL resolution concerning recommendations under consideration by CUNA's System Structure and Governance Task Force.
The task force is considering several proposals – one would have CUNA and state leagues rebranded under the name America's Credit Unions. They are also considering whether Credit Unions should be given the option to join just their state league or just CUNA or both.
The MCUL Board said it believes strongly that, based on its own member survey results, a very large majority of member Credit Unions favor having a choice in joining either CUNA, MCUL or both. Based on this input and national polling data, MCUL believes CUNA should enable state associations to allow choice in state/national affiliation if deemed desirable by the membership of each respective state association.
We also believe that the name and brand of state associations are the prerogative of each state association and should be decided by them, not by CUNA.
Regarding dues, state association boards and their members should determine dues formulas, the allocation of those dues and how they are collected, not CUNA.
We also believe CUNA-affiliated Credit Unions should pay state association dues in the state where their headquarters is domiciled and, if affiliated in that state, they should be afforded access to other state association services (as prescribed by each state association policy) without a requirement for additional dues or a reallocation of state association dues.
Importantly, our focus should be on how we can improved advocacy. Structure and dues collection practices and new formulas will not improve advocacy effectiveness – rather, what is needed is a bold, national legislative and regulatory agenda and improved grassroots lobbying with coordination between CUNA and state associations and member Credit Unions.
Finally, appropriate respect should be afforded to the importance of associations developing sources of non-dues income in order to reduce dues costs for member Credit Unions. Our model here in Michigan shows how a strong service corporation can help a trade association drive down dues, increase service levels and sustain an aggressive advocacy program.
Overall, the MCUL board resolution focused on the need to retain local control in the Credit Union movement. There will be more to come on this issue in the coming months.
Finally, we've added a new feature to Priority Report. A new comment section allows you to weigh in on the topics discussed here. The password-protected section is at the bottom of this written version of Priority Report. I look forward to hearing from you.
Thanks again for joining us and for all you do demonstrate the Credit Union difference.