Federal | State | Regulatory | CU Link | MCUF | Education | CUSG
January 2021
Welcome to the January 2021 Priority Report. We hope you and your family had a nice holiday season. We welcome a new year and the many opportunities, and yes challenges, that it brings.
We are encouraged with the news that the COVID vaccine is actively being distributed. The League is working with DIFS and the Governor's office to obtain clarification for vaccination timing for our frontline workers. The current schedule for vaccine administration does not list financial institutions and we are working to have that remedied for more clarity. Generally, we are hopeful vaccines are available to our credit union frontliners this Spring.
Like you, we were shocked and saddened at the events that took place at our US Capitol the first week of January. We condemn the actions of the individuals that broke the law and illegally entered and damaged the Capitol. We are thankful to the brave men and women who acted to protect those on site and ultimately secured the building.
However, we do not generalize or broadly brush the actions of a few to the republican party. As I communicated to our credit union community, as a bi-partisan trade association, we support lawmakers that support our issues. MCUL will continue to represent all political interests by supporting lawmakers and candidates who share our commitment to improving the legislative and regulatory climate for credit unions. That said, along with our national affiliate, CUNA, we will be doing a re-evaluation of our PAC policies and practices. There will be times, based on egregious actions by lawmakers, that we communicate our displeasure with certain actions, and either reduce or eliminate financial support. But that analysis will be done based on a careful and thoughtful process and with lots of industry input. And generally, we will stick to credit union issues and not allow partisan politics or non-credit union issues impact our policy decisions as a credit union association.
In that vein, on Thursday, January 14th, over 80 credit union leaders engaged in a bi-partisan constructive discussion that will help shape current and future PAC policies. Thanks to all who shared their insights. For our PAC trustees and MCUL board members who participated, this input was appreciated and highly valued.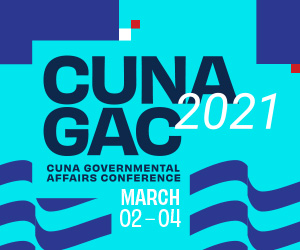 Switching gears, we are optimistically planning for an in person MCUL/CUSG Annual Convention and Exposition for August 22-25 in Traverse City. Our team continues to monitor safety guidelines and is moving forward in planning an event that is safe as well as engaging for attendees. CUNA has decided to keep the timeframe for the CUNA GAC in early March and is therefore proceeding with a virtual format considering the pandemic. We encourage you to register for the event and we are scheduling our Michigan legislative Hike during the conference. The Hike will be virtual, and we hope that you will be able to join us.
You should have all received your 2021 Affiliation information by now. Thank you to those who have returned dues and supported CU Link and the Michigan Credit Union Foundation. We encourage all of you to affiliate by the end of January. As always, we will remain dedicated to strengthening the credit union community, helping you serve, grow and remain strong. If you have any questions about the affiliation information, please reach out to your league representative or any of us at MCUL.
Now onto regular League and CUSG updates.
Over the past few weeks, a significant amount of work took place in our nation's capital as Congress moved to pass critical COVID-related funding and Fiscal Year 2021 appropriations legislation, as well as the National Defense Authorization Bill.
Following months of disagreement, Congress ultimately crafted a massive $2.3 trillion omnibus bill. The legislation combined Fiscal Year 2021 funding that will keep the government open until September 30 with emergency funding of important COVID-19 relief programs, such as unemployment, stimulus checks and rental assistance, along with changes and extensions to programs initially created under the CARES Act that were set to expire.
Important to credit unions, $284 billion is directed to the SBA's Paycheck Protection Program for first-time borrowers and another round of loans for second-time borrowers. To ensure PPP dollars reach the smallest and hardest-hit businesses, the legislation sets aside $15 billion for community financial institutions and an additional $15 billion for certain small depository institutions.
On January 11, the PPP loan portal opened to accept first draw loan applications from CDFI and MDI lenders only. Shortly after, the portal was opened to all lenders, including institutions not CDFI- or MDI-designated.
Some important legislative changes to PPP include establishing a simplified forgiveness application for loans up to $150,000 and providing lenders with assurances that no enforcement action will be taken against a lender who acted in good faith and complied with all regulations. A more detailed list of PPP reforms can be found on the MCUL website's COVID-19 Response portal.
Several non-PPP provisions supported by MCUL and CUNA were also included in the bill, such as a CECL standard delay, extension of the Central Liquidity Facility and Troubled Debt Restructuring provisions and $12 billion in funding to CDFI and MDI programs.
Lastly, it also allows forgiven mortgage debt to be exempted from income taxes until 2025, extends the deductibility of mortgage insurance premiums through 2021 and amends the CARES Act so federal credit unions can apply for and receive the Employee Retention Tax Credit.
As mentioned, Congress was also working on the National Defense Authorization bill vetoed by the President in mid-December. However, both chambers voted to override the President's veto and the bill became law, introducing MCUL- and CUNA- supported Bank Secrecy Act/anti-money laundering provisions.
In 2021-2022, we'll see a significant change in leadership in Washington, D.C. as Democrats will now hold majorities in both the Senate and House, as well as the White House following the inauguration of President Joe Biden and Vice President Kamala Harris on January 20. The change in leadership is expected to bring about new opportunities and new challenges for credit unions. We look forward to working with you to educate our federal policy makers on credit union priorities.

At the state level, the legislature is set to return in January to kick off the 2021-2022 legislative session. Our team does not expect much action in the month of January, as the new legislators settle into their roles and committees and leadership posts are filled. The Governor is set to hold her second state of the state virtually on January 27.
Our team will be focusing our efforts on meeting with and educating the new members of the House of Representatives on the importance of the credit union difference and our not-for-profit tax status. The advocacy team will also continue to monitor and provide updates on COVID-19 related legislation, emergency orders, and vaccine guidance as additional details are made available.
A number of pieces of legislation were signed by the Governor in the waning days of 2020. Legislation including extension of validity of driver's licenses, extension of electronic and remote notarization guidance, data breach notification, mandatory reporting of financial vulnerable adult exploitation and COVID-19 relief were some of the top bills our team was following. The Governor signed all of our top priorities with the exception of the data breach package. We will continue to work with the Governor's team and other interested parties this session to address any lingering concerns and push forward on this issue.
In Regulatory Affairs, our team continues to work with compliance professionals and the Compliance Network to identify needs within the credit union space. The Compliance Conference is right around the corner and will be held virtually on January 26 and 27. To register or find out more about the event, please visit our Education Event's webpage.
We continue to track emerging regulations from the state Department of Health and Human Services on mask and PPE requirements for businesses and Michigan Occupational Safety and Health Administration guidance on workplace safety. As more details from these agencies are available, it will be updated on our COVID-19 Response webpage.

---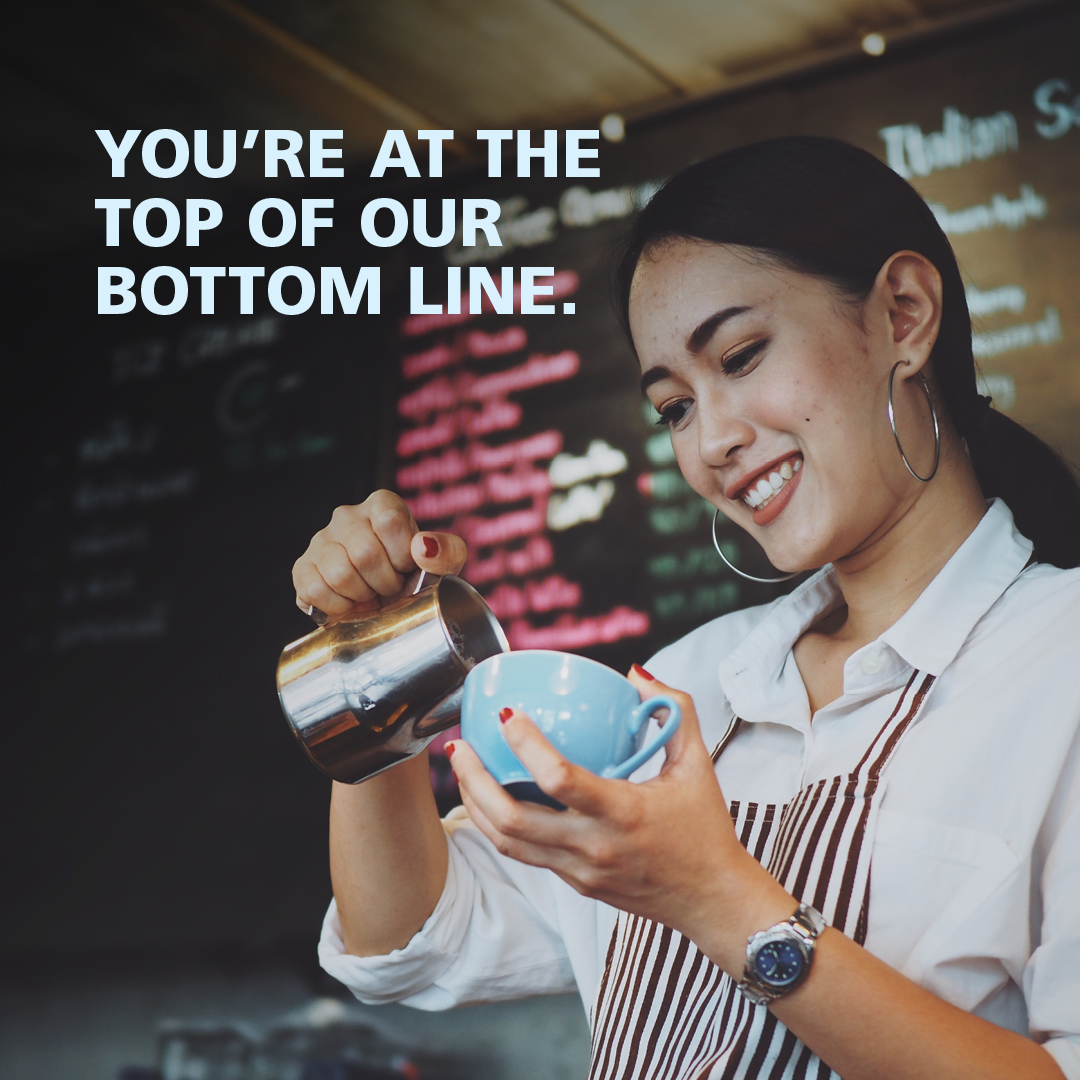 Regarding the CU Link Campaign, this year we aim to expand awareness for consumers, legislators and business owners alike. A series of messages for our new Banking Built for People campaign is streaming across the state, emphasizing the benefits of credit unions' not-for-profit model.
This campaign uses lessons learned from the past, including the turmoil of the previous year, and drives home the message, we are people helping people. This month, the Banking Built for People campaign was launched in media markets, continuing to move the needle of support for our member credit unions.
Credit unions can visit the mcul.org/culink page to view the new digital ads, learn more about the consumer messaging strategy and download marketing assets helpful in your own individual marketing campaigns, including downloadable videos with your logos and URLs.
As satisfaction with CU Link continues to grow year over year, I strongly encourage your full fair-share support for this program. We continue to see a strong correlation between the campaign's investment and the level of public awareness that it generates.
We are proud of the partnership between MCUL and our member credit unions to expand consumer reach, provide hope and offer solutions to those in need. Thank you for your continued support of this campaign.
In 2020, the Michigan Credit Union Foundation supported credit union community outreach and financial health initiatives with a total of $220,000 in funding. This support fueled grants for community enrichment initiatives, helping 32% of our credit unions directly, and financial education programs reaching thousands of families across the state on behalf of all our 213 credit unions in Michigan.
The challenges of the pandemic continue into 2021 with ongoing economic hardships for Michigan families and businesses and a corresponding need for increased credit union social mission activities. That's why it's the Foundation's goal this year is to raise and utilize at least $240,000 to boost credit union impact with support in three main areas: financial education and counseling; community enrichment grants; and credit union leadership development.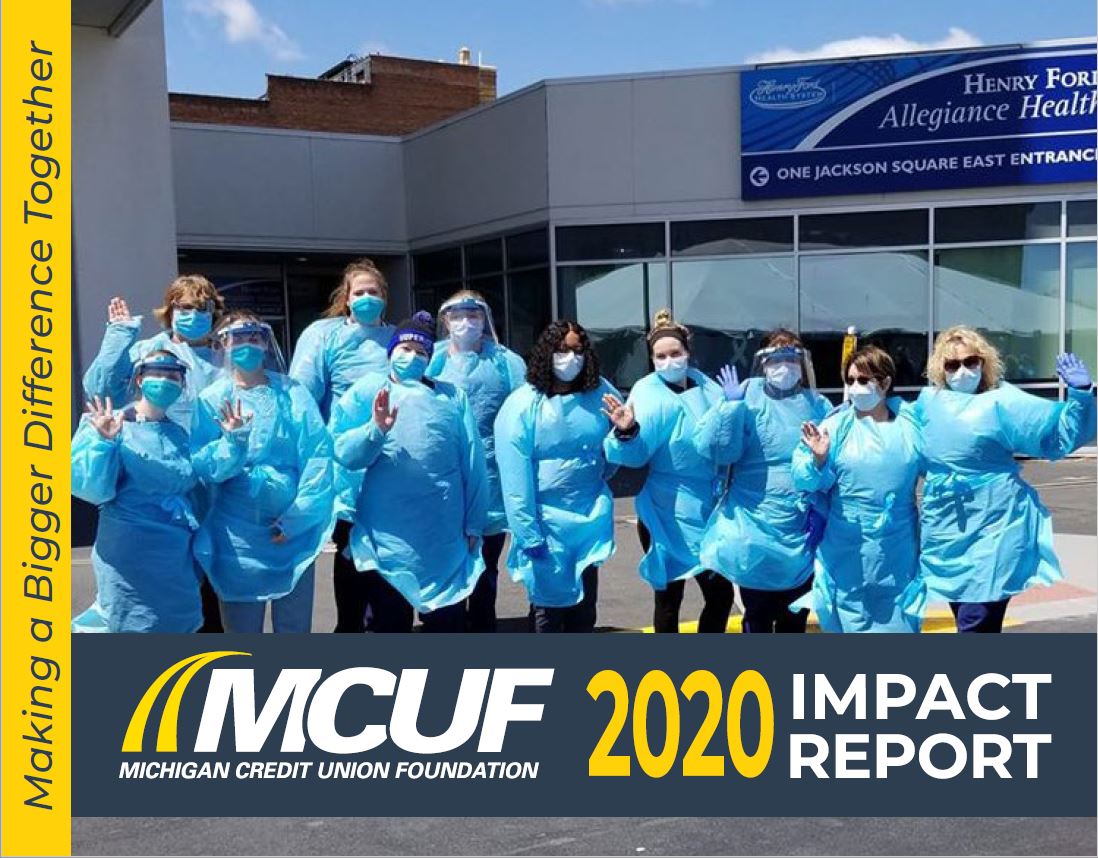 The Foundation is ready to help your credit union start your 2021 community enrichment activities with grant funding or with assistance for virtual Financial Reality Fairs. Early in spring, the MCUF Enhanced Financial Counseling Training will again be coordinated with program funding for all participants and full scholarships for small credit unions.
Of course, all these programs depend on the generous support of our credit union and business donors and annual fundraising is underway now. If you have not yet made a 2021 donation, I encourage you to consider supporting the good work of the Foundation this year.
To learn more about MCUF activities, apply for funding, or donate, please contact MCUF Executive Director Beth Troost. Thank you for your support and engagement with our Foundation.
EDUCATION
The New Year is bringing a great lineup of training from the MCUL Education team, including the Virtual Compliance Rulz Conference being held January 26 and 27. This will be followed by the Lending Trends Conference in February and the Marketing Madness Conference in March – also being offered virtually. Each event includes four bonus webinars delivered throughout the year.

We're excited about new training formats that have been developed to increase learning, decrease screen fatigue and maximize interaction to help credit union professionals succeed. Online registration is open, so be sure to visit MCUL.org for more information on what is ahead in 2021.

We have exciting news to share regarding the AC&E. To increase the likelihood of holding the event in person this year, we have changed the dates to August 22-25. The event will be held at the Grand Traverse Resort & Spa. Watch for more information on the MCUL website in the coming weeks.
---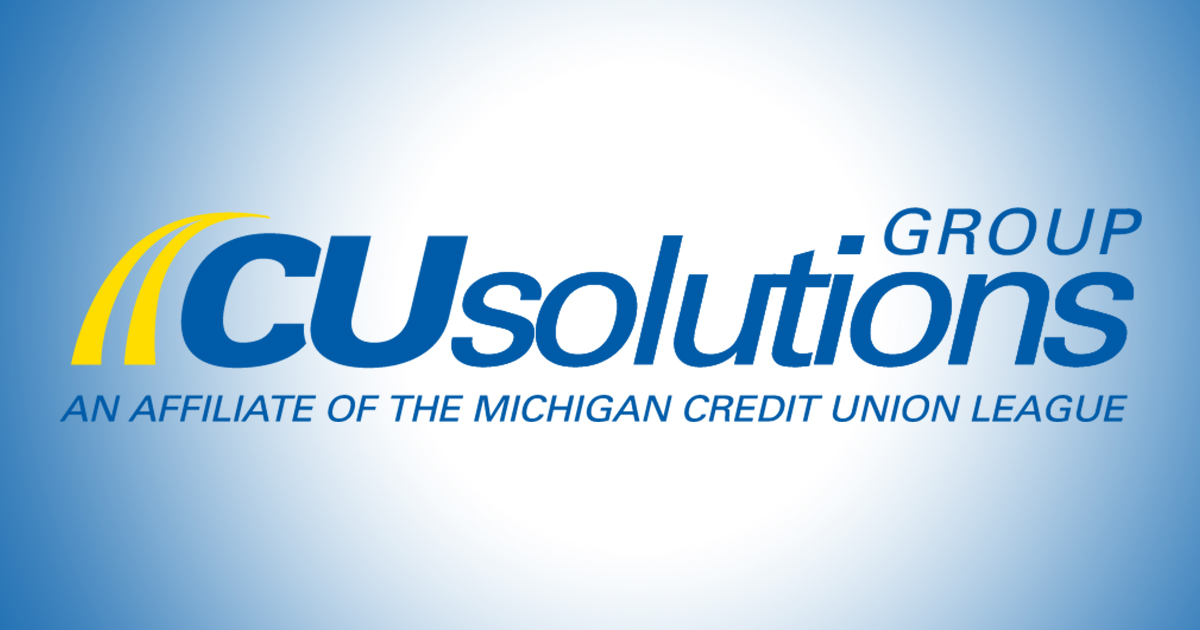 With the coronavirus pandemic making it virtually impossible to rely on brick-and-mortar services alone, CUSG Technology Solutions made several important partnerships and acquisitions in 2020. For example, our partnership with SilverCloud provided credit unions access to remote technologies including automated member support, turnkey chat bots and digital employee support.
We also launched a partnership with Pocketnest, allowing us to offer a white-labeled mobile financial budgeting tool. The branded app assists credit union members in their fiscal planning, walking them step-by-step through financial budgeting and goal attainment.
We partnered with Abrigo on its Paycheck Protection Program administration solution. This allowed us to help credit unions extend lending services and address the needs of new small business borrowers. In the fourth quarter, we announced a partnership with Ondot to offer a digital card management platform similar to those offered by tech giants like Apple, Google and Samsung.
The technology team also executed on a partnership with CalcXML, a premiere provider of customized financial tools and a Financial Stability Index. Credit unions can leverage these resources to deliver snapshots of a member's financial risk exposure in four areas: retirement, protection, liquidity and debt management.
In addition to these new partnerships, we've remained committed to providing safe, attractive and intuitive web design and hosting services to roughly 400 credit union and CUSO clients nationwide. Along with ADA digital compliance services powered by AudioEye, we've made continual improvements with new and expanded modules.
Looking ahead, Technology Solutions will add new features and updated dashboards to enhance the user experience of our CMS, including a new partnership with VidyoCloud, a secure video stream and banking platform.
For 2020, Marketing Solutions' Love My Credit Union Rewards program saw the sunset of our Sprint partnership and the transition into a partnership with no-contract wireless provider TracFone. With this new partnership, we're able to provide credit union members a monthly discount of up to 25%.
Early reception of TraceFone has been positive with more than 300 credit unions attending webinars in the last quarter of 2020 and more than 150 credit unions already enrolled.
Additionally, LMCUR added two more core partners in 2020: Carvana and IdentityIQ. IdentityIQ is a unique identity theft and credit protection company that protects members from multiple angles: education and credit tracking, fraud and theft prevention, insurance coverage, and full onshore restoration services.
Carvana is the leading e-commerce platform for buying certified, pre-owned vehicles and is the fastest growing auto retailer in the U.S. Members can get pre-approved for an auto loan with their credit union — and receive a $100 cash reward from LMCUR.
In addition to these new partnerships, we continue to move forward with Intuit TurboTax. Through 2020, CUSG remains TurboTax's top producing affinity partner in the financial services sector.
In 2020, MemberXP designed and launched a new sentiment analysis tool as part of its complete member experience suite. The new sentiment analysis captures previously unquantifiable data from the member experience and adds it to MemberXP's closed-loop measurement system.
Another large, key collaboration this past quarter was with WHITE64, a CUSO owned by PenFed Credit Union. Through the partnership, CUSG will offer WHITE64's award-winning marketing and advertising services to our clients.
Now in its 12th year, Save to Win continued to generate steady growth. Nearly 150 credit unions spanning 22 states are currently promoting Save to Win. Now, with more than 32,000 accounts, $200 million has been saved, and $3.5 million in prizes have been awarded to credit union members nationwide.
Finally, in early response to the pandemic, CUBE TV produced a series of ads to reinforce credit unions' not-for-profit, people-first service mantra, noting the availability of emergency loans, loan restructuring and deferred payments. Building on the popularity of these simple-to-customize videos, CUBE TV launched VidFuel — a digital library of pre-produced videos. Focusing on topics like home and auto, credit, checking and savings, credit unions can brand these videos for a nominal fee.
HR Performance Solutions ended the year with solid with consistent growth of core products, Performance Pro and Compease. Planning Pro also saw encouraging sales and engagement numbers, with more on the horizon for 2021. Increased usability and growth was fueled by across-the-board integration of all HR products.
An advantageous addition in 2020 to our core HR products was The Learning Center. As a stand-alone app, or integrated with Performance Pro, The Learning Center supports employee learning and development with more than 100 credit union courses and exams — including regulatory and compliance training.
By the end of 2020, all four of our owned software solutions — Performance Pro, Compease, Planning Pro and The Learning Center — received upgraded codebases and servers that supported software expansions — for example, Compease's new manager merit and bonus pay tables, and Planning Pro's growth as a general industry solution for virtual teams.
Midway through the year, CUSG and Plansmith came to an agreement on their budgeting software, Compass. Compass is a powerful and dynamic application that can help credit unions assess the financial impact of current economic conditions and make more informed decisions. This software enables a quick import of core system data to enhance budget accuracy with integrated forecasting and includes comprehensive liquidity and stress testing.
Turning to Strategic Advisory Solutions, in 2019, CUSG collaborated with six leagues and League InfoSight to create CU Risk Intelligence, a GRC platform with a suite of products — AffirmX, ComplySight and CU Vendor Management.
In May, CU Risk Intelligence efforts focused on regulatory amendments and the Paycheck Protection Program enhancing the development of new risk management and compliance how-to videos and newsletter content. Eleven videos were produced for the free Compliance Cares series and a Knocking COVID-19 Out of the Workplace staff training kit was deployed to address CDC-recommended topics. The integration of ComplySight and AffirmX was pursued in Q4 to bring more flexible options to credit unions.
Governease was refreshed to be an inclusive branding of all the division's governance efforts, which is now housed in the eAdvisory system. Seven products have been added under the Governease label, including five educational videos, one consulting service offering and one downloadable product.
Our eAdvisory virtual consulting services have grown this past year, with an addition of 30 new offerings and tools. These services provide a safe and convenient way to benefit from our strategic planning and risk management expertise while allowing us to reach groups who would not otherwise have access to high level resources.
For the recent strategic planning season, our Strategic Advisory division has evolved their services to be scalable in an environment where credit unions' needs change quickly. The team developed options for completely virtual, socially distanced in-person, and a hybrid approach to planning.
As we look ahead into 2021, we've laid out five strategic priorities for CU Solutions Group. Those are:
Enhance and grow the TracFone & TurboTax programs and launch new LMCUR partnerships.
Reinvent and improve all other core solutions with greater focus on credit union priorities. Grow sales for all core offerings in CU, non-CU and international CU sectors.
Use the subsidiary structure for strategic partnerships and shared ownership.
Improve our capital investment strategies and execution and streamline expenses.
Grow sales of new CU Risk Intelligence, AudioEye, CalcXML/FIST solutions, CTS Remote Services, The Learning Center, MemberXP and other new solutions.
That's all for our January Priority Report. Thank you for your time. If you have questions about anything I've covered, please reach out to us.