Hello, and welcome to the fourth quarter MCUL Priority Report for 2017. In addition to my monthly priority report, each quarter we provide MCUL members with an expanded update of our progress and accomplishments for the year and look ahead to the future. We're also crisscrossing the state in the first quarter to share our update and to increase awareness about the importance of credit union engagement in advancing the credit union industry in Michigan through the power of association.
In this report we'll cover current issues and activities and future priorities for our association and CUNA, before going over a brief update on CU Solutions Group and a short financial recap.
I want to start by going over some highlights of our most recent NCUA call report data. Michigan credit unions have surpassed the 5 million memberships during the third quarter of 2016–a number equal to half the state's population. In the first three quarters of 2016, we saw an increase of approximately 143,000 memberships–a 3.6 percent year-over-year increase. Michigan continues to enjoy the highest member/population market share of any of the ten most populous states. Kudos to our credit unions for their good work in making this happen.
Michigan credit unions showcased their commitment to supporting members borrowing needs with double-digit 12-month loan growth:
Total Loans: were up 10.8 percent
Credit Cards: grew 5.5 percent
Other Unsecured Loans: were up 7.7 percent
New Car Loans: grew 12.6 percent while
Used Car Loans: also grew 13.5 percent
First Mortgage Loans: rose 8.1 percent and
Member Business Loans: grew a whopping: 23.5 percent
Small business lending registered at nearly double the rate credit unions reported at the national level, and far outpaced last year's increase.
I continue to encourage our credit union leaders and our regulators to enable our industry to move toward increased appropriate lending risk in order to serve the needs of our members and communities. Loan quality continues to improve as Michigan credit union net charge-off ratios and delinquencies are steadily declining, remaining near all-time lows. This, along with continue high liquidity levels underscores the opportunity that credit unions have for more lending to fuel economic growth in Michigan.

I also want to thank you, our credit union leaders for your engagement. MCUL enjoys 100 percent affiliation, 100 percent voluntary support for the CU Link cooperative advertising campaign, 35 percent full share participation in CU Link, and the vast majority of our credit unions take advantage of our education offerings and CU Solutions Group's offerings. Your support makes us all successful and I thank you for that. And as you make your affiliation and financial support decisions this month, I hope you will continue that affiliation support for MCUL, CUNA and CU Link. We're so much stronger when we work together on our important priorites of removing barriers, promoting the credit union difference, providing solutions for service excellence and helping credit unions with a total regulatory compliance solution.
Now, to provide some details on results through the fourth quarter of 2016, as well as our priorities for 2017.
The recent election results have brought a change to the landscape of leadership at both the state and federal level. In Michigan, republicans will maintain their 63-47 majority in the House of Representatives, and both caucuses are under new leadership for the 2017-18 term.
While our new state leaders have proven to be strong supporters of the credit union movement, it is important for us to build relationships with them from the outset of their terms. We are particularly excited to be working with a credit union board member, Julie Alexander from American One, now a state representative, who will be an asset on credit union issues.
Our focus will be educating incoming lawmakers about our priorities, such as data security–informing them about the increased number of breaches and how they have impacted our institutions. In order to do so, the League is currently coordinating a work group that will be identifying opportunities with our leaders to reform data breach security at the state level.
At the federal level, our largest opportunity this year will be gaining regulatory relief with the new administration. We are optimistic that the new federal landscape will bring a fresh breathe of air regarding the industry's need for reforms that will lighten the regulatory burden for credit unions.
We will be working in tandem with CUNA and their team to advance our federal agenda, starting with CUNA's Campaign for Common-Sense Regulation, which asks the CUNA/League system to take full advantage of a credit union-friendly Congress. We will also be working together in 2017 to maintain credit union's not-for-profit tax status, as well as lessening the negative impact of CFPB regulations.
Additionally, we're excited that Michigan's influence on the House Financial Services Committee has expanded in 2017. Congressman David Trott, a second-term republican representing the 11th district in Southeast Michigan, was appointed to the Financial Services Committee, giving Michigan three members on the committee. Bill Huizenga, representing the 2nd district in West Michigan, was recently announced as chairman of Financial Services Subcommittee on Capital Markets and Securities for the 115th district. And with Flint's Dan Kildee, representing the 5th district, Michigan has a strong voice that will help advance our advocacy agenda.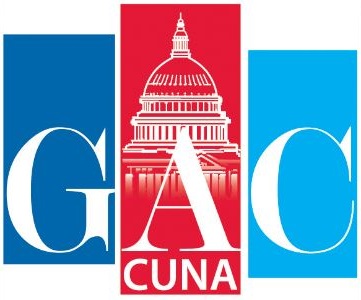 The League is looking to host a strong delegation of industry leaders at this year's CUNA GAC, scheduled for February 26 through March 1. This is a great opportunity to hear from regulatory leaders and talk with them directly about our initiatives.
Moving over to MCUL's Regulatory Affairs, our team has partnered with New Solutions Group, a Detroit-based, mission-driven consulting firm. New Solutions Group works with a diverse array of clients, including local, statewide and national community development organizations, regional chambers of commerce, foundations and non-profit organizations.
Together, with New Solutions Group, MCUL formed the Urban Taskforce, made up of Detroit and Flint CEOs. The purpose of the task force is to pull together Detroit–facing credit unions to determine whether, and how, credit unions can better serve the Detroit community. The final product of this effort is to be a white paper for the credit union system in Michigan identifying opportunities and best practices for credit unions to utilize.
Two Urban Taskforce meetings were held in the fourth quarter, and additional meetings are scheduled for 2017 to further hone in on the key areas of credit union focus identified by the taskforce.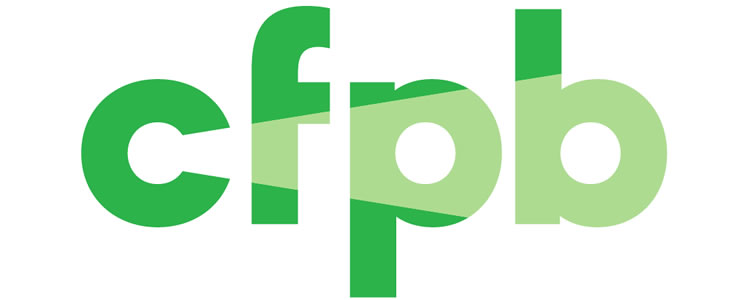 At the end of 2016, Regulatory Affairs also submitted comment letters to the CFPB and NCUA on proposed rules that could have a significant impact on credit unions. Comment letters included comments to the NCUA on the Field of Membership expansion and comments to the CFPB on Payday Lending as well as Arbitration.
The MCUL Compliance Helpline had another busy and successful year. In the fourth quarter alone, the helpline served 118 Michigan credit unions, with a total of 410 contacts. The helpline served credit unions of all asset sizes.
Additionally, the Regulatory Affairs Team, in coordination with DIFS and the NCUA Supervisory Examiners began a series of regional regulator roundtables in 2016. Two regional meetings were conducted in 2016, including a meeting in Grand Rapids and the second in Traverse City. These meetings provided credit union CEOs and staff the opportunity to discuss issues openly with DIFS and the NCUA in a small, informal group setting. The goal of these meetings is to get credit unions in front of their supervisory staff to ask questions and address issues as well as aid in eliminating the "fear" of contacting the examiners. Additional regional meetings are slated for early 2017, including meetings in Detroit and Lansing.
Our Education and Events team in 2017 is kicking off its full slate of events with the Compliance Conference in February, which is dedicating an entire day to insights and solutions for internal fraud security.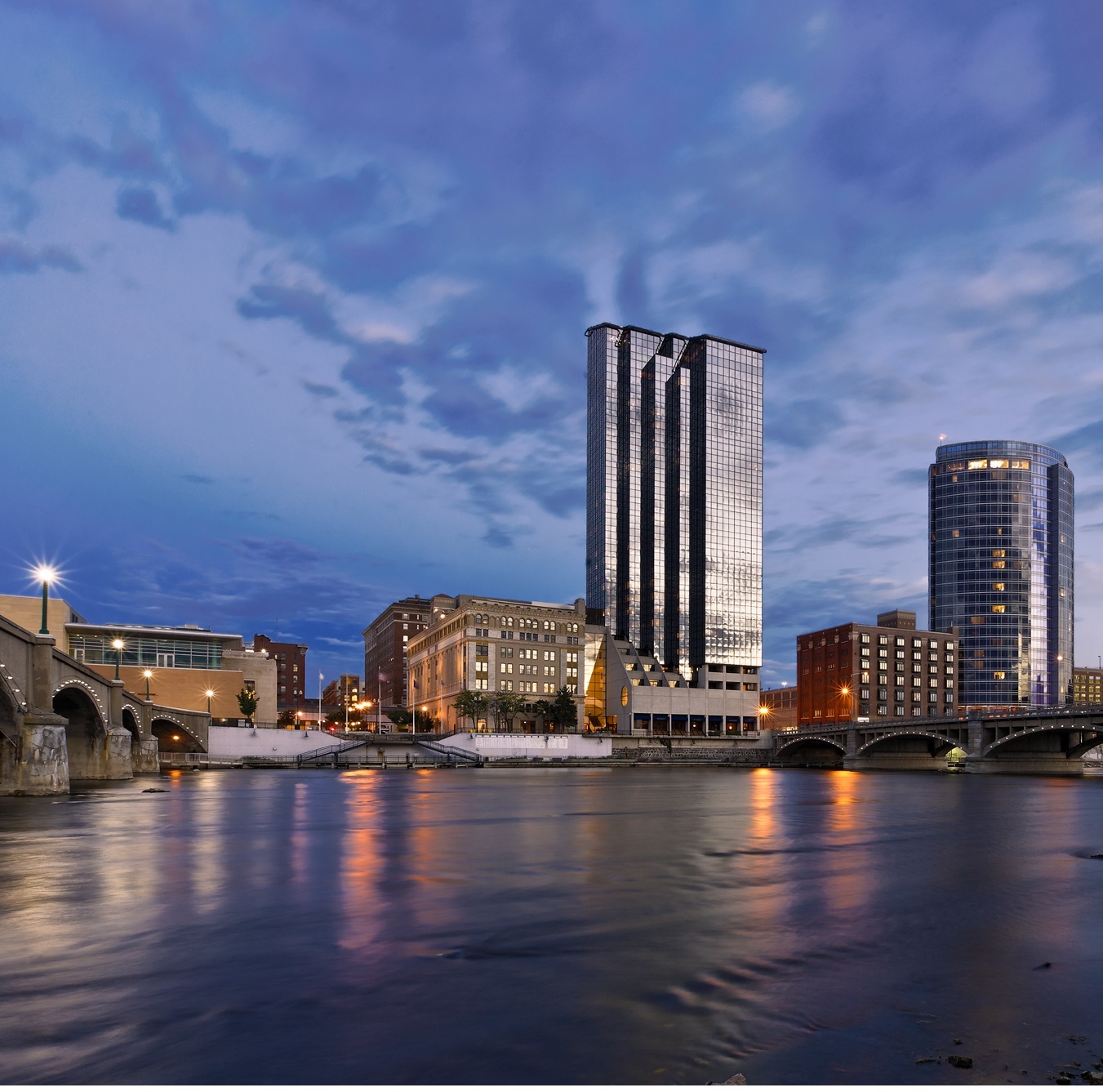 Our Lending and Marketing Conference, in March, will be the first to integrate a new and improved method of booking online hotel accommodations via a Passkey system. The new procedure will also be used for securing hotel rooms for the Annual Convention & Exposition, which is being held at the Amway Grand Plaza Hotel and DeVos Place in Grand Rapids, June 7-10. This easy to navigate process allows attendees to book hotel accommodations, after first registering for these conferences, and should reduce instances where attendees are being told that rooms are sold out.
MCUL believes investing in your personal and professional development prepares you for changing the world for the better, one credit union member's life at a time. We hope to see you, your staff and your volunteers at this year's events.
We're proud at MCUL to be a part of helping credit unions to serve, grow and remain strong so that we can have an impact on people's lives. That's our vision statement and we work hard to live it every day. Credit unions are needed by consumers and small businesses now more than ever and MCUL and CUNA are so honored to provide support for this great credit union movement.
Shifting to the business side, CUSG is coming off another highly successful year. This is a technology, marketing and performance solutions company that is two-thirds owned by the MCUL. We serve thousands of credit unions nationally but Michigan will always be our home and Michigan's 248 credit unions' needs will always be our core focus.
As we look to the future, CUSG wants to expand its capabilities to help credit unions with enhancements to their mobile banking functionality. To help with this, we recently announced the acquisition of 60 percent of CU Wallet and we'll be looking for similar investments in product development so that we can help credit unions of all sizes have access to affordable technology for serving their members' remote service needs.
In the area of marketing, we continue to look for niche marketing solutions through our FocusIQ joint venture. Our core expertise is digital advertising, turnkey marketing packs, prize-linked savings through Save to win, creative advertising capability through Gas Station TV and CUBETV studios and new solutios that are in the works.

Our third area of focus is HR Performance Solutions. Our core offerings Performance Pro and Compease are used by hundreds of credit unions around the country. But we also offer applicant tracking services and we'll soon launch CU Planning Pro and CU Board Navigator to help boards and management with planning and board governance excellence.
Our Michigan Solutions division keeps us focused on our partnerships with CUNA Mutual Group, Coop Financial Services and FI for helping credit unions insurance, shared ATM and branching and card processing needs. We're also committed to providing product led consulting in areas of compliance, HR and planning.

So as CUSG is successful financially, we're able to keep our dues extremely low. Only 4 percent of our budget is funded from dues and very low 9 percent helps fund our cooperative advertising. The remaining 87 percent of our funding comes from CUSG and our investment returns. This is a model that we're very proud of and your support for CUSG helps make that happen.
Now, let me offer an update on CUSG and how it is helping to support MCUL's mission.
In 2016, we set out to retool all of our core solutions. Without a doubt, this task is still ongoing, but we've made progress enhancing and evolving many key products throughout the year. Technology Solutions made advancements with its content management system including 12 major module updates—several expanded, enhanced and completely new builds—and made great headway with mobile app and responsive design capabilities. We leveraged major expansions with what was already the nation's largest prize-linked savings program, Save to Win, and we overhauled the member value proposition with Sprint. Performance Solutions nearly doubled sales in 2016 for core solutions Performance Pro and Compease, and Michigan Solutions generated roughly 70 percent higher-than-budgeted revenue with both FIS and CUNA Mutual Group. We also executed on more than 30 new media buys, expanded social media offerings, launched turnkey materials and integrated new digital technologies.
As we move into 2017, we'll continue to execute on a number of new initiatives, but we've narrowed our focus to five particular areas of emphasis. For the coming year, CUSG's key priorities are to 1) grow the Sprint program, 2) reinvent and grow all core solutions, 3) expand our revenue and earnings through product development and acquisitions, 4) improve our sales and marketing results and 5) streamline operating expenses.

One of the focuses of our Technology Solutions team in 2017 was Destination Compliance, which we designed and released in conjunction with MCUL, League InfoSight and CUNA. Through year-end, the team met with six individual credit unions' compliance staff, reviewing the current site and obtaining their feedback as to what they, as everyday users, would want to see. By working with credit union compliance professional and identifying key tools and resources they would utilize every day we can make Destination Compliance the go-to site for all things compliance. Going into 2017, focus group meetings will be held with the credit union participants and MCUL and CUSG staff with a goal of rolling out the new revitalized site by the MCUL's 2017 Annual Convention and Exposition.
Looking ahead, we'll continue with development work on Performance Pro 4.0, a new IT risk assessment solution, and CU BoardNavigator–CUSG's forthcoming board relations and policy building application. We also have plans in place to promote mobile and online banking solutions like Mobile Finance Manager, Orpheus, and our newly acquired CU Wallet.
For 2017, we've set four key goals for Technology Solutions. First, web design and hosting is a key area of strength in our division. We want to build on this by assuring best-in-class creative and execution for both desktop and mobile. We'll do this by expanding our scale internally, and through further partnerships and acquisitions. Second, we're committed to designing and building one or more new, proprietary software solutions. Third, we'll continue to research, develop, and ultimately launch new lifestyles apps that will help credit unions add value to mobile applications and mobile banking. Finally, we'll contribute to the product development and acquisition efforts of new credit union fintech offerings.
Shifting focus to Marketing Solutions, we initiated development work on the soon-to-be-released LifeSteps and Just Getting By Turnkey Marketing Campaigns, and even now, we're nearing beta testing for a new big data and targeted advertising solution.
Marketing Solutions also continues to make strides with our Save to Win program. We added four states to the program in 2016 for a total of 10, and have plans in place to expand to 16 states in 2017. Moreover, new legislation, driven by efforts from the MCUL, helped pave the way for our forthcoming prize-linked lending program. Beta testing with four credit unions in the first quarter of 2017, Michigan's first prize-linked loan program will be rolling out to credit unions later this year.
We've laid out five key priorities for Marketing Solutions in 2017. First, to strengthen and solidify our brand within Marketing Solutions and FocusIQ. Second, we'll look to grow Marketing Solutions and FocusIQ core solution revenue, particularly in the areas of media buying, GSTV, turnkey marketing campaigns, Save to Win and social media. Third, we'll continue to pursue new product development and acquisition opportunities. Fourth, we'll work to improve sales effectiveness in Michigan, as well as strategic national markets. And fifth, we'll ramp up corporate marketing support in an effort to grow revenue and earnings for all CUSG divisions.
One of the biggest developments for Love My Credit Union Rewards in 2016 was the unveiling of the new Sprint Credit Union Member Cash Rewards Program. As I'm sure most of you are aware, our new and improved value proposition for members has pivoted from flat, percentage discounts, to large-dollar-amount cashback rewards. This new member offer also came with streamlined logistics for credit unions and their members and a new pay-for-performance model that removes caps and increases earning potential for credit unions.
Earlier in 2016, we also generated phenomenal success with our TurboTax program. With more than a quarter million TurboTax Federal units purchased through Love My Credit Union Rewards, CU Solutions Group not only outperformed all other Intuit affinity programs, it surpassed Intuit's own year-over-year growth. Sales increased by 11 percent, credit union members saved nearly $1.2 million and CU Solutions Group reached the bonus revenue share incentive for the first time in the program's history.

And, with just shy of 100 videos submitted, more than 395,000 votes cast, and more than $100,000 donated to credit union sponsored charities, our second annual Love My Credit Union Campaign was an excellent cap to the year. Credit unions are well-known to many for their commitment to community and their charitable efforts. The campaign did an excellent job reinforcing this concept—as well as introducing the credit union difference to more and more people—and we're proud to be a part of it.

Finally, I would like to provide a brief update on Performance Solutions. I'm pleased to announce that new sales more than collectively doubled in 2016 for core solutions Performance Pro and Compease. This sustained growth is a direct result of improved digital marketing efforts and rigorous focus from a dedicated sales team. By further integrating marketing and sales efforts, and employing a new set of marketing tactics, plans are in place to maintain, or surpass, this pace in 2017.

Collaboration continues between the Performance Solutions and Michigan Solutions teams on beta launches for CU Planning Pro and CU BoardNavigator. These two new applications will help credit unions by filling resource gaps in the areas of strategic planning and board relations specific to credit unions.
I'm pleased to report a solid fourth quarter from CUSG, and I'm confident that we'll have a strong start to 2017.
I know we covered a lot of ground in this quarterly update, but I hope you've found our transparency regarding our current results and future priorities valuable.
In the spirit of financial transparency, I'm also pleased to report that MCUL & Affiliates had very strong financial performance in 2016. MCUL finished the year with an increase in Members Net Assets of $4.4 million, fueled largely by the success of CUSG and positive stock market returns on our investment portfolio. MCUL's combined assets now stand at $78.6 million and your capital or members net assets stand at $74.4 million. This base of capital will allow MCUL to keep dues low and invest in new products and services for our members.
But again, this strong financial success is a result of the affiliation support and the consideration of CUSG solutions by your credit union. Your engagement drives our success and together, the credit union industry advances. So, we're all having an important impact on improving people's lives. That's pretty awesome, don't you agree?
Until next month….
Thank you for watching.