January 2014 Priority Report - Q1 2015 Update
By David Adams
Happy New Year! In this first edition of Priority Report for 2015, I will take a look back at some of the results for 2014, but I'll mainly focus on the exciting things we have coming up early this year from MCUL & Affiliates.
I look forward to this monthly opportunity to highlight the most important activities at the MCUL and CU Solutions Group. If you haven't done so recently, I encourage you to check out our new, completely redesigned website, that is simple to navigate and targeted to specific audiences, such as CEOs. Look for the "especially for" section at the bottom of each page to access resources and information targeted to you. This is another example of how MCUL works to help your Credit Union serve, grow and remain strong.
I also want to touch on the third quarter industry numbers for Michigan. Membership continues to see above-average growth, adding 55 thousand members in the third quarter alone, which brings us to 97,000 new memberships for the first nine months of the year. This is significantly more growth than each of the two previous years in which we gained 79 thousand and 76 thousand new members, respectively. In other gains, member business lending rose again, to $1.4 billion, and total loans are up 3.4 percent to $28 billion.
The numbers continue to paint a picture of Credit Unions' increasing presence and appeal in the marketplace.
I'd also like to share the robust 2014 numbers from your trade association and CU Solutions Group. For the full year of 2014, our league financials show strong performance which allowed us to provide, for the fourth consecutive year, a 50 percent dues rebate to affiliated credit unions. Our Member Net Assets have increased $3.7 million, with strong stock market conditions pushing investment income up by $2 million and our subsidiary income totaling $6 million. These factors continue to enable the league to offer our credit unions low member dues coupled with high-quality products.
CU Solutions Group continues to grow, with net income of $7.9 million and revenue of $51.7 million for 2014. These results allowed CU Solutions Group to distribute $3.5 million in dividends this year. Love My Credit Union Rewards continues to drive CUSG's profitability, and we continue to enhance our relationships with our partners Sprint, GM and Intuit. As you may have heard, we also realized a $2.5 million gain on the sale of an investment in Gas Station TV.
While we are pleased with our performance in 2014, we are still working to continue to drive profitability in 2015, with solid strategic plans and a company-wide focus on reinvention.
I have invited the leaders from within MCUL and CU Solutions Group to provide updates from their areas.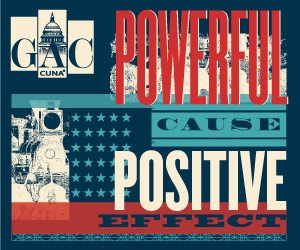 Ken Ross, Executive Vice President and COO of MCUL
MCUL is looking forward to a busy 2015 starting with the many new possibilities presented by a new Congress and state Legislature taking office in January. Our government affairs team has been hard at work connecting local credit union leaders with their newly elected officials across the state over the last couple of months and I encourage everyone to use every opportunity available to you to connect with these newly elected officials and reinforce with them the importance of the credit union difference.

We have five new members of the U.S. House from Michigan and a new senator. We have exceptionally strong, longstanding relationships with most of these elected officials and look forward to working with them in their new roles in Washington. The CUNA GAC, scheduled for March 8-12, will be here before you know it and we are planning an exciting lineup for our state GAC this spring, which will be April 21-22 in Lansing. I encourage everyone to consider participating in a legislative breakfast in 2015, where we'll have a chance to mix and mingle with your new elected officials along with your fellow credit union colleagues. I can't understate the importance of these opportunities for relationship building and informal networking.
On the national level in 2015, we will continue to press for meaningful regulatory relief and work to identify ways to protect consumers from retailer data breaches. Michigan will continue to work with CUNA to engage Congress on these issues.

At the state level, our top priority will be working on ways to strengthen our state charter. We'll be providing more detail on our efforts in this regard in the coming months. We will also be keeping a close eye on efforts to expand state payday lending authority as well as attempts to expand the pawn brokers' law to allow for vehicle title loans. While both were stopped in December during the lame duck session, we expect the issues to re-emerge in 2015.

We are looking forward to meeting with the NCUA and Consumer Financial Protection Bureau this year to continue advocating for regulations that are tailored to the credit union model, and where appropriate, that credit unions be exempted from unnecessary regulations.

I also want to remind you that we have begun our fund-raising for the 2015 CU Link cooperative advertising campaign. If you haven't made your contribution yet, there's still time. Each year, this statewide advertising effort generates an incredible amount of awareness across Michigan and effectively amplifies the individual advertising capabilities of the hundreds of credit unions around the state. This is a great example of the cooperative spirit in action and we have the most successful program in the nation. To learn more and contribute, please visit our website at mcul.org.
Renee Werth, Vice President of Education for MCUL
I want to start with a quick update about the 2015 Annual Convention and Exposition. I encourage you to book your accommodations now for our event on June 4-6. This year's event will be at the Grand Traverse Resort, and lodging is always in high demand. Rooms are being held at other Traverse City area hotels.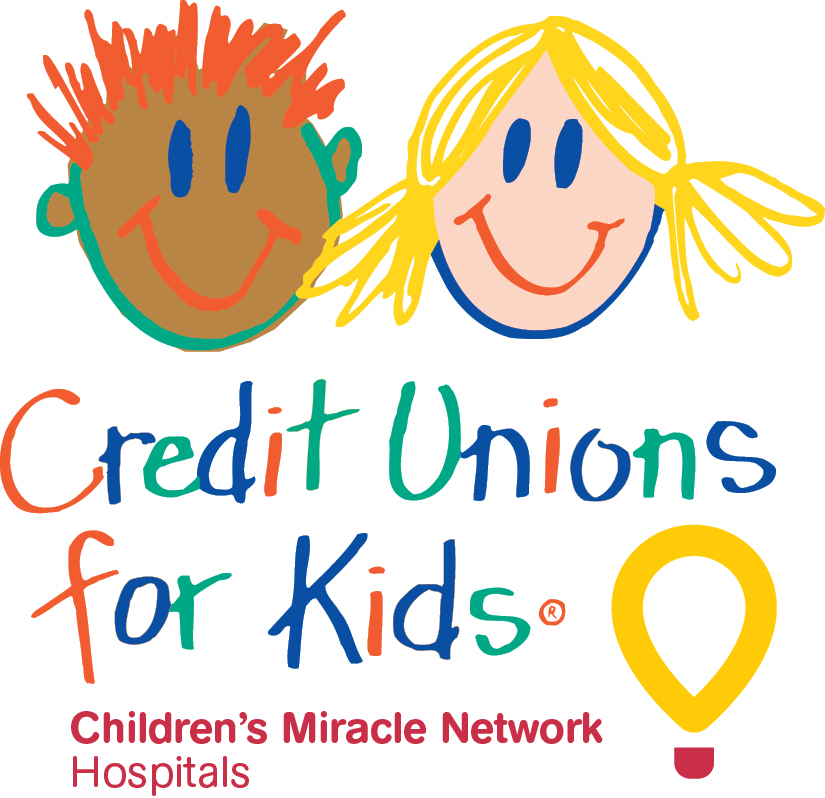 This year, you may want to consider heading to Traverse City a day earlier to take advantage of many new enhancements to the Thursday agenda, which is being reinvented to deliver even more high-value experiences. You are also encouraged to participate in a charity golf outing in support of Children's Miracle Network Hospitals on June 3.
Turning to other events, the Lending and Marketing Conference will take place Feb. 10-11. A wide cross-section of topics is planned for lending professionals, including how to:
Integrate technology into the lending process;
Protect an organization's reputation;
Fight back against predatory lending; and
Avoid indirect lending litigation.
Our marketing speakers will address how to track ROI for marketing initiatives and how Apple Pay will change everything. We'll also get an insider's look at two major advertising campaigns that reach beyond the financial services industry.
Of special note at the conference is a two-part workshop on social media overload. It will explain eight critical mistakes that can sabotage social media efforts.
The Compliance Conference immediately follows on Feb. 12-13. It will help credit unions serve, grow and remain strong with topics ranging from:
Online Account Opening and E-Signing;
Advertising Promotions; and
Integrated Mortgage Disclosures.
There will also be an open discussion with examiners from the state's Department of Insurance and Financial Services and the NCUA, allowing your Credit Union staff time to ask questions and gain insight from regulators.
Learn more about all of these events and find a complete list of our educational events for 2015 at mcul.org.
Drew Egan, President and COO of CU Solutions Group
We are very excited about the positive contributions CU Solutions Group has made to MCUL & Affiliates and credit unions across the country. We're looking forward to another year of providing solutions to help Credit Unions best serve their members.
Starting with our Michigan Solutions team, we made some great headway last year with a variety of initiatives and have some exciting things coming up in 2015.

CUNA Mutual Group remains a strong partner for Michigan Credit Unions. Last year, Triple A announced that it was terminating services to Credit Unions and their members in favor of a new bank relationship. This move underscores the importance of working with partners committed to the industry, and CMG is definitely committed. I'm happy to report that 98 percent of Michigan Credit Unions utilize one or more CMG products. Furthermore, through November, CMG has paid more than $34 million in claims to Michigan Credit Unions and their members and more than $8 million in reimbursements to Credit Unions.

Two new products are being introduced into the Michigan market this year. Resonate is a digital media and data analytics partner that can use its own set of big data to help target marketing dollars on the members most likely to respond to your marketing messages. Another new partner, Auto Financial Group, offers DrivingSense, a residual-based balloon loan financing program.
DrivingSense is part of our new Lending & Operations Solutions division; where the product development team has been researching auto and mortgage solutions that will provide new lending revenue opportunities to Credit Unions. DrivingSense, in partnership with Auto Financial Group, will provide a residual-based auto-lending solution for credit unions, giving Credit Unions the ability to compete with lease programs. Members using the AFG programs have lower auto payments, flexible loan terms and the benefits of eliminating negative vehicle equity. Contact your league representative or email info@cusolutionsgroup.com for more information.

Turning to Membership Enhancements, Love My Credit Union Rewards' new bundled enrollment options and simplified marketing requirements made 2014 an exciting year; and we continue to watch participation climb because of the changes made last summer and fall.

Looking ahead, we are right in the midst of tax season, and now is the time to promote Turbo Tax. The partner center is full of turnkey marketing materials that are ready to help you promote these discounts to your members – check it out today and help your members save.
The savings don't stop there. Members might be coming off a holiday splurge and looking for ways to save money. It's the perfect time to promote our entire rewards program to your members and help them get discounts on everything from cellphones to cars – plus cash-back shopping at stores including Macy's, Target and Best Buy. Love My Credit Union Rewards is a great way to enhance membership value, boost auto loans, drive card transactions and earn non-interest income. The Partner Center on lovemycreditunion.org has all the information you need to get started.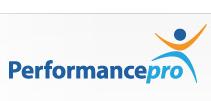 In HR Performance Solutions, the team has several product enhancements under way. These include integration between Performance Pro and different core HR systems that can reduce redundant data entry and create options for a single point of sign-on. Two thousand fifteen will also see a completely redesigned graphical user interface for Performance Pro, along with a mobile app.

The new version of Compease has been a success with our customers as more than 70 Credit Unions have already migrated to the latest version. If you haven't done so yet, I encourage you to take a look at the salary tools that can help drive employee performance, increase retention and reduce costs. There are a variety of webinars, demos and free trial offers available to learn about these products – please visit our website for more information.
Our Technology Solutions and Marketing Solutions teams are actively piloting remote services consulting with several existing clients and will be launching the remote services consulting service to Credit Unions nationally this year.
Our Content Management System has several new modules and enhancements, including: workflows, blogs, short URLs, multi-factor authentication, deleted page restoration, secure file management updates and others. We are looking to move to CMS 2.0 in April with a new dashboard, reporting and many additional features.
Marketing Solutions is planning a media-buying webinar in early February. This is part four of a series of digital marketing webinars designed to help credit unions better understand digital marketing and reach existing and potential members more effectively. We hope you will have someone on your staff take part in this valuable webinar. Details will be posted soon on the CU Solutions Group website, under Events & Webinars.

You know that digital media must work in concert with other marketing tactics, including direct mail, print advertising or exciting new channels like Gas Station TV. GSTV's sight, sound, motion (plus an audience that is more than just driving by) takes billboard campaigns to a new level and offers localized broadcast advertising at an online price. Contact your business consultant or league rep to learn about how GSTV can add an edge to your existing marketing tactics.
So, as we pull together marketing automation, big data and a variety of marketing tactics including GSTV, our goal is to utilize these methods in concert with one another to specifically target members based on aggregate data and then deliver your marketing messages across a multitude of platforms including mobile, digital, video and email. It's an exciting time in marketing, and CUSG Marketing Solutions has the tools and expertise to help.
From all of us at CU Solutions Group, have a happy New Year. We look forward to working with you.
David Adams, CEO of MCUL & Affiliates
It's exciting to start another year with record growth and new solutions for Michigan's dynamic credit union industry. Thank you for watching this update about all that we are doing on your behalf. I invite you to reach out to me or any member of my staff within the League and CU Solutions Group to share ideas about how we can better help your Credit Union serve, grow and remain strong.