Federal | State | Regulatory | CU Link | MCUF | Education | CUSG
February 2021
Welcome to our February Michigan Credit Union League Priority Report.
While we are now past the tumultuous election process and inauguration of President Biden, we find that we are now in the midst of yet another impeachment trial. Despite that congressional action, which is quite a distraction for our federal government, we are pleased that another stimulus package is on the way and will be signed into law hopefully soon. Our team continues to engage with our Michigan delegation on stimulus, PPP process and forgiveness as well as vaccination information.
We hope that you have been enjoying our Friday Five series this quarter, where we are focusing on culture, team building and human resource management issues during the pandemic. We have hosted some dynamic Michigan credit union executives and their HR professionals. I know teams across the state can benefit from their wisdom and experience.
This year is well under way with our core initiatives at the MCUL and CUSG. Hopefully, you've had a chance to check out our CU Link Banking Built for People campaign. We're really excited to feature our Michigan credit unions and how they have made and continue to make a positive impact for members. We're also working on a social media campaign to spur credit union engagement and excitement about the campaign. Watch for more on this soon!
Our education team is busy planning our annual convention for late August. We're optimistic that we can host a primarily outdoor event, under tents, and that all needed safety measures will be in place and adhered to. While the event may look a bit different from past years, we know the networking and camaraderie will be a welcome change after a year apart.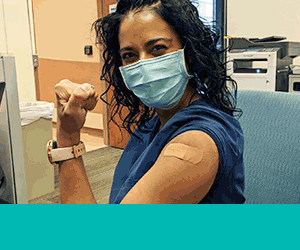 The League continues to stay abreast of the latest developments with the COVID vaccinations in our state. We are part of a working group with Governor Whitmer's Protecting Michigan Commission that has a directive of administering vaccines to Michiganders around the state. We continue to reinforce the message that credit union employees are essential workers and should be treated as such when considering the vaccination schedule.
We're looking forward to the CUNA GAC next month. While it will certainly be different in a virtual setting, I'm confident CUNA will provide all the important content of prior conventions. Our team is in the process of scheduling our Hike from Home visits with lawmakers as part of the convention. While we're not certain what impact the impeachment hearing will have on our visits, but we're optimistic we can still proceed on schedule.

Finally, if you have not completed your affiliation for 2021, please do. We value your commitment to our team, and sending in your affiliation enforces the strong partnership we already have going this year. Thank you for your support.
Now onto regular League and CUSG updates.
In our nation's capital, Senate and House Democrats are preparing another COVID-related stimulus bill. The President is expected to sign this into law before mid-March. The $1.9 trillion bill is expected to include, among other things: extend unemployment benefits; offer another round of direct stimulus payments; direct billions of additional dollars toward vaccine production and distribution; allocate dollars to schools; and provide emergency assistance to those who need help paying rent and utilities. There's also been talk of trying to increase the minimum wage to $15 per hour in the bill but it's not clear whether that will have the support required to pass in the Senate or if it's even allowed under the reconciliation process.
MCUL will continue to urge our congressional delegation to support programs that are helpful to credit unions and their members, including re-introduced legislation that would establish a housing assistance fund to help struggling homeowners avoid mortgage defaults and foreclosures. Likewise, we will also oppose legislation that negatively impacts credit unions' ability to serve members and their communities. We will keep you up to date as the next stimulus bill takes shape and moves along the legislative process.

At the state level, the legislature has returned and kicked off the 2021-2022 legislative session. Representatives have been elected and committee assignments announced. For the first time since 2009, committees in the House will all be chaired by senior members of the legislature. Our team will continue to spend the next few weeks meeting with members of our key committees and the newly elected members of the House of Representatives.
Governor Whitmer recently gave her third State of the State address. The Governor spoke of the challenges we've faced as a state during the pandemic and the progress we've made in combatting it. Her message was one that focused on the need to work together in a bi-partisan fashion to ensure that the State of Michigan continues to thrive.
Legislation has been introduced to expand payday lending in the state. This bill is the same version as the one introduced in the prior session. Our team is meeting with the coalition opposing this legislation, as well as the chair of the House Regulatory Reform committee, where the legislation was sponsored. We will look to further engage the credit union community shortly as this legislation begins to move.
Our advocacy team is also closely monitoring vaccine distribution and vaccine priority. The League is working with DIFS, the Governor's office and MDHHS to ensure that financial frontliners are able to get a vaccine during Phase 1c of the distribution plan. Additional information on this will be available in the coming months.
The advocacy team is continuing to collaborate with the Compliance Network to provide helpful and educational meetings with key leaders in the compliance space. For the Q1 meeting, the team is working with the Attorney General's office to address the new elder financial exploitation legislation that was enacted at the end of last year. There are a couple of new requirements that credit unions will be examined on, so this meeting will be important to understand what the AG's office is looking for.
At the state level, we continue to monitor COVID-19 orders coming out of MDHHS and MIOSHA and will be updating summaries on our COVID-19 response webpage as those continue to evolve and change.
At the federal level, the League, CUNA, the Compliance Network and local credit union leaders are following proposed regulatory changes and their impact on credit unions. When appropriate, we will submit comments to educate regulators on the impact of the proposed changes or work with members of the Compliance Network and local credit unions to draft their response to proposed regulations.
Regarding the CU Link Campaign, analytics on consumer reactions to our campaign have been rolling in over the past month. Traditionally, media buy dollars decrease during the fourth quarter due to increased media costs following the holidays and election. Despite that, consumers were actively engaging with CU Link at a higher rate than the previous quarter as reach, completed video views and clicks increased substantially.
This year, we aim to maintain our growth and extended reach to consumers, legislators and business owners with the new Banking Built for People campaign. The information we've gathered from past campaigns helps shape the course of cooperative advertising and messaging throughout the state.
As satisfaction with CU Link continues to grow year-over year, I strongly encourage your full fair-share support for this program. We continue to see a strong correlation between the campaign's investment and the level of public awareness that it generates.
Look for a big announcement coming from CU Link in the near future as we engage credit unions through social media and broadcast the credit union difference.
The Michigan Credit Union Foundation's 2021 goal is to raise and utilize at least $230,000 to boost credit union impact with support in three main areas: financial education and counseling; community enrichment grants; and credit union leadership development.
MCUF has already funded several credit union impact activities this year. Three Community Enrichment Grants have been awarded and several virtual Financial Reality Fairs have already been conducted.
Registration is now open for the MCUF-funded Enhanced Financial Counseling Certification training. This program enhances the CUNA self-study certification curriculum with supplemental online and group training and provides added resources for a comprehensive learning experience. Credit union staff from member services, branch management, lending, collections and community education will benefit from this training and be better equipped to guide members towards increased financial security.
Several statewide coordinated financial education programs have also launched, which will take place in April during national Financial Literacy Month. These include a new credit union-specific Biz Kids teen business plan competition and the Money Smart Kids Read program through public libraries and the High School Personal Finance Challenge. By sponsoring these initiatives through MCUF, credit union awareness and financial education will reach up to 10,000 Michigan families.
To learn more about MCUF activities, apply for funding or donate, please contact MCUF Executive Director Beth Troost. Thank you for your support and engagement with our Foundation.
EDUCATION
The Education team has been working to reinvent the lineup of our 2021 virtual conferences. Starting with the March Marketing Madness Conference, we have designed this virtual experience to minimize screen fatigue and increase information retention. This year's virtual event takes place for two-hours each day on March 3, 10, 17 & 24 — and then wraps up with a Final Four session on March 31.
The agenda includes topics on diversity, the member experience, growth strategies, understanding member mindsets, building sustainable relationships and much more. Registration also includes four bonus webinars that will support professional development throughout the year. Registration is open now at MCUL.org.
Also, be sure to mark your calendars with the new dates for the MCUL/CUSG Annual Convention & Exposition, being held August 22-25 at the Grand Traverse Resort & Spa. Watch for more information that will be shared in the coming weeks.

---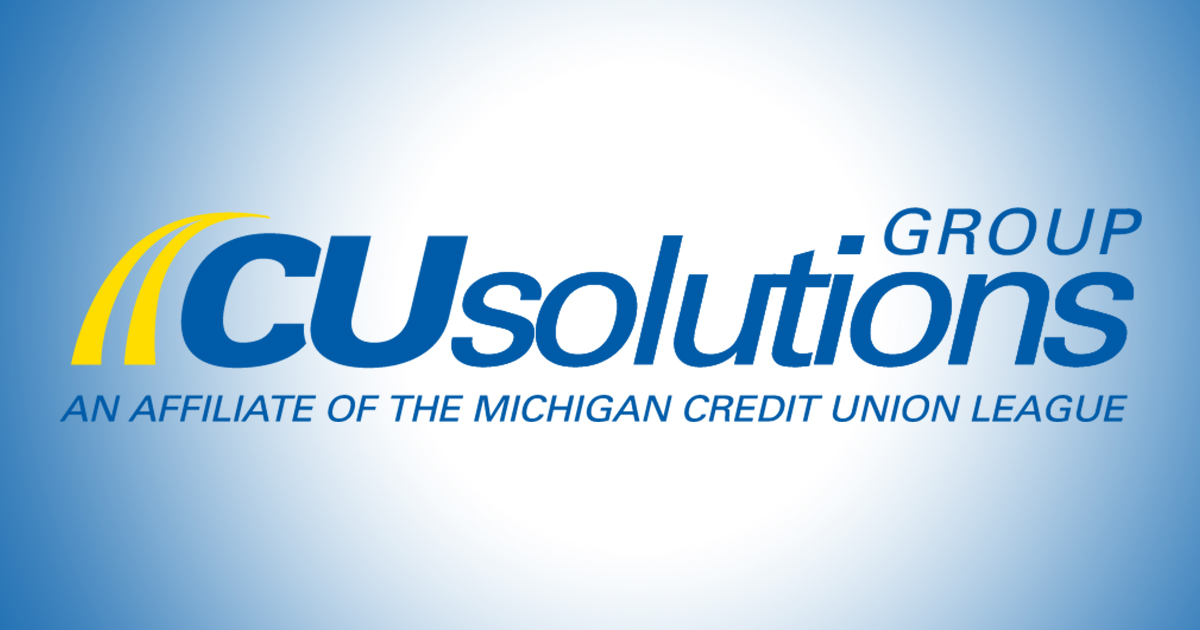 At the start of the year, we officially launched the new Love My Credit Union Rewards program offer from Carvana, the fastest growing auto retailer in the U.S. Carvana's multi-story vehicle vending machines, inventory of more than 20,000 vehicles searchable online, and array of no-cost, contactless delivery options make them a unique and compelling option in today's dynamic auto market. Credit unions enrolled in the LMCUR Carvana program will receive real-time loan leads through Carvana and their members receive a $100 cash reward, deposited directly into their credit union account.
Our partnership with TracFone, also through LMCUR, has seen strong uptake with credit unions in the past month. In addition to highly attended webinars, we've worked hard to create a variety of marketing assets to increase the effectiveness of the program's marketing for participating credit unions. Very soon we'll have a variety of email, social, and blog content to help credit unions connect with their members and deepen relationships by significantly lowering their mobile phone bill. All TracFone's wireless plans are designed to meet the unique needs of every member – each includes no activation fees, no cancellation fees, unlimited free plan switching, no contracts and, of course, a credit union–exclusive discount through LMCUR.
If you're interested in learning more about these new member offers with TracFone or Carvana, visit the Love My Credit Union Rewards Partner Center for a list of upcoming webinars.
You may already know that we've been helping credit unions expand their branches' digital footprint through Payzur's person-to-person payment service, which is competitive with options like PayPal, Venmo, or CashApp. Recently, our Technology Solutions team has implemented updates to Payzur's P2P mobile interface and API. Member expectations are high when it comes to this type of payment option through their credit union, and we know that keeping a sleek interface with intuitive design increases member satisfaction and is more likely to attract and retain younger members.
Inside credit union teams, employees and managers are starting the year with the notes and goals from their performance reviews fresh in mind. But we know, from observation and client interactions, it can be easy to lose sight of those goals as the year progresses, endangering team member growth and the vertical relationship between manager and employee. This has made a deep impact on how we developed and continue to advance our core performance management platform, Performance Pro. Tools within the platform have grown to include goal notes for both manager and employee, the flexibility to set and adjust goal progression, the ability to break down larger goals into smaller, achievable steps with multiple due dates, and processes to promote SMART goals.
With employee performance and development in mind, earlier this month, CUSG took a big step forward by completing our acquisition of the Canada-based CU Training. CUSG has been collaborating with CU Training for roughly the past year to integrate our performance management software with The Learning Center – a robust learning management platform built to boost talent, employee satisfaction and career advancement. This transaction positions us to better serve our clients by formally bringing our two teams together to work as one unit.
Available to credit unions in both the U.S. and Canada, The Learning Center is a feature-rich learning management system, backed by strong content and a dedicated team with extensive experience. The new integrated functionality with Performance Pro allows credit unions to tie courses to specific competencies and skills that employees are developing in their current position as well the position they hope to attain in the future. This maximizes the value organizations see from both their learning and performance management systems.
Finally, CUSG's Strategic Advisory team has already helped several credit unions this year with their CEO Reviews. This process can be invaluable for CEOs and their boards, validating or showing room for improvement regarding a CEO's salary and compensation, the communication success between the board and CEO, and more. While the first quarter of the year is a popular time to conduct these reviews, any time is a good time for a first review, as these benchmarks become more and more valuable as time progresses.
As we continue to seek better and more efficient ways to integrate our strategic service offerings, we recently added required trainings regarding credit union compliance reviews on our eAdvisory site. In addition to these added courses, the eAdvisory platform itself has undergone enhancements for improved navigation and usability. The new digital downloads area has all the top training resources in one place, including our two newest offerings: a "Robbery Prevention Training Toolbox," and a "Regulation E Procedures" download.
That's all for our February Priority Report. Thank you for joining me to hear about how we're starting 2021 and what we're excited to see develop in the new year. If you have questions about anything I've covered, please reach out to us.