Hello, and welcome to this month's Priority Report. In this report, I'll be highlighting a handful of topics including:
The proposed CUNA bylaw amendments.
Issues to consider regarding internal fraud risks.
Thoughts on the Flint water crisis.
The latest news on our Michigan Credit Union Act update
And the unmatched compliance resources affiliated credit unions have access to thanks to the CUNA/league partnership.
The CUNA Board has now officially asked member credit unions to vote on bylaw amendments that would allow direct membership with CUNA, and allow the board to modify future bylaw changes including those dealing with the size of the board and its ability to modify future CUNA dues levels.
These changes reflect a continuation of a process whereby CUNA is working hard to become a more responsive and valued resource to credit unions. I urge our Michigan credit union community to vote in favor of these proposed changes. They will serve our industry well, as CUNA and Leagues will now be more accountable to member credit unions for their respective value propositions.
On a related note, as our dues commitments come in this time of year, I want to thank you, as credit union leaders, for supporting the MCUL, CUNA, the CU Link cooperative advertising campaign and other important initiatives like our state and federal PACs, the A Stronger Financial Michigan advocacy fund and the Michigan Credit Union Foundation. Your support makes a big difference as we work together to make the industry stronger. That benefits everyone.
Although we're still waiting for all of our affiliation checks to come in, I can report that we expect to have a 97 percent affiliation rate of CUNA and the Michigan Credit Union League this year. That's a phenomenal demonstration of your support for MCUL and CUNA and the importance of them working together to achieve results, even in an environment where credit unions now have dues choice. It's clear that our credit unions see the value of belonging to both associations, so I thank you on behalf of the MCUL board of directors and on behalf of CUNA for that showing of support.
Relatedly, with the 50 pe

rcent reduction in our league dues this year conditional upon a minimum contribution to the CU Link collaborative advertising campaign, I can likewise report that we expect virtually all of our affiliated credit unions with MCUL to also be supporting the CU Link campaign at least at a minimum level. That means we will have an unprecedented 99% level of support for promoting the credit union difference via the CU Link campaign here in Michigan. And close to one-third of those CUs will be at a full fair-share supporter level.
That means that we will be able to do even more to promote the good works of credit unions in 2016 with our very innovative and compelling campaign, the "Steps" campaign.
The second issue that I would like to address briefly is the need for improved readiness on the part of every credit union with regard to internal fraud risk exposure. In the aftermath of two recent embezzlement cases in Michigan, I'm sure that every credit union in Michigan is having discussions in board rooms and management meetings regarding how you can prevent similar losses from happening in your credit union.
The MCUL has appointed an Internal Fraud Risk Working Group headed by our EVP Ken Ross, a former state regulator. The working group will work with industry experts to identify current requirements and best practices for fraud loss avoidance. We hope to have a report published in the spring. In the meantime, I suggest that every credit union large and small consider the following steps:
Fraud Prevention Tips
1. Adequate internal controls
2. Expand the scope of your annual opinion
3. Independent practices for your audit committee
4. Proper guidance for bond coverage
5. Look to your peers for guidance
Make sure that you have adequate internal controls and segregation of duties in your credit union. Employ a consultant, if necessary, to help you with the basics.
Expand the scope of your annual opinion audit to include necessary steps for verifying all major assets including loans and investments.
Consider modernizing the function of your supervisory or audit committee to make sure that it is independent and focused on the right practices on behalf of the board.
Consider expanding your bond coverage and consult with your bond carrier for guidance on the proper controls that you need to have in place.
Seek "best practice" guidance from your peers on all of these things and other steps that well-protected credit unions take to mitigate these risks.
Credit unions manage other people's money and there will always be both external and internal fraud risks, but taking the necessary steps to avoid catastrophic losses is a critical duty of the board and CEO.
I want to spe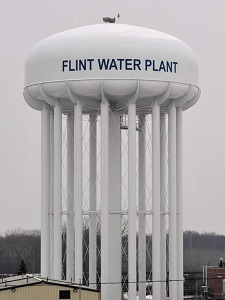 ak briefly now about the Flint water crisis. This has been a big story here in Michigan, but it broke out onto the national stage recently as news channels from across the country focused on the crisis and its causes. As with every challenge, this situation presents Michigan credit unions—particularly those in an around the Flint community—with an opportunity to question how best to contribute to the support of their members and communities.
In response to the crisis, I applaud the recent efforts of Flint-area credit unions that have explored ways to share information with members. We've seen credit unions in the area directing members to the resources that they need for temporarily accessing bottled water, installing filters, gaining access to government assistance dollars and of course, helping members know that credit unions are staying strong in the community to help with affordable financial services. The Flint chapter recently established a task force to look at short-term and long-term ideas, even as many of these credit unions are already proactively helping their members. The MCUL looks forward to working with the chapter on this effort. I know many of our credit union leaders have asked how they can help. Right now, I encourage you to support the efforts of the State of Michigan, the American Red Cross, the United Way and others who have set up fundraising and information sites. If and when we create other credit union-centric solutions, we'll be sure to share this information with our entire credit union community.
Shifting to the advocacy front, we're expecting another successful CUNA Government Affairs Conference in Washington. More than 130 Michigan credit union professionals will take part, meeting with our congressional delegation, NCUA Board members and officials from the CFPB. We also were happy to have an opportunity to recognize our MCUL legislator of the year, Congressman Tim Walberg, from Michigan's 7th Congressional district, who has been a key ally in our delegation. This conference, which brings together thousands of credit union professionals and volunteers to the Washington DC every year, showcases the imp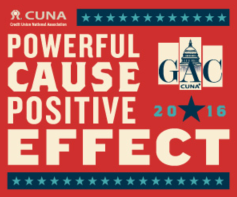 ortance of strength in unity across the credit union movement and the vital role that we can all play in advocacy. The event is a stellar example of how CUNA and Leagues work together on federal advocacy. We need a cohesive and integrated credit union system to have any hope of being successful in Washington, D.C.
Closer to home, here in Michigan, we continue to focus our efforts on getting our package of bills updating the Michigan Credit Union Act to the governor's desk. As you recall, we wrapped up 2015 with a big victory when our bills passed nearly unanimously through the State House. Those bills are under consideration by the Senate Banking Committee right now, and as of this taping we're expecting to be on the Senate side during the first three weeks of March. I thank Ken Ross and his team for the great progress they've made thus far and I encourage our credit union community to continue to let your state senators know how important their support is for this legislation.
While we are working to meet and educate each of the 38 state senators individually to ensure that they understand our position and the benefits that these updates will provide for credit unions and their members across our state, we are especially focused on the Senate Banking Committee members and its Chair, Senator Darwin Booher. We have had a very positive working relationship with Chairman Booher, who was a lifelong small town community banker. To his credit, even though Senator Booher has a strong identification with the community banking model, we believe that he fully understands the uniquely positive role that credit unions play in communities across Michigan and he has displayed an ability to look at both sides of these important issues. We are confident in the strength of our public policy arguments and that we will get a fair hearing by the Senate committee, just as we did in the House.
We believe we're still on track for a bill to be passed by spring and we'll have more information on mcul.org as the hearings progress and the bill makes its way toward the full Senate for a vote.
Our MCUA update is all about making it easier for credit unions to do business, but that's not the only iron we've got in the fire right now. I'm pleased to announce that CU Solutions Group is rolling out a new series of webinars on the importance of mobile banking and the impact it can have on your credit union.
The average credit union member's age is in their mid- to late-40s, and we all know that our institutions need to be attracting new, younger members. This means that most credit unions are looking to attract consumers in their prime borrowing years—a time in which they'll need credit cards, car loans, mortgages and a host of other financial products and services. But that's easier said than done, so how can your credit union attract—and, more importantly, retain—those members? This free webinar can help you understand the most relevant and up-to-date mobile banking technologies in our industry.
Not only will participants hear from mobile banking expert Mark Barish, you'll learn how you can use mobile banking functionalities for marketing, how mobile can speed up the decision-making process for loans, and how to implement new technology that Millennials really want, like P2P payments, bill pay selfies and more.
Many Michigan credit unions already offer mobile banking service for their members, but this is an area that's changing at a rapid pace, so there's plenty to learn here even for credit unions that are well-seasoned in mobile.

For more information, visit CU Solutions Group website and click on "Events & Webinars" at the top of the page.
Lastly, I want to briefly touch on MCUL and CUSG's vision for a total regulatory compliance solution. This is one of the four pillars of focus for MCUL. We've seen tremendous consolidation in our industry over the last decade, some of which can be tied back to the compliance burden placed upon credit unions. So, it is more important than ever that your trade associations, CUNA and state leagues, develop a full, dynamic suite of solutions to help credit unions of all sizes with this challenge.
Through our partnerships with CUNA and League InfoSight, MCUL is able to provide a host of compliance-related services for credit unions. The CUNA/league system works together to help credit unions with their top association priority, advocating, reducing and complying with regulations. We do this by removing legal and regulatory barriers, providing credit unions with education and information on regulations. We also offer implementation products like InfoSight, ComplySight, PolicyPro, CU Vendor Management and consulting to assist with the management of compliance. We continue to work to enhance and streamline examination standards in our communications with state and federal regulators.
Access to services like League InfoSight, Policy Pro, CU Vendor Management and ComplySight help credit unions with affordable compliance solutions. And when your institution runs into issues that are a little more complex and you need further assistance, compliance consulting is also available. We also plan to introduce a new IT risk assessment audit tool and surely other services in the months and years ahead.
CUNA and your league are constantly working together and collaborating to make sure that the support that is provided, the resources that are accessed and the tools available to you are the highest value proposition in our industry. So I hope you take advantage of these offerings, most of which are a benefit of affiliation with MCUL and CUNA.
I hope you've found this edition of Priority Report valuable. You can find the written version online at mcul.org along with access to all of the resources mentioned in this report. I welcome your feedback on any of the issues mentioned, and I want to thank you again for your strong support for MCUL and CUNA as we work together to strengthen our credit union charters, promote the credit union difference, provide great solutions and support credit unions' need for a total comprehensive compliance solution.
Thanks for your time!