February 2015 Priority Report
By David Adams
As winter is hitting hard in Michigan, a new winter storm literally shut down Washington as I write this and Boston has been hit by record snowfall. Despite the cold weather, all of us here at MCUL & Affiliates are working hard to remove barriers, to promote the Credit Union difference and to offer solutions for helping credit unions with service excellence.

Our MCUL EVP/COO Ken Ross and I are making our way around Michigan during this first quarter to share a more complete update on our priorities. You can access a copy of that presentation on our website in the Priority Report section of the CUBE TV portal.
In this report video, I want to draw from that longer presentation to share a few highlights regarding the things that we're working on. I hope that you will share both the chapter presentation and this video report with your management staff and board members. Our goal is to keep you informed and to seek your input on our priorities.
When you look at MCUL's top 10 priorities, you'll see that at the top of the list is a bold national legislative agenda to help Credit Unions with real regulatory relief. We think this should include a complete exemption from Consumer Financial Protection Bureau for all Credit Unions. But in the meantime, we'll chip away at the regulatory burden by commenting on proposed regulations and lobbying both lawmakers and regulators for more sensible regulations.
The crippling winter weather in the Northeast serves as a great metaphor for what Credit Unions and all financial institutions are facing with regulatory burden. Rest assured that we're working with CUNA to help address these huge challenges with Congress.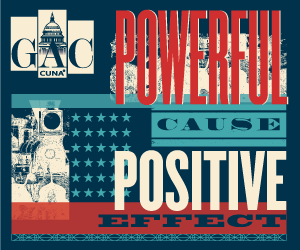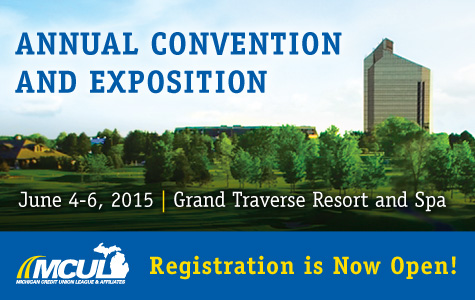 And so, your active participation in the grassroots lobbying process is critically important. Our CUNA GAC is coming up soon, March 8-11 and someone from your credit union should be there. If you miss it this year, make plans to come in 2016. You can also plan on attending our state GAC on April 21 and our annual convention in Traverse City on June 4-6. Get involved and support our PAC fundraising with employee contributions, make a credit union contribution to the "A Stronger Financial Michigan" fund for election year issue advocacy and participate in your local chapter meetings with lawmakers and regulators.
It all makes a huge difference and we can only get it done together.
Nationally, in addition to reducing regulatory burden, we'll continue to advocate for the preservation of our tax status, work on data breach legislation and hopefully find an opportunity to modernize the federal credit union act.
Back in Michigan, we're working to modernize our state Credit Union act again, to allow Credit Unions to offer trust services, reduce lending and regulatory barriers and to have the option to compensate board directors, among 50 or so changes that we're going to lobby for. Again, our April state GAC is a perfect opportunity to help us with these efforts.

Also among our top MCUL priorities are improving our support and advocacy for small-asset-size credit unions and creating a more holistic library of resources for SAS Credit Unions and other groups like CEOs, lending professionals and others. We're also reinventing the Michigan CU Foundation to place a greater emphasis on financial education and grants for community-driven initiatives as well as the foundation's continued commitment to small Credit Unions.

Another big priority for us continues promoting the Credit Union difference with more long-term planning for CU Link and resources for targeting younger consumers. So, as our CU Link campaign ramps up again this year, make sure that your Credit Union is a contributor along with the 60 percent of your peers who are also in the campaign. And in fact, 90 percent of our Credit Unions with more than $400 million in assets are supporting the cause. You can also integrate your own marketing with the CU Link messages with money coming back to help with that if you're a full-share contributor.
Coming soon, we're working on a younger member content pack that will enhance your messaging to millenials – both current and future members. We plan to provide even more compelling incentives to be a part of the largest voluntary Credit Union cooperative advertising campaign in the nation – CU Link.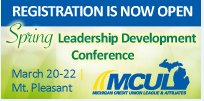 Quality education events are also a top priority for MCUL & Affiliates. So, in addition to the CUNA and MCUL GACs and the annual convention in June, plan to take advantage of our two leadership development conferences – one in the spring, March 20-22 at Soaring Eagle and of course the fall conference, Sept. 11-13, in Traverse City. These events are great for Credit Union directors and senior management.
And speaking of senior management, our Executive Summit will once again be at the beautiful Inn at Bay Harbor September 16-18.
So, in addition to removing barriers and promoting the credit union difference, we're also committed to providing great solutions to our Credit Unions through CU Solutions Group.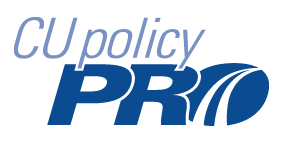 Technology Solutions builds and hosts great "responsive design" websites but they can also help with mobile strategies and great Web enhancements even if you use another provider. Through this division, CUSG also manages the League Infosight company that provides Infosight, PolicyPro and ComplySight to credit unions nationwide. Be sure to take advantage of the new ComplySight product to manage your Credit Union's compliance needs. And if it helps, we have compliance consultants who can offer product-led consulting to help you with the daunting task of making sure your Credit Union is compliant.
If you're using Infosight, PolicyPro and ComplySight, please give us your feedback on how we can improve these products since we manage them for Credit Unions nationwide through the league Infosight consortium.

Our Marketing Solutions division is focused on providing niche marketing solutions such as Save to Win, Gas Station TV and our financial resource center, a great content library for financial education. But our marketing team can also help with digital marketing and digital media buys as well as marketing automation. And for smaller Credit Unions, they can help with a full marketing and advertising plan with your limited budget, that will integrate well with our CU Link multi-media statewide campaign.
| | |
| --- | --- |
| | |
In HR Performance Solutions, if you're not among the 1,200 credit unions using Performance Pro and Compease, you should be. These solutions and the product-led consulting that goes with them can help you attract, retain and manage the great talent you need at the credit union to be competitive. We're also working on integration strategies to help meld these solutions with your payroll provider and your human resources. For credit unions of all sizes, you can't afford not to have good performance management systems in place that help document and improve staff performance.
In the Love My Credit Union Rewards program, most of our Michigan Credit Unions are already promoting the discounts for GM, Sprint and TurboTax but we encourage you to double down on your promotion of Chevrolet, Buick and GMC products in order to capture more new vehicle loans. We have consultants who can help you maximize the value of all these programs. We're also working on bringing other auto brands like Ford, Chrysler and others into the mix.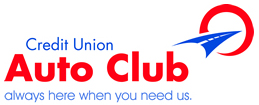 In fact, I believe that at some point in the future, if your Credit Union isn't promoting the GM discounts at a premium level, your members may cease to have access to the program. This will put you at a competitive disadvantage and may impact your ability to secure financing on those purchases.
And don't forget to make Credit Union Auto Club a great alternative to AAA's roadside assistance program. This is a good compliment to your auto lending services. And Credit Union Auto Club can be less expensive than AAA in many cases. So, there's another value add for your members.

And while you're at it, did you know that Love My Credit Union Rewards also has member discounts with DirecTV and ADT for home security? We're proud of these offerings and welcome your input for how we can do even more.
In our new Lending & Operations Solutions division, we hope you'll consider a proposal for custom training as well as consulting in areas of compliance, human resource management and planning. We have a great team of professionals with extensive Credit Union operational experience who can help in all of these areas.
As we try to find niche solutions to help Credit Unions say "yes" to more loans, we're announcing new partnerships with RapidAdvance for specialized small business loans and reverse mortgages. We have launched expanded partnerships with CU Direct for indirect lending in Michigan and with Auto Financial Group for a lease-like balloon note product called "Driving Sense."
Finally, our Michigan Solutions team continues to support our partnerships with FIS for credit card support, with CO-OP Financial Services for debit card support and ATM and branch networks and with our great partner CUNA mutual group for insurance services.
For all of these CUSG products, you can get information from your league representative, check us out online at cusolutionsgroup.com or send me an email at Dave.Adams@mcul.org.
We're focused on reinventing all of our core solutions and making sure that we are working on the things that matter most to member Credit Unions in Michigan: removing barriers, promoting the Credit Union difference and providing solutions for service excellence.
Thanks for listening and I hope to see many of you at our upcoming events.