Welcome to the MCUL's year-end December Priority Report.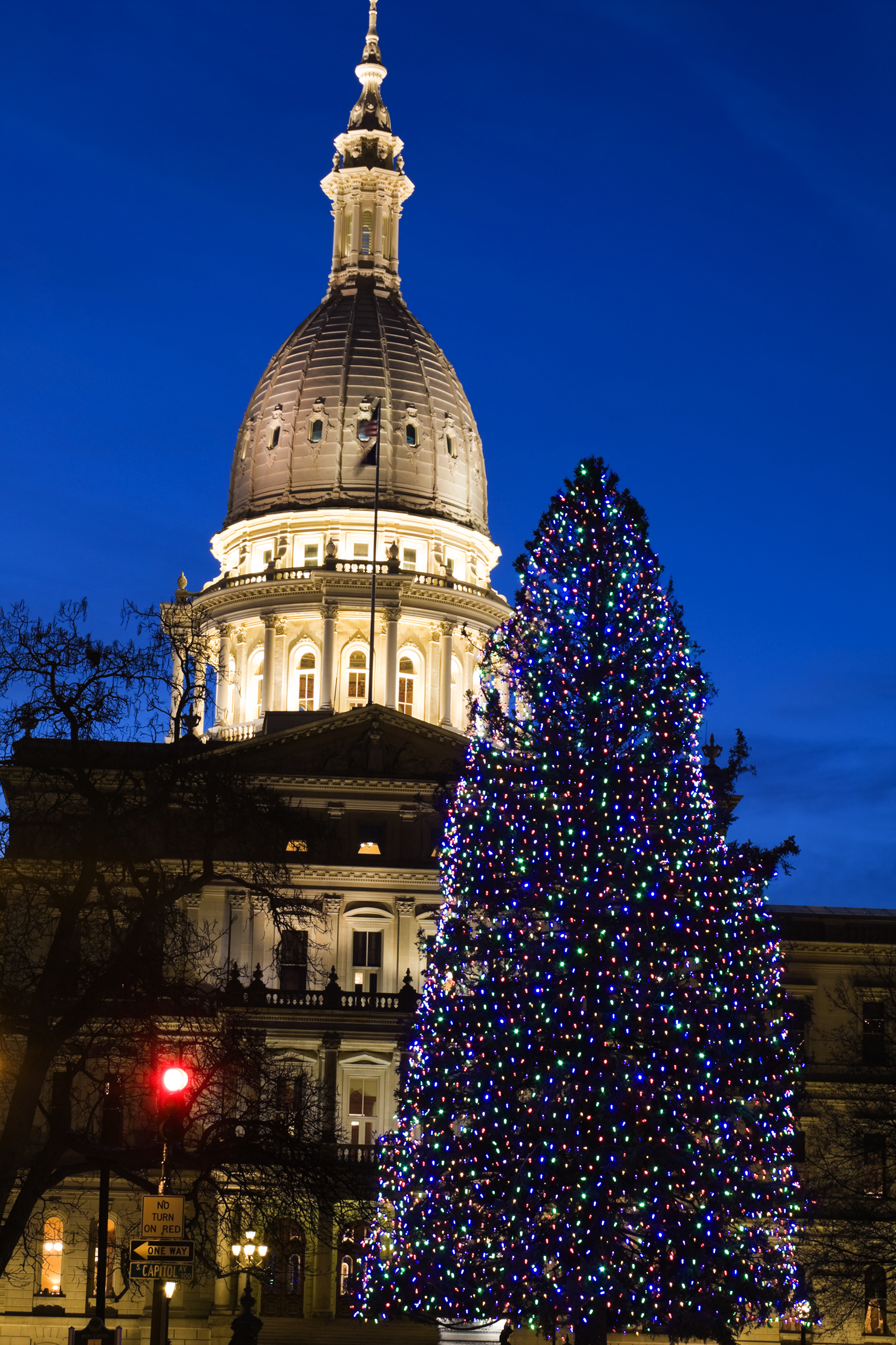 On behalf of the Michigan Credit Union League and CU Solutions Group, we wish all of you a Merry Christmas and a Happy Holiday Season.
We are all so blessed to work in this great credit union movement. I love Thanksgiving and Christmas for the time that it gives us to slow down a bit and think about why we do what we do. We work on our year-end plans and budgets and we hopefully find time to express appreciation to those who help us be successful, our members, our boards and of course, our employees.
I want to start this report by thanking all of you in our Michigan credit union community. You, the executives, the management staff, the front line employees and yes, the important volunteer board members that all help create the fabric that weaves together the passion, purpose and service ethic of the credit union movement.
People need us now more than ever. The every day American family comes with such a diversity of income, education, ethnicity and challenges. They are all striving for financial security and happiness. Credit unions are a critical part of their success formula. But many of them don't know that yet.
Yes, about half of Michiganders belong to credit unions. Maybe half of those are deeply engaged and using their credit union for most of their basic financial services needs. A checking account and debit card, a car loan, a mortgage loan, a small savings account, maybe a small business loan or a credit card. And in some cases, a life line when financial crises emerge.
In fact, the 3rd quarter call report data is just in from the NCUA and it shows continued strong growth for our credit unions in Michigan. We saw aggregate membership growth of over 143,000 in the 9 months ending September 30th. That's an annualized growth rate of 3.6 percent and over 500,000 just in the last six years. So, about 5 percent of the Michigan population joined credit unions in the last six years and this happened while our state's population growth was very flat, if not declining. Pretty impressive.
The 3rd quarter data also showed strong annualized loan growth of around 10 percent with new and used loan growth around 13 percent and small business loan growth at 24 percent, twice the national average for credit unions.
Credit unions can also contribute so much in the way of unstructured and structured financial counseling and support. Many of you provide that important service as well as critically important financial education.
People love their credit union when they use it. But so many Michigan households have yet to discover what credit unions offer. And too often, regulatory barriers hinder our ability to serve those who have damaged credit or those who are unemployed or underemployed. Our purpose should challenge us all to dig deeper into our service credo to find ways to help the two-thirds of the public who live paycheck to paycheck, especially the approximate one-third of the population that would not be able to cover an unexpected $400 expense.

This starts with awareness. That is why the League's CU Link Awareness Campaign is so important. We thank you for your financial support for CU Link and your commitment to integrate your own marketing messaging with the themes of that program.
I am so proud of how our credit union community, all of you, are striving to do make an impact on people's lives. And here at the Michigan Credit Union League, working in partnership with the Credit Union National Assocation and CU Solutions Group, our business subsidiary, we plan to continue to help you serve, grow and remain strong, so that together, we can have an impact on people's lives.
Our MCUL and CUSG Boards recently met and approved our 2017 plans and budgets and authorized management to make several new investments in our future. I am also so thankful for the dedicated group of volunteer board members who serve on the League and CUSG Boards. They are truly dedicated and passionate about our shared vision and mission. They have entrusted me and my team to get good things done in the year ahead on behalf of our industry.
As we wrap up this year and head toward a new one, we can celebrate several noteworthy accomplishments. Let me name a few.
First, we began this year with 100 percent affiliation and 100 percent support for our CU Link Cooperative advertising campaign. 96 percent of those 248 Michigan credit unions also affiliated with our vitally important national partner, the Credit Union National Association.
Together, we updated the Michigan Credit Union Act and our Governor Rick Snyder signed this landmark legislation on the stage of our Annual Convention in June.
In Washington, DC, we worked to hold the line on regulations or to improve them. Working with the NCUA and CFPB, there are numerous examples of how we did this together. We also continued to preserve our tax exempt status in Washington and Lansing and we have laid the foundation in an important election year for great opportunity in this next Congress to reduce regulatory burden, preserve our tax status and make enhancements to laws and regulations governing credit unions.
I'm proud of the engagement of Michigan credit unions in advocacy. For instance 63% of our credit unions support our state and federal PACs and other advocacy efforts.
Our multi-million dollar CU Link Steps Campaign promoted credit unions on TV, radio, online and in numerous credit union lobbies and communities as 80 of our credit unions integrated their own advertising with the Steps campaign. As I said earlier, for the first year ever, 100 percent of Michigan's credit unions were both affiliated with the League and provided financial support for cooperative advertising. Of those 248 credit unions, 89, that's one-third, were full share contributors and/or integrated the campaign with their own marketing.
We also greatly expanded our regulatory compliance support with the launch of Destination Compliance that brings together InfoSight, ComplySight, Policy Pro and consulting services to help our credit unions with the costly area of compliance.
Our education staff offered a highly successful annual convention, two volunteer conferences, an executive summit and numerous conferences, workshops and remote learning resources all in conjunction with CUNA that also offered its own national conferences and learning resources.
And our highly successful CUSG Technology, Marketing and Performance company reached more Michigan credit unions than ever before. To give a few examples, roughly a third of our credit unions, about 84 to be exact, use our performance pro, compease and web design services. And a whopping 72 percent are actively promoting the Sprint and Turbotax Credit Union member discounts.
The level of support and engagement by our Michigan credit union community is nothing short of phenomenal. But we know we have a lot more work to do to inform about our solutions, to improve them and to come up with new offerings.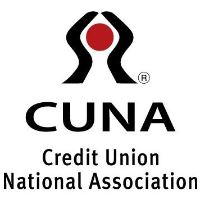 Now, to wrap up, I want to comment briefly on the MCUL and CUSG financial results for 2016 that sets the foundation for our value proposition. That is, high levels of service effectiveness for removing barriers, promoting the Credit Union difference, offering solutions and providing a total compliance solution, but at a fraction of the cost that credit unions would pay a state association in another state.
Here is a simple summary. Annually, the MCUL has a combined operating budget of about $12 million. And roughly a third of that represents hard dollars spent on cooperative advertising and issue ads that help us with our advocacy. That's about $4.5 million spent on those ads that promote credit unions and their interests. The remaining $8 million funds our advocacy, education, compliance and information services.
But how does this $12 million annual budget get funded? Only 4 percent or $550,000 comes from your dues. Only 9 percent comes from your voluntary cooperative advertising contributions. The other 87 percent of the funding comes from our investments and our subsidiary income. Most notably, subsidiary income accounts for $10 million or 83 percent of our budget. Returns on the MCUL's $28 million investment portfolio account for about 15 percent of the budget. And so, in 2016, we saw an increase in our capital or Members Net Assets of about $1.5 million.
Contributing greatly to this model was the very successful year that CUSG had in 2016. CUSG exceeded budgeted EBITDA and net income with $16 million and $8.5 million respectively, allowing the company to pay a $3.5 million dividend to owners. This was done on total revenue of $56 million coming from a diversified array of technology, marketing and performance solutions offered to credit union nationwide.
CUSG will finish the year with an impressive $85 million in assets, $63 million in equity and $54 million in investable funds.
For MCUL, its $74 million in assets are comprised of $71 million in equity that belongs to our Michigan credit unions and that includes a mix of $28 million in investable funds and an equity holding of $45 million in CUSG.
A lot of numbers, yes.

But here is the message. With the support of our Michigan credit unions and the leadership on our boards, we've built two great companies, that together, have the financial strength and the funding sources to allow us to provide a great return on investment for our member credit unions.
With your continued support and engagement in 2017, we'll do even more to add value for our members by removing barriers, promoting our industry, providing great operational solutions and improving our total compliance solution called Destination Compliance, all funded with only $500,000 in dues from our credit unions in support of this $12 million annual association operating budget.
Thank you for your continued support and again, on behalf of all of us, Merry Christmas and Happy New Year.