Welcome to this month's MCUL Priority Report. Today, I'll be covering an update on the primary election results as well as a few other key issues.
As you know, the primary elections are a critical first step in the election process that determines who will be our next policymakers. The MCUL was heavily involved in many state and federal races.
Our success rate was strong with all 12 of our endorsed congressional candidates and 57 of 59 preferred state house candidates advancing to the general election. This represents a 100 percent success rate for our congressional endorsements and a 97 percent success rate for our state house endorsements.
At the Congressional level, we were closely watching open seats created by the retirement of two members of Congress—Congressman Dan Benishek in the 1st district and Congresswoman Candice Miller in the 10th district.
In the 1st district, Lt. General Jack Bergman surprised everyone when he won the Republican primary race. Bergman ran as a political outsider and overcame stiff opposition from two familiar names, Michigan Banker's Association supported state Senator Tom Casperson, and former state Senator Jason Allen. With what's likely to be the biggest battleground race in Michigan this fall, Bergman will face off against former Michigan Democratic Party chair Lon Johnson in a district with a 53.6% Republican base.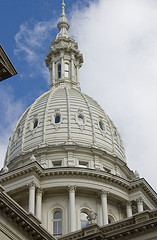 In the 10th district, Paul Mitchell was victorious in the Republican primary and is the favorite to replace Congresswoman Miller in November. In a district with a 58% Republication base, Mitchell, a successful businessman and former CEO of Ross Education, will face Democratic candidate and former state Representative Frank Accavitti.
While the Michigan Credit Union League didn't endorse either candidate in these primary elections, our PAC Trustees and the MCUL Board of Directors is closely evaluating these races in advance of our September board meeting.
At the state level, there was just one senate race to be considered as a special primary was held in the heavily Democratic, Detroit-based 4th district. In this race, Ian Conyers, great-grandnephew of Congressman John Conyers, emerged victorious and will join the Senate after the general election.
In the state house, the MCUL made a handful of primary endorsements in open seats, including support for Julie Alexander in the Jackson-based 64th district. Alexander is a credit union board member at American 1 Credit Union and serves as a strong voice for our industry. With the additional experience of serving her community on the county board of commissioners, Julie Alexander is favored to win her race in November.
As the 2016 national conventions solidified the nominations of Republican candidate Donald Trump, and Democratic candidate Hillary Clinton, we need to begin focusing our efforts on the general election. With the unpredictability of this historic presidential race, advocacy is perhaps more important than ever.
Your efforts to educate lawmakers about the credit union difference in Washington D.C., in Lansing and—most importantly—in your community, will help credit unions to grow stronger in the future.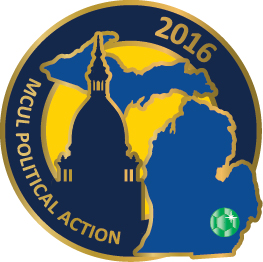 I'd like to thank our MCUL Board and PAC Trustees for their efforts and continued hard work as we roll along to the November general election. For an updated list of Congressional and Legislative endorsements, visit our website at MCUL.org.
Even though this is an election year, our federal regulators aren't showing any signs of scaling back on new or revised regulations.
While the outcome of the presidential election may impact the prospect of regulatory relief, the rapid pace of rulemaking continues. For example, the CFPB has three proposals out right now and shows no signs of slowing down.
Similarly, the NCUA continues to push the scope of it's activities beyond basic safety and soundness regulation. You may have recently read an op-ed I authored regarding the NCUA's mission creep, where I detailed the need for the NCUA board to refocus its priorities and attention on its core mission: safety and soundness regulation—as both a deposit insurer and a prudential regulator for federal credit unions.
The focus of the agency's mission statement is clear, "provide, through regulation and supervision, a safe and sound credit union system, which promotes confidence in the national system of cooperative credit."
This is a particular area of concern for the MCUL, and reflects the NCUA's lack of budgetary discipline. Make no mistake, the annual operating fee and the cost of deposit insurance are directly impacted by this lack of discipline. Appropriately, the NCUA faces increasing scrutiny over the methodology used to set the Overhead Transfer Rate —or OTR)—which many state chartered credit unions and state regulators contend has the effect of overcharging state-chartered credit unions for share insurance fund activities. In fact, recent legislation was introduced in Congress (H.R. 5869) to provide more transparency and discipline in regard to the OTR.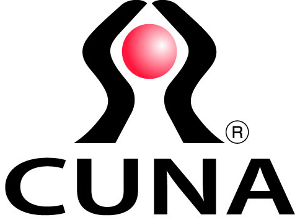 In partnership with CUNA, we believe that the NCUA should rely more on the state supervisory authorities' work product, and utilize that work product in insurance examinations. Not only will this benefit credit unions directly, but it should also result in savings to the overall charges under both the OTR and the Operating Fee. This could also lead to workforce efficiencies within the NCUA.
The NCUA should work to ensure fair distribution of credit union supervision charges that are consistent with the FCUA. As such, the NCUA should exercise caution when evaluating the OTR methodology so as to not shift an undue burden of administrative costs from federal credit unions onto state chartered credit unions. The MCUL opposes any effort to transfer any NCUA expenses to the NCUSIF that are not insurance-related costs. This is important as the NCUA has continued to experience budget expansion, often to support programs outside of its core areas.
If you'd like to take a look at the opinion piece on NCUA mission creep, you can find it posted on our website at MCUL.org.
Shifting to education, I'm excited to announce that Michigan, once again, is among the nation's best for financial education sessions presented at schools during the 2015-16 school year. According to the National Youth Involvement Board's annual report, Michigan credit unions reportedly made more than 2,000 presentations from July 1st of last year to June 30th of this year. You were able to reach more than 55,000 students! The report also recognizes 15 Michigan credit union financial educators as top presenters across all asset size categories. Congratulations, and keep up the excellent work!
Additionally, we're seeing tremendous growth in financial education for Michigan's youth. Reporting numbers increased this year by 15%, and the state's Financial Reality Fairs are helping more than 2,500 high school students prepare for successful financial independence.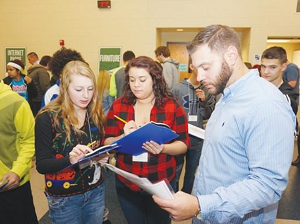 These numbers are impressive, but the real numbers in Michigan may be even larger. It's likely that more credit unions conduct youth financial education presentations, but haven't reported them to the National Youth Involvement Board. We strongly encourage any credit union making financial education presentations to youth up to the age of 22, to report that activity to the board so that next year's numbers reflect the true credit union difference in financial education.
A few final updates on events for credit union professional — make sure to mark your calendars for the MCUL & Affiliates Executive Summit, held September 14th through the 16th. We're excited for an agenda that's packed with insightful trainings and trending issues, including a session addressing fraud and embezzlement.
The Executive Summit will also feature Patrick Adams, President of St. Louis Community Credit Union. Adams' session will help CEOs focus on strategic areas for success that go well beyond lending. He'll discuss stress testing strategies to ensure optimized performance, and will provide time to talk with attendees about fine tuning their own strategies and operations.
This year's Executive Summit will be held at The Inn at Bay Harbor. In addition to being a great opportunity to gain new insights, this event offers for a great opportunity to network with other credit union executives. To register for this event, or to see other upcoming events, visit our education events on MCUL.org. We hope to see you there!
Finally, be sure to take a moment and watch the CU Solutions Group portion of the August Priority Report. This month, we look at new developments in the Love My Credit Union Campaign. We also review Love My Credit Union Rewards partner updates with Sprint and CU Road Pal. And we cover a batch of updates from Technology Solutions, Marketing Solutions powered by FocusIQ and several developments coming out of our Performance Solutions division.
Thank you for watching, we'll see you next month.