By Dave Adams
Welcome to this month's Priority Report. This is our opportunity to update you on the some of the most important issues facing Michigan credit unions, and to tell you how MCUL & Affiliates is working on Michigan credit unions' behalf. As Michigan's beautiful, but short summer speeds by, we're beginning to focus on our strategic planning process. That means, just like within your organizations, we assess how well we're doing on our key priorities and how they need to change for next year.
Before I give you that update, I want to thank each of you for your support for MCUL & Affiliates and the Credit Union National Association. Our teams are dedicated to improving MCUL and CUNA as the best trade association choices for credit unions in Michigan. However, we can't do anything without your continued support and input. So, thank you!
MCUL & Affiliates
Top Ten Priorities
Drive a bold national advocacy agenda
Improve support for smaller credit unions
Improve CU Link Cooperative Advertising
Reinvent the Michigan Credit Union Foundation
Improve media relations
Improve education and information services and integrate with CUNA
Focus on youth consumer marketing
Improve our networking, awards and resources
Support our chapters and committees
Apply disruptive innovation to our entire organization
First up, I'd like to tell you about MCUL's top ten priorities. They are: driving a bold national advocacy agenda, improving our support for smaller credit unions, improving our CU Link Cooperative advertising, reinventing our Michigan Credit Union Foundation, improving our media relations, improving our education and information services and how they integrate with CUNA, creating more resources for younger consumer marketing, improving our networking, awards and resources for specific groups like CEOs, volunteers and marketing professionals, supporting our chapters and committees effectively, and applying disruptive innovation to our entire organization.
As we turn our attention to new priorities or slightly different ones, I can report progress on all fronts. Instead of duplicating information in the quarterly progress report we sent to all members, I would instead like to focus on one key priority shift for 2016.
I've reported previously that the CUNA Board and the CUNA System Structure Task Force have been considering a range of potential recommendations. MCUL has not supported or liked many of those recommendations. This is a work in progress and we realize that we in Michigan need to be patient, while also weighing in with our views.
For instance, the MCUL Board recently passed a unanimous resolution that gave input to the CUNA Board on a variety of issues and the most important one in my mind was that of dues choice. The MCUL Board feels, as do I, that credit union leagues like MCUL, should have the power to consult with member credit unions to determine whether dues choice is an option. That is, instead of requiring credit unions to join both CUNA and the MCUL, they would have the choice to belong to one or the other, or both.
MCUL management plans to participate in in-depth discussions with the MCUL Board in September regarding this issue. We may opt to present this flexibility to our member credit unions as soon as the 2016 dues cycle. However, we're waiting to see how the CUNA process plays out, as well taking into account our own September planning discussions.
In tandem with this issue, the National Association of Federal Credit Unions (NAFCU) has modified its membership guidelines and is now actively soliciting membership from state chartered credit unions as well as federal credit unions.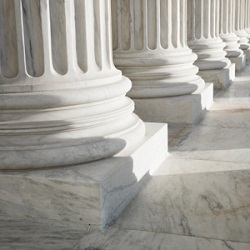 While some would say competition is good, I don't necessarily think that is the case with trade associations. While I respect any credit union's right to belong to both CUNA and NAFCU, I think it weakens our system in Michigan if credit unions splinter off to these two independent national associations, rather than uniting behind one. MCUL's message remains that we need full participation by Michigan's credit unions as affiliates of both the MCUL and CUNA. For those credit unions who see value in also belonging to NAFCU, that is certainly a choice as well. As you plan for your budgets for next year, I hope that we can count on your continued support for both the MCUL and CUNA.
Here is a short list of reasons why I feel so strongly about the need for continued dual affiliation with CUNA and MCUL.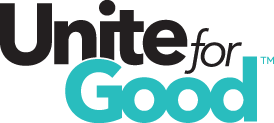 First, as we approach the continued, incredibly difficult task of getting proactive change made in Washington, D.C., we can only win if we have a national association that is in lockstep with state associations. The CUNA/League structure is the only one that spans across all 50 states. This is evidenced again and again on all of our issues. Take, for instance, the recent tax reform debate. Due to the fact that MCUL and its credit unions maintained strong relationships with then chair, former Rep. Dave Camp and current ranking member, Rep. Sander Levin, we prevailed in maintaining the Credit Union tax exempt status in the face of tax reform. The current chairman, Wisconsin's Rep. Paul Ryan is now the key lawmaker for that committee and it is the Wisconsin Credit Union League, not CUNA or NAFCU that has that important relationship.
In addition, for committee leadership and committee members, the dynamic is the same. Alabama Sen. Richard Shelby chairs the Senate Committee on Banking, Housing, and Urban Affairs, and Texas Rep. Jeb Hensarling chairs the House Financial Services Committee. Each League works with CUNA on PAC contributions, participation at fundraisers, in-district meetings and fly-ins in Washington.
The coordination between CUNA and Leagues on policy formulation, campaign finance strategies, relationship building and issue lobbying is simply the best model that we have. Attempting to replicate or duplicate it with a NAFCU/League model or NAFCU-only model, simply will not work, in my opinion.
CUNA/League
Dual Membership Benefits
Relationship building
Issue lobbying
Campaign finance strategies
So, today, my ask is simple. As the CUNA System Structure issues play out, especially with regard to dues choice or dues optionality, I strongly encourage our credit union community to recognize the value of dual membership with CUNA and MCUL.
We all know that our results have been sub-par in Washington. However, that is not due to a weak or ineffective CUNA/League structure. It is due to many variables including the need to have a stronger agenda and better execution. It is also a result of the money-driven, politically cautious approach taken by Congress itself. Getting an Act of Congress has always been a tough undertaking, especially when it pits banks against credit unions or financial institutions against merchants or financial institutions against regulators or consumer groups.
Rest assured, as MCUL approaches its top priorities, we are intent on remaining a strong, effective state association that succeeds in advocacy efforts in Lansing and in Washington, D.C. in close cooperation with CUNA.
In addition to advocacy, the CUNA/League System will continue to provide best-in-class compliance resources like InfoSight, PolicyPro and ComplySight as well as regulatory compliance education and training.
We also plan to continue to improve and excel in how we promote the credit union difference through the CU Link Campaign in Michigan and the myriad public relations and media relations efforts by CUNA nationally. We will also strive to offer a large suite of national and state education offerings as well as high-caliber solutions through CU Solutions Group and CUNA Strategic Services.
All of this together will help us deliver on our MCUL/CUNA three-prong focus of removing barriers, promoting the credit union difference, and providing solutions for service excellence. We appreciate your continued support as the Credit Union System goes through necessary changes associated with industry growth and consolidation.
I welcome your feedback on these topics and thank you for all that you and your team members do to advance the credit union movement in Michigan.