Federal | State | Regulatory | CU Link | MCUF | Education | CUSG
April 2021
Welcome to our April Priority Report.
As our state continues to struggle with higher than national COVID numbers, we hope this report finds you well and safe. While remote work is still encouraged by our Governor, we are hopeful that as more and more Michiganders get the vaccine, that there is light at the end of this long tunnel. Our team is engaged with the Governor's office in working on the Return to Work plan and will keep you updated as that group makes recommendations and provides best practices to the industry. Though our events continue to be virtual only, we are underway in planning an in-person annual convention in August in Traverse City. We plan to open registration in May and hope to see you there.
Our advocacy team continues to engage with both regulators and lawmakers on credit union issues. We know that the recent DIFS Bulletin 2021-12-CU relating to membership eligibility for businesses has raised concern for our credit unions. We have been actively working with Director Anita Fox and others at DIFS to express industry concern and to work toward a solution and revision to the position set forth in the bulletin. We will continue to keep you posted as things progress on this issue.
Our CU Link Consumer Awareness Campaign – Banking Built for People – is launching a story contest this month to encourage credit unions around the state to share stories of how they impacted a business or member over the last year. Two credit unions a month will be selected to receive a free, fully produced video by our CUBE TV team to feature the story. We know there are a lot of examples out there and we are looking forward to hearing them. Please watch for details and more information this month.
Also, as you know, our education team has continued to push the needle on virtual webinars. This month, the team launched a DEI series that we are happy to report sold out. In addition to our in person annual convention in August, the team is working on agendas and speakers for our Executive Summit and Fall Leadership conferences to take place in person this September. More information will be coming soon on these popular events.
As always, thank you for your support and continued engagement with our association.
Now onto regular League and CUSG updates.
Looking at our federal priorities, I am pleased to report the reintroduction of the SAFE Banking Act. As of now, the Senate bill is co-sponsored by 31 of 100 members, including Michigan's Senator Gary Peters. The House bill has 147 co-sponsors, including eight from Michigan.
In late March, the President signed the PPP deadline extension into law, ending the application period on May 31, giving small businesses an additional two months to apply for much-needed financial assistance.
Also introduced was legislation to update the Federal Credit Union Act. The Expanding Access to Lending Options Act would eliminate the restriction on federal credit union loan maturity, allowing credit unions to offer non-mortgage loans beyond 15 years. Meanwhile, the Access to Credit for Small Businesses Impacted by the COVID-19 Crisis Act would exempt credit union loans related to the pandemic from the member business lending cap for three years.
Finally, a BSA/AML relief bill has been introduced. If passed, the Financial Reporting Threshold Modernization Act would increase the Currency Transaction Report threshold and increase the dollar amount thresholds for filing Suspicious Activity Reports.
MCUL's advocacy team will continue to keep you apprised of developments at the federal level related to our key policy priorities.

On the state side, the House recently passed a comprehensive healthcare and prescription drug cost package, and both chambers are working to negotiate the FY22 budget. Our team continues to work for additional funding for the Michigan Saves program and the creation and funding of a new program for Children Savings Accounts. We expect that the budget will be presented to the Governor by late June.
Last month, Hank Hubbard gave a testimony in the House Financial Services committee on the perils of payday lending and the alternatives that credit unions are offering to these high-cost loans. The committee does not have any legislation currently in front of them, but our team continues to educate lawmakers on the predatory nature of payday lending expansion.
We also worked with Representatives Rodney Wakeman and Diana Farrington, the Michigan Credit Union Foundation, Smart Money Michigan and our colleagues at the Michigan Bankers Association to introduce a resolution declaring April 2021 as Financial Literacy Month in the State of Michigan. The full text of the resolution can be found on the Michigan Legislature webpage.

The advocacy team, in conjunction with the Compliance Network, held a meeting with the Attorney General's office and Gaming Control Board for their Q1 meeting. The Attorney General's office made a presentation on vulnerable adult financial exploitation in light recent legislation requiring financial institutions to instate a policy on training and abuse.
The Gaming Control Board provided necessary insight on the legalization of online gambling and sports betting in the state. Credit unions across the state are watching members use online gambling platforms, most of which allow the players to draw their accounts negative, which is a great concern amongst the industry.
The League, CUNA, the Compliance Network and local credit union leaders continue to follow proposed regulatory changes and their impact on credit unions. When appropriate, we will submit comments to educate regulators on the impact of the proposed changes or work with members of the Compliance Network and local credit unions to draft their response to proposed regulations.
CU Link's Banking Built for People campaign saw some impressive results in the first quarter. The video campaign returned nearly 7 million views with an 80% completion rate, 9% over industry benchmarks. These results translated to a substantial increase in web traffic to CULinkMichigan.com and the credit union finder. By reducing a traditional broadcast focus, and increasing our emphasis on digital channels, we can build a more intelligent, more impactful campaign that generates awareness and drives share-of-wallet consideration.
And speaking of impact, the CU Link 'Banking Built for People' "Stories" contest is now accepting submissions. Let us know how your credit union is built to serve people through unique programs, events, community partnerships or individual member stories, and we'll help you share it with audiences across the state. This contest is an exciting way for Michigan's credit unions to demonstrate to their membership, communities and lawmakers that they are indeed "banking built for people." Visit MCUL.org to learn more.

This month is Financial Literacy Month – a time when Michigan credit unions place an emphasis on partnerships and programs to spread financial literacy. The Michigan Credit Union Foundation has funded the Smart Money Kids Read program in partnership with the Michigan Financial Wellness Network, a program that gives 7,500 Michigan families a free youth financial education book, courtesy of Michigan credit unions at libraries all across the state.
The Foundation is also focused on increasing credit union community enrichment impacts through grant funding for initiatives aimed at improving Michigan business and community well-being.
This year's grant targets include funding financial inclusion initiatives, support for COVID and economic recovery challenges, small business support and financial education activities. MCUF grants are now available to help with your small- or large-scale initiatives.
In addition to the financial support from more than half of our credit unions this year, many businesses are supporting the work of the Michigan Credit Union Foundation. Among them is our generous Platinum-level donor, Alloya Corporate Federal Credit Union. Gold-level donations have been received from Commercial Alliance, Holzman Law and Neighborhood Mortgage Solutions. We appreciate this cooperative support to help increase the impact and awareness of the credit union difference in Michigan.
To learn more about the Foundation, make a donation or apply for funding, please contact MCUF Executive Director Beth Troost. Thank you for your support and engagement with our Foundation.

EDUCATION
To support credit unions with their future leadership needs and planning, MCUL and DIFS have partnered to bring Michigan credit union CEOs and board members together for a free succession planning event. The session will feature industry leaders sharing experiences about the value of succession planning, when and how to start the process and the importance of diversity, equity and inclusion (DEI) when hiring management and bringing on new board members.
Additionally, MCUL is supporting credit union governance with the Virtual Directors Conference, which replaces the Spring Leadership Development Conference. Offered in conjunction with the League of Southeast Credit Unions, MCUL is connecting Michigan credit union directors to network and share best practices with credit union volunteers from across the country. The conference takes place May 12 and 13. More details can be found on MCUL.org.
---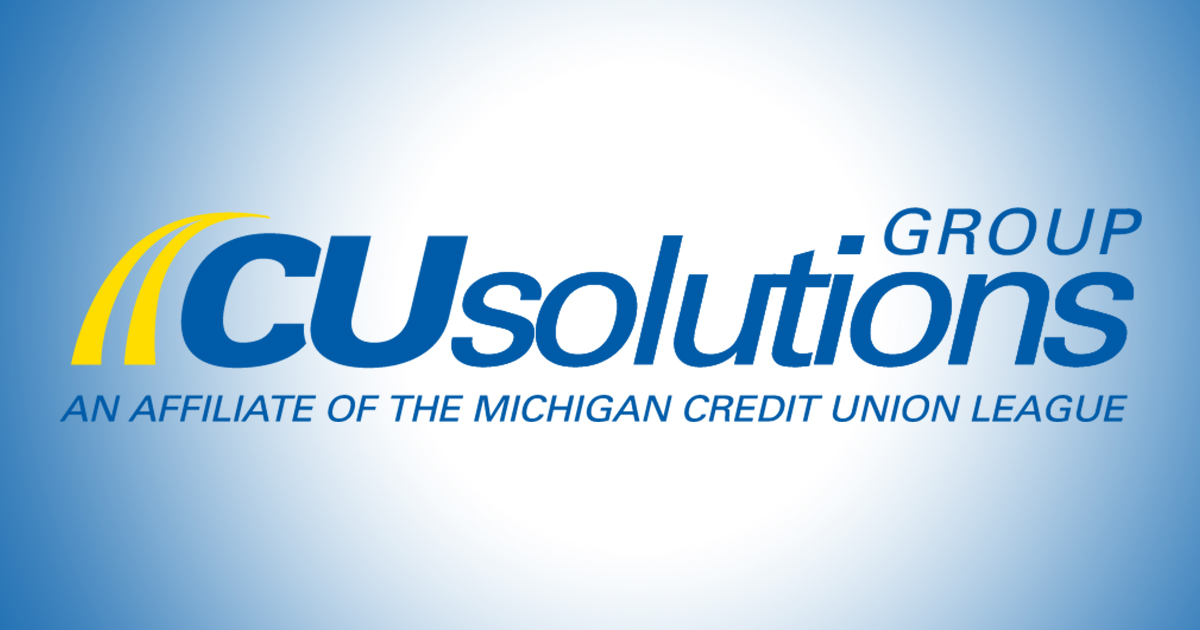 Onto CU Solutions Group, in Marketing Solutions, the Love My Credit Union Rewards TracFone offer has already reached several significant goals. So far, $1.1M has been committed in revenue share to participating credit unions. To amplify sales outreach, the LMCUR team is executing a B2B media campaign with White64. This targeted campaign will reach partners and prospects across multiple mediums and enable hyper-targeting.
The new LMCUR Carvana offer has seen participation grow at a faster rate than initially modeled. For the 60 credit unions and counting who are offering the IdentityIQ discount, their employees receive up to 70% off identity theft protection and members up to 35%. IdentityIQ is a unique identity theft and credit protection company whose financial wellness strategy protects members from every angle: education and credit tracking, fraud and theft prevention, insurance coverage and full onshore restoration services should ID theft occur.
The TurboTax program encountered significant headwinds early this year. In mid-January, the IRS announced a three-week delay to receiving returns, which was exacerbated by confusion over stimulus payments, unemployment, and natural disasters in Texas. While there is currently a projected negative impact to 2021 revenue of 9% below budget, the program is performing at par with other affiliates.
Marketing Solutions' MemberXP onboarding team has been busy helping credit unions implement the advanced member experience suite to better understand how changes to accommodate COVID-19 safety measures have impacted overall member experience.
In order to increase interest, the Save to Win team launched an e-mail campaign inviting credit unions to learn more about Save to Win. Additionally, the launch of a new B2C website aims to attract a younger audience and promote conversion of transactional accounts into active members utilizing multiple financial products.
The Technology Solutions division continues to help credit unions address the shift in banking in both current- and post-COVID environments. Technology's ongoing CMS interface refresh, which includes new features and updated dashboards, supports credit union's implementation of easy-to-use remote solutions. A partnership with Enghouse brings their cloud-based video service, VidyoCloud, to the CMS or as a standalone solution, delivering a secure video stream and banking platform.
CalcXML's financial calculators are also being integrated into the CMS, as well as the Financial Resource Center product. Their Financial Stability score dashboard pinpoints financial gaps and recommends credit union-product solutions. This allows credit unions to better serve members through comprehensive needs assessment, ongoing engagement and product assistance.
PocketNest, a financial planning and engagement tool, is a preferred platform for millennials and a mobile-first consumer base. Offering a path to financial wellness, this platform is a guaranteed channel for qualified leads and cross-sell opportunities for credit unions and an awareness campaign is currently being developed.
Technology's work with Abrigo has given credit unions a faster, simpler way to originate and process the SBA's Paycheck Protection Program. A new AudioEye marketing campaign focusing on bringing credit union online tools up to ADA compliance and best serving their members is being developed. And finally, look for our marketing campaign for partner Lenderful in Q2. Their service helps credit unions save time by doing 95% of loan prequalification work.
Performance Solutions has benefited with CUSG completing the acquisition of Canada-based CU Training. CUSG has been collaborating with CU Training for the past year to integrate existing performance management software with The Learning Center (TLC) – a robust learning management platform built to boost talent, employee satisfaction and career advancement.
The new integrated functionality of TLC with Performance Pro allows credit unions to tie courses to specific competencies and skills that employees are developing in their current position as well the position they hope to attain in the future. This maximizes the value organizations see from both their learning and performance management systems. Further integration with Compease means Performance Solutions is now offering a full HR suite of integrated products addressing HR priorities from strategic planning to talent development — one of the only in the marketplace.
Strategic Advisory Solutions has seen great success with hybrid in-person and virtual consulting and their scalable digital consulting tool so far in 2021. The Strategic Advisory team facilitated a virtual GRC Conference this spring via the eAdvisory platform. There are currently 20 resources for credit unions on the eAdvisory site, which has been enhanced for improved navigation and usability.
There has already been an increased demand in strategic consulting services because many credit unions put planning on hold in 2020. By the end of March, 37 credit unions had completed the CEO performance review process, with more planned for the immediate future.
Advisory Solutions continues to offer "wrap around" consulting with AffirmX statements of work, which provides a full-service or "all-in" approach to compliance management. There has been a lot of positive movement with AffirmX and ComplySight contracts this year and we are confident this will continue to grow as a great compliance resource for credit unions.
That's all for this month's Priority Report. Thank you for joining me. If you have questions about anything I've covered, please reach out to us.