Hello, and welcome to a brand new Priority Report. Each quarter we will provide the members of MCUL and the shareholders of CUSG with an expanded report on our progress. We'll break the report into two sections, the first covering current and future priorities for our association activities and those of our Credit Union National Association, and the second covering important information regarding CU Solutions Group, including a short summary of financial highlights. So thanks for taking the time to watch.
Before we get to our association update, let me share some thoughts regarding the CUNA/League partnership and how we're approaching these service areas in a broad context.
First of all, this is an election year and as a result, we're not expecting Congress to get much done between now and the end of the year. However, that gives us time to work with CUNA to strengthen and expand our legislative agenda for the next Congress. We continue to urge CUNA to seek a comprehensive update to the Federal Credit Union Act, just like we're doing here in Michigan. We also want to get more aggressive in seeking an outright exemption from the CFPB regulations for credit unions in the next Congress. Other high priorities will be data breach legislation and holding the line on unnecessary NCUA regulations.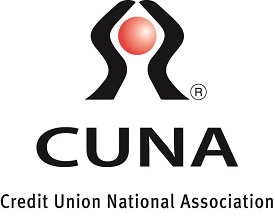 But the election landscape, especially at the federal level, will have significant impact on our ability to get our agenda through Congress. CUNA and Leagues don't typically get involved in the presidential election, but all of our Congressional delegation is up for re-election, and we have two open seats that will be particularly important. Ken will talk more about this in his update.
With regard to public relations, CUNA continues to represent your interests at the national level and participates regularly with the national media. A good example of this was a recent letter from CUNA CEO Jim Nussle to the Wall Street Journal encouraging our banker friends to join us in seeking broad-based regulatory relief.
Here at home, our CU Link cooperative advertising campaign has started. Radio and digital advertising began in April, and our TV spots begin in May. This year's campaign is well-funded thanks to your help. Now we ask you to integrate the campaign with your own advertising and help us make it the best ever.
Another important issue to note: Some of you have asked about the Corporate Credit Union System Resolution and whether you'll be seeing any money back from your share of the $10 billion Corporate Credit Union rescue funds. I recently received a short summary on this from Bill Hampel at CUNA. The short answer is that credit unions can expect to get back about 30 percent of the corporate stabilization funds, but this won't happen until around 2021. A lot of things could impact this positively or negatively as there are legacy assets impacted by housing prices and our national economy. The NCUA has done a good job of recovering around $400 million in legal settlements from Wall Street banks who underwrote the mortgage backed securities. Stay tuned for more information on this important issue as it plays out.
Now let's take a look at some recent highlights from MCUL and CUNA, as well as a look ahead into the coming months.


While the media is closely watching the presidential contest play out, MCUL will be focusing on Congressional elections this fall. Two seats from Michigan's Congressional delegation are open in November – specifically, Rep. Dan Benishek in the First District and Rep. Candice Miller in the Tenth District. Several candidates are still vying for those seats in the November election, including some current and former state senators from both parties. Thanks to the hard work of our Government Affairs team, we already have strong relationships with many of these candidates. As a result of your generous contributions to our PAC fundraising, MCUL will be able to help out candidates for these seats who are already supportive of credit union issues and can be counted on to support our industry once elected.
Just a quick reminder on the Michigan Credit Union Act update. As you know it's already been passed by the House of Representatives and the Senate Banking Committee. All that's left at this point is to finalize a bit of language in a compromise with the bankers followed by a vote on the Senate floor. After that, it will go back to the House for concurrence before heading to the governor's desk to be signed into law.
I also want to update you on our Internal Controls/Fraud Taskforce, which has met a couple of times already. We've brought together legal, accounting, risk management and compliance experts, and stakeholders from across the state to examine our industry and further candid discussions about fraud and where it's occurring. In addition to hearing from risk mitigation experts who work with the credit union industry, they're hearing from state and federal regulators, forensic accounting professionals and CUNA Mutual.
The taskforce will draft a white paper outlining best practices for fraud prevention, scaled to credit union size, identify inherent risks by activity, and summarize the results of a recent survey of risk mitigation activities at Michigan credit unions. We are looking to present the white paper during our Annual Convention and Exposition in Detroit this summer.
Now, turning to the national stage, MCUL and our partners in CUNA continue to urge Congress to exempt us from CFPB rulemaking. We feel strongly about this because while credit unions continue to bear the compliance burden associated with the many rules and regulations handed down by the CFPB, we all know that credit unions certainly weren't part of the problem that caused the Bureau to be created in the first place.
CUNA recently released a study for lawmakers to better explain the tremendous regulatory burden we face. With the support of MCUL and other state leagues, CUNA and Cornerstone Advisors drew from NCUA Call Reports to research the impact compliance has on credit union bottom lines. The study's authors concluded that increased costs and reduced revenues due to regulation have cost our industry $7.2 billion since 2010.
So what does that mean for Michigan?
The CUNA study estimated that the annual cost of regulatory burden to Michigan credit unions is a whopping $302.8 million, or $64 per member. Our continuing concern is that the cost of all these additional regulatory burdens is an increasingly important factor in driving consolidation. This will be an important talking point in our future discussions with lawmakers in Washington DC and Lansing.
Now, before I get to our upcoming events, I want to say thank you. As you know, we just wrapped up our annual MCUL Government Affairs Conference in Lansing. To those of that you that attended, I commend you for such a strong showing. Given how much time and effort we've put into the update of the MCUA over the past year, an event like this is a great opportunity to get together with our legislators and thank them for the work they've done to help improve business conditions in the state.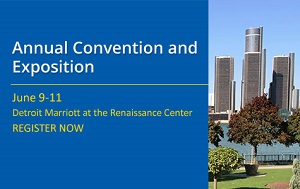 That being said, I hope you'll mark your calendars to join us in Washington D.C. at the end of September for our annual Hike the Hill event.
Now to other upcoming events, MCUL and CUSG are focused on our Annual Convention, which is now just over a month away. I want to once again encourage you to register and join us June 9th through the 11th at the Renaissance Center Marriott in Detroit.
Our AC&E promises to be three days of insight, networking, and entertainment – a celebration of the great work you do all over our state. We have a pretty incredible line-up. Governor Rick Snyder has agreed to speak on Thursday morning. Jim Kasch, millennial expert, will lead a breakout session on better attracting, serving and retaining Millennial members. Not only is he stopping by the AC&E, he's agreed to join us again later in the summer for two more workshops to help credit unions capture this important demographic. We've also extended an invitation to Dan Gilbert or Bill Emerson of Quicken Loans. We hope to have one of them confirmed as speakers very soon.
Finally, don't forget to join us Wednesday evening for our Michigan Credit Union Foundation Corks for a Cause fundraiser. The foundation continues to provide grants to credit unions across the state to support community reinvestment initiatives and financial education.
Beyond our annual convention, CUNA and MCUL have a full calendar of events in the coming months, from compliance and lending to HR and marketing. Visit our site for a complete list or contact our education department; they can recommend the right training for your staff and volunteers to meet your needs.
Before we report on MCUL's financial performance, let's touch briefly on a few industry trends we've experienced over the past year. As you may have seen, NCUA and CUNA recently released their 2015 final analysis. It revealed that we are continuing down the very successful track that we've been on for the past few years now.
MCUL Trend Updates
2.6% increase in membership

4.8 million members

10.7% increase in loans

23.5% increase in auto loans

7.1% increase in member business lending

43.1% lift in mortgage loans
(All amounts listed reflect MCUL growth for 2015.)
Michigan credit unions saw 2.6% overall membership growth last year, matching our results from 2014, the fastest growth credit unions in our state have seen since 1990. We are 4.8 million members strong—that's pretty impressive.
Loans were also up by 10.7%, the fastest growth since 1994.
As part of that growth we saw a 23.5% increase in used auto loans—beating the national average, I might add
A 7.1% growth in member business lending and
A 43.1% lift in mortgage loans.
Delinquency rates and chargeoffs are also down slightly by a few basis points each, and earnings are up from 0.83% to 0.84%. That may be a minor increase, but it's well above the 0.59% average that our credit unions experienced over the last decade.
This data continues to show great strength in net worth and earnings accompanied with strong liquidity and very high asset quality. As such, I continue to encourage our credit union leaders and our regulators to push our industry toward increased appropriate lending risk in order to serve the needs of your members and communities. Responsible lending that carefully adds lending risk to our balance sheets should be a high priority.
I encourage you to visit the industry resources section of mcul.org to get the latest state and national quarterly performance information from CUNA.
With credit unions here in Michigan seeing so much financial success, I'm pleased to share that MCUL, thanks to the strong performance of CU Solutions Group, is also reporting strong financial results of its own, which in turn benefits our member credit unions and other CUSG shareholders.
The League's Member Net Assets grew modestly in the first quarter by 1.4 percent as our very low dues structure is complemented by the MCUL's share of income from CUSG. As you know, the League derives less than 10 percent of its revenue from member dues. The vast majority of funding for MCUL's operation comes from investment gains and its two-thirds share of income from CUSG. So as CUSG's financial performance goes and as the investment markets go, so go MCUL's financial results.
That wraps up the MCUL section of the Priority Report, but there are a lot of great things happening at CU Solutions Group as well.
CUSG finished the first quarter of 2016 with a year-to-date net income of $2.5 million—nearly three-quarters of a million dollars ahead of budget. Year-to-date revenue at CUSG has surpassed our target by $281,000. And operating expenses, so far this year, are below budget by more than $200,000.
All of this is thanks to the commitment that our member credit unions make to MCUL and to CUSG through affiliation and support of our various solutions.
CU Solutions Group closed out the first quarter of 2016 with a promising outlook. Our divisions are hitting the mark across the board and are producing fantastic results for our credit union clients.
The Love My Credit Union Rewards team is off to yet another great start, delivering big wins for the organization, system partners, credit unions and credit union members alike. Beginning with the TurboTax program, our team is generating never-before-seen growth. The tax industry is at its most competitive level ever, yet our program has been able to manage a year-over-year growth rate of more than 10 percent. This double-digit growth far exceeds the overall growth rate this partner is currently experiencing, and they're certainly excited with our results.
We also continue to see encouraging progress with our Sprint partnership. Through February, we've added more than 86,000 new lines to the program, and on March 1st,

we launched our first ever joint campaign with Sprint. With the help of CUSG's marketing partner, FocusIQ, the 50-50-5k Sprint Referral campaign is offering big incentives to credit unions, credit union employees and credit union members. Through this campaign, we'll be making a $5,000 donation to charity on behalf of a winning credit union, rewarding a credit union employee and a credit union member each with a $5,000 prize, and will be distributing plenty of $50 Sprint account credits to new and referring Sprint users. If you'd like to get involved or find out more about the 50-50-5k Sprint Referral Campaign, visit the Love My Credit Union Rewards webpage for more information.
With more than 900 participating credit unions, we're also seeing advancement with CU Road Pal. We're developing a training program for loan officers and front-line staff to help them better understand the features and benefits of our roadside assistance program. We're also working with system partners to introduce a premium option to the program, including enhancements like auto deductible reimbursement, extended towing and Dent Defender.
Our Marketing Solutions division is making a significant impact in Michigan and across the country with Save to Win. There are now more than 120 credit unions participating in the program and we've surpassed 20,000 active accounts! We're in the process of onboarding credit unions in Indiana, Illinois and Oregon and we're working closely with other states that want to join. We're pleased to see this kind of traction with a program that rewards good saving habits — it's a benefit for both credit unions and members.
The cubeTV team has already had several important developments this year. With 16 units sold in just the first three weeks, our new turnkey video solution is quickly making a positive impression on credit unions. This new service allows credit unions to choose and customize professionally produced video for use in their lobbies, online or on-the-air. Credit unions interested in more information on turnkey video can contact Marketing Solutions for more details.
Technology Solutions is working on several large scale projects and we're seeing some good collaboration among our divisions.
Starting with HR Performance Solutions, the two teams are working together on enhancements to Performance Pro. The next generation – Performance Pro 4 – will include new functionalities, a modernized look and feel, and a more intuitive interface.
Technology Solutions is collaborating with Lending & Operations Solutions on a pair of large-scale initiatives that we look forward to announcing at the Annual Convention and Exposition in Detroit this summer.
In the meantime, the team just launched a project that will increase data safety, security and reliability, and are hard at work on a new batch of updates to their popular content management system.
HR Perfor
mance Solutions has had an impressive start to 2016, with year-over-year, same-quarter sales up 250 percent. Year-to-date, they've acquired 60 new customers, including more than 20 credit unions, across the country.
The team is working in close conjunction with FocusIQ to extend marketing efforts in three core areas: lead generation, close-ratio and customer communication. They're taking steps to make Compease's industry-leading salary data even stronger by inviting 700 credit unions to participate in a salary survey. Make sure to watch for more details — the team will be providing the valuable results, free of charge, to participating credit unions.
Our Lending & Operations Solutions team is working with Technology Solutions to develop an HR and training website that we're planning to launch in June. The site will provide webinars and online training tools that will make Lending & Operations' products more accessible. Moreover, the team is taking steps to expand the services available to Michigan credit unions while reducing travel costs. Many products and services are now being offered remotely at reduced cost.
Looking ahead to next quarter, they're working on two lending-related services geared toward the Military Lending Act and changes made to the Home Mortgage Disclosure Act.
Turning a final focus back home to Michigan Solutions, we're pleased to report another strong start. Led by TruStage Insurance and Wealth Management, CUNA Mutual Group increased revenue for their core business by more than five percent year-over-year. They were able to pay $1.1 billion in benefits to policyholders and beneficiaries, and contributed more than $40 million to credit union related organizations.
If you haven't heard, Michigan Solutions also launched a new turnkey credit card solution called Optimize. This offering helps credit unions generate revenue streams by focusing on four key elements: acquisition, activation, usage and retention. Partners FIS and CSCU launched a 12-month marketing campaign around Optimize, and in the first quarter alone, we've seen five Michigan credit unions produce significant program growth.
Finally, the Michigan Solutions team and your league representatives will be hitting the road in May for a series of Lunch and Learn sessions. Events are scheduled throughout Southeast, West and Northern Michigan. If you're interested in learning more about Optimize, or any of our products or services, make sure to reach out to your league rep for details.
We've covered a lot of ground in this report and I hope you've found this quarterly update valuable. It is part of our effort to be transparent to our stakeholders regarding our priorities and our future focus. We have a very dedicated team of staff and board directors working on your behalf, and we remain very positive about our ability to help credit unions be even more successful as a result of our efforts on their behalf.
As we look to the rest of 2016, we're hoping to do more with product development as well as complete one or more small acquisitions to expand our product suite. We know that our continued efforts to retool all core solutions will be critical for our future success, and we'll be making several important announcements in June that will signal new directions for the company.
Thanks for watching!