MCUL Advocates for CUs at CUNA GAC
WASHINGTON – The Michigan credit union industry took Washington by storm at the annual CUNA GAC.
One hundred-twenty Michigan credit union leaders joined MCUL & Affiliates to tell lawmakers about the credit union difference and connect with thousands of credit union advocates in an effort to grow and strengthen the industry.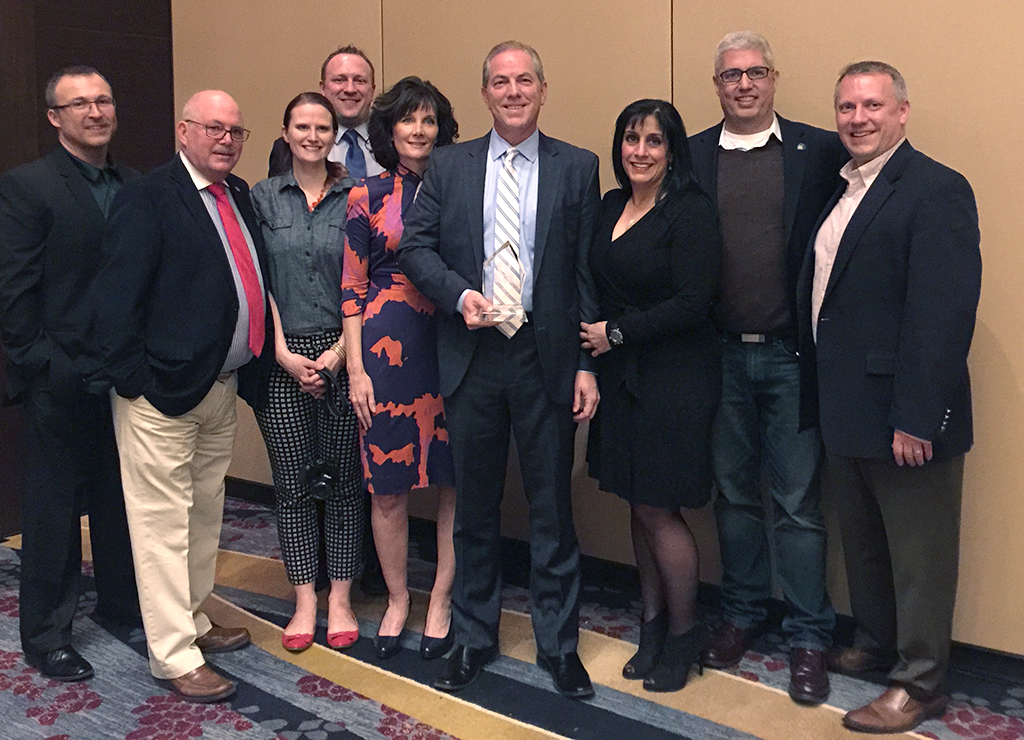 David Adams, center, accepts the Farley League Leadership Award at the CUNA GAC.
At the start of the conference, MCUL & Affiliates CEO David Adams was surprised with the Farley League Leadership Award. Click here to read the full story about Adams' award.
Here are some key highlights from the rest of the conference:
Day One
Credit union leaders shared their regulatory concerns as they spoke in person with NCUA Vice Chairman Rick Metsger. Metsger said comments from Michigan credit unions played an important role in the revised Risk Based Capital proposal, released in January.
Metsger said regulators need to hear personal credit union stories about how regulation effects the industry.
"We have this natural tension as it exists in law," Metsger said. "That tension then together creates a better credit union system when we have that interaction."
Watch the highlights from Day One here.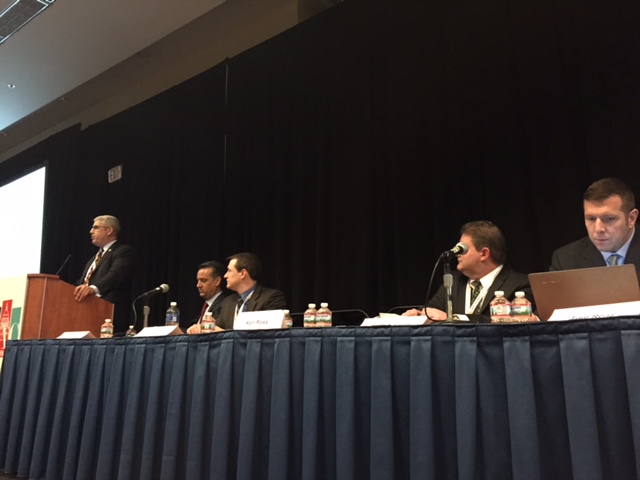 MCUL & Affiliates EVP/COO Ken Ross speaks at the Exam Issues And Supervision breakout session at the CUNA GAC.
Day Two
Thousands of credit union advocates gathered for the opening general session.
Michigan credit unions had the chance to speak in person with Sen. Gary Peters, D-Bloomfield Township.
Peters said hearing how legislation impacts his constituents makes a huge impact.
"When you hear from someone in your community talking about how legislation impacts their ability to serve the people that we are elected to serve, that makes a difference and that's why people have to come," Peters said.
Sen. Peters pledged his support to credit unions during his speech at the general session.
He thanked MCUL CEO David Adams for MCUL's early endorsement in his senate run.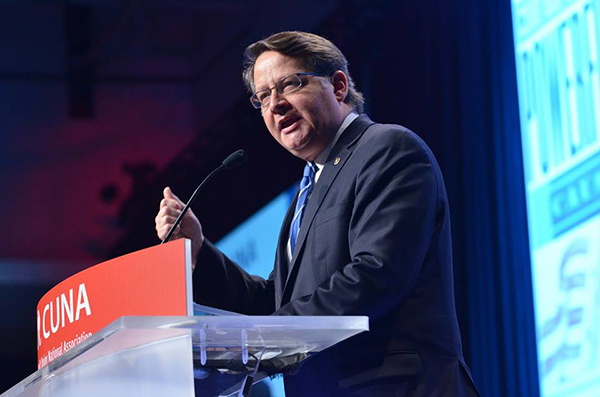 Sen. Gary Peters addresses the CUNA general assembly.
"You never forget the people that were there for you before you got elected especially those folks at the very beginning," Peters said. "I will not forget that's why I'm such a strong credit union booster, because we are mutual friends bound in a mission that is just so important for middle-class families all across this country."
Peters went on to say MCUL's endorsement made a difference in the race.
"I think that shows the power of the credit union endorsement," Peters said, "Once I got that endorsement no one else wanted to get into this race, because I had credit unions across Michigan backing me up."
Credit unions are the lifeblood of their communities, Peters said.
"You are the heart and soul of the community you are the leaders in the community when leaders in eh community speak people listen," Peters said.
Watch Peters' speech here.
Also on Tuesday, MCUL & Affiliates EVP/COO Ken Ross was a panelist and speaker at the Exam Issues and Supervision breakout session. He spoke on the issue of "Use of 'best practice' suggestions" in exams and the challenges faced by credit unions, particular small-asset-size credit unions.
Members of the Michigan delegation also met with Sen. Debbie Stabenow, D-Lansing, as well as with Peters.
Watch the highlights from Day Two here.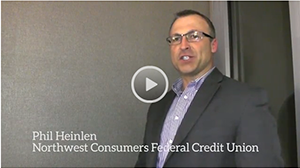 Day Three
Credit union leaders said attending the GAC was invaluable to connect and grow their credit unions.
"As a credit union leader, I found these events have been incredibly important for me to plug into. They are part of what is part of the heartbeat of my organization because I come and learn and understand what others are doing," said Phil Heinlen, CEO Northwest Consumers FCU.
Mike Newman, CEO of Monroe County Community CU, said this was the best GAC ever.
"Thanks to the MCUL, we are so well prepared to talk to our lawmakers and regulators," Newman said. "The lawmakers, congressman, senators, everyone has just been so welcoming."
Watch MCUL's interview with credit union leaders here.
Go to main navigation