Print
'Case Studies Ripped from the Headlines' Explored at Compliance Conference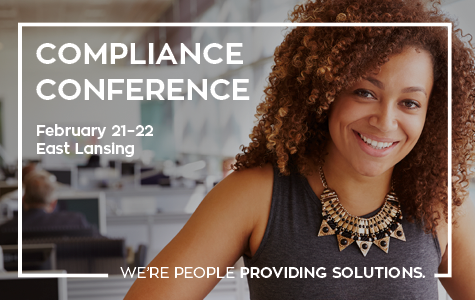 Recently, financial trade publications have been filled with headlines of unfortunate events and risky behaviors that have ultimately led to big problems. From data breaches to regulatory entanglements, from compliance violations to class action lawsuits, these stories seem to be written more for a movie script than Main Street, but they are all too true.
During the MCUL & Affiliates 2018 Compliance Conference, participants will explore what credit unions must be preparing for to identify and deal with significant issues before they cost money or find their credit union's hard-earned reputation ruined. Featuring David Reed, an attorney and author, the interactive session, "When Bad Things Happen to Good Institutions: Critical Case Studies Ripped from the Headlines" will go behind the headlines and explore the current regulatory landscape and the lessons every institution needs to learn from them.
The Compliance Conference offers an expanded agenda, networking activities and events, as well as an outstanding line-up of nearly a dozen industry experts. Online registration is now open for the event, being held Feb. 21-22 in East Lansing. Registration for MCUL-affiliated credit unions is just $310 per person, with a one-day registration option for $169. Hotel rooms are being held until Feb. 2 at a negotiated rate at the Marriott at University Place in East Lansing.
Submissions to Monitor should follow the
submission guidelines
and may be
emailed
. Shawn Glinis is the editor of Monitor and can be reached at 800-262-6285, ext. 449. The newsletter of the Michigan Credit Union League is published Monday mornings or Tuesday mornings when Monday is a holiday. There is no Monitor the week after Christmas and the week after the Annual Convention and Exposition. MCUL reserves the right to edit submissions for clarity and space.