Print
ASFM Scholarships Available for CUNA GAC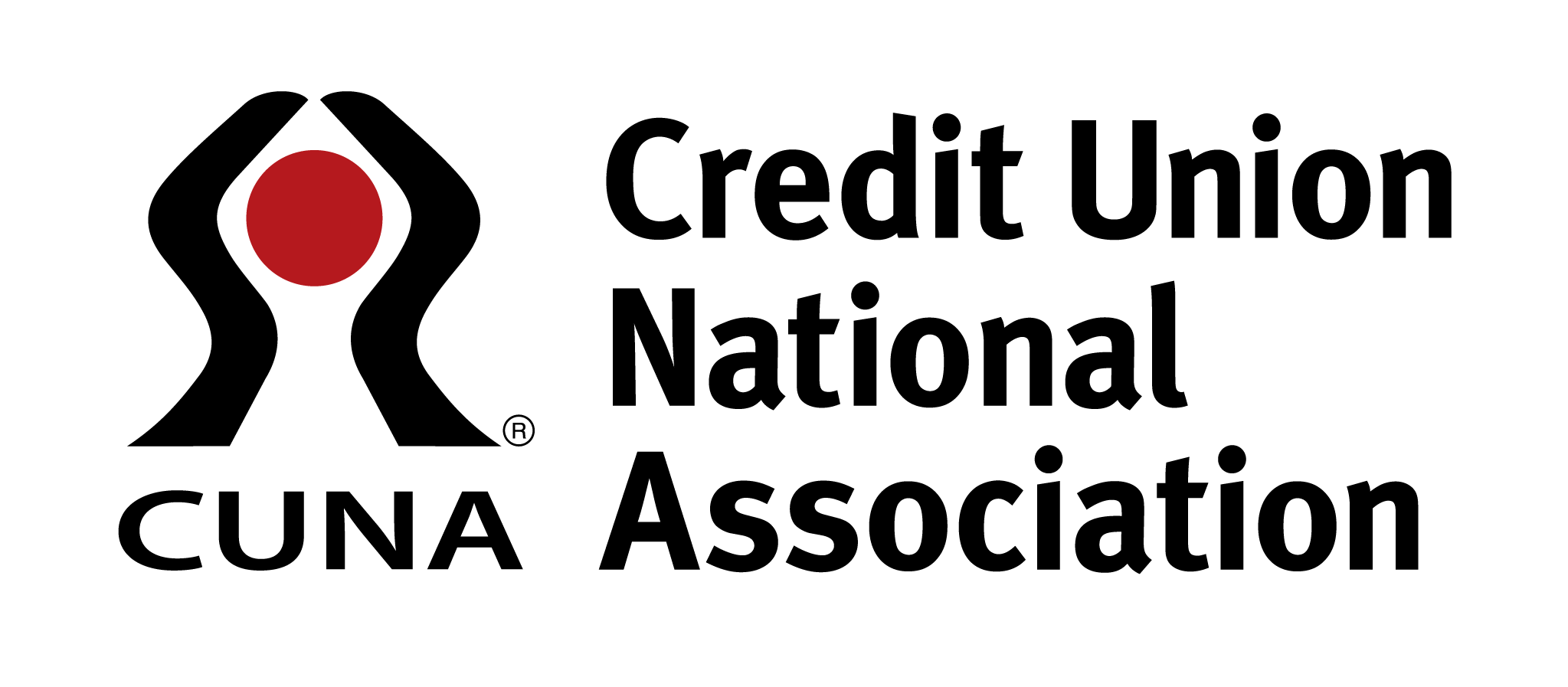 This year's CUNA GAC is fast approaching. Taking place Feb. 25–March 1 in Washington, D.C., credit union participants from each of Michigan's 14 congressional districts are needed to make this a successful grassroots lobbying event for MCUL.
Scholarships through the "Michele Myrick ASFM Defense Scholarship Fund" are available for credit union leaders and volunteers interested in attending this year's fly-in. Topics for discussion with lawmakers and regulators will include regulatory burden as well as the credit union not-for-profit tax status.
Participants will have the opportunity to meet with their congressional member's office, in addition to participating in various CUNA sessions. Credit unions with less than $100 million in assets can apply for up to $2,500 in scholarship assistance. Those exceeding $100 million in assets can request up to $1,500 in assistance.

The Michele Myrick Scholarship Fund application form can be accessed online by clicking here. For questions about this year's event, contact MCUL Political Affairs Coordinator Kevin Gawronski.
---
'Case Studies Ripped from the Headlines' Explored at Compliance Conference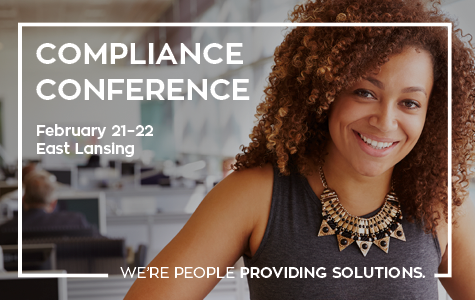 Recently, financial trade publications have been filled with headlines of unfortunate events and risky behaviors that have ultimately led to big problems. From data breaches to regulatory entanglements, from compliance violations to class action lawsuits, these stories seem to be written more for a movie script than Main Street, but they are all too true.
During the MCUL & Affiliates 2018 Compliance Conference, participants will explore what credit unions must be preparing for to identify and deal with significant issues before they cost money or find their credit union's hard-earned reputation ruined. Featuring David Reed, an attorney and author, the interactive session, "When Bad Things Happen to Good Institutions: Critical Case Studies Ripped from the Headlines" will go behind the headlines and explore the current regulatory landscape and the lessons every institution needs to learn from them.
The Compliance Conference offers an expanded agenda, networking activities and events, as well as an outstanding line-up of nearly a dozen industry experts. Online registration is now open for the event, being held Feb. 21-22 in East Lansing. Registration for MCUL-affiliated credit unions is just $310 per person, with a one-day registration option for $169. Hotel rooms are being held until Feb. 2 at a negotiated rate at the Marriott at University Place in East Lansing.
---
Alpena Alcona Area Credit Union Celebrates Milestone Years of Service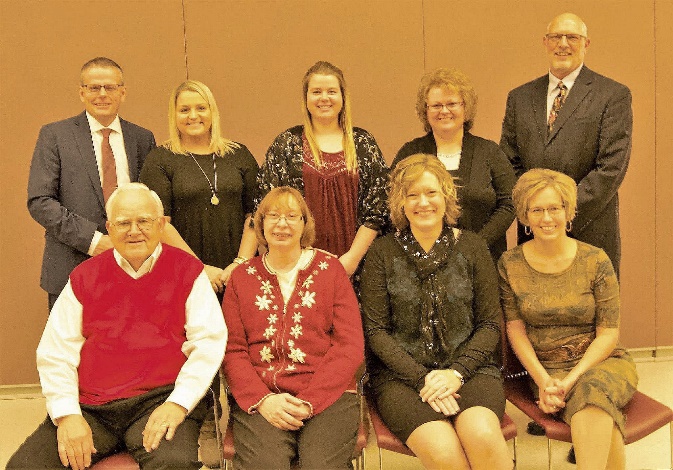 Alpena Alcona Area Credit Union (AAACU) recently held its annual board and employee holiday party at St. Ann's Parish Center in Alpena.
Ten AAACU team members and volunteers were given recognition for milestone years of service to the credit union movement. Together, the ten team members had a combined total of 170 years of credit union service.

For five years of service, recognition was given to Josephine Bailey, Oscoda part-time teller; Alison Jakubcin, marketing specialist; and Samantha Rupert, membership service officer. For 10 years of service, recognition was given to Angie Szatkowski, chief operations officer. For 15 years of service, recognition was given to Donna Bowen, Alpena senior teller; and Charlene Oliver, Ossineke assistant branch manager. For 20 years of service, recognition was given to Lisa Stone, Alpena senior teller; and Jodi Johnroe, Tawas assistant branch manager. For 25 years of service, recognition was given to Lorna Dellar, Lincoln branch manager; and for 50 years of service, recognition was given to Dennis Artley, credit committee member.
---
Kellogg Community Credit Union Supports The United Way of Battle Creek and Kalamazoo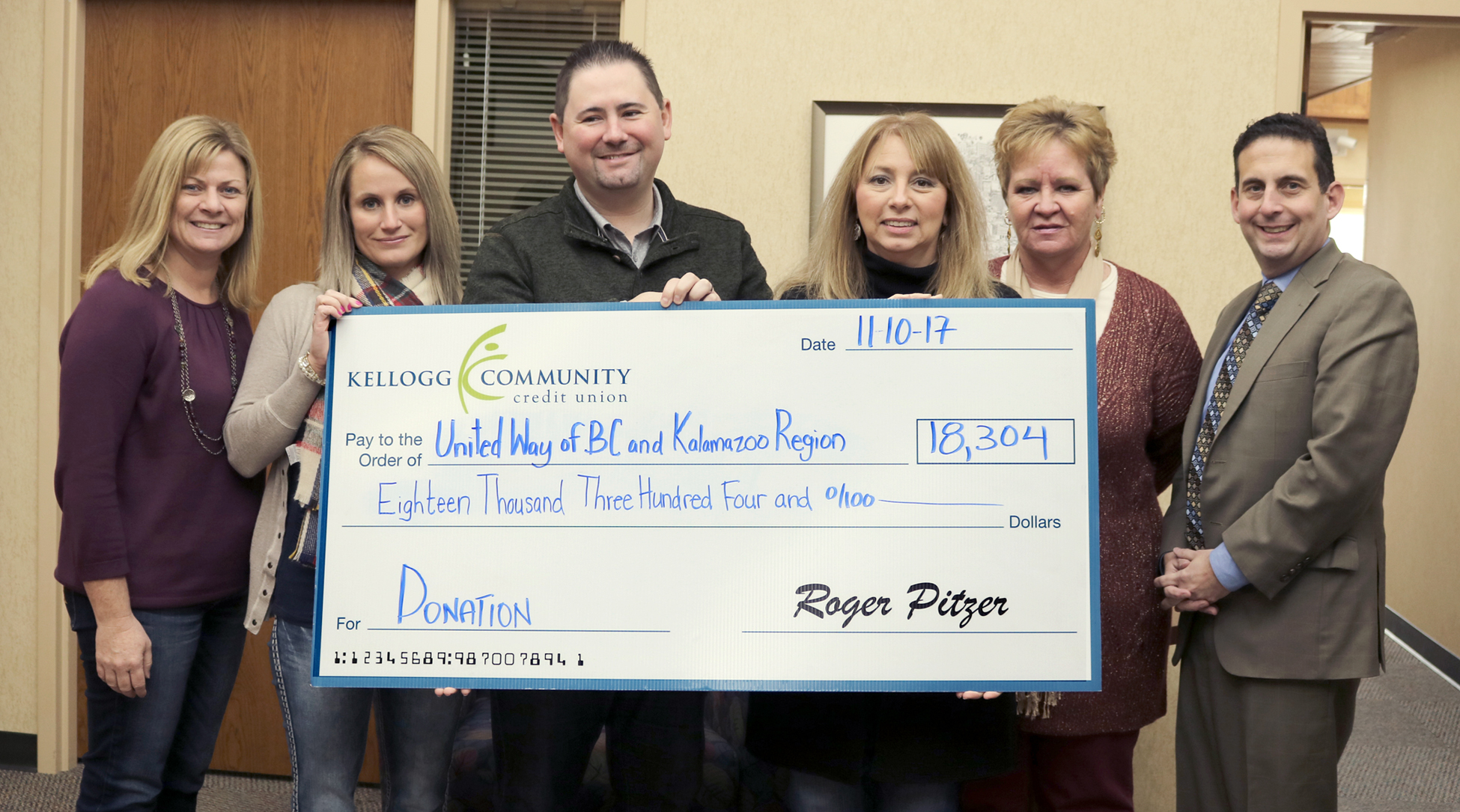 Kellogg Community Credit Union (KCCU) and its employees pledged more than $18,000 to the United Way of the Battle Creek and Kalamazoo Region (UWBCKR). The KCCU Board of Directors generously agreed to match KCCU employee contributions dollar for dollar, which brought the credit union's total contribution to $18,304.
"Our KCCU family truly believes in the impact and mission of the United Way," stated Jessica Bissenden, human resource generalist and United Way campaign leader at KCCU. "Our internal United Way campaign contributions more than doubled this year because of the passion and dedication of our team members and board of directors. I am proud to be a part of the impact that KCCU and the United Way in partnership have in our local communities."
The United Way is a non-profit organization committed to raising resources for families and agencies in need. KCCU's goal of providing financial opportunity and lifelong value to their members and the communities in which they serve directly coincide with UWBCKR's goals to advance the common good by creating opportunities for a better life for those in the same communities.
"Supporting local charities has always been a priority of KCCU and we value our partnership with the United Way," said Tracy Miller, KCCU's CEO, who also serves on the United Way Cabinet. "With so many people and local agencies dealing with economic hardship, we know that the United Way's resources are vital in helping our communities."
"The generosity and compassion of Kellogg Community Credit Union and its employees impact our community in positive ways," said Chris Sargent, president and CEO of United Way of the Battle Creek and Kalamazoo Region. "With more dollars donated and more employees engaged this year, they're raising the bar on how each person can step up, partner with United Way and change the story for thousands of people."
KCCU also showed their support for the United Way this year by being the exclusive sponsor for the United Way Vehicle Sweepstakes since its inception in 2012. Additionally, they provided their branches as drop-off sites for their Diaper Drive and book drives and by hosting a pop-up giving event at their Team Enrichment Day, where they awarded $1,000 to a local non-profit organization.
---
In Brief...
Advantage One Credit Union Hosts Pallets for Paws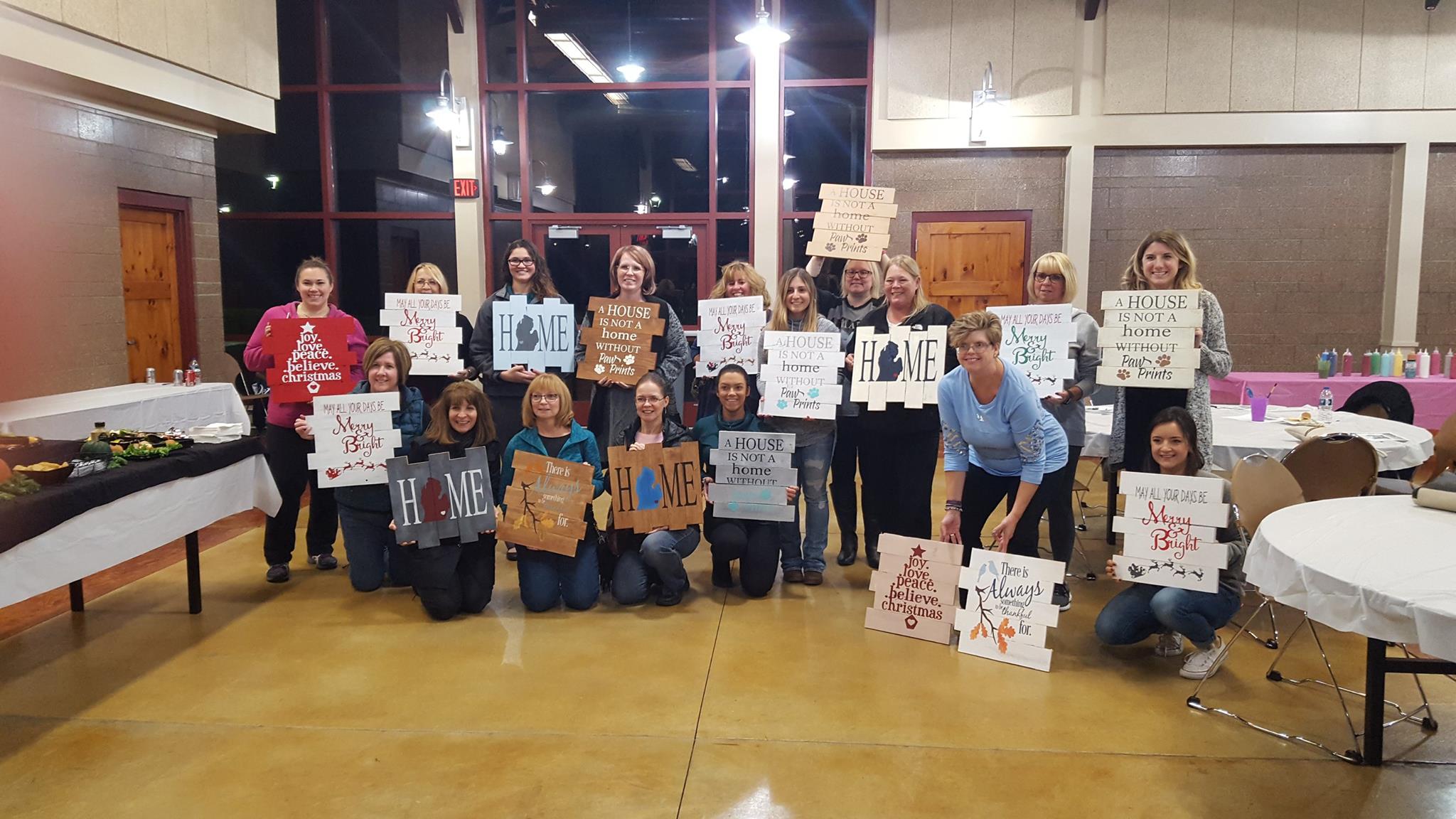 In support of the Brownstown Animal Shelter, Advantage One Credit Union and the Brownstown Downtown Development Authority co-hosted a Pallets for Paws painting party at the Brownstown Event Center.

During the event, attendees were given their pre-selected stencil, supplies and instructions. While creating some beautiful masterpieces, attendees enjoyed refreshments and snacks, got into the holiday spirit with Christmas music and shared many laughs.
Thanks to consultant Leah Guy, $20 from every pallet was donated, along with 20% of her commission on pre-made wood signs that were for sale. Altogether, the event raised nearly $700 for the animal shelter.
Advantage One was invited to the Brownstown Board of Trustees meeting for a check presentation on Dec. 4, 2017. A representative from the Brownstown Animal Shelter was there to graciously accept the check. They were very appreciative of the money raised for their furry friends and thanked Advantage One for all the support throughout the year.

TLC Student-Run Branches Open in 13 County Schools

TLC Community Credit Union student-run branches recently opened in 13 county schools. The student-run branches are open weekly to accept and process deposits from student members. More than 1,000 local students are active members of TLC and the number is growing as the new school year begins. The students are encouraged to set savings goals and are inspired to start thinking about their future finances.

Honor Credit Union Announces Results From Annual Free Community Shred Days
Honor Credit Union is proud to announce the success of its 2017 Free Community Shred Day campaign. As part of its green initiative, Honor was able to recycle 50,240 pounds of paper in 2017, the equivalent weight of more than 12 large cars.

Honor held eight shred day events throughout its communities in the upper and lower peninsulas. During the free event, the community was invited to bring all their sensitive documents to the branch for a chance to shred it on the spot. This promotes the protection of personal information and a chance to recycle all unused papers. With the community's help, each branch recycled over a ton of paper. Here are the results from each branch:
Dowagiac: 8,930 lbs.
Plainwell: 3,420 lbs.
Paw Paw: 4,940 lbs.
Berrien Springs: 5,700 lbs.
Battle Creek: 3,800 lbs.
Coldwater: 5,130 lbs.
St. Joseph: 14,820 lbs.
Gwinn: 3,500 lbs.

Honor is dedicated to going green by providing its members with online and mobile banking, the opportunity to sign up for e-statements and offering paperless transactions. The 2018 Free Community Shred Day schedule will be released in February.
---
Employee & Building Updates
Michael Goad Named CFO at DCECU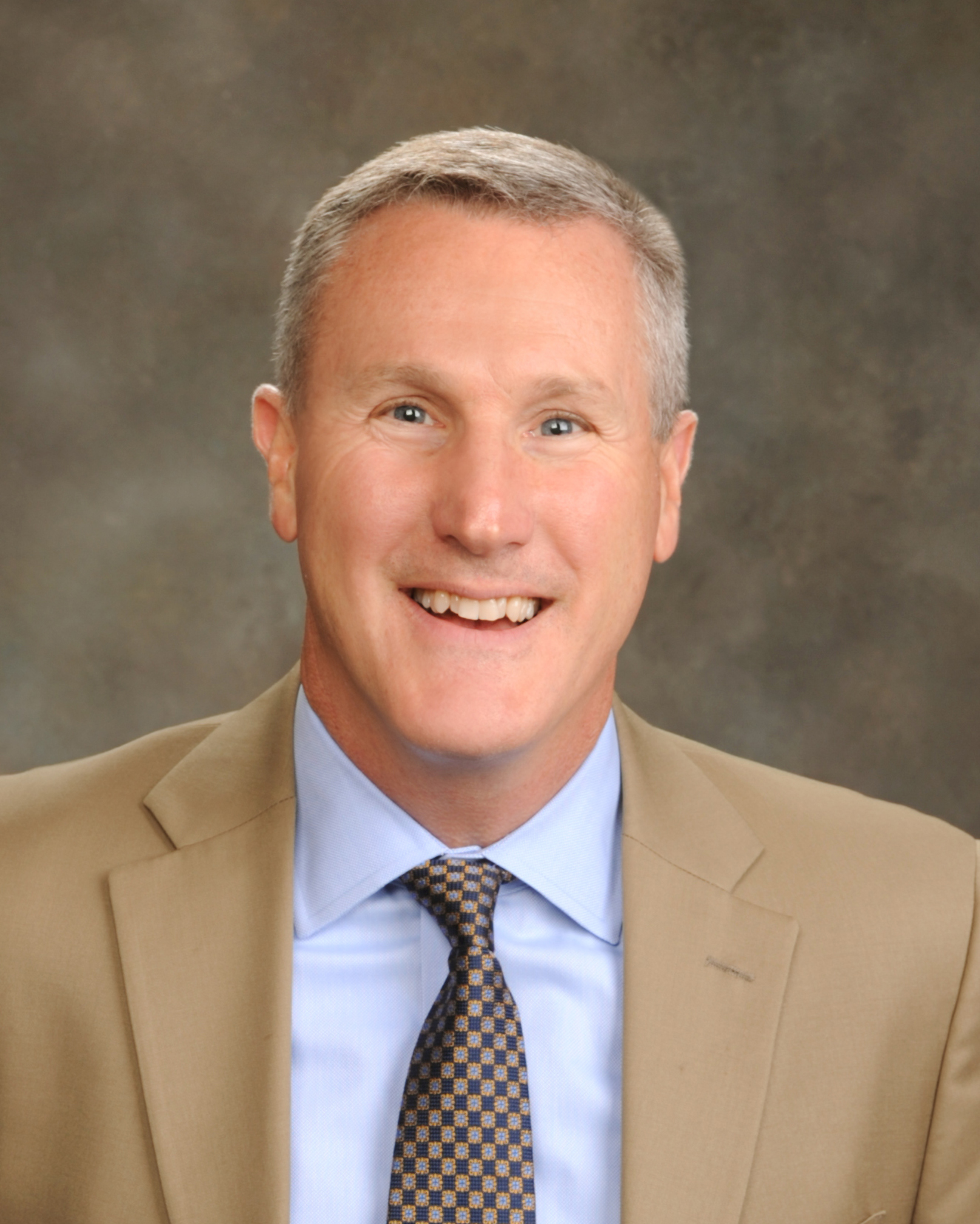 Michael Goad has been named CFO of Dow Chemical Employees' Credit Union. Goad, who has served as CFO of Notre Dame (Indiana) Federal Credit Union for the past several years, will join DCECU on Jan. 2, 2018, in the newly created role.
"At Notre Dame FCU, Michael Goad worked with credit union leaders to increase profitability, capital strength and employee and member engagement and satisfaction," said DCECU President and CEO Dennis Hanson. "I look forward to him bringing his skills and experiences to our leadership team at DCECU."
In his role at DCECU, Goad's responsibilities will include assessing and evaluating financial performance of the organization relative to long-term operational goals, budgets and forecasts. He will be a strategic partner in the credit union's operational planning to ensure financial goals are met, including economic forecasting and modeling for stability and soundness of the credit union.
Goad — who previously served as CFO of Lake Michigan Credit Union and Cornerstone University, both in Grand Rapids – holds a Master of Business Administration degree from Grand Valley State University and a Bachelor of Arts degree from William Jennings Bryan College. He has also successfully completed Chartered Financial Analyst (CFA) Levels I and II, and served as an adjunct professor of corporate financial management in the finance department of the University of Notre Dame's Mendoza College of Business.
He has volunteered with several organizations, including the Rotary Club of South Bend, Indiana; the Advisory Council for Bethel College in Mishawaka, Indiana and the Grand Rapids Chamber of Commerce. Goad also has served as a board member for Closed Door Ministries in west Michigan, GVSU's Finance Division, South Bend and Michiana YMCA and St. Cecilia Music Center in Grand Rapids.
---
Education News
Mark the calendar and register now for the Jan. 23 webinar being hosted by CUNA regarding Regulation CC Updates. The session is available for CUNA affiliated credit unions for just $219 and takes place from 11 a.m.–noon (ET).

---
Submissions to Monitor should follow the
submission guidelines
and may be
emailed
. Shawn Glinis is the editor of Monitor and can be reached at 800-262-6285, ext. 449. The newsletter of the Michigan Credit Union League is published Monday mornings or Tuesday mornings when Monday is a holiday. There is no Monitor the week after Christmas and the week after the Annual Convention and Exposition. MCUL reserves the right to edit submissions for clarity and space.