Whether you are looking to offer your members protection for the places, things and people they love or protect your credit union, Lending and Insurance Solutions has the right partners to cover all the basics.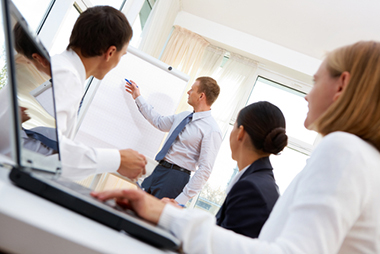 Personal and Property Coverage
CUNA Mutual Group is the leading provider of insurance products to Michigan credit unions and their members while helping you boost non-interest income. Their comprehensive set of services includes lending, marketing, compliance and training solutions for credit unions. Products available are:
Personal Coverage: Auto, Home, Life and Accidental Death and Dismemberment
Credit Insurance: Credit Life, Credit Disability, Debt Protection
Additional Vehicle Protection: GAP, Mechanical Repair Coverage
Credit Union Products
If you're looking to protect your Michigan credit union and it's assets, look no further than CUNA Mutual Group. From Bond to Collateral Protection, CMFG can meet all your protection needs. Plus, CMFG offers industry leading loan documents, mobile loan applications and sales training for your staff to meet the increased demand for loans.
Bond Coverage
Lending Solutions
Lender Development Program
401(k) Savings Plan for Michigan Credit Unions (MCUE Plan)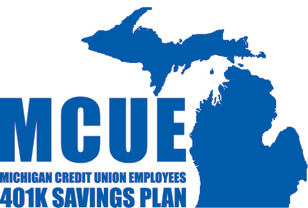 The Michigan Credit Union League has been a proud sponsor of the MCUE 401k Savings Plan since 1962.
The Plan's competitive design and pricing are why 158 Michigan credit unions value MCUE for their own employees.
Why Choose MCUE?
Minimize Your Risk
Shared fiduciary risk with the Trustees who are responsible for plan oversight
Trustees who make investment decisions and monitor funds on your behalf to ensure fees are consistently reasonable
Regain Your Resources
Access to low-cost index funds and institutional share classes thanks to the group buying power of $562 million in total plan assets
Save time and money with no individual 5500 filings or plan audits by participating credit unions
No per plan or per participant expense billed to credit union
Educate Your Employees
The new BenefitsForYou mobile app, which provides a modern approach for monitoring retirement savings.

Targeted education to meet the specific needs of your participants

Unique participant-focused education campaigns

Help your employees retire financially secure with the MCUE 401k Savings Plan. To learn more, visit www.cunamutual.com/mcue or contact your League rep for more information.

---
1CUNA Mutual Group internal data, Jan. 2016
CUNA Mutual Retirement Solutions is a division of CUNA Mutual Group and the marketing name for CPI Qualified Plan Consultants, Inc., a CUNA Mutual Group member company. CUNA Mutual Group is the marketing name for CUNA Mutual Holding Company, a mutual insurance holding company, its subsidiaries and affiliates. Annuity insurance products are issued by CMFG Life Insurance Company, located in Madison, Wisconsin. Each insurer is solely responsible for the financial obligations under the policies and contracts it issues. Securities distributed by CUNA Brokerage Services, Inc. (CBSI), member FINRA/SIPC, a registered broker/dealer, 2000 Heritage Way, Waverly, Iowa 50677, toll-free 866.512.6109. Non-deposit investment and insurance products are not federally insured, involve investment risk, may lose value, and are not obligations of or guaranteed by the financial institution. Representatives offer retirement and investment education but do not provide investment, legal or tax advice. Participants are encouraged to consult their own advisors.
401K-1446542.1-0316-0418 © CUNA Mutual Group, 2016; All Rights Reserved.
Go to main navigation