Auto Financial Group
Auto Financial Group helps increase loan yields and indirect/direct loan volume, by offering lower monthly payments and flexible, residual-based loans. The program mitigates risk by guaranteeing the residual value of vehicles and by handling disposition at the end of the term.
AFG, a Houston based company, also known as Partners Lending Auto Group, LLC., has been providing Balloon Lending to over 250 credit unions in 44 states for over 15 years. AFG is the number one choice in residual based automotive financing today for credit unions nationally.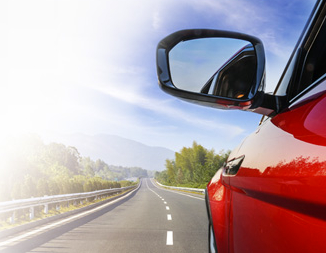 How Does AFG Balloon Lending Work?
Auto Financial Group provides a user-friendly, customized web-based software designed to make it easy for your credit union to offer low payment financing to your members! Through a custom website, the AFG Residual Value and Quoting Technology , is set up for each credit union. Through a simple 3 step process, this website determines the vehicle's residual value (balloon payment) used on all balloon loans. These values are provided to AFG by the Automotive Leasing Guide (ALG).
How Does the Credit Union Benefit?
100% of the Residual value is guaranteed to credit union by AFG on new & used vehicles.
AFG Balloon Lending positions Credit Unions to recapture member loans currently being lost to competitive residual based financing products.
AFG Balloon Lending requires no more effort for the credit union than a standard installment loan. AFG provides complete end of loan term remarketing on all vehicle enrollments which includes end of loan term notifications and vehicle pre-surrender inspections, transportation and resale
AFG maintains the Residual Value and Quoting Technology and ALG residual updating.
Credit union earns a higher ROI on Balloon loans due to higher average daily balances.
AFG's Software website link can be added to credit union website to enable members to shop for vehicles from the comfort of their own homes.
AFG provides initial and on-going training on the program in addition to marketing support such as: website text, sample newsletter articles and member handouts.
How Does the Member Benefit?
Member receives the flexibility of a standard installment loan combined with the benefits of leasing with no cash due at signing.
Member has complete protection on the residual value of the vehicle and can choose to surrender vehicle at loan maturity in lieu of paying the final balloon installment.
Member can privately sell, trade, or refinance vehicle anytime during their loan term with no penalty.
Member has 3 mileage options: 12,000, 15,000, and 18,000 miles per annum and a low $.10 per mile excess mileage charge if there is excess mileage on the surrendered vehicle at loan maturity.
Member can finance both new and up to 5 yr. used: cars, light trucks and SUVs with AFG.
If member chooses to turn their vehicle in at loan maturity, AFG's Vehicle Disposition Managers answer all of the member questions making this process as easy as possible.
Easy end of loan term vehicle inspection and turn-in process. We go to the member!
AFG Balloon Lending enables members to keep their vehicle financing with a source they trust – YOU their credit union.
Go to main navigation