Thank You to All #KekeChallenge Participants
On Aug. 31, Michigan Credit Union League (MCUL) and CU Solutions Group (CUSG) President/CEO, Dave Adams, took on the viral "Keke Challenge." After being challenged by Hank Hubbard, CEO of One Detroit Credit Union, Adams and the teams at MCUL and CUSG posted their own dance video to Drake's "In My Feelings," challenging all Michigan credit unions and adding a twist: for any Michigan credit union that submits their own dance video, MCUL and CUSG will donate $500 to the Children's Miracle Network (CMN) Hospital of their choice.
The Challengers
Why take the challenge?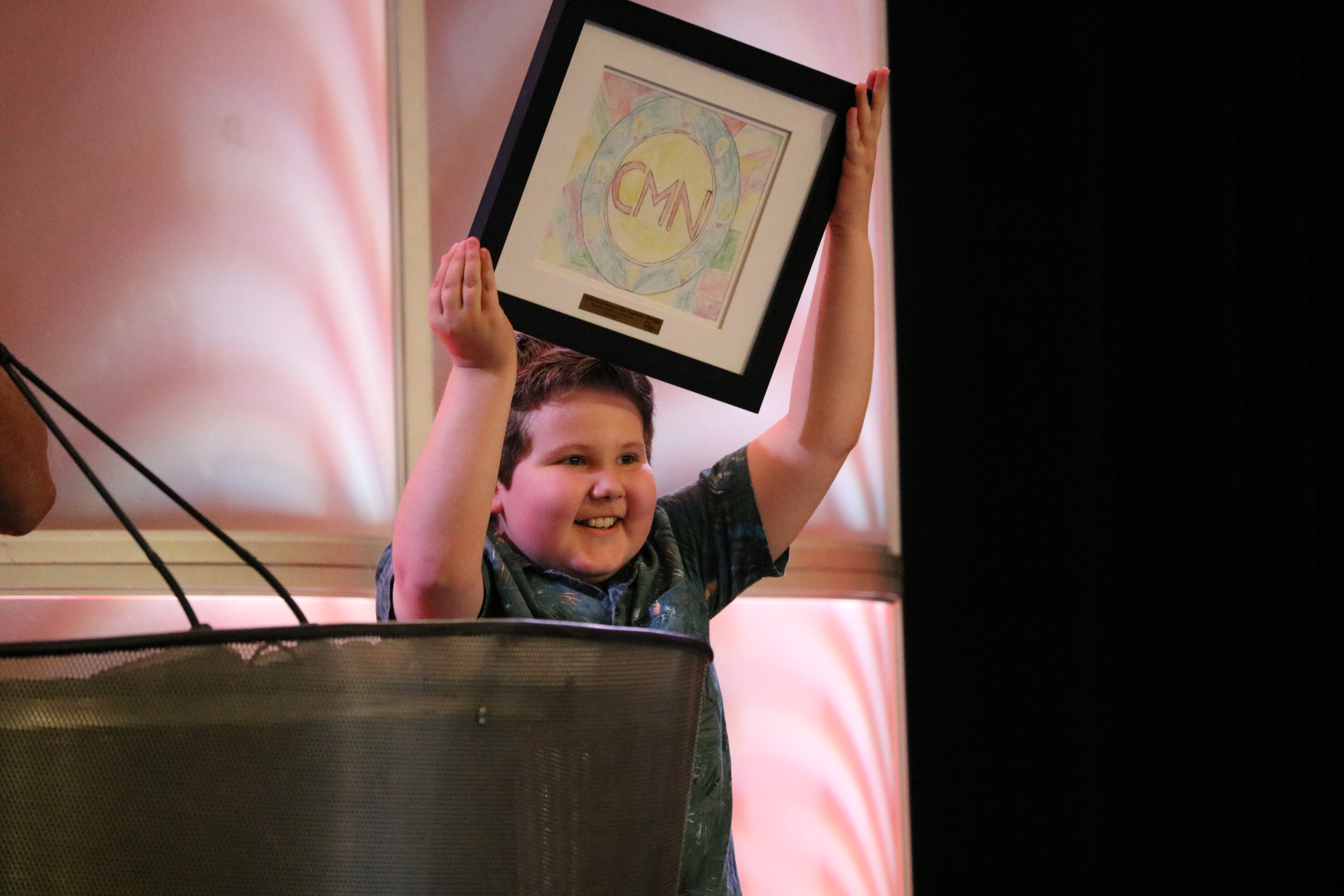 Every year, more than 10 million children enter children's hospitals across North America. Many of these hospitals rely on donations and community support to provide the best care they can for children, as insurance programs often do not fully cover the cost of care. Since 1983, CMN Hospitals has helped fill those funding gaps by raising more than $5 billion to improve the lives of as many children as possible.
Credit unions have always been strong supporters of CMN Hospitals. Since 1996, the "Credit Unions for Kids" initiative — a nonprofit collaboration of credit unions, chapters, leagues/assocations and business partners from across the country — has raised more than $170 million for CMN Hospitals.
At the 2018 Annual Convention & Exposition (AC&E) in Traverse City, MCUL invited miracle child Jonny Hendricks to speak with credit union professionals about the impact CMN Hospitals have had in his life, and to sell a piece of his own artwork at the live auction benefiting Credit Unions for Kids. Over the three days of the conference, $113,000 was raised for Credit Unions for Kids through activities such as the silent and live auctions and the Mid-Michigan Chapter of Credit Unions' fun run.
Taking the #KekeChallenge is just another way that Michigan credit unions can help make miracles for kids like Jonny across the state.
Raising awareness for our movement
In addition to raising money for the Children's Miracle Network, the #KekeChallenge provides a great way for Michigan's credit unions to leverage a viral social media phenomenon to raise awareness for the credit union movement.
The biggest barrier credit unions face is often the lack of consumer awareness about accessibility to and benefits of credit union membership. Siezing the opportunity to have some fun (and raise money for a great cause!) in a highly visible way, like a social media challenge, allows credit unions to amplify their voice, reach new audiences and promote the credit union mission.
For full details about the challenge and information on submitting your video, click here. Continue scrolling to see submissions from our credit unions!
The Responders
LAFCU

View on Facebook
Submission Date: Dec. 14, 2018
CMN Hospital: Sparrow Hospital


Northland Area Federal Credit Union

View on Facebook
Submission Date: Dec. 14, 2018
CMN Hospital: Hurley Medical Center


Extra Credit Union

View on YouTube
Submission Date: Dec. 12, 2018
CMN Hospital: Beaumont Children's Hospital
Matching Donation: Donated to Franklin High School

United Financial Credit Union

View on YouTube
Submission Date: Dec. 11, 2018
CMN Hospital: Hurley Children's Hospital
Matching Donation: Donated to Covenant Kids at Covenant Hospital in Saginaw, MI

Frankenmuth Credit Union

View on Facebook
Submission Date: Dec. 11, 2018
CMN Hospital:


Peninsula Federal Credit Union

View on Facebook
Submission Date: Dec. 9, 2018
CMN Hospital:
Matching Donation: Donated directly to local family

Community Choice Credit Union

View on Facebook
Submission Date: Dec. 7, 2018
CMN Hospital: Beaumont Children's Hospital


Catholic Federal Credit Union

View on YouTube
Submission Date: Dec. 6, 2018
CMN Hospital: Hurley Medical Center
Matching Donation: $500

United Bay Community Credit Union

View on YouTube
Submission Date: Dec. 3, 2018
CMN Hospital: Helen DeVos Children's Hospital/Hurley Medical Center
Matching Donation: $500

People Driven Credit Union

View on Facebook
Submission Date: Dec. 1, 2018
CMN Hospital: Helen DeVos Children's Hospital/Hurley Medical Center
Matching Donation: Paid outstanding school lunch balances

FreeStar Financial Credit Union

View on Facebook
Submission Date: Nov. 27, 2018
CMN Hospital: Children's Hospital of Michigan
Matching Donation: $500

BlueOx Credit Union

View on YouTube
Submission Date: Nov. 13, 2018
CMN Hospital: Helen Devos Children's Hospital
Matching Donation: $500

HarborLight Credit Union

View on Facebook
Submission Date: Nov. 6, 2018
CMN Hospital: Helen DeVos Children's Hospital

Delta County Credit Union

View on Facebook
Submission Date: Nov. 5, 2018
CMN Hospital: Sparrow Hospital

Michigan Legacy Credit Union

View on YouTube
Submission Date: Nov. 1, 2018
CMN Hospital: Beaumont Children's Hospital
Matching Donation: $500 + Holiday Toy Drive

Alpena Community Credit Union

View on Facebook
Submission Date: Oct. 30, 2018
CMN Hospital: Helen DeVos Children's Hospital


Dort Federal Credit Union

View on YouTube
Submission Date: Oct. 29, 2018
CMN Hospital: Hurley Medical Center
Matching Donation: $1,000

ELGA Credit Union

View on YouTube
Submission Date: Oct. 23, 2018
CMN Hospital: Hurley Medical Center


Kellogg Community Credit Union

View on Facebook
Submission Date: Oct. 17, 2018
CMN Hospital: Helen Devos Children's Hospital
Matching Donation: $500

Dow Chemical Employees' Credit Union

View on Facebook
Submission Date: Oct. 15, 2018
CMN Hospital: Hurley Medical Center
Matching Donation: $500

First General Credit Union

View on Facebook
Submission Date: Oct. 9, 2018
CMN Hospital: Helen DeVos Children's Hospital


Oakland County Credit Union

View on YouTube
Submission Date: Oct. 9, 2018
CMN Hospital: Helen DeVos Children's Hospital
Matching Donation: $1,000

Consumers Credit Union

View on Facebook
Submission Date: Oct. 8, 2018
CMN Hospital: Helen Devos Children's Hospital
Matching Donation: $500

Wayne Westland Federal Credit Union

View on YouTube
Submission Date: Sept. 24, 2018
CMN Hospital: Beaumont Children's Hospital
Matching Donation: $500

Vibe Credit Union

View on Facebook
Submission Date: Sept. 20, 2018
CMN Hospital: Beaumont Children's Hospital
Matching Donation: $1,000

Blue Ox Chapter of Credit Unions

View on Facebook
Submission Date: Dec. 17, 2018
Matching Donation: $500

Limestone Federal Credit Union

View on Facebook
Submission Date: Sept. 13, 2018
CMN Hospital: Helen Devos Children's Hospital
Matching Donation: $500
Go to main navigation