How Michigan CUs are Helping Fix the State's Bad Credit Score Problem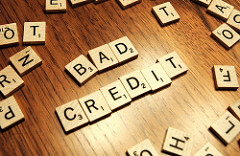 A personal finance website recently revealed a less-than-positive credit score for the average Michigander. The study ranked average credit scores by city, and while some Michigan cities placed quite well, those were exceptions to the state's standard. As the Grand Rapids Business Journal relayed, Kalamazoo sits in the nation's 29th percentile while Detroit finds itself ranked in the 1st percentile.
This begs the question: how are Michigan credit unions working toward revitalizing the state's average credit score?
Hank Hubbard, president & CEO of One Detroit Credit Union, relayed that approximately 70 percent of the credit union's members have credit scores below 640. With this field of membership in mind, One Detroit CU offers two products aimed at combating low credit scores. Borrow & Save pairs building positive credit trade-ins with building a nest egg. The second is their payday lender alternative.
One Detroit CU pride themselves on having minimal underwriting with both services. And, with their payday lender alternative, the credit union reports to credit bureaus in a fashion that has the most beneficial impact to the member.
"During each loan interview, we do a mini counseling session to explain the credit report to members and how they can best go about improving their score," said Hubbard.
"We had a member come to us with a 20% auto loan that we were able to refinance at 11%. During that process, we offered him some score-increasing goals to meet, which, if met, would give us a chance to reduce his rate even further. He was able to meet those goals, allowing One Detroit CU to give him a rate closer to 5%. When all was said and done, we were able to save our member close to $17,000 and raise his credit score significantly."
East Lansing's Michigan State University FCU (MSUFCU) is working to combat bad credit through seminars like January's session on repairing credit. The course was specifically aimed at answering the question, "I know my credit score, what's next?" Further, MSUFCU's classes aim to put to bed some credit repair myths and warn attendees about dubious companies claiming to fix their credit.
Melissa Mullins, KALSEE Credit Union's state licensed credit manager, spoke to the credit union's ambition to raise Kalamazoo's average credit score and create personal financial success for their members, "Because I am a state licensed credit manager, as opposed to a CUNA budget counselor on staff, I am able to assist our members in more tangible ways. Instead of merely helping to educate our members on budgeting and financial management, I am able to lower high interest rates, waive fees and administrate bigger picture solutions for members."
Mullins recognizes a real need in the community that spans the economic, educational and age spectrums. Whether working with grandparents unexpectedly saddled with grandchildren, the recently divorced, disabled, ill or other uniquely challenged, KALSEE CU is dedicated to educating its members on getting through financial crises. "Because of this intense need, we are working diligently to establish additional products and services beyond the many programs already available at KALSEE CU," said Mullins.
KALSEE CU holds one-on-one budgeting sessions and is quite involved with chapter education programs and seminars because, alongside their credit solutions and services, the Kalamazoo credit union places special focus on educating the community. "Some of our members come to us with nowhere else to turn and no other resources. We will work with them not only to unbury them from debt now, but to inform them on how to proceed without falling into the same stressful situations."
Go to main navigation