Collaboration Outside of Industry Nets National Award for One Detroit CU
One Detroit Credit Union is receiving national recognition for partnering with community stakeholders to do the right thing.
The credit union—formerly known as Communicating Arts CU—recently received a Louise Herring Philosophy-in-Action Award from CUNA in recognition of a program providing 0% interest home-rehabilitation loans to Detroit residents. Earlier this year the credit union received a state-level Herring award from the Michigan Credit Union League.
"The award is really exciting—it's the first one we have earned as One Detroit Credit Union, so that makes it kind of a milestone," said CEO Hank Hubbard. "We're excited to be recognized for putting the philosophy into action. It's really important to us and it's really rewarding to be recognized, especially on a national stage."
Hubbard explained that the program offers home rehabilitation loans to Detroit residents who otherwise might not be able to qualify for loans—including those with credit scores in the mid-500s—and offers up to 150 percent loan-to-value.
"We're able to fill a market gap where people that live in the City of Detroit with plunging home values and low incomes can't really afford to fix up their homes," he said. "The mayor wanted us to do something about that, so we are part of a group of many, many different stakeholders to make this a reality."
That group—which also includes the City of Detroit, community development corporations, contractors and other non-credit union lenders—was crucial to One Detroit's success with the loans.
"That's the crux of what the award nomination was about," said Hubbard. "We are collaborating with stakeholders outside of our industry."
Complex Approval Process
Since launching the program five months ago, One Detroit has approved 169 loans, most of which are going to new members. Hubbard said the process from application to approval and funding is a long one because of the high number of different stakeholders involved in the process.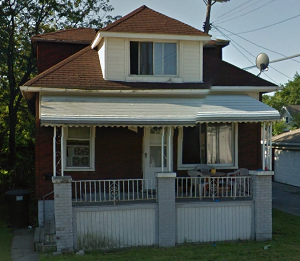 "We get the application from the community organizations and then we make an underwriting decision and send that approval to the city," he said. "Then their construction arm goes out and looks at the house and collects bids from at least three contractors before coming up with an amount that comes back to us and we close the loan…It's really been a challenge for us, who are used to collaborating in the credit union world…whereas most of the people in this room don't know each other. We know we're all on the same page in terms of helping people rehabilitate their homes, but everybody had a slightly different perspective on it."
In spite of those loan approvals, One Detroit has had to turn plenty of applications down.
"We've gone through 570 applications, so there have been a lot of denials as well," he said.
New Member Retention
With that influx of new members, One Detroit has had to put procedures in place to ensure that it forms lasting relationships with these members, rather than the one-and-done relationship that often occurs with indirect auto lending.
"When they come in to close on this particular loan, we treat them as we would treat any new member," said Hubbard. "We have the advantage of having them here in our office, so we can talk them up and in many, many cases we've been able to refinance car loans and save people hundreds of dollars a month. Suddenly they're like 'Oh my goodness, I never knew you were here!' We were hoping—and it seems to be true—that this was going to be a good way to expand our visibility."
But it's no short path from loan application to funding, noted Hubbard, who said that while the timeline has compressed as the credit union has done more and more of the rehabilitation loans, it still takes about three months for each loan.
Hubbard said that the complexity of the program and high number of outside stakeholders involved might make it difficult for other credit unions to duplicate the success One Detroit has had, but he said there are still plenty of takeaways for other CUs.
"The message I would like for people to get is that there are opportunities outside of our traditional industry, and we should be on the lookout for those things," he said. "The way to do that is to get involved in unusual groups. I found out about this because I'm part of a [Community Development Financial Institution] group in Detroit…We're really involved now and have our finger on the pulse of development going on in Detroit."
Receiving national recognition from CUNA is a big deal to One Detroit, said Hubbard, but he added that he hopes it can be a catalyst for more innovative programs out of Michigan-based credit unions.
"We in Michigan are all doing really amazing things—I think we're on the cutting edge in the country," he said. "But we're really bad about telling our story, so I think there are a lot of credit unions doing things in Michigan that are more deserving of this award if they would just tell their story and submit nominations. They should do that, because it will inspire everyone else."
Go to main navigation