International Credit Union (ICU) Day® celebrates the spirit of the global credit union movement. The day is recognized to reflect upon the credit union movement's history, promote its achievements, recognize hard work and share member experiences.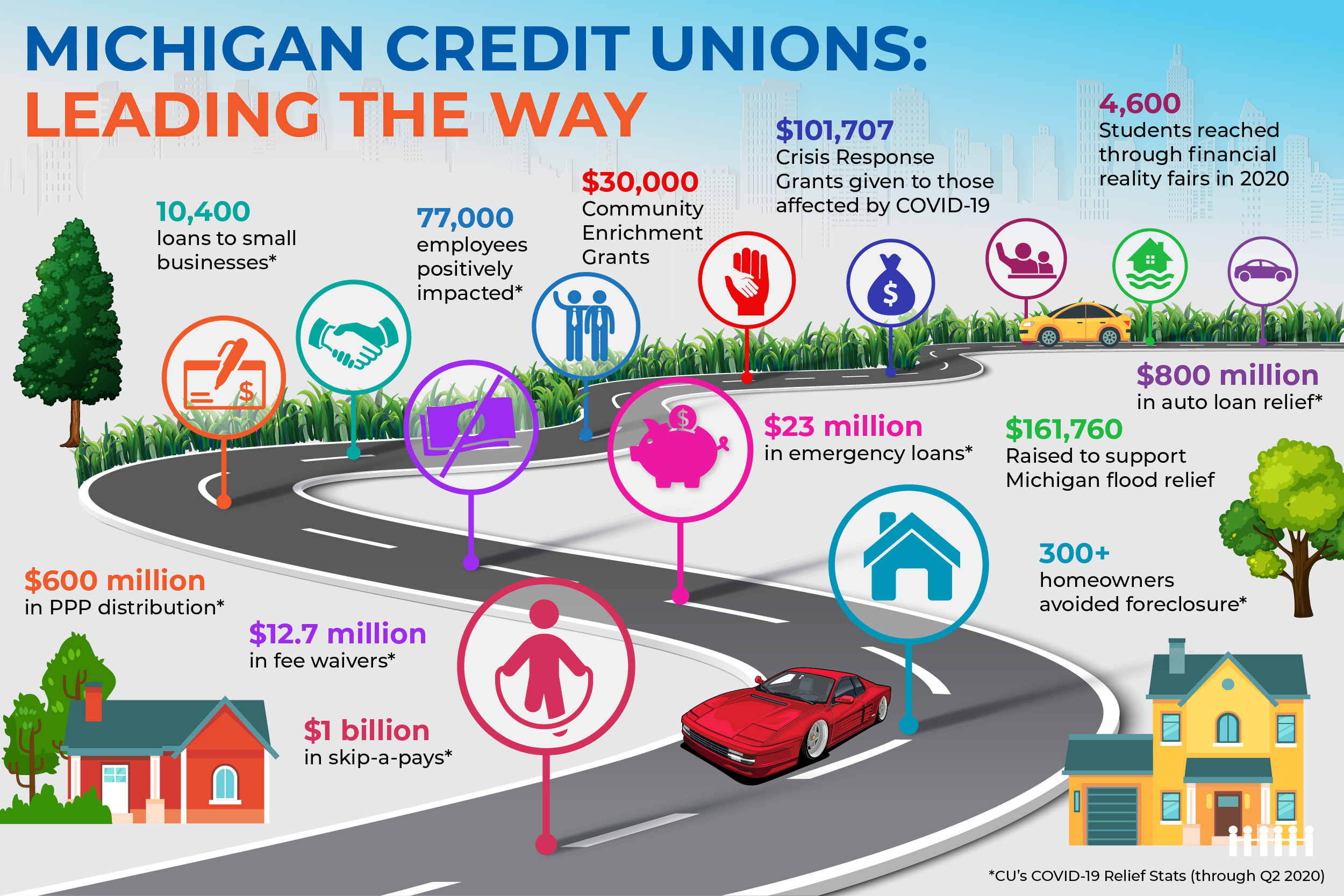 Each year since 1948, ICU Day has been celebrated on the third Thursday of October. This year, that lands on Oct. 21. The idea is to raise awareness about what it means for members around the world to have a credit union as their financial partner — the benefits of our industry's cooperative structure and social mission.
See how credit unions celebrating ICUD 2021 and what the credit union movement means to them.
In Michigan, the benefits, according to CUNA's Member Benefits Report for Q1 2021, look like this: Michigan credit unions contributed to a total of $567 million in direct financial benefits to Michigan's 5.69 million members over the previous twelve months. This total is equal to $101 per member or $212 per household. These are calculated based on average savings differences between credit union and bank pricing. They result from financial benefits, such as higher CD rates and fee-free checking, as well as lower rates and fees on products like home, car and auto loans.
The theme for 2021's ICU Day is"Building financial health for a brighter tomorrow." On Oct. 21, the World Council of Credit Unions will be expanding on that theme during a virtual event full of presentations on financial health and all the complexities associated with that term for credit unions and their members. Click here to learn more and register.

Join your colleagues in sharing your memorable ICU Day plans on social media using #ICUDay. Promotional materials are available from the World Council of Credit Unions website.

---

Share Your Story

Credit unions are community-focused entities that place the needs of people over profit.
As we look to increase awareness, we need your stories.
Go to main navigation