Federal Issues
Jump to Legislative | Jump to Regulatory
Below is a list of current federal legislative issues.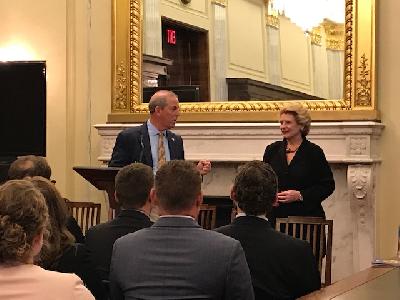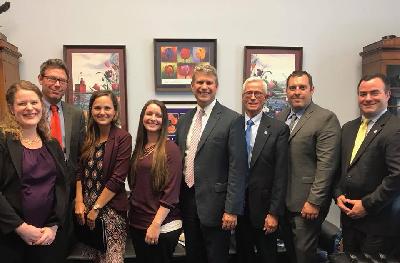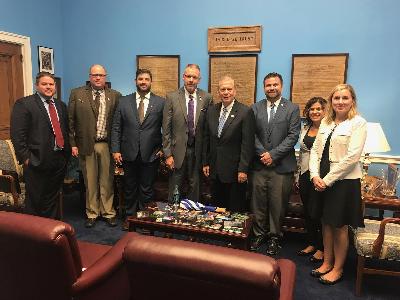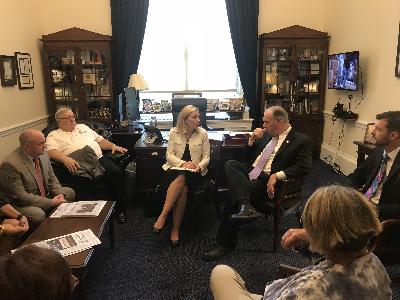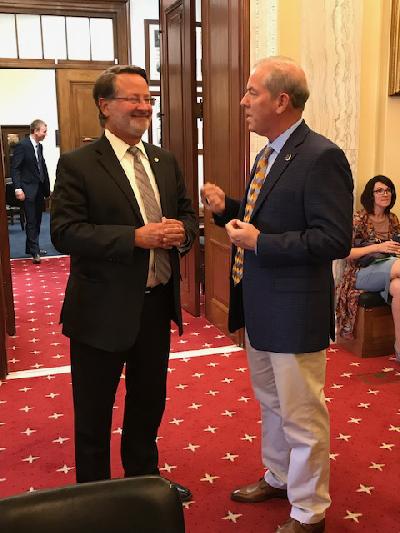 Federal Response to COVID-19
Congress has now passed, and the President has signed into law, four emergency stimulus bills dealing with the COVID-19 crisis. In addition, legislation making important changes to the Paycheck Protection Program (PPP) was signed into law. The initial stimulus bill (Phase 1) provided $8.3 billion in emergency funding for developing, manufacturing and procuring vaccines and medical equipment, and the second (Phase 2) was largely geared toward shoring up nutrition assistance programs, stabilizing unemployment insurance and new emergency FMLA and sick leave requirements on small employers.
Implementation of the SBA PPP under the third bill (Phase 3), the CARES Act, continued until the initial $349 billion in program funds appropriated by Congress had been exhausted on April 16. Many credit unions and small lenders had to work through issues to get SBA-certified, repair dormant password access and process completed applications and deal with slow processing systems. Despite those difficulties, credit unions in Michigan committed more than $750 million in PPP loans to small businesses.
In late April, Congress passed the Paycheck Protection Program and Health Care Enhancement Act (Phase 3.5) which was signed by the President on April 24. The bill provided an additional $310 billion in funding for PPP of which $30 billion was allocated to financial institutions under $10 billion in assets and $30 billion was also allocated to institutions with assets between $10-50 billion. On April 27, the lending process resumed, with many institutions still facing similar difficulties in processing.
Funding was also included in the various stimulus bills for Economic Impact Payments (EIP) direct to taxpayers, as well as the smaller Economic Injury Disaster Loan (EIDL) program. EIP, in particular, will present some regulatory challenges for credit unions, where receiving accounts are overdrawn or where a payment slips through to the account of a deceased member.
In addition to the four stimulus bills, Congress passed, and the President signed into law, the Paycheck Protection Program Flexibility Act (H.R. 7010) on June 5. Among other things, the PPP Flexibility Act of 2020:
Reduces the portion of PPP funds a business must spend on payroll expenses from 75% to 60% in order to qualify for loan forgiveness

Extends the rehiring deadline to Dec. 31, 2020

Extends the time businesses have to spend PPP dollars from eight weeks to 24 weeks

Extends the loan maturity period from two to five years.

This applies only to PPP loans made after the date H.R. 7010 is signed into law (enacted). For PPP loans made before enactment of H.R. 7010, the bill indicates that nothing in this Act, the CARES Act (which created PPP) or the Paycheck Protection Program and Health Care Enhancement Act "shall be construed to prohibit lenders and borrowers from mutually agreeing to modify the maturity terms of a covered loan."

Allows businesses that secure a PPP loan to defer payroll taxes
The bill also allows borrowers to achieve full loan forgiveness even if they don't fully restore previous workforce levels. An official summary of the bill states, "The forgivable amount must be determined without regard to a reduction in the number of employees if the recipient is [either] unable to rehire former employees and is unable to hire similarly qualified employees, or unable to return to the same level of business activity due to compliance with federal requirements or guidance related to COVID-19."
The PPP Flexibility Act is an important step to addressing many of the concerns raised by small businesses and lenders and we are encouraged that Congress was quick to pass it in a bi-partisan manner. However, MCUL believes additional reforms are necessary, including a need to establish a reasonable dollar level under which PPP loans to the smallest businesses receive automatic forgiveness. MCUL, working with CUNA, will continue to advocate for changes to the program either as part of a potential Phase 4 emergency stimulus bill or a separate bill over the coming weeks.
On May 15, the U.S. House of Representatives took the first step on a Phase 4 bill when it passed the HEROES Act (also referred to as CARES 2.0) by a party line vote (208-199). On a macro level, the $3 trillion spending bill includes, among other things, nearly $1 trillion in funding for state and local governments; establishes a $200 billion Heroes Fund to ensure essential workers who risked their lives working during the crisis receive hazard pay; provides additional money for coronavirus testing; provides additional direct payments to Americans; extends subsidies to Americans on COBRA; and extends weekly $600 federal unemployment payments through January 2021.
In terms of specific issues important to credit unions, the bill is a mixed bag. MCUL was pleased to see the bill include $75 billion for a Homeowner Assistance Fund. The funds would be used to provide direct assistance to those struggling to pay their mortgages, property taxes, property insurance, utilities or other related expenses. State housing agencies would receive the funds from the federal government and have the option to delegate responsibilities to CDFIs and other state agencies. The minimum amount a state could receive would be $250 million. In terms of housing assistance, the bill also includes $100 billion for rental assistance (including a targeted $24 billion for homeless, seniors and other vulnerable populations).
Additionally, the bill provides $1 billion in funding to the Community Development Financial Institutions (CDFI) Fund and incorporates the text of the SAFE Banking Act, a priority for many credit unions and MCUL, which creates a safe harbor allowing cannabis-related legitimate businesses and their service providers to access banking services and products, as well as insurance. Lastly, the Heroes Act would make a number of important reforms to the PPP.
Following passage of the HEROES Act by the House of Representatives, the U.S. Senate is expected to introduce its version of a Phase 4 stimulus bill in July and seek to pass it. The Senate bill will look significantly different from the HEROES Act as members of the Republican-led Senate seek to address different priorities.
To learn more about COVID-19 related emergency stimulus legislation signed into law and for additional details on the HEROES Act, please visit: here.
Federal Credit Union Act Update
Michigan's member-owned credit unions compete in a rapidly changing industry. As consolidation continues to increase the average size of banks and credit unions and technology is advancing and playing a greater role in our work, updating the Federal Credit on Act (FCUA) is necessary to ensure federally-chartered credit unions have the powers and flexibility necessary to be competitive and continue serving their members. In 2016, the Michigan Legislature enacted a comprehensive six-bill legislative package to update the Michigan Credit Union Act, providing much-needed regulatory relief and expanded powers.​
​MCUL and CUNA support legislation (H.R. 1661) introduced in 2019 to eliminate the restriction on federal credit union loan maturity. H.R. 2305 and S. 2834, legislation that would exempt loans made to veterans from the member business loan cap was introduced. Additionally, as a result of the ongoing COVID-19 crisis, Rep. Brad Sherman (D-CA-30) introduced CUNA supported legislation, H.R. 6550, the Access to Credit for Small Businesses Impacted by the COVID-19 Crisis Act. The bill would exempt credit union loans related to the pandemic from the MBL for a period of three years.
Working with CUNA, MCUL continues to identify key areas of the Act that need to be revised and will work with Congress to pass legislation that modernizes it.
MCUL believes an update should, among other things:​
Grant credit unions greater authority to invest in CUSOs ​
Expand the NCUA board from three to five members ​
Provide credit unions additional authority regarding administrative actions, such as determining their fiscal year, scheduling board meetings and removing abusive members.
The federal Controlled Substance Act (CSA) classifies cannabis as a Schedule 1 drug — the same category as heroin and methamphetamine. While illegal at the federal level, 47 states and the District of Columbia have passed laws and adopted policies allowing for some cultivation, sale, distribution and possession of cannabis — all of which are contrary to the federal CSA. Michigan is among those states who have legalized both medicinal and recreational cannabis use, which has created a tremendous need for financial institutions willing and able to service cannabis-related businesses. MCUL takes no position on the broader issue of cannabis legalization.
SAFE Banking Act
In early 2019, the SAFE Banking Act of 2019 (H.R. 1595) was introduced in the U.S. House of Representatives. The bill would provide credit unions and other financial institutions with a safe harbor under which they can safely serve their members' related needs in states where cannabis usage is legal. On March 28, 2019, the bill passed out of the House Financial Services Committee on a 45-15 vote. While the House Judiciary Committee also shares jurisdiction over the bill, it waived jurisdiction. The full House passed the bill in bi-partisan fashion on Sept. 25, 2019, by a vote of 321-103. Michigan U.S. House members who voted for passage include: Reps. Amash, Dingell, Kildee, Lawrence, Levin, Mitchell, Slotkin, Stevens, Tlaib and Upton.
While momentum was building on Capitol Hill for the SAFE Banking Act, a number of Michigan leaders publicly called on Congress to pass legislation that would enable financial institutions to bank legitimate cannabis businesses. These leaders include: Governor Gretchen Whitmer, Attorney General Dana Nessel, and Department of Insurance and Financial Services (DIFS) Director Anita Fox. In addition, the Michigan House of Representatives passed House Resolution 101 urging Congress to take action on cannabis banking and the Michigan Senate is expected to debate and vote on Senate Concurrent Resolution 9 in the Fall which would similarly call on Congress to pass cannabis banking legislation.
A companion bill (S. 1200) was introduced in the U.S. Senate on April 11, 2019. MCUL is very pleased to have U.S. Sen. Gary Peters sign on as an original co-sponsor of the bill. Despite suggestions from the Chairman of the Senate Banking Committee, U.S. Sen. Mike Crapo (R-ID), that he would move cannabis banking legislation in the Senate before the end of 2019, that did not happen. Instead, the Chairman issued a statement expressing his opposition to the SAFE Banking Act, as written, and calling on stakeholders to work with him to address several concerns he has regarding cannabis banking and cannabis in general. Specifically, the Chairman raised concerns that the bill, as passed by the House, does not address marijuana potency issues, prohibit marketing tactics to children, go far enough to prevent money laundering and that generally, not enough is known about marijuana's effects on people and further study is needed. The Senate has not taken action on cannabis banking legislation.
SAFE Banking Act Included in COVID-19 Related Legislation
The U.S. House of Representatives included the text of the SAFE Banking Act in the 1,800-page HEROES Act that it passed on May 15, 2020. As indicated earlier, the HEROES Act is DOA in the Senate and we don't envision the Senate permitting the text of the SAFE Banking Act to be included in any Phase 4 emergency stimulus legislation that's ultimately negotiated and passed by Congress. Still, it's good to see supporters of the SAFE Banking Act on the Hill looking for ways to get the bill across the goal line.
STATES Act
The Strengthening the Tenth Amendment Through Entrusting States (STATES) Act, S. 1028 in the U.S. Senate and H.R. 2093 in the U.S. House, were introduced in early April of 2019. The STATES Act deals with broader cannabis issues but does include language that provides financial institutions with a safe harbor to serve their members' related needs in states where cannabis usage is legal. There's been no action on these two bills.
Related legislation to fully de-schedule marijuana has been reported from the U.S. House Judiciary Committee. Neither CUNA nor MCUL has taken a position on direct legalization of marijuana.
Data Security Reform
The personal financial information of millions of American consumers has been compromised by one or more breaches in recent history. Many Americans have had their information compromised multiple times in the last year. Retailers accepting electronic payments do not face the same strict data security standards that financial institutions are subject to under the Gramm Leach Bliley Act (GLBA). While Congress has yet to introduce and move legislation in the 116th Congress to address this issue, MCUL, working with CUNA, continue to educate members of the delegation and advocate for comprehensive data security reform to help protect consumers payment and other personal information. Retailers who choose to store sensitive personal information pertaining to their customers should be required to protect this information at the same level as financial institutions.
Protect the Credit Union Not-for-Profit Tax Status
In 1937, Congress granted credit unions not-for-profit tax status based on our cooperative structure. To this day members of Congress continue to value and overwhelmingly support maintaining a financial industry comprised of institutions with different structures and missions- not-for profit credit unions and for-profit banks. Credit unions operate as democratically controlled institutions where one member has one vote and where a board of directors is comprised of volunteers who are not paid for their knowledge or service to the institution. Payroll, real estate, and property taxes paid by all credit unions in Michigan and across the country bolster state and local government budgets and are ultimately reflected in our schools, roads, and the services available to residents.
With Congress and the Administration unwilling to address rising federal deficits/debt, members of Congress could, over time, become more receptive to making substantial changes to our nation's tax code. This could include proposals to curb the credit union tax status in some fashion or end it all together as a means of raising revenue. To date, Congress has appropriated nearly $3 trillion in response to COVID-19, approximately three times the amount it appropriates annually for all discretionary programs. While necessary, the COVID-19 response has some looking toward the future when Congress may ultimately need to increase existing taxes, find new sources of revenue by imposing new taxes, making cuts to programs or a combination of these actions. Make no doubt, anti-credit union groups will point to the credit union tax status as a way to raise tax revenues and advocate for changes to our not-for-profit status.
Current Expected Credit Loss (CECL)
In June of 2016 the Financial Accounting Standards Board (FASB) issued final guidance for their Current Expected Credit Loss (CECL) accounting standard. Implementation of the CECL standard would change how credit unions account for credit losses. Instead of using the current "incurred-loss" standard, credit unions would be required to recognize lifetime expected credit losses. CUNA and MCUL believe the consequences of the new standard will be significant and detrimental for credit unions.
Set to go into effect in January 2022, credit unions and other financial institutions have called for a delay and further investigation into how CECL will impact the economy, the availability of credit, investor decisions, its impact on financial institutions of varying sizes, etc. FASB recently agreed to delay implementation of the standard for 1 year, until January 2023, to provide additional time for institutions to come into compliance but did not propose to study the impacts of the rule as we believe needs to be done.
MCUL, along with CUNA, are calling for Congress to pass legislation (H.R. 3182 and S.1564) that would delay implementation of the CECL standard for a year and require federal financial regulatory agencies to study and report to Congress on the potential consequences the new standard would have if implemented.
Bank Secrecy Act/Anti-Money Laundering (BSA/AML) Relief
The Bank Secrecy Act requires financial institutions to keep records and file reports with the government that involve certain financial transactions initiated by a member/customer. Typically, financial institutions use Currency Transaction Reports (CTR's) and Suspicious Activity Reports (SAR's) to comply with the requirements of the BSA. CTR's must be filed when a transaction exceeds $10,000 while a SAR must be filed when:
There is suspected insider abuse
Transactions total $5,000 or more when a suspect can be identified
Transactions total $25,000 or more regardless of potential suspect
Transactions total $5,000 or more that involve potential money laundering or BSA violations
Passed into law in 1970, the thresholds outlined above have never been adjusted to account for inflation. According to the U.S. Bureau of Labor Statistics CPI Inflation Calculator, $5,000 in 1970 has the same buying power as $33,914 in May of 2020. MCUL believes Congress should pass legislation that indexes the CTR and SAR thresholds for inflation and addresses redundancies, unnecessary burdens and improves efficiencies under the BSA.
MCUL supports legislative efforts to reform BSA/AML laws, including H.R. 2514, the Coordinating Oversight, Upgrading and Innovating Technology, and Examiner Reform Act of 2019 (COUNTER Act of 2019) which would index the CTR threshold for inflation and require a study on a modified SARS form. In addition, the bill requires a review of financial institution reporting requirements under the BSA and its implementing regulations by the Treasury Department, federal law enforcement agencies and others which will result in proposed reforms that will reduce the regulator burden and ensure that information being provided to law enforcement is of a "high degree" of usefulness.
In October 2019, the full U.S. House amended the Corporate Transparency Act, H.R. 2513, to include the full text of the COUNTER Act and passed the bill. As a follow up, the House then passed the COUNTER Act itself by voice vote. Both bills now sit with the U.S. Senate awaiting action.
Also in the fall of 2019, Senator Warner (D-VA) introduced the Improving Laundering Laws and Increasing Comprehensive Information Tracking of Criminal Activity in Shell Holdings (ILLICIT Cash) Act, S. 2563. Similar to the COUNTER Act in the House, CUNA states the ILLICIT Cash Act seeks to address redundancies, unnecessary burdens and provide opportunities to create efficiencies within the BSA/AML statutory framework. No action has been taken yet on S. 2563.
Government Sponsored Enterprise (GSE) Reform
Following the 2008 financial crisis both Fannie Mae and Freddie Mac remain in conservatorship; however, the President and congressional leaders on both sides of the aisle have expressed a desire to overhaul our nation's housing finance system, including initial recommendations from the Administration and Senate Republicans that GRE's should be transitioned into private entities.
A proposal from the White House is expected soon with the Department of Housing and Urban Development (HUD) drafting reforms to federal housing finance agencies and the Treasury Department drafting GSE reforms. Meanwhile, in the U.S. Senate, Banking Committee Chairman, Mike Crapo (R-ID), released his outline for housing finance reform and held a hearing on the subject.
MCUL, working with CUNA, will monitor reform proposals and actions taken by the Administration and Congress to ensure credit union interests are considered and protected.
---
Below is a list of current federal regulatory issues.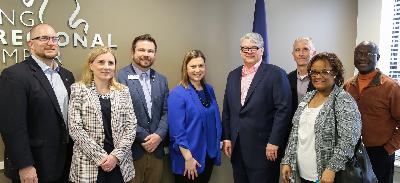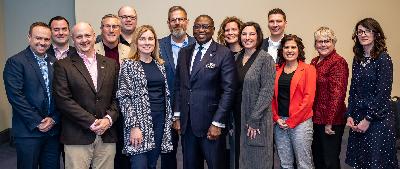 Community Reinvestment Act (CRA)
After advocacy efforts by CUNA and state associations Senator Elizabeth Warren (D-Mass.) released an updated version of her housing legislation March 13, 2019. The bill reflects significant engagement from CUNA and the credit union industry. Unlike the previous version outlined below, The American Housing and Economic Mobility Act of 2019 would not require credit unions to comply with the Community Reinvestment Act (CRA). The previous bill included the following:
Aim to reduce the cost of housing by creating incentives for local governments to eliminate unnecessary land-use restrictions;
Create two new programs: One meant to offer down payment assistance to those communities often denied mortgages, and another to support those families whose housing wealth was destroyed by the financial crisis;
Plan to hold financial institutions accountable for providing access to credit by extending CRA; and
Seek to strengthen anti-discrimination laws and improve the housing voucher program.
Section 203 of the bill would subject credit unions to the Community Reinvestment Act (CRA). Since the enactment of the CRA, credit unions have been excluded.
S. 2155 Regulatory Implementation
Go to main navigation