Federal Issues
Jump to Legislative | Jump to Regulatory
Below is a list of current federal legislative issues.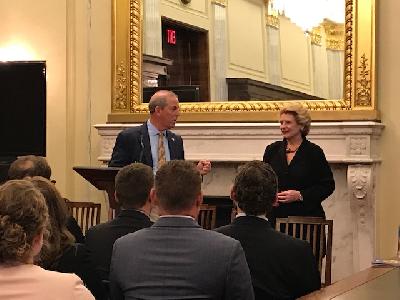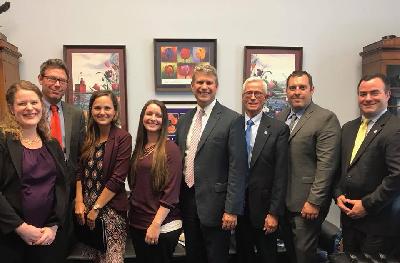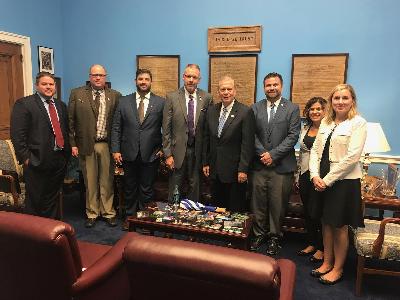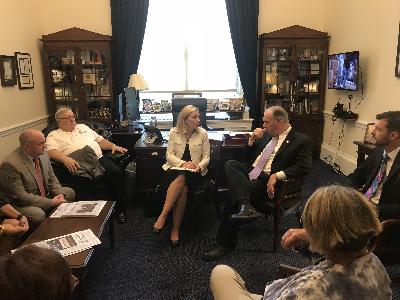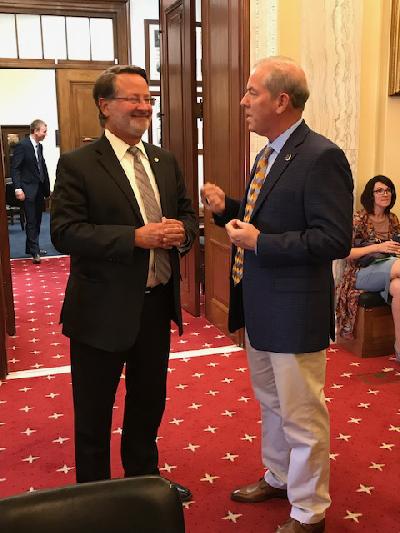 Federal Credit Union Act Update
Michigan's member-owned credit unions compete in a rapidly changing industry. As consolidation continues to increase the average size of banks and credit unions and technology advances, playing a greater role in our work, updating the Federal Credit Union Act (FCUA) is necessary to ensure federally-chartered credit unions have the powers and flexibility necessary to be competitive and continue serving their members. In 2016, the Michigan Legislature enacted a comprehensive six-bill legislative package to update the Michigan Credit Union Act, providing much-needed regulatory relief and expanded powers.
Legislation (H.R. 1661) backed by MCUL and CUNA was recently introduced to eliminate the restriction on federal credit union loan maturity. Working with CUNA, MCUL continues to identify key areas of the Act that need to be revised and will work with Congress to pass legislation that modernizes it. Rather than approach an update via a comprehensive bill, we expect to see bills being introduced in early 2019 that will be limited in scope, addressing one or two issues. ​
MCUL believes an update should, among other things, do the following: ​
Grant credit unions greater authority to invest in CUSOs.​
Expand the NCUA board from three to five members.
Provide credit unions additional authority regarding administrative actions, such as determining their fiscal year, scheduling board meetings and removing abusive members.

The federal Controlled Substance Act (CSA) classifies cannabis as a Schedule 1 drug — the same category as heroin and methamphetamine. While illegal at the federal level, 47 states and the District of Columbia have passed laws and adopted policies allowing for some cultivation, sale, distribution and possession of cannabis — all of which are contrary to the federal CSA. Michigan is among those states who have legalized both medicinal and recreational cannabis use, which has created a tremendous need for financial institutions willing and able to service cannabis-related businesses.
MCUL takes no position on the broader issue of cannabis legalization, it supports legislation (SAFE Banking Act of 2019, H.R. 1595 and the likely introduction of the STATES Act) in the 116th Congress that enables the banking of cannabis business in states where usage has become legal. ​

Data Security Reform
The personal financial information of millions of American consumers has been compromised by one or more breaches in recent history. Many Americans having their information compromised multiple times in the last year. Retailers accepting electronic payments do not face the same strict data security standards that financial institutions are subject to under the Gramm Leach Bliley Act (GLBA). While legislation at the federal level has not yet be introduced the MCUL continues to push for comprehensive data security reform to help protect consumers payment and other personal information. Retailers who choose to store sensitive personal information pertaining to their customers should be required to protect this information at the same level as financial institutions.

Protect the Credit Union Not-for-Profit Tax Status
In 1937, Congress Granted credit unions a not-for-profit tax status based on our cooperative structure. To this day, credit unions continue to operate as democratically controlled institutions where one member has one vote. Credit union boards are made up of volunteers who are not paid for their knowledge or service to the institution. While credit unions are not-for-profit entities, they pay payroll taxes, real estate taxes and property taxes. While the credit union not-for-profit tax status is not currently in jeopardy the MCUL continues to educate lawmakers on the importance of this status.

---
Below is a list of current federal regulatory issues.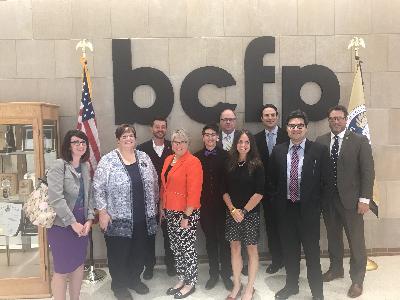 Community Reinvestment Act (CRA)
After advocacy efforts by CUNA and state associations Senator Elizabeth Warren (D-Mass.) released an updated version of her housing legislation March 13, 2019. The bill reflects significant engagement from CUNA and the credit union industry. Unlike the previous version outlined below, The American Housing and Economic Mobility Act of 2019 would not require credit unions to comply with the Community Reinvestment Act (CRA). The previous bill included the following:
Aim to reduce the cost of housing by creating incentives for local governments to eliminate unnecessary land-use restrictions;
Create two new programs: One meant to offer down payment assistance to those communities often denied mortgages, and another to support those families whose housing wealth was destroyed by the financial crisis;
Plan to hold financial institutions accountable for providing access to credit by extending CRA; and
Seek to strengthen anti-discrimination laws and improve the housing voucher program.
Section 203 of the bill would subject credit unions to the Community Reinvestment Act (CRA). Since the enactment of the CRA, credit unions have been excluded.
S. 2155 Regulatory Implementation
Cannabis Banking – Secure and Fair Enforcement (SAFE) Banking Act – H.R. 1595
The House Financial Services Committee passed H.R. 1595 45-15 March 27, 2019. The bill would provide a safe harbor for financial institutions serving legal cannabis-related businesses. H.R. 1595 specifically would:
Offer narrowly targeted federal protections for credit unions and other financial institutions accepting deposits, extending credit, or providing payment services to an individual or business engaged in cannabis related commerce in states where such activity is legal with a safe harbor, so long as they are compliant with all other applicable laws and regulations; and
Provides safe harbor to credit unions and their employees who are not aware if their members or customers are involved in this business.
Go to main navigation