People and Performance Institute | Speakers
Patty Corkery
Patty is an attorney with Holzman Corkery, PLLC, having become a partner in 2005. She graduated from the University of Michigan-Dearborn and attended Wayne State University Law School. Her practice focuses on representing financial institutions, specializing in complex litigation and assisting clients in several areas, including contract and vendor disputes, bond claim disputes, contract negotiation, collection, recovery and employment.

Jennifer Dickey
Jennifer is the chief culture officer for the Michigan Credit Union League & Affiliates.
Jim Fournier
Jim is executive vice president/COO for The Salus Group, a Michigan-based CUSO offering an array of health and wellness products. From 1993 to 2008, Jim was with the Michigan Credit Union League and CUcorp, under the CUCare Group and was COO of HRValue Group, LLC, before it became HRN Management Group. He has a bachelor's degree from Spring Arbor University and is a licensed insurance agent in the state of Michigan.
Connie Gallagher, LMSW, CAADC, CCS-M
Connie has spent most of her career evaluating and treating substance abuse and mental health issues. Located in Jackson Michigan, she has been a front line therapist, a clinical supervisor, a program manager, a trainer and has also developed new programs to assist in client recovery. Her experience as a program manager has given her a unique insight into the difficulties of managing a workforce that may have problems with substance abuse or mental health issues..

Lara Keathley
Lara is an education and training consultant for Michigan Consulting Services, CU Solutions Group. Lara has been in the credit union industry for over 14 years with experience on the frontline in member and lending service, branch management, training development and human resource management. Lara holds a bachelor's degree in education and a master's certificate in human resource management from Eastern Michigan University. She is a certified credit union executive through CUNA.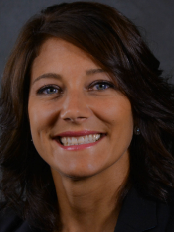 Glory LeDu
Glory is the manager of League System Relations for CU Solutions Group. Her primary objective is to strengthen compliance products and services offered to the credit union community by CU Solutions Group and League InfoSight. Glory has over 10 years of experience in the financial industry including credit union compliance. She received her bachelor's of science from Northern Michigan University and a master's of science from Pace University.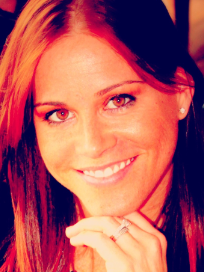 Allison McClintick
Allison is a leader development specialist and owner of FlightLead, LLC, a training, coaching and facilitation company. Allison has studied at the University of San Diego's and earned a master's degree in leadership studies/organizational leadership. Allison has a long history with the United States Marine Corps, serving as a Readiness and Deployment Support trainer at MCAS Miramar, as well as conducting extensive research in military leadership. She counts receiving the wounded from Afghanistan as one of her most deeply honored roles.

Sean McDonald
Sean is the president of Your Full Potential, LLC and the founder of the Credit Union Business Development Academy. He is a highly regarded speaker at national and international conferences for the credit union industry at which he has addressed thousands of credit union executives, directors and employees. He is the author of the book, Stop Complaining! Start Growing!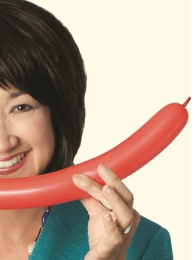 Holly Nagel
Holly was once the frantic mother of a toddler working full-time for someone else. She tackled the chaos and crazy challenges that confronted her with zest and humor to become successfully self-employed in a unique industry: the balloon entertainment world. By combining her special skill sets as an award winning balloon artist with nearly 30 years of professional experience in the communications, customer service and entertainment industries, she realized the importance of the spoken, written and unspoken word.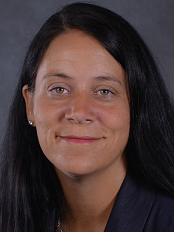 Stacie VanDenBerghe
Stacie is the CU Solutions Group director of education and training and spends her time working in credit unions throughout Michigan to help develop, enhance and maximize credit union growth. Stacie has been in the credit union industry for 15 years in the capacity of marketing, training and human resources. She holds a master's degree from Central Michigan University and a bachelor's degree from Michigan State University.

Huge Ideas! Big Opportunities! Taking Place in Traverse City for the First Time!
#meMOREamazing
Go to main navigation