MCUL COVID-19 Event Updates
Last updated 3/23/20
To keep you connected and informed during this current uncertain time, MCUL has put together a series of educational webinars. Each is led by industry experts and is free to MCUL-affiliated credit unions. All webinars are free to MCUL-affiliated credit unions and available to non-affiliates for $129. Register now for our upcoming sessions or download completed webinars today.

Current Event Schedule Changes
MCUL's top priority is the health and wellbeing of our members, employees and communities. Therefore, we are doing everything we can to minimize the impact and spread of the virus. Right now, we feel it is in the best interest of everyone involved to make significant changes to our upcoming slate of events. We sincerely apologize for the inconvenience and will continue to share updates as we determine postponement dates and consider future events.

A list of events affected include:
Leadership@11
May 5th in-person session rescheduled for June 18, 2020.

Webinars to continue as scheduled​​​
Spring Leadership Development Conference
Canceled for 2020

Watch for more details about this important volunteer training

Plan now to attend Fall Leadership Development Conference (Sept. 18-20)
Mortgage Loan Originator Training
Postponed until Oct. 7, 2020
OnCampus Supervisory Series
Postponed - New Dates TBD
MCUL Government Affairs Conference
MCUL Annual Convention & Exposition
We are looking forward to seeing you at the AC&E. Wondering if event details have changed? Check back for updates. Registered attendees will be notified regarding any information they may need related to the conference.
At this time of rapidly changing dynamics, MCUL would like to extend a heartfelt thank-you and sincere appreciation to our many sponsors who are showing grace in uncertainty and staying along-side MCUL in support of the AC&E.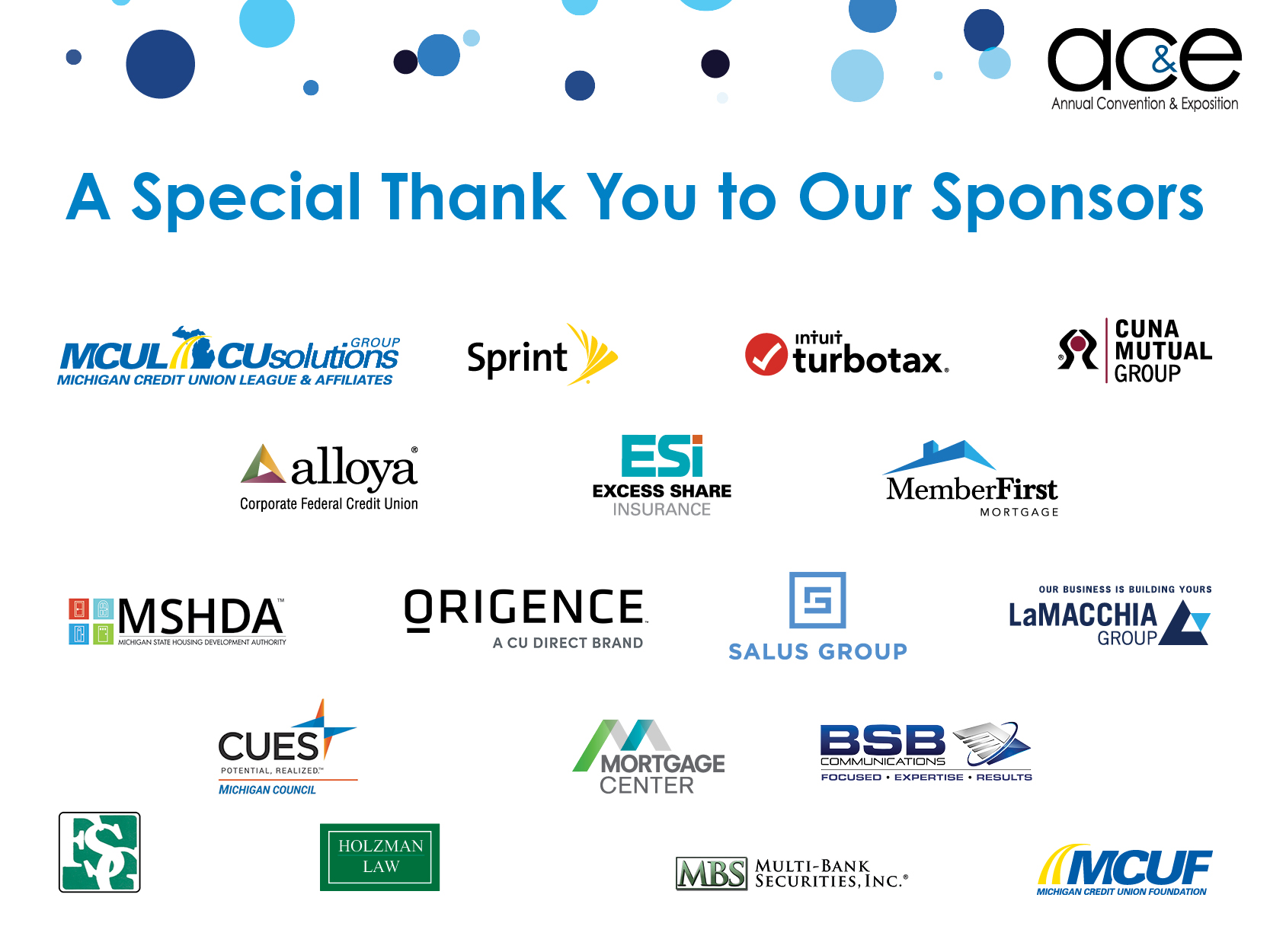 ---
We have set up a COVID-19 resource page to provide credit union specific resources and guidance, state and local resources and updated information on our events.
For more information or to discuss specific event concerns, please feel free to contact us at educate@mcul.org.
Go to main navigation