Credit Union Impact Report
Building a Better Tomorrow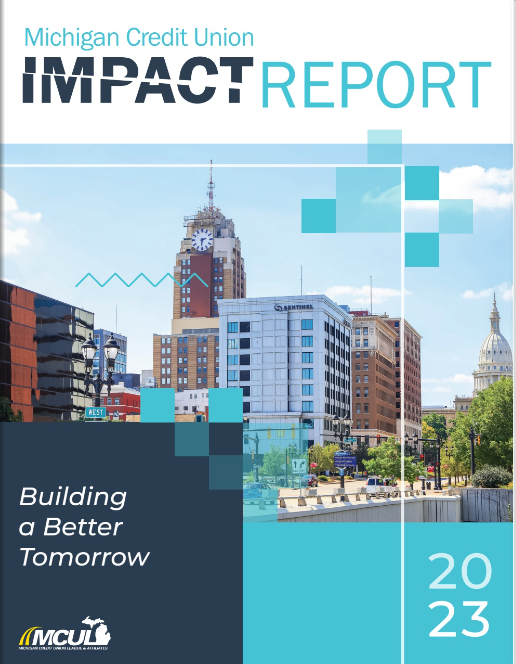 Our goal is simple. We are here to serve our state, grow our communities and help our neighbors — especially those most in need.
The 2023 Michigan Credit Union Impact Report reflects these developments. This issue is filled with stories and data that reveal just how much Michigan credit unions are focused on educating and financially preparring the next generation while not losing sight of the state's elderly population.
From financial wellness initiatives, small business support and serving the underserved, you have been a financial partner that members can trust. We are proud of the work you're doing and the impact you're making on our state.

Remember, the data and stories inside the 2023 Michigan Credit Union Impact Report are also compelling examples of the CU Difference that you can use when talking to lawmakers, local leaders and other interested parties about the Michigan credit union movement.

Go to main navigation